Opinion: COVID-19 tracking tool will fail if UCLA doesn't launch better publicity campaign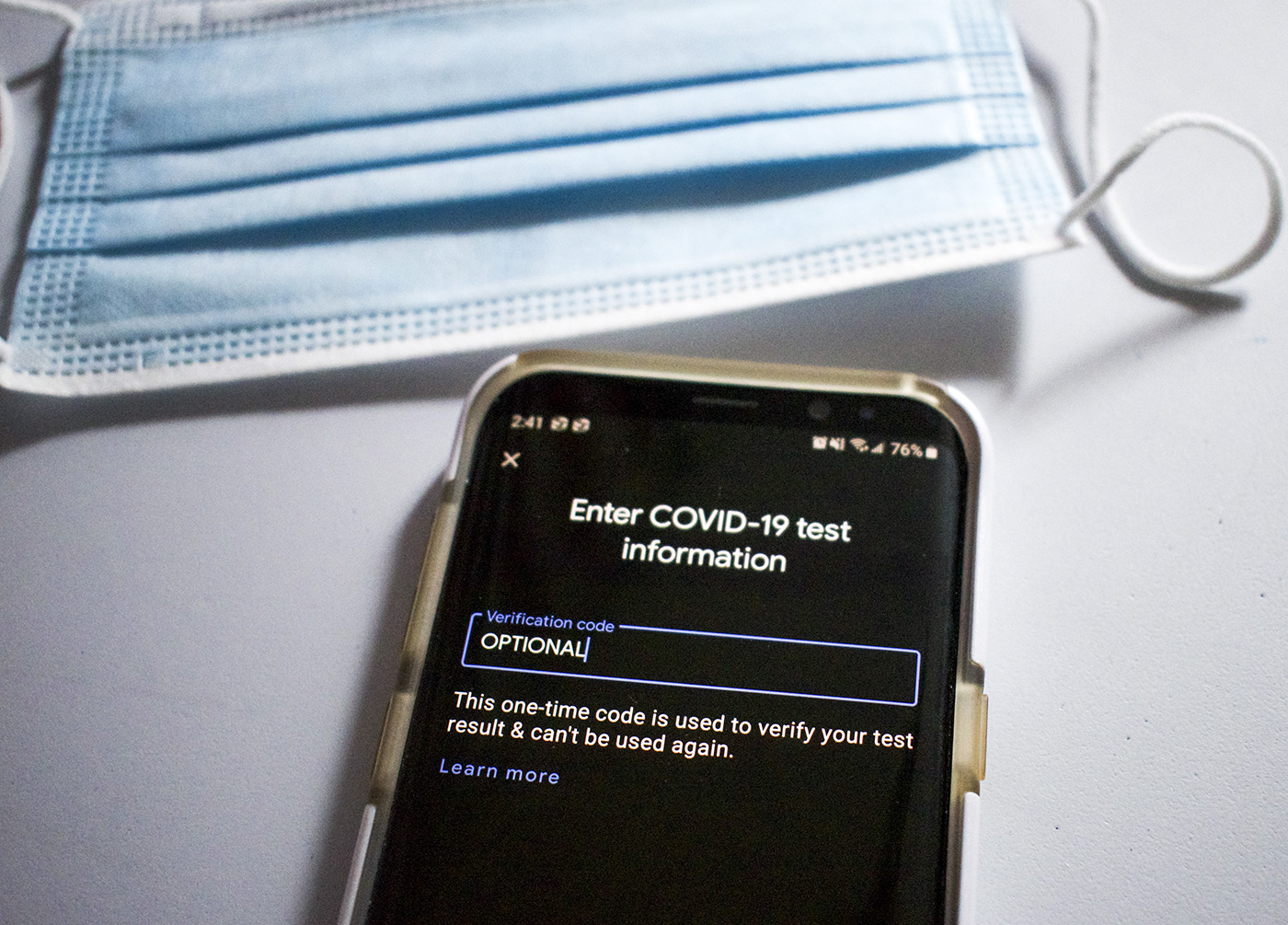 California's new COVID-19 tracking program presents the perfect opportunity for Bruins to help their communities stay safe. However, with little incentive to participate in the initiative and a lack of information from administrators, students may not jump at the chance. (Marc-Anthony Rosas/Daily Bruin)
It's month nine of the pandemic, and COVID-19 continues to spread like wildfire.
Yet, we're still learning how to trace it.
UCLA announced early November that it will join the pilot edition of the CA Notify program, which uses Bluetooth technology to notify users if they come within six feet of someone who has tested positive for the virus. It will only use data from UCLA-affiliated testing sites.
However, the model is only effective if a majority of the population, meaning students, faculty and staff at at least seven UC campuses, participates. And with little incentive to join the initiative and common misconceptions about the app's data privacy, the program doesn't seem promising.
UCLA needs to be more proactive in publicizing information about the app and encouraging involvement from Bruins, or it will have no chance at making an impact on the community's safety. A program that allows us to evaluate and analyze the spread of the virus is crucial, especially as cases skyrocket and California's counties are entering renewed lockdowns. But it won't have any chance at success if no one knows about it.
George Hughes, a fourth-year political science and psychology student, said he's happy the university is trying to initiate campuswide tracing, but is skeptical his peers will use it.
"I doubt it will gain much traction," Hughes said. "I just don't see it being something that gets spread out enough in terms of socializing about it."
And the voluntary nature of the program means that if students aren't well-informed about the app, it's useless.
Peter Katona, a professor of medicine and public health and chairman of the Infection Control Working Group at UCLA, said he likes the idea of the program, but he's not optimistic about its execution.
"LA county is reporting 5,000 to 6,000 new cases a day. If you contact trace one or two of those cases, it's irrelevant. So it's the same thing here," Katona said. "It's very difficult to get a large percent of the population to use it."
At the moment, the details of the app aren't advertised well enough online, on campus or at the testing sites. To make matters worse, the lack of information about the app itself has led many to call its privacy protections into question.
Casey Gilles, a third-year integrative biology and physiology student, said most of his friends don't want to use the app because they fear the creators will store their information or track them.
"I think a lot of people haven't done their research and (most) don't want to spend the extra time (on it)," Gilles added.
While understandable given UCLA's lackluster effort to educate Bruins, these concerns are misconceptions. The app uses Bluetooth data and randomized identifiers to trace exposures, meaning there is no threat to individual privacy.
However, the idea is still deterring users from participating. But it's in UCLA's power to change that.
The university needs to promote the initiative not only by better informing the Bruin community about the app, but also by encouraging them to use it. This must start with informing students how important their participation is.
Katona said that since day one, he's been pushing for publicity at testing sites that squashes misconceptions about the app and makes it effortless for students to download. However, he has yet to see it happen, he added.
The administration can also do more to incentivize students to use it. Offering benefits, making it easier to join or at least clearing up some of the confusion surrounding privacy rights could help increase interaction with the app.
Sure, tracing the spread of the virus should be reason enough for students to download it and participate, but a voluntary program means the community likely needs an extra push from leadership for the sake of public health. The university has announced the app on the UCLA newsroom site, on the MyUCLA dashboard and via email – which are all important first steps. And with campus closed, avenues for communication are limited.
Plus, the program certainly has its own limitations aside from participation. For starters, it will only track tests conducted at UCLA testing sites.
Regardless, the program is a step in the right direction and has a lot of potential to help limit the spread of COVID-19 at UCLA. But its potential can only be achieved if UCLA properly involves as many Bruins on campus as possible.
To do that, it needs to step up its publicity game. Otherwise, there's no point in moving further with the program.
So if the university wants to make tangible change within the Bruin community, it must speak up. And as for students, bite the bullet and download the app now.
Then hopefully by month ten, we'll at least be able to trace the spread.
Weinerth is an Opinion columnist.
Weinerth is an Opinion columnist.