Co-op housing association provides cheaper alternative to apartments, dorms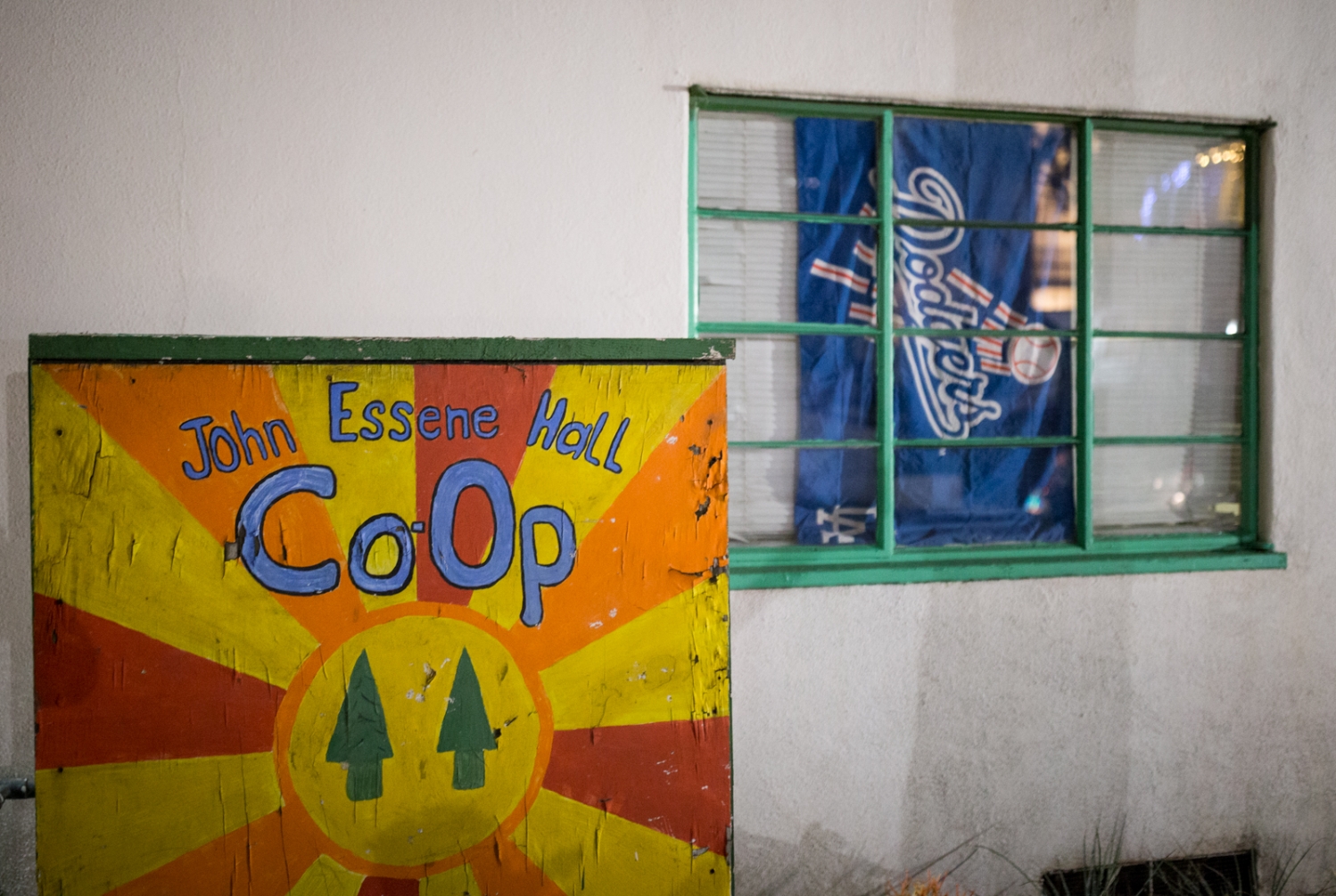 Despite the impact of the COVID-19 pandemic, cooperative housing still offers students an affordable, community-oriented housing option. (Andy Bao/Daily Bruin)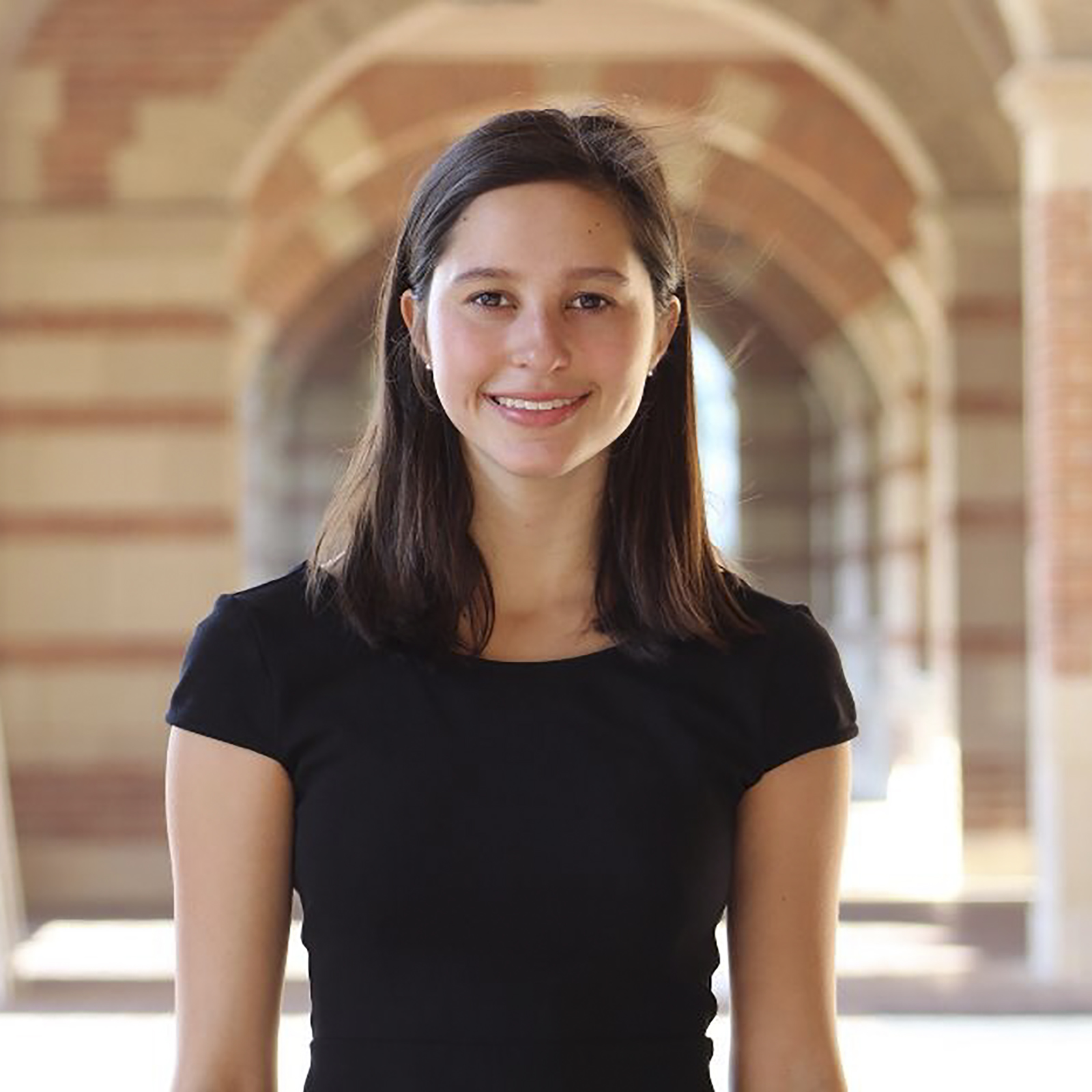 Cooperative housing offers students an affordable, community-oriented housing option during the COVID-19 pandemic, students and alumni said.
The University Cooperative Housing Association was established by students in 1936 to provide nondiscriminatory and less expensive housing for other students after the Great Depression. Today, the co-op occupies three buildings on Landfair Avenue and offers a living situation focused on delegated responsibility and shared authority.
UCHA can house 424 members, but cut its capacity to 260 because of the pandemic, according to its website. Currently, more than 170 members are living at the co-op. UCHA is accepting applications to fill vacancies.
Taylor Womack, a researcher who graduated from UCLA in 2019 and president of the co-op's board of directors, said residents pay approximately $650 per month to live at the co-op, which includes 19 meals each week, internet and utilities. Every member must complete one four-hour chore shift a week, which includes gardening, handling mail, organizing social events or other chores.
[Related link: Gallery: Inside the Co-op]
The co-op is student-run by two elected bodies – the board of directors and the membership committee. The board of directors is the legislative body within the co-op in charge of controlling the nonprofit's finances and has the power to modify the co-op's rules. The membership committee handles member disputes and violations, ensuring completion of weekly required four-hour chore shifts, organizing room bumps and organizing quarterly elections.
Cole Grodnitzky, a third-year interaction design student at Santa Monica College and a member of the co-op's membership committee, described the co-op as a self-maintained community.
"You live here, study here and work here," Grodnitzky said. "Since there's no investors or corporate stakeholders, all of the profits go back into the organization."
The co-op is not affiliated with the university, but requires members to be students at an accredited college or university or to be academically affiliated with UCLA. Co-op members include UCLA researchers, faculty, transfer students and graduate students.
Grodnitzky, who has lived at the co-op for nearly two years, said one of the best things about it is the fulfilling interactions you have with others on a near daily basis.
"I've had deep conversations with Ph.D. students until 5 in the morning; … I have Turkish neighbors who taught me how to ask for tea in Turkish; … I've learned about Chinese etiquette and political structure from Chinese postdocs, one of whom I'm starting a business with," Grodnitzky said.
Womack also said the co-op has a large international influence.
"The co-op is almost inextricably tied with internationality and diversity and different cultures and all that because of how many people that are from different countries here, during a normal year," Womack said.
The co-op also gives students the opportunity to learn real-world skills by working in its committees, Grodnitzky said.
"For nearly any major, there's a professional application you could put your efforts into," Grodnitzky said. "Me for example, I do design, so I created a design subcommittee where I'll be working on co-op logos, merchandise and signage for the next few months."
His role on the membership committee allowed him to effect change in his community and break down bureaucratic barriers, Grodnitzky said.
"It's you and your friends essentially running the place, making decisions that legitimately affect the outcome of the organization," Grodnitzky said.
Womack said students should choose the co-op because of its affordability and the democratic opportunities it offers.
"You have to put in more time, unlike the private apartment complex, but the result is that sense of community working with everybody as well as cheaper room and board and meals being provided for you," Womack said.
Compared to the control landlords have over apartments, the co-op offers a sense of democracy and community, Womack added.
Kaylee Johnson, a second-year sociology student who joined the co-op fall quarter, said the co-op allowed her to meet more people and gave her lots of opportunities to get involved.
As a low-income student who pays for college herself, the co-op was more affordable than on-campus housing, Johnson said.
Johnson previously worked on an election campaign, distributing flyers and encouraging voter turnout, for the co-op's government committee. Johnson also became the head of Crisis Crew, the co-op's COVID-19 response team, this year.
UCHA has made changes to protect its members from COVID-19, such as requiring face masks and encouraging social distancing in all communal spaces, according to their website. The co-op limited dining to outdoor spaces, which have limited seating. No guests are allowed within the co-op, and gatherings of 10 or more members are prohibited. Violations of these rules could result in a fine.
The co-op requires new members to quarantine for up to two weeks and reserves rooms for isolation in case of an outbreak.
No COVID-19 cases have yet been recorded at the co-op, which shows that members care about the high risk, immunocompromised people living at the co-op with them, Johnson said.
"I would recommend anyone with an open mind and willingness to just meet a lot of people (live at the co-op)," Johnson said. "It's a very welcoming environment, and if you keep an open mind and are open to see what the co-op has in store for you, then I think you will fit in."