Opinion: LA City Council legislation punishes homelessness instead of reducing it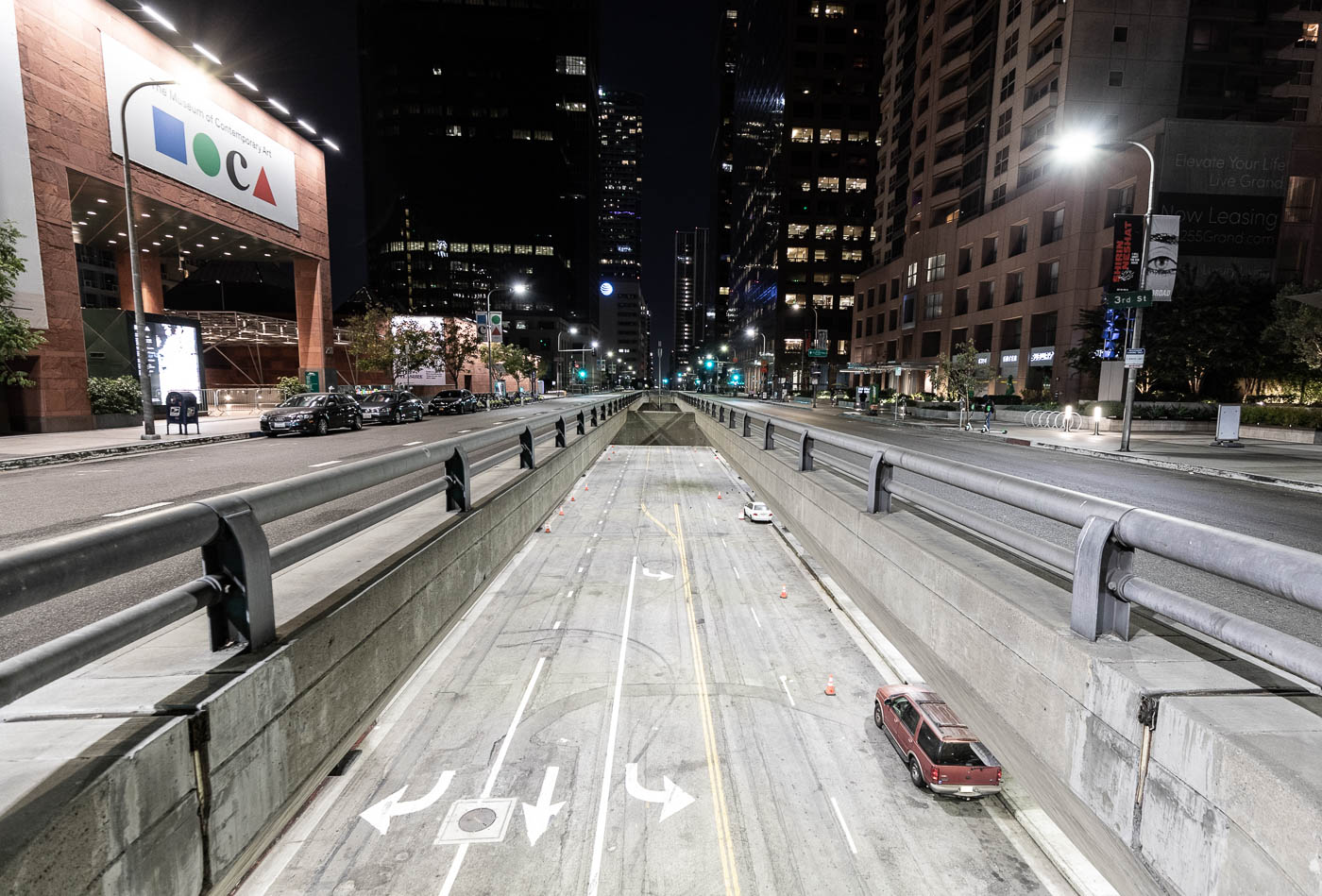 Instead of criminalizing homelessness, LA City Council needs to invest time and effort into developing longer-term solutions for this crisis. (David Rimer/Daily Bruin staff)
This post was updated Dec. 6 at 6:47 p.m.
Penalizing those experiencing homelessness isn't unique to Los Angeles, but the county seems to do it better than any other.
And a pending motion sitting before the Los Angeles City Council continues along this same trend.
In its original form, the motion, which would update LA Municipal Code 41.18, would've banned people from sitting, sleeping or lying near certain kinds of infrastructure, or anywhere on public property if other shelter is available.
While changes to the legislation are being considered after city council members sent the motion to the committee a second time in less than a month, it still remains in front of the council – and it could lead to fines or prison time for lying on public property.
This pending motion is another in a long string of legislation meant to hide the housing crisis from the public eye without offering a comprehensive solution to fix it. City council members need to amend the motion or kill it completely in favor of a sustainable solution to the housing crisis.
Gary Blasi, a UCLA professor of law emeritus who has worked as a public interest lawyer for decades, pointed out that homelessness criminalization existed long before LAMC 41.18 was passed.
"Over the years, we have had experiences where people were offered a shelter bed before they were arrested or cited, and that was generally a fraud," Blasi said.
Blasi went on to explain that during the 1980s, the Los Angeles Mission made a deal with police officers to hold beds open for individuals experiencing homelessness. These beds were never actually used but could be offered by police who knew these people would turn down the invitation, and they would then be arrested.
Tactics like these haven't gone out of style either. Part of LAMC 41.18 currently reads that no person is allowed to remain sitting, lying or sleeping on public property after they've been offered shelter.
But shelters in LA are notoriously dangerous and unsanitary. For many, the costs of going to a shelter far outweigh the benefits. So the LA City Council's push to force more people experiencing homelessness into them doesn't fix the problem of homelessness – just the appearance.
Furkan Yalcin, a sitting member of the North Westwood Neighborhood Council, which recently passed a community impact statement condemning the pending motion, said he has a possible explanation for why city council members keep trying to penalize those experiencing homelessness.
"These city council members are more interested in protecting homeowners because that's who they view as their constituents," Yalcin said. "These people who pay property taxes and vote and have money they can donate for my election campaigns, and those people do not want to help (people experiencing homelessness)."
Only about 10% of those experiencing homelessness across the nation vote in elections, so it's easy for politicians to win cheap points by passing legislation to keep them out of sight and out of mind.
However, according to an emailed statement from Councilmember Bob Blumenfield's communications director Jake Flynn, the proposed motion isn't about the ballot box – its aim is to placate the federal bench. Flynn claims that United States District Judge David Carter is forcing city officials to both house more than 6,000 individuals experiencing homelessness and pass an ordinance to keep people from sleeping near freeways.
Judge Carter is indeed holding LA accountable for providing individuals experiencing homelessness with housing – because the city agreed to provide the necessary 6,000 beds by next spring. Though an ordinance is necessary to keep people from returning to these encampments, it doesn't necessarily mean individuals experiencing homelessness will go into these shelters.
If the city wants to fix the housing crisis, then it needs to focus on the issues that actually cause it rather than trying to slap a Band-Aid on a gaping wound.
A new amendment would be a step in this direction. Councilmember Mike Bonin put forth a request for the city attorney to look into commandeering hotels and motels for residents experiencing homelessness. In addition, the amendment would direct the LA Homeless Services Authority to expand the Encampment to Homes program, a public service that aims to get people into permanent housing.
While some might argue this will be more expensive than simply arresting people experiencing homelessness, it's also costly to arrest them. In 2013, the LAPD arrested 15,000 people experiencing homelessness, costing taxpayers somewhere between $46 million and $80 million. If the city is going to spend that much money, it might as well put it toward helping these individuals rather than holding them in custody.
The LA City Council needs to work harder – and smarter – on finding solutions to issues that don't involve hurting vulnerable populations.
Because if these elected officials can't, then it's time to vote in people who can.