UCLA researchers develop inexpensive analysis technology with C-shaped particles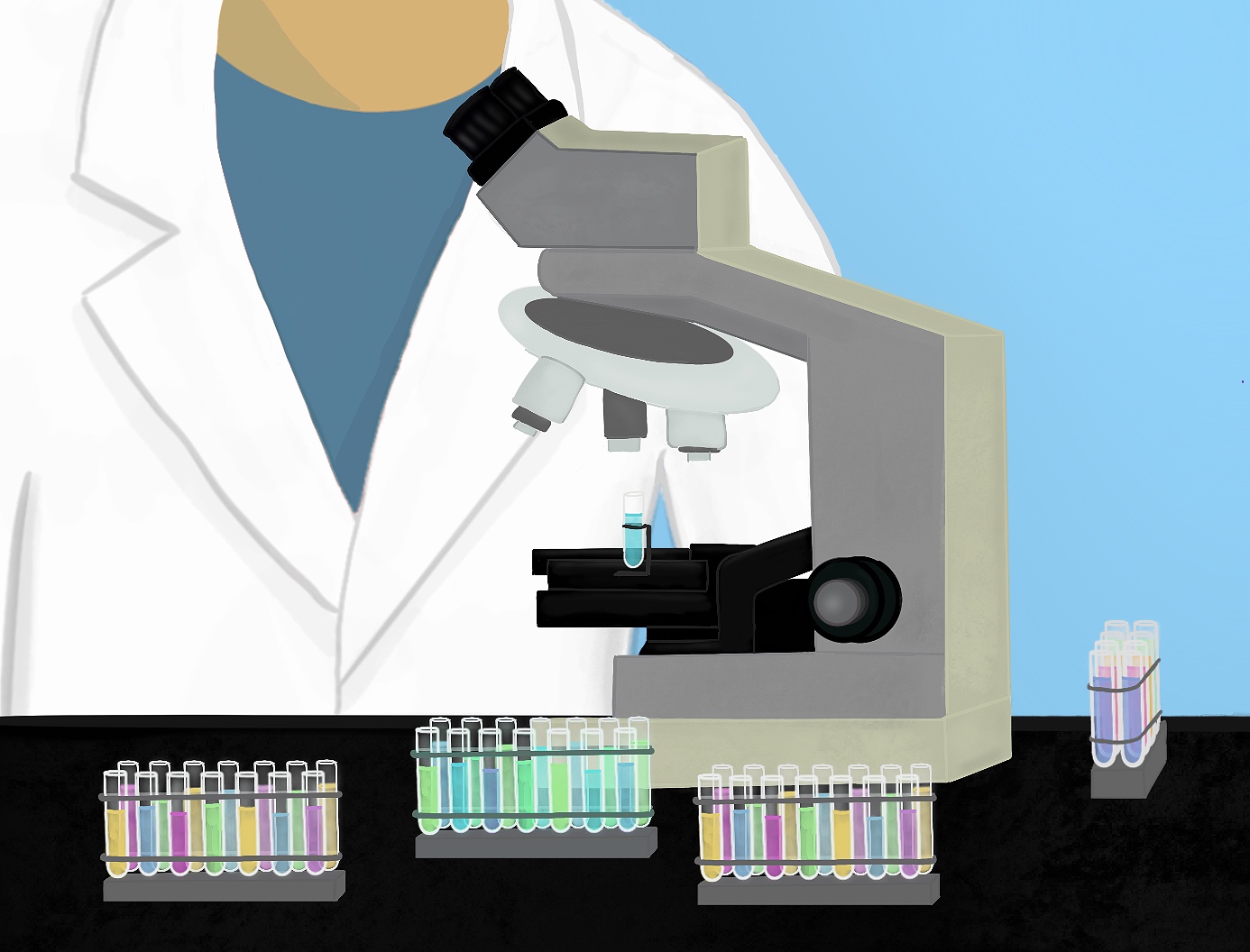 UCLA researchers developed a cost-cutting method to let more labs perform high-precision research themselves.
The method uses microscopic 3D-printed particles that act similar to a test tube. This would help researchers analyze small volumes of different samples like cells according to the group's study published in November in Science Advances.
Dino Di Carlo, a bioengineering professor and co-author of the research, said usual methods to analyze molecules and small volume samples require large and costly instruments, some of which are not accessible for many labs. Specialized training is also needed to operate some of these instruments, he added.
Labs that don't have access to adequate technology may not be able to make important findings in their research, Di Carlo said.
"If you don't have the technology to look at rare things … that might be important in disease processes, then you can't do the studies to see if they are important in the first place," Di Carlo said.
Di Carlo said this issue prompted him to find a simpler and cheaper method he calls the "lab-on-a-particle" approach.
The lab-on-a-particle method only requires common lab equipment such as centrifuges or pipettors, Di Carlo said.
Mark van Zee, a graduate student in the Di Carlo Lab, said the method gives labs with less funding access to more research that is usually conducted by large organizations, such as pharmaceutical companies.
This microparticle's design allows researchers to break up a volume of a sample into smaller volumes until each volume contains only one molecule or cell, Di Carlo said. This allows researchers to simultaneously analyze many individual particles of the same sample more precisely at a cheaper cost, he said.
The particles are designed to attract water inside the particle and to repel water outside the particle, according to the paper. This design allows emulsions, which are mixtures of a hydrophilic, or water-attracted, liquid with a hydrophobic, or water-repelling, liquid, to be sustained.
A typical emulsion mixture does not last long because the two liquids repel each other, forming separated droplets.
For example, in a vinaigrette, hydrophobic oil forms big droplets to minimize interactions with the hydrophilic vinegar, said Andrea Bertozzi, a math professor and co-author of the research.
The particles break up the sample into smaller volumes to allow the mixture to exist for longer periods of time, Di Carlo said.
A challenge the research team faced was optimizing the microparticles for a variety of cell types, van Zee said.
"While we can only use it for one cell type and it works really well, when we tried to expand off and do other things it became a real challenge," van Zee said.
Van Zee said the team needs to make sure the microparticles can be manufactured at a high rate to commercialize the method.
The lab group is also using the microparticles to study antibodies produced to fight diseases like COVID-19, Di Carlo said.
Bertozzi said she is trying to understand how the geometry and the statistics of the method could help in real life applications.
"We've been doing some modeling of the statistics of what happens if you have many of these together like you see in the experiments," Bertozzi said.
The simplicity of the method is what enables labs to conduct research, Di Carlo said.
"The motivation behind the platform is that you have something that is relatively cheap, and then anyone can use (it)," van Zee said.