Battle of the Editors: Men's basketball season hinges on performance of potential key players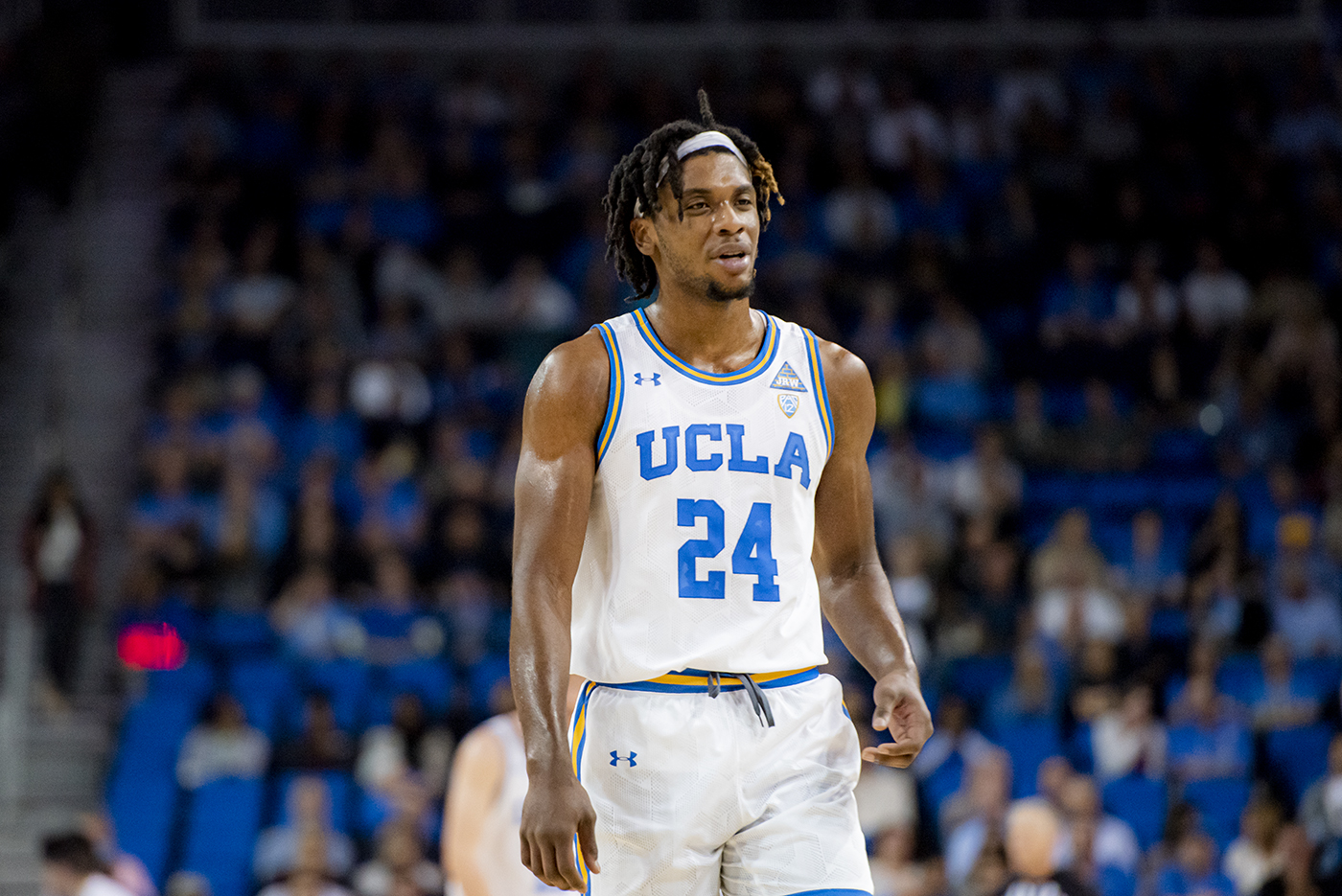 Redshirt junior forward/center Jalen Hill has yet to take the floor this season for UCLA men's basketball. (Niveda Tennety/Daily Bruin senior staff)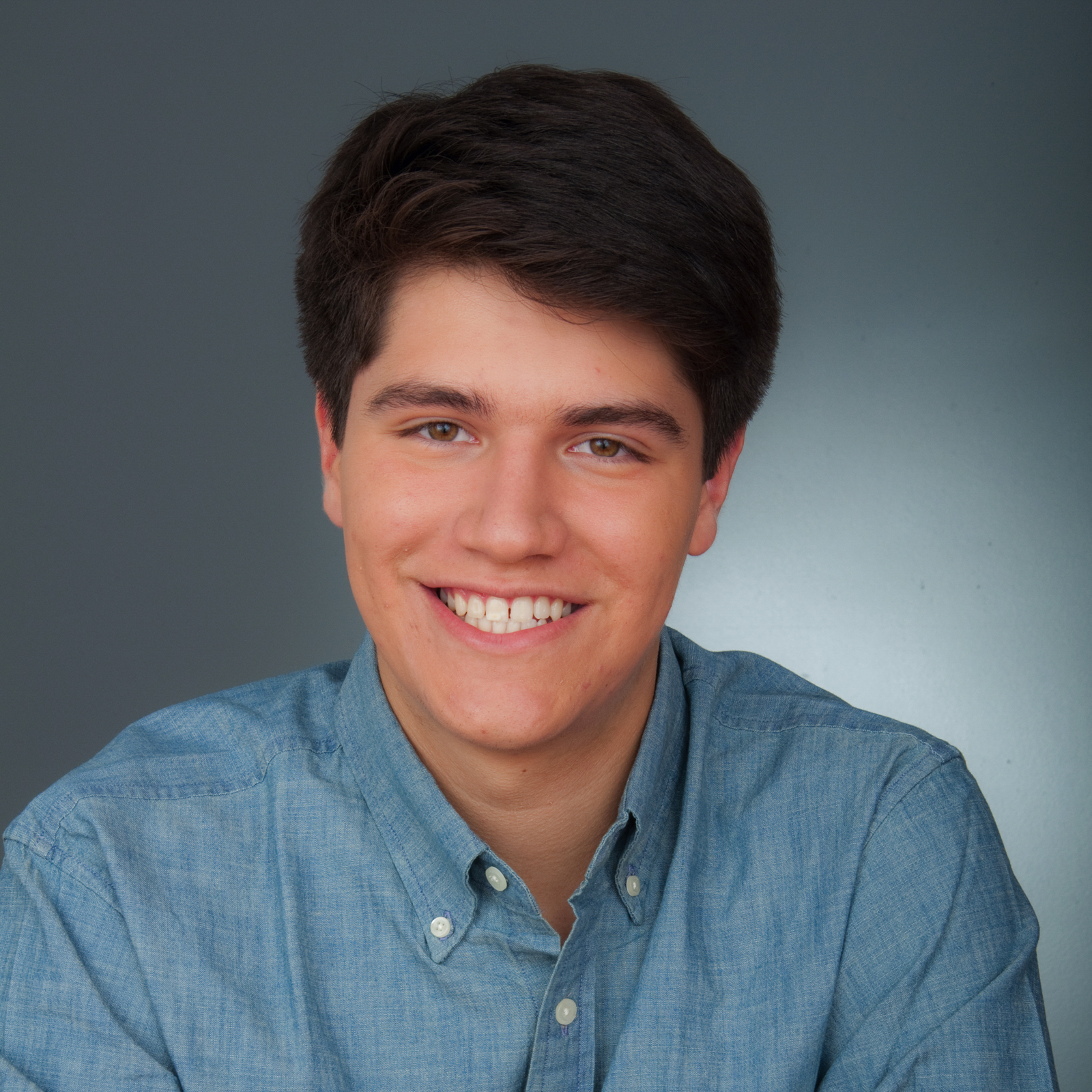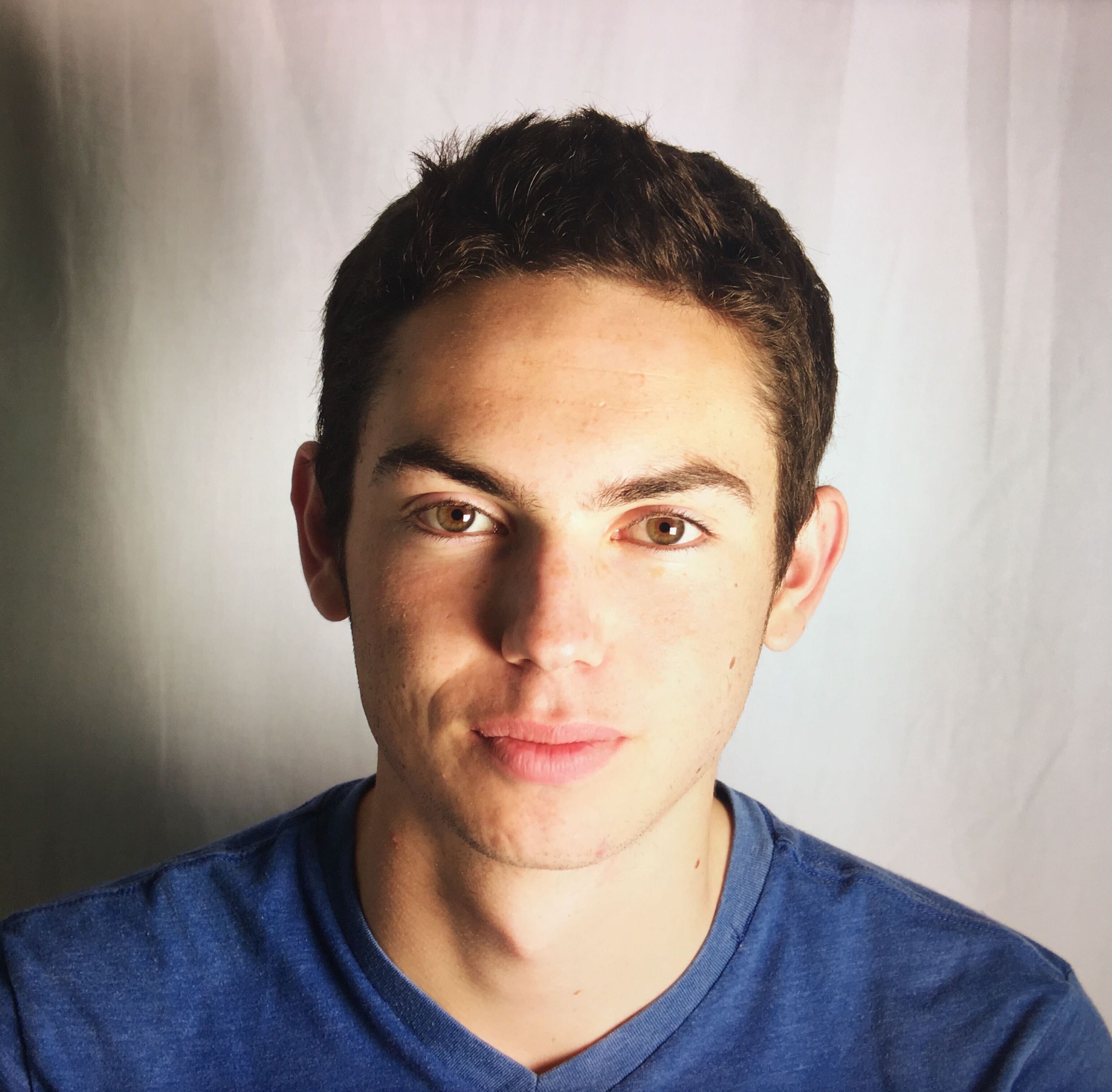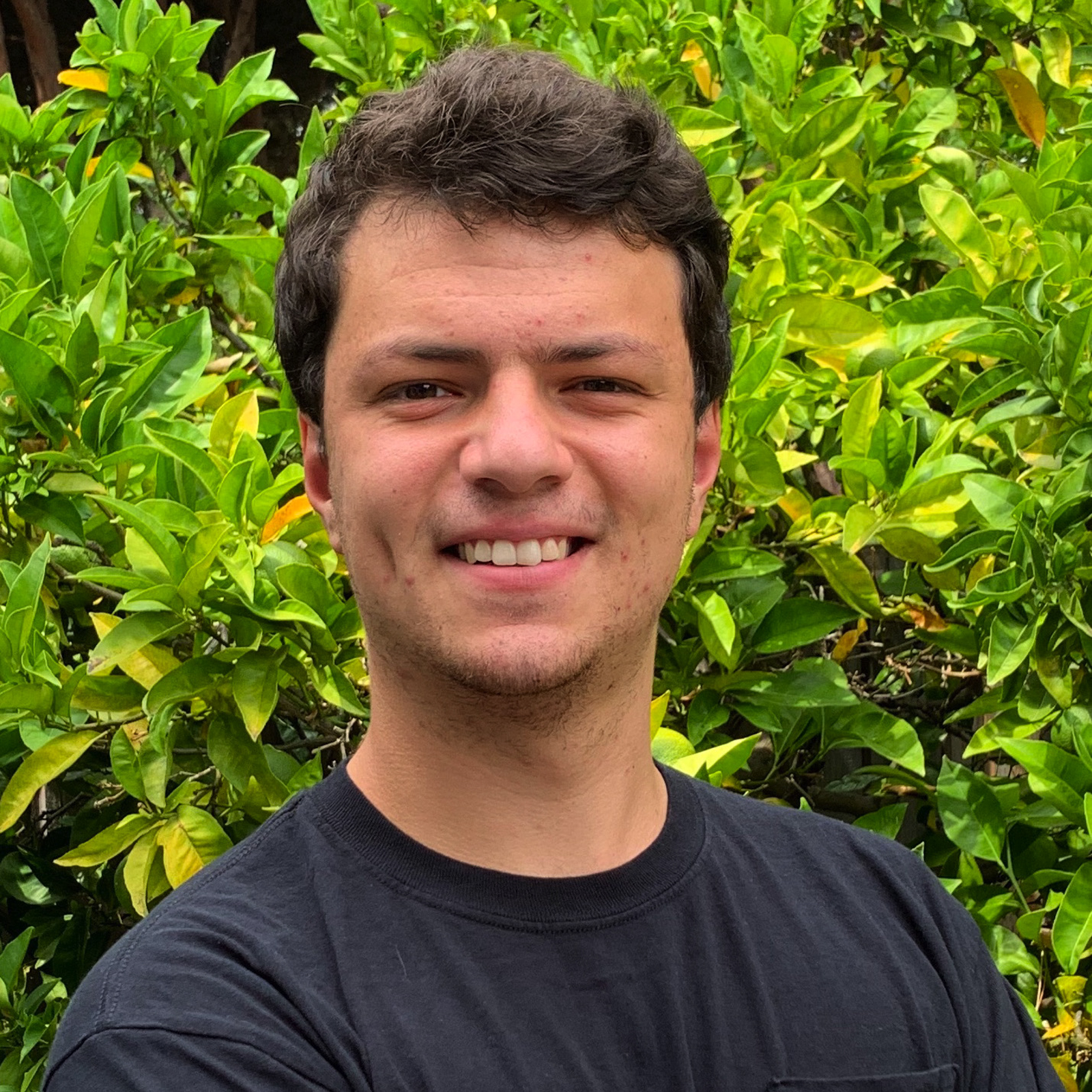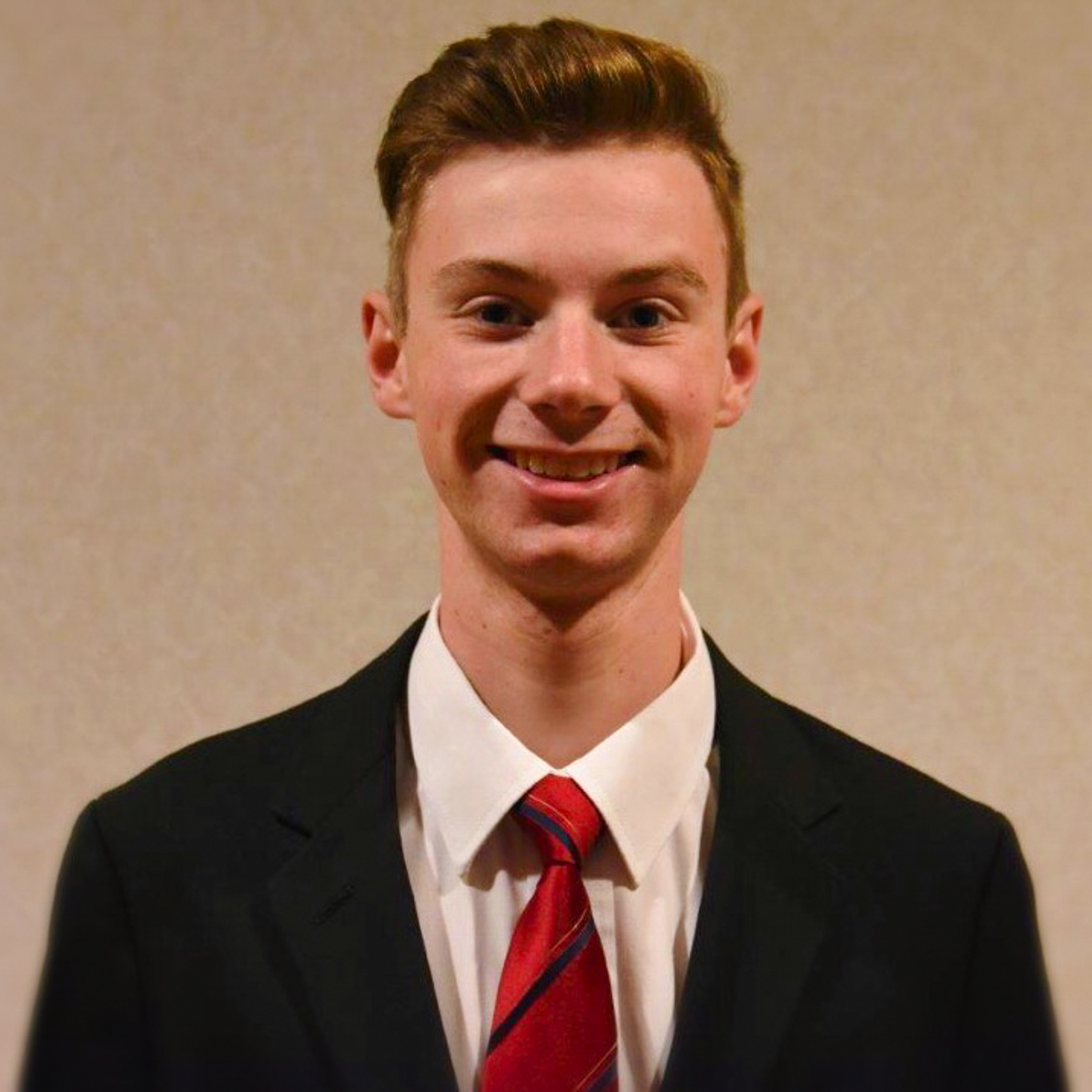 UCLA men's basketball (1-1) will begin Pac-12 play in December for the 2020-21 season. Before the first conference matchup, Daily Bruin Sports editors each predicted the team's final conference record, Pac-12 final standing and an X-factor player (or two).
Conference Record: 14-6
Place: Second in Pac-12
X-Factor: Cody Riley and Jalen Hill
Jack Perez, Sports editor
In an era where big men are seemingly becoming less valuable, coach Mick Cronin will lean on his to bring in some key wins.

None will be more important than redshirt juniors forward Cody Riley and forward/center Jalen Hill as they look to build on the momentum from last season.
As the only two who consistently played as the lone big man on the court, the duo worked well switching back and forth. However, foul trouble or an injury for one of them would leave Cronin with little depth, so both will have to watch their aggressiveness in order to stay in the game.
Hill has not played in either of the Bruins' first two games as he recovers from right knee tendonitis, and his absence has not worked well for UCLA. Riley stepped up with 27 points and 15 rebounds over two matchups, but Cronin's squad was held to one loss and one triple-overtime victory.
If Hill can stay healthy and Riley continues his growth, UCLA should come close to a Pac-12 title. If not, the Bruins will see a major regression from last season.
Conference Record: 10-10
Place: Bottom half of Pac-12
X-Factor: Jules Bernard
Jon Christon, assistant Sports editor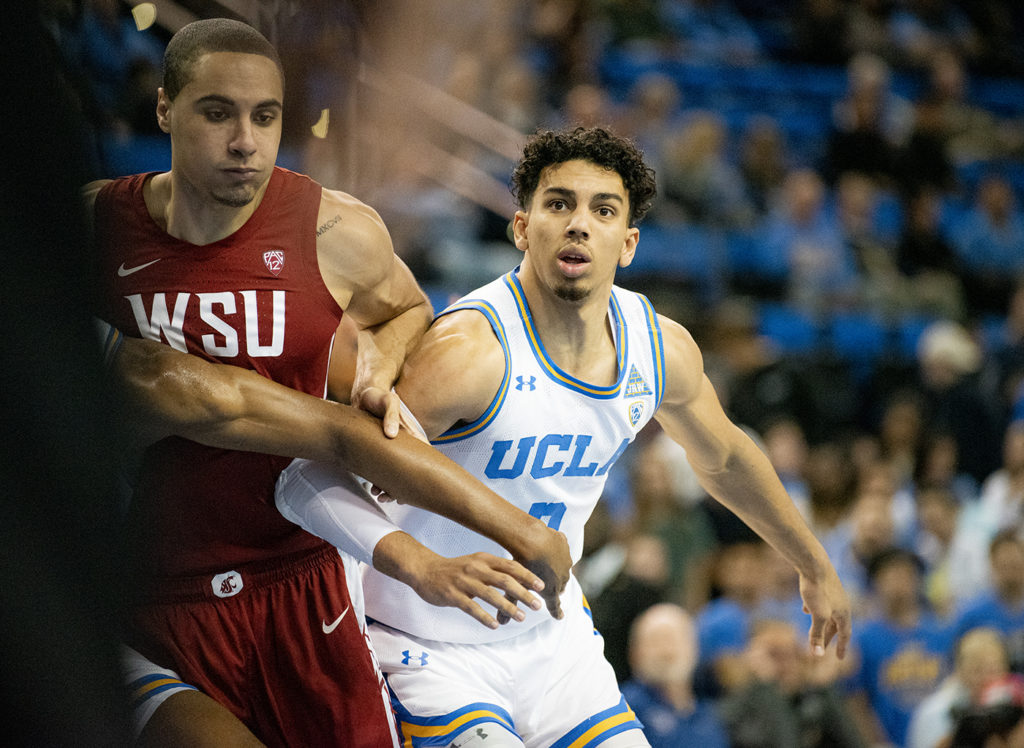 Junior guard Jules Bernard is everything you'd want in a basketball player.
He's tall, an incredible athlete for his size and has one of the prettiest jump shots on the team.
Yet for some inexplicable reason, Bernard isn't a star. He has never put it all together and become the player that his talent dictates.
This year's UCLA men's basketball team will mimic Bernard in a lot of ways, with all the talent and ability in the world, but the inability to put it together when it counts.
Last year's team finished second in the Pac-12, and with nearly the entire squad returning, the Bruins have every reason to be able to build off of that and win the conference in the 2020-21 campaign.
However, people forget UCLA struggled off the bat last year and looked destined for the cellar of the Pac-12 yet again. What came next was a fluky run through the conference that elevated the team all the way to the top – the Bruins won seven straight games toward the end of the season, but all but two of these wins came by 10 points or fewer.
After embarrassing early-season losses to Hofstra and Cal State Fullerton, the only reason UCLA was able to fly up the conference standings so fast was because of how close – and generally underwhelming – the rest of the conference was, with more than half of the teams finishing within four games of one another.
If the conference is as close this year as it was last year, the Bruins' fate may be decided by the players on the edges, like Bernard. If the team puts it all together, the sky's the limit, but Bernard shows us it's easier said than done.
Conference Record: 13-7
Place: Third in Pac-12
X-Factor: Tyger Campbell
Michael Waldman, assistant Sports editor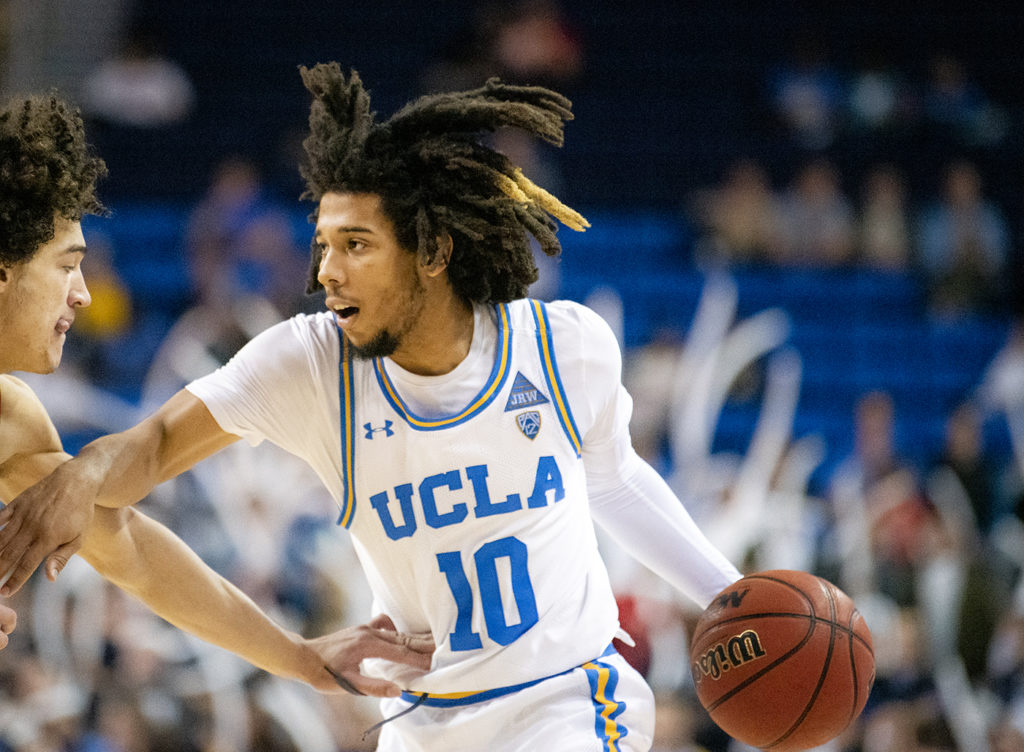 After UCLA men's basketball ended last season on a hot streak, the expectations for 2020-21 were high.
Just two games into the season, it looks like it may be difficult for the Bruins to live up to their No. 1 ranking in the Pac-12 preseason media poll.
It all depends on what Cronin gets out of redshirt sophomore guard Tyger Campbell in both of their second seasons.
After missing his true freshman season with a torn ACL, Campbell rebounded by starting every game for UCLA in 2019-20.
While proving himself as a distributor – the Cedar Rapids, Iowa, product led the conference in assist-to-turnover ratio and finished third in the Pac-12 in assists – Campbell struggled as a scorer, shooting an abysmal 35.8% from the field and 26.7% from 3-point range.
Campbell continues to pull from distance, making just three of his 14 attempts over the Bruins' first two games. If UCLA wants long-term offensive success, they need Campbell to be able to seriously complement scorers like senior guard Chris Smith and sophomore guard/forward Jaime Jaquez Jr.
If Campbell's progression plateaus, expect Oregon and Arizona State to battle for the top of the conference, while the performances of Smith, Jaquez and others elevate the Bruins to third place in the Pac-12, but no higher.
Conference Record: 15-5
Place: Pac-12 Champions
X-Factor: Chris Smith

Kyle Boal, assistant Sports editor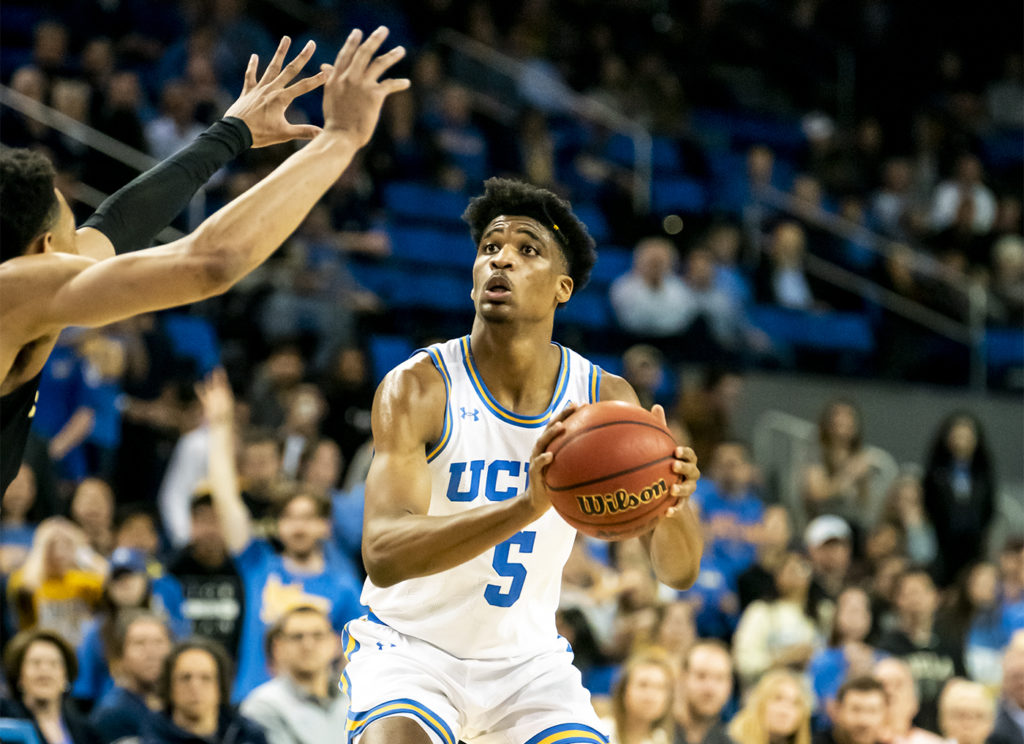 Starting slow is nothing new for the Bruins.
After beginning last season 8-9, Cronin led UCLA to an 11-3 finish and second in the Pac-12. Ending the season with momentum and retaining nearly the entire team, including Smith, saw the Bruins picked to win the Pac-12 by the media.
The preseason poll has accurately predicted 19 of the last 31 eventual conference champions.
But with a double-digit loss to San Diego State – which started last season 26-0 – without two pivotal players, UCLA became the first ranked team to lose in the 2020-21 season. A couple days later, however, then-No. 4 Virginia lost to San Francisco and blueblood then-No. 10 Kentucky lost to Richmond. It's early.
Preseason first-team All-Pac-12 selection Smith put up 26 points, 12 rebounds and 6 assists in UCLA's triple-overtime win over Pepperdine, and if he keeps up this production – albeit in shorter games – his draft stock will only continue to rise.
If UCLA can bounce back from losses to Hofstra and Cal State Fullerton to go on to defeat Arizona State in 2019-20, a season-opening loss to a talented San Diego State is no worse.
Picked behind the Bruins in the preseason poll were Arizona State and Oregon. The former has already lost while the latter is confined to a shortened nonconference schedule, perhaps giving UCLA an early-season experience advantage to iron out any wrinkles.
With players returning from injury and the 2019-20 Pac-12 Most Improved Player of the Year continuing to improve, the Bruins are poised to make a run for their first Pac-12 championship since 2012-13.
Conference Record: 11-9
Place: Middle of Pac-12
X-Factor: Jaime Jaquez Jr.
Taiyo Keilin, assistant Sports editor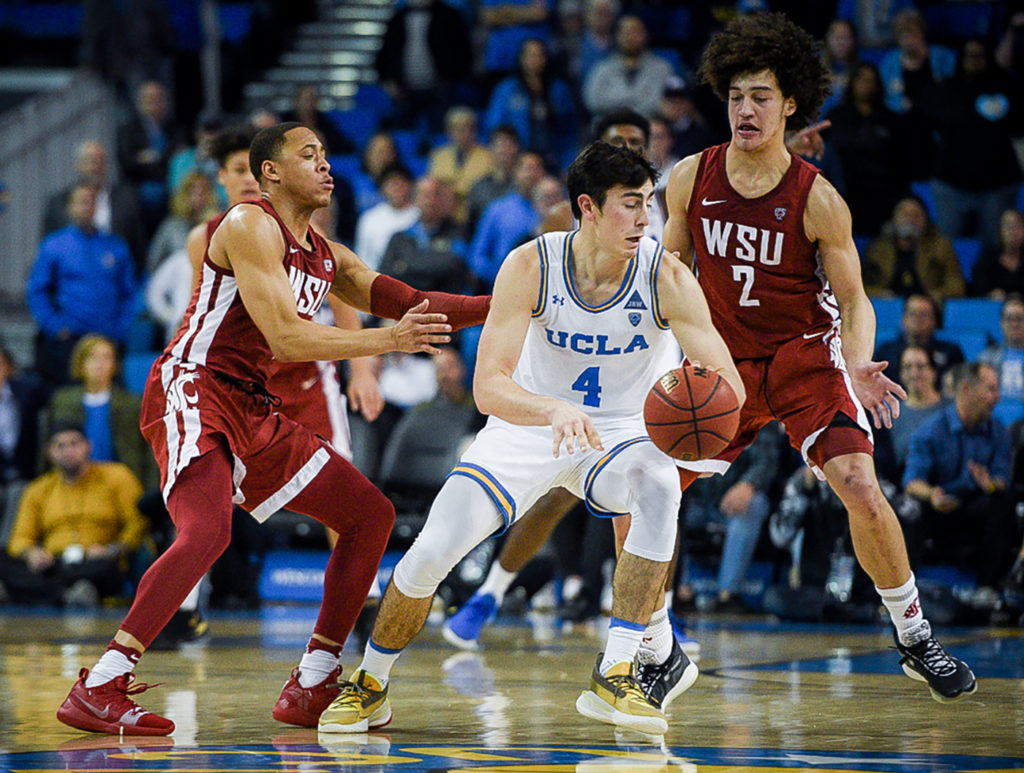 If the first two games of the season are any indication of what's to come, Jaquez will have a lot on his plate this year.

After starting over 70% of the Bruins' contests in his freshman campaign and averaging 26.7 minutes per game, the sophomore guard/forward logged 36 and 55 minutes, respectively, in UCLA's loss to San Diego State and triple-overtime victory over Pepperdine.
Obviously, Jaquez's 45.5 minutes per game will decrease, but he will still see a lot of the court, and a lot of the ball. He needs to make the most of it and at least continue the production he showed last year, shooting 45.4% from the field and 71.6% from the free throw line.
It's still very early, but the 6-foot-6 sophomore has upped his field goal percentage a tad, shooting at a 47.8% clip from the field and 33.3% from 3-point range, another slight uptick from a season ago.
However, Jaquez's 50.0% from the charity stripe – and yes, it is still too early to draw any meaningful conclusions from this season – is a worrying sight, especially since he made only one of his four free throw attempts in the final minute of the second overtime period. Had he sunk both shots on either of his trips to the line, perhaps he could've saved himself, and the team, five more minutes of overtime.
A lot is going to be asked of Jaquez this year, and he will need to step up and perform. If the workload gets the best of him, the Bruins will take a tumble in the Pac-12 standings.