Time spent inside fosters familial bonds for professors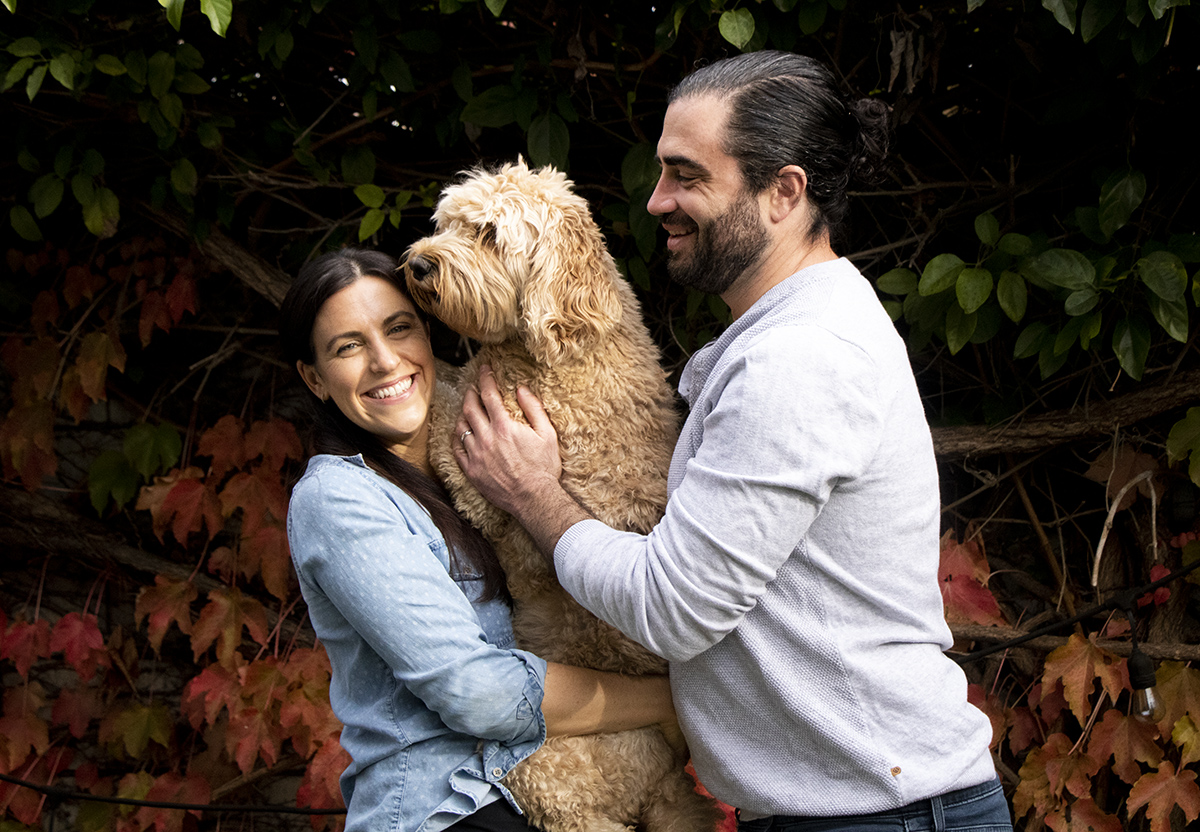 Aliza Luft (pictured left) and Jared McBride (pictured right) have have worked from home since UCLA started remote learning because of the COVID-19 pandemic. Luft, an assistant sociology professor, and Mcbride, a history lecturer, have enjoyed their extra time at home to bond with each other and their family. (Finn Chitwood/Daily Bruin)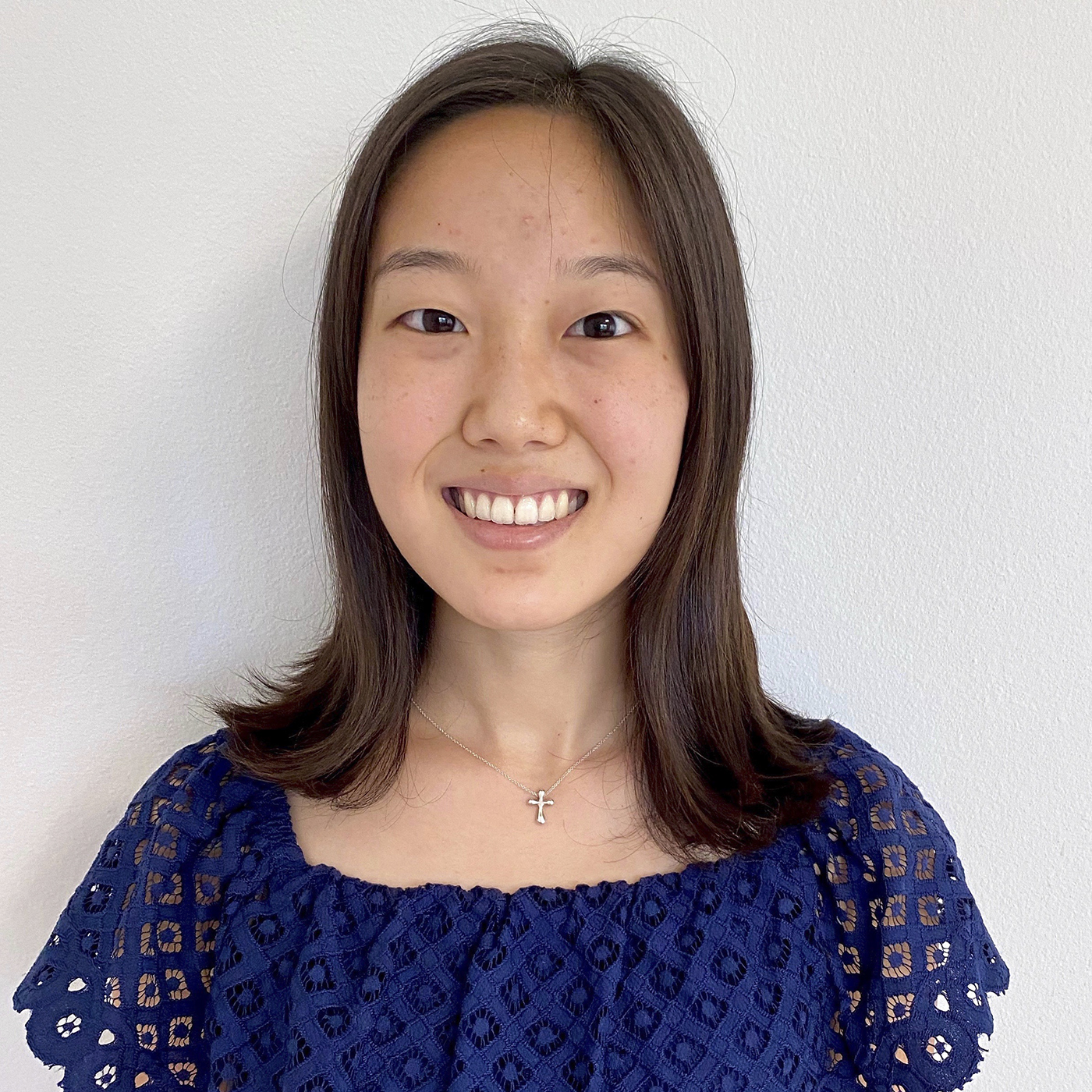 This post was last updated Nov. 24 at 7:11 p.m.
Jared McBride and Aliza Luft saw their 1-year-old son's first steps and heard his first words during the COVID-19 pandemic – two firsts they thought they would never witness.
McBride, a history lecturer, and Luft, an assistant sociology professor, have worked from home since UCLA transitioned to remote learning because of the COVID-19 pandemic. The pair said remote learning gave them more time to bond with their son, Ezra Luft, and strengthen their relationship.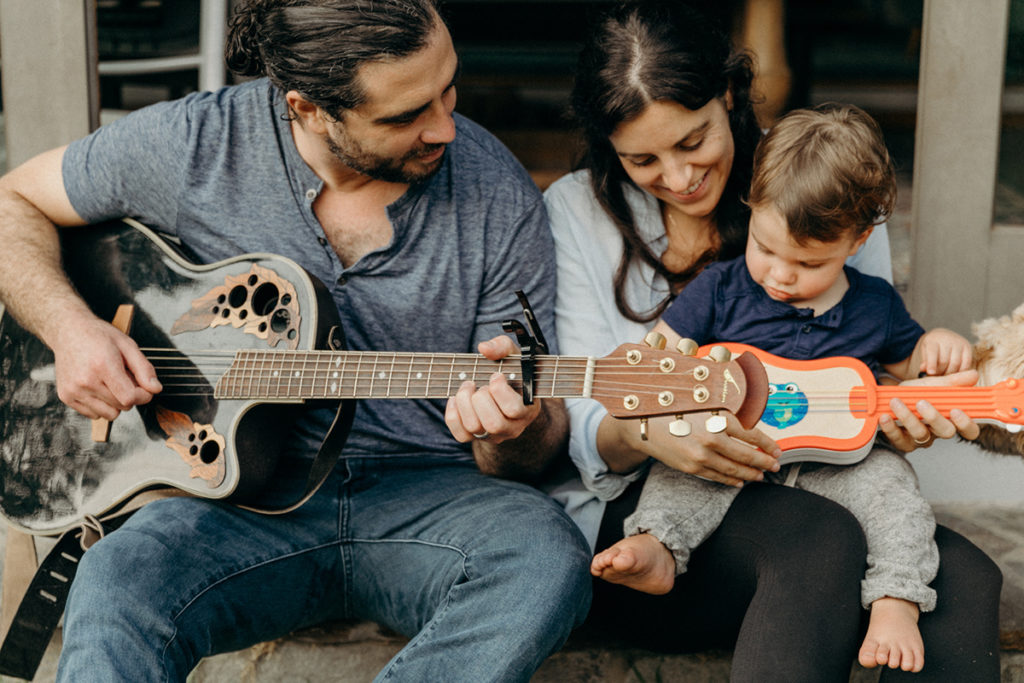 Before the pandemic, the couple had fewer opportunities to spend time as a family.
Luft said she and McBride often had to travel for work or spent long hours commuting to and from campus, which left them with less time to spend with their son, who started day care at 3 months old.
In fact, three months after giving birth, Luft returned to her teaching position at the university, she said. Although Luft said she was glad to return her previous work-life balance, she could not spend much time with Ezra.
Luft said had she not started working from home, she never would have realized what she was missing with her son.
The onset of the pandemic was initially hard for the family of three.
Ezra was 9 months old when the pandemic started, McBride said. Caring for an infant was already tough, and was even tougher during a pandemic, he said.
"You're constantly just trying to negotiate what you think is right or what you hope is right," McBride said. "It's a high-wire act most of the time, but I think during the pandemic, it has an opportunity to really raise anxiety and make you almost hyper-anxious about what to do."
McBride said he and Luft overcame their parenting stresses by reassuring each other that they would get through the pandemic together.
"When one person's having a bad day when the other person isn't, you can just be supportive and calm the person down and let them know that we're going to get to the other side of this," he said.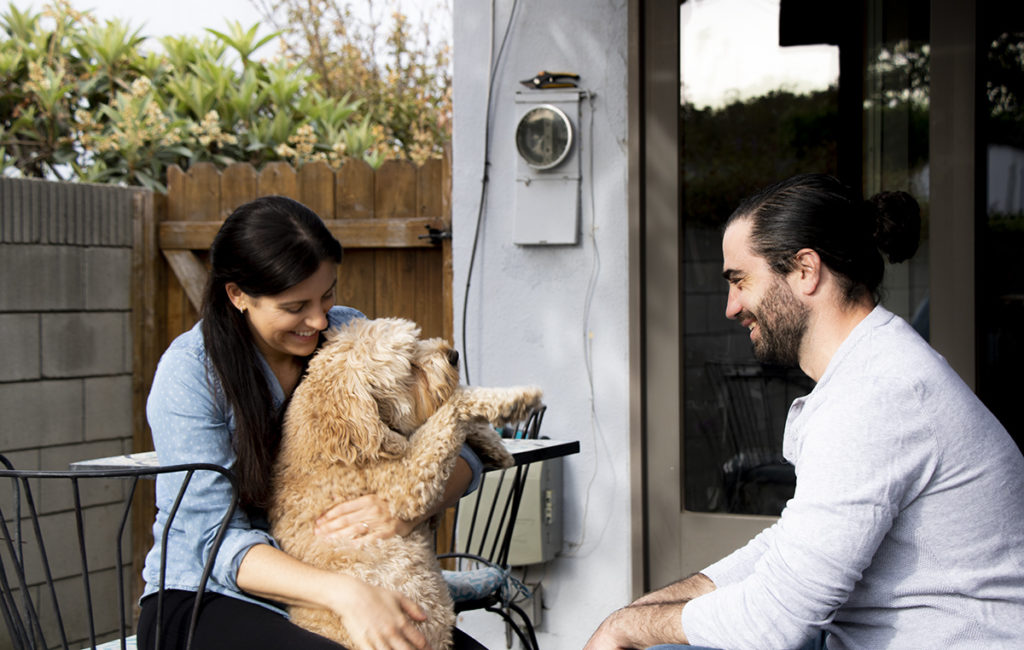 Luft said she worries about Ezra's relationship with her and McBride's families.
The pandemic has prevented the couple from seeing their families as much as they would like, Luft said. Luft, who is from Canada, said she has not seen her parents, sister or brother in about 10 months. McBride has not seen his family for about a year, she added.
Luft said they often FaceTime their families – Ezra often sings songs and plays with their families over the screen, she added. She said McBride once organized a "Jeopardy!" family game night over Zoom on her birthday. But FaceTime is not a perfect replacement for in-person interaction, Luft said.
"FaceTime is incredible," she said. "He talks to them every day, and he knows who they are … but I can't wait until he gets to actually be with them, and we can be with them too. That's been really, really hard."
Alicia Gaspar de Alba and Alma Lopez Gaspar de Alba have also used their extra time at home to bond with their 4-year-old daughter, Azul Gaspar de Alba Lopez.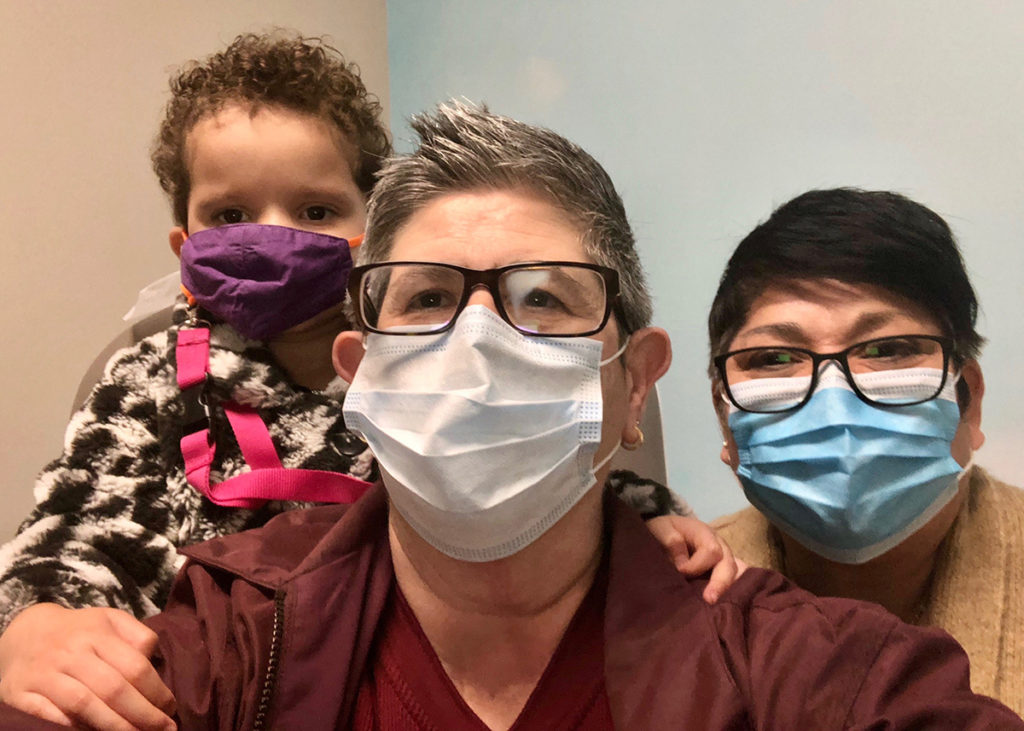 Gaspar de Alba, a Chicana and Chicano studies professor, said she and Lopez have become experts in children's entertainment since the start of the pandemic.
"When we tell (Azul) that we're going to eat in front of the TV and we're going to watch a movie, she gets hysterically excited," said Gaspar de Alba, who is also an affiliated professor of English, gender studies and LGBTQ studies. "We end up specializing now in children's films and children's programming."
Gaspar de Alba said the family has watched the "Madagascar" and "Shrek" series. "Frozen" and "Frozen 2" are also household staples, she added.
Lopez, a Chicana and Chicano studies and LGBTQ studies assistant professor, said staying at home also sparked their family of three's idea to take walks around their neighborhood after dinner with their two dogs. Lopez said some of her favorite moments during the pandemic have been getting to know their neighborhood and seeing their neighbors during their walks.
The family also enjoyed time together this summer. Gaspar de Alba said they took a 13-hour road trip to El Paso, Texas, this summer to surprise her mother for her 80th birthday.
"My mother was very, very surprised, she was not expecting to see us there," Gaspar de Alba said. "She was not expecting to have any kind of celebration because of the pandemic."
Gaspar de Alba said the family planned to return to Texas for Thanksgiving, but decided to stay home because of the rising number of COVID-19 cases in Texas.
[Related link: Officials recommend self quarantining after holiday travel as cases surge statewide]
Although some couples may struggle having to spend so much time together suddenly, McBride said he thinks the pandemic made his relationship with Luft stronger as the two relied on one another to navigate the challenges and worries of parenting together.
"I think a lot of this extra time with your family … is extremely unique, and probably will never happen again, barring any other terrible catastrophe like this," McBride said. "I really think that's one of the bright sides of this very dark moment."