UCLA football's turnovers lead to last-minute loss against Oregon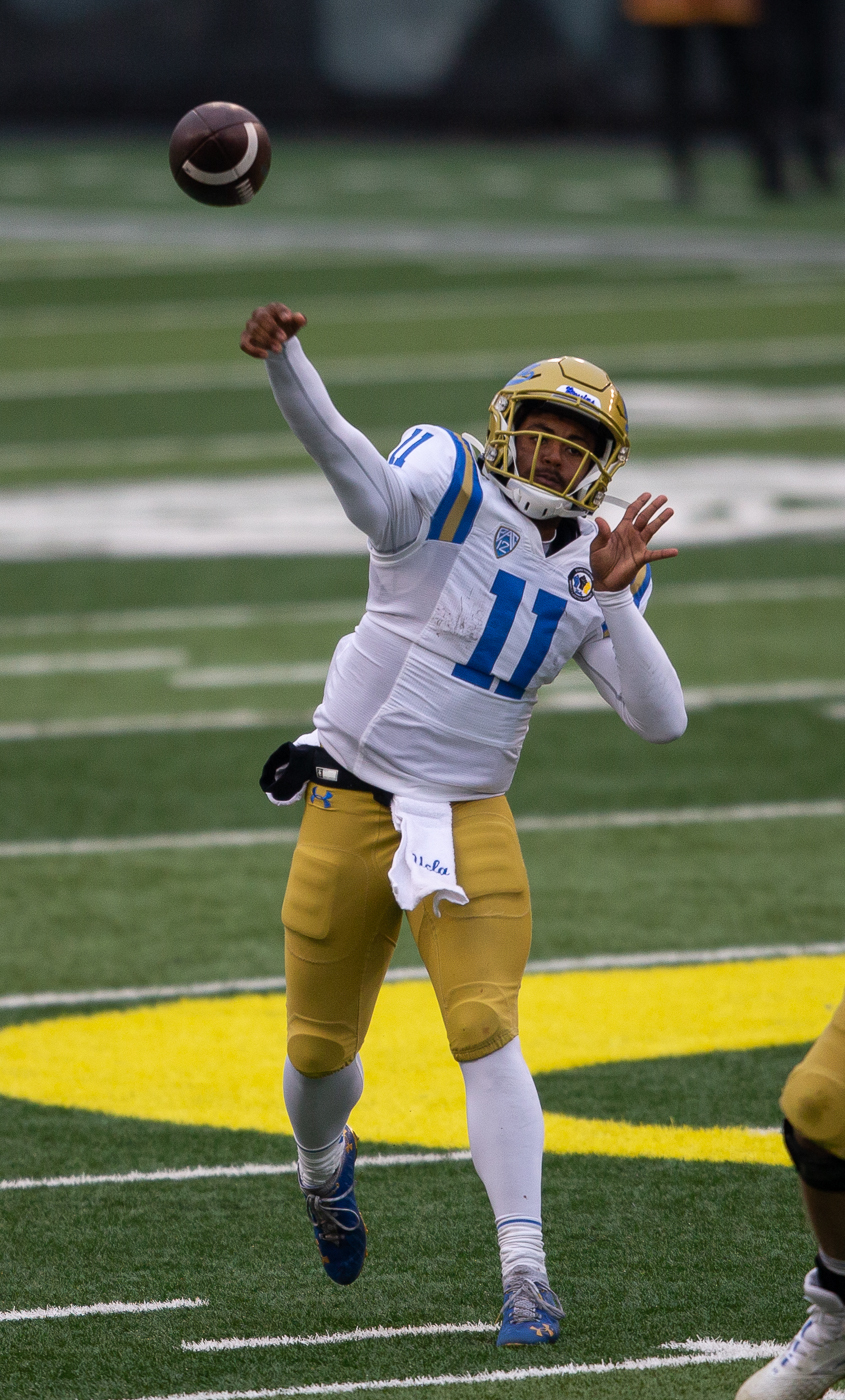 Redshirt freshman quarterback Chase Griffin could not pull off a comeback in his first career start for UCLA football as the team fell on the road to No. 11 Oregon.
(Tanmay Shankar/Daily Bruin senior staff)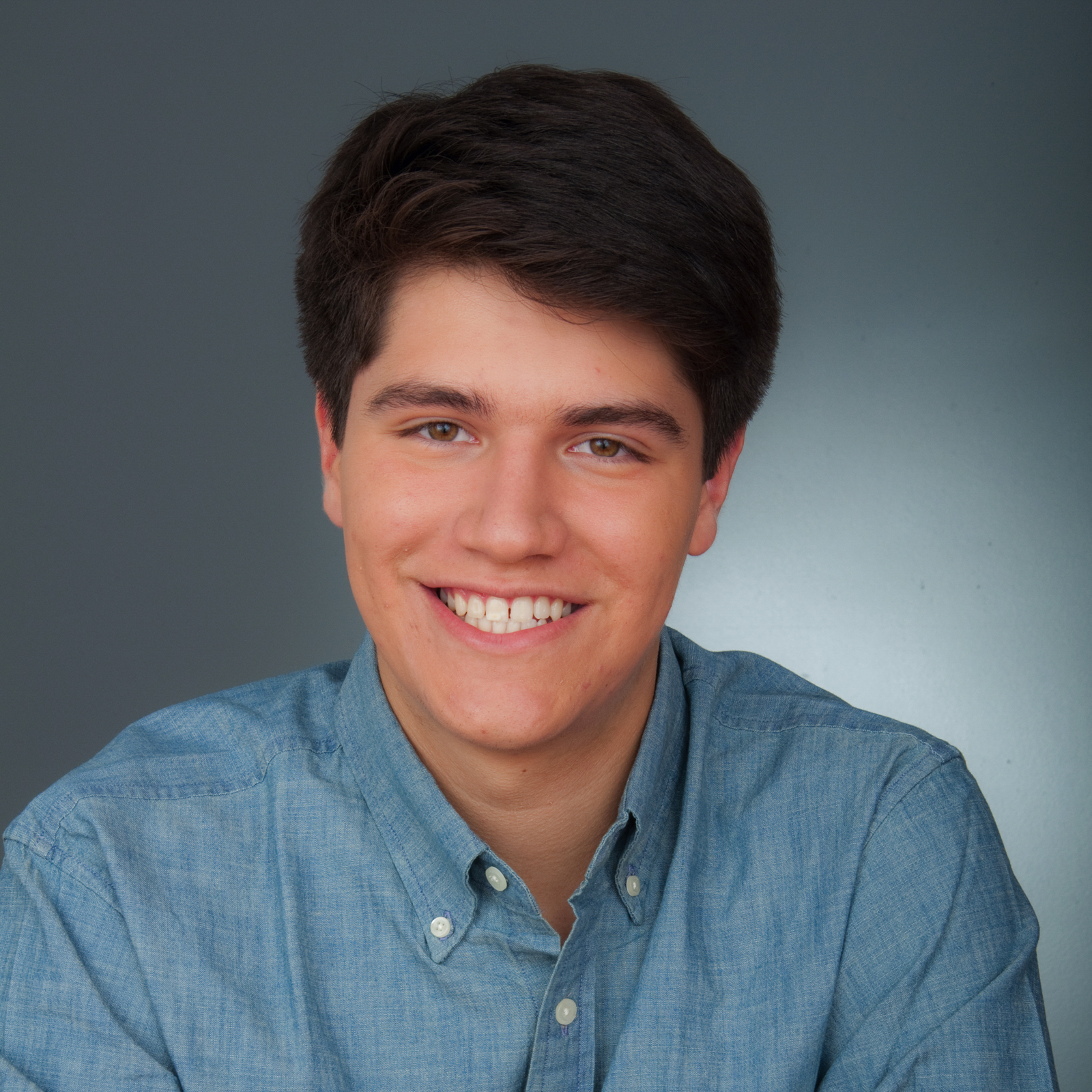 This post was updated Nov. 22 at 5:59 p.m.
The Bruins had their chances but ultimately buried themselves with mistakes.
After a back-and-forth first half, No. 11 Oregon (3-0) held onto its late lead to beat UCLA football (1-2) 38-35. The Bruins found themselves down one possession late, but failed to get into field goal range, ending with an incompletion on a fourth and long.
"It is literally a game of inches, it was close," said coach Chip Kelly. "It came down to one play one way or another, and as I told the players, 'When you play a good team, you can't do that.'"
With usual starter junior quarterback Dorian Thompson-Robinson out and a new man under center, turnovers still plagued the Bruins, who now have nine turnovers through their first three games.
In his first collegiate start, redshirt freshman Chase Griffin turned the ball over three times, and Oregon scored a touchdown off each one. Graduate transfer safety Qwuantrezz Knight also lost a fumble on a kickoff return, and the Ducks once again scored on the ensuing possession.
Oregon finished with 28 total points off UCLA turnovers, including seven points from a pick-six to end the first half that gave Oregon a lead they would never relinquish.
Kelly said the final play of the half was a bad call on his part and that Griffin is not the one to blame.
"I know in Pac-12 games you need as many points as you can (get), so if you can get one on a tip or something there, we were just trying to throw one up to the end zone and see if we could get a tip and make a play," Kelly said. "Chase didn't have a chance to set his feet and throw the ball and the ball went straight up – not Chase's fault, he was trying to do everything he could."
Aside from the turnovers, Griffin struggled in the second half. After completing 10 of his first 11 career pass attempts, Griffin went just 9-for-20 the rest of the way, including inaccurate passes on third and fourth downs to end drives at critical junctions of the game.
The UCLA offense again played up-tempo, similar to what they did last week against Cal, and finished with 462 total yards of offense – more than Oregon's output – and 35 points. The Bruins also won the time of possession battle 30:27 to 29:33.
Griffin said UCLA's offensive success was more of a testament to the Bruin offense than the Duck defense, and praised redshirt senior running back Demetric Felton's performance as well.
"I think that was less about Oregon's defense and more about how our offense was operating," Griffin said. "(Felton) did a great job. All the running backs did a great job, and upfront, we were phenomenal. Then as far as our playmakers on the outside, I can't ask for any better effort as a quarterback."
Felton picked up the bulk of the yards for the Bruins, as UCLA leaned heavily on him and the rushing game without its usual quarterback. He totaled 278 yards and two touchdowns on 34 carries – a career high – while adding two receptions and five kickoff returns.
Felton gave credit to his offensive linemen after his career day.
"My O-line, they played their butts off today and I was super proud of them," Felton said. "They made it easy for me to get five yards a carry so I'm just really proud of them and what they do and we're just excited to keep working."
Defensively, UCLA gave up 38 points, but most of that came off Bruin turnovers. Take away the possessions where Oregon started in UCLA territory because of a turnover, and the Bruins held the Ducks to only 24 points.
The Bruins were also able to pressure Oregon quarterback Tyler Shough, sacking him four times, but it wasn't enough to hold the Ducks' offense at bay. Shough finished with 334 yards and three touchdowns.
After giving up 264 rushing yards in week one, UCLA held its opponent to under 100 yards rushing for the second straight week. Coming into this matchup, Oregon led the conference with 269 rushing yards per game.
Redshirt senior defensive end Osa Odighizuwa, who accounted for 1.5 sacks, said the team has the same defensive focus and game plan each week to disrupt the other team.
"We're running the same defense we've been running all season," Odighizuwa said. "I feel like we're just keeping our DNA the same, and our DNA is that UCLA Bruins play hard until the clock runs out. So as long as we're doing that (and) we keep the mental errors down, it's going to make it hard for a team to score on us and run the ball on us."
The three-point loss is tied for the closest loss in coach Chip Kelly's tenure at UCLA.
"We came out and played hard today," Griffin said. "I need to do a better job of protecting the ball as the quarterback and going forward, the way this team fought today, I can't really ask for any more."
Christon is currently an assistant Sports editor on the women's basketball, softball, men's tennis and women's tennis beats. He was previously a reporter on the women's basketball and softball beats.
Christon is currently an assistant Sports editor on the women's basketball, softball, men's tennis and women's tennis beats. He was previously a reporter on the women's basketball and softball beats.