The Quad: With Amazon in its prime, it's time to question the company's policies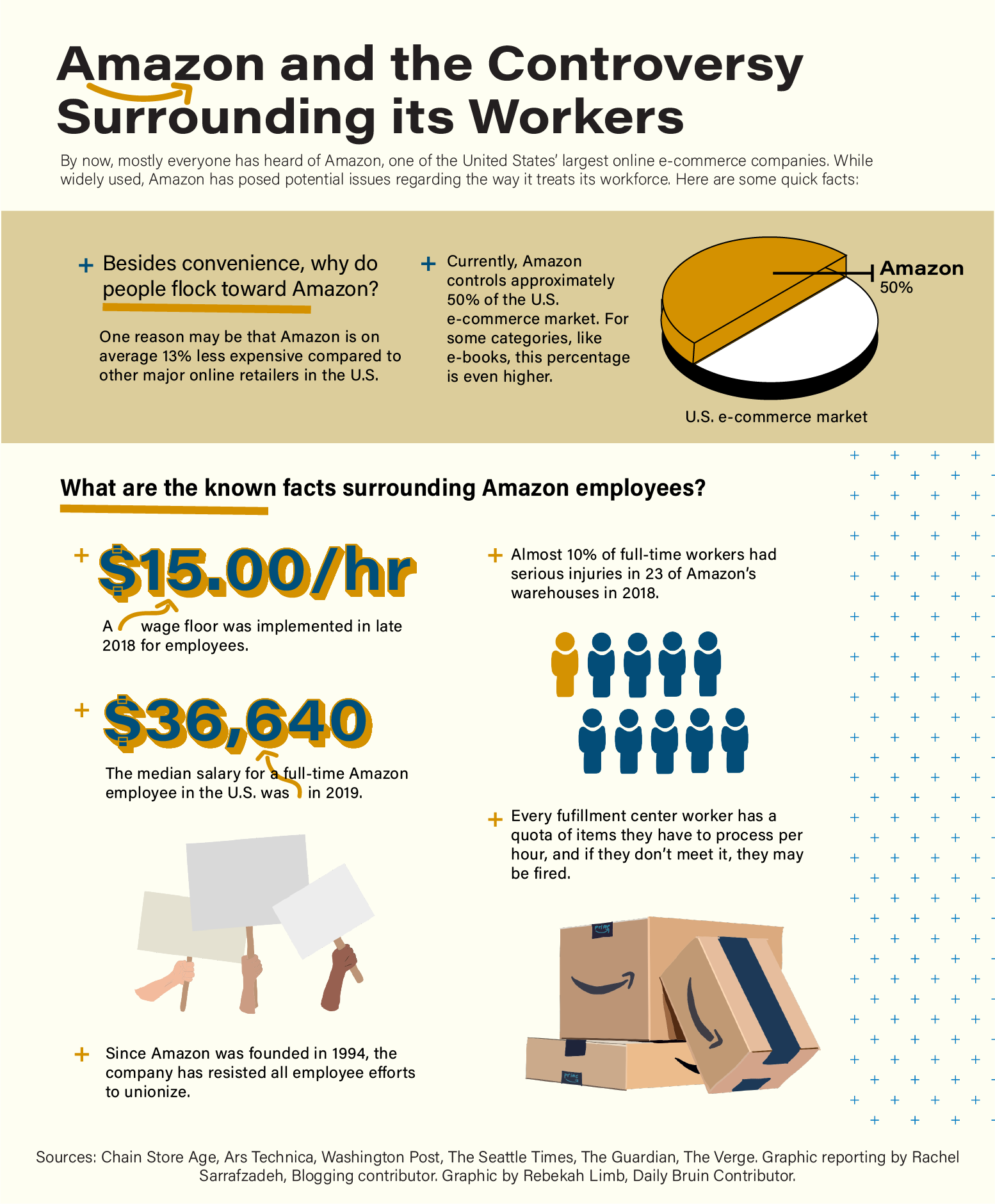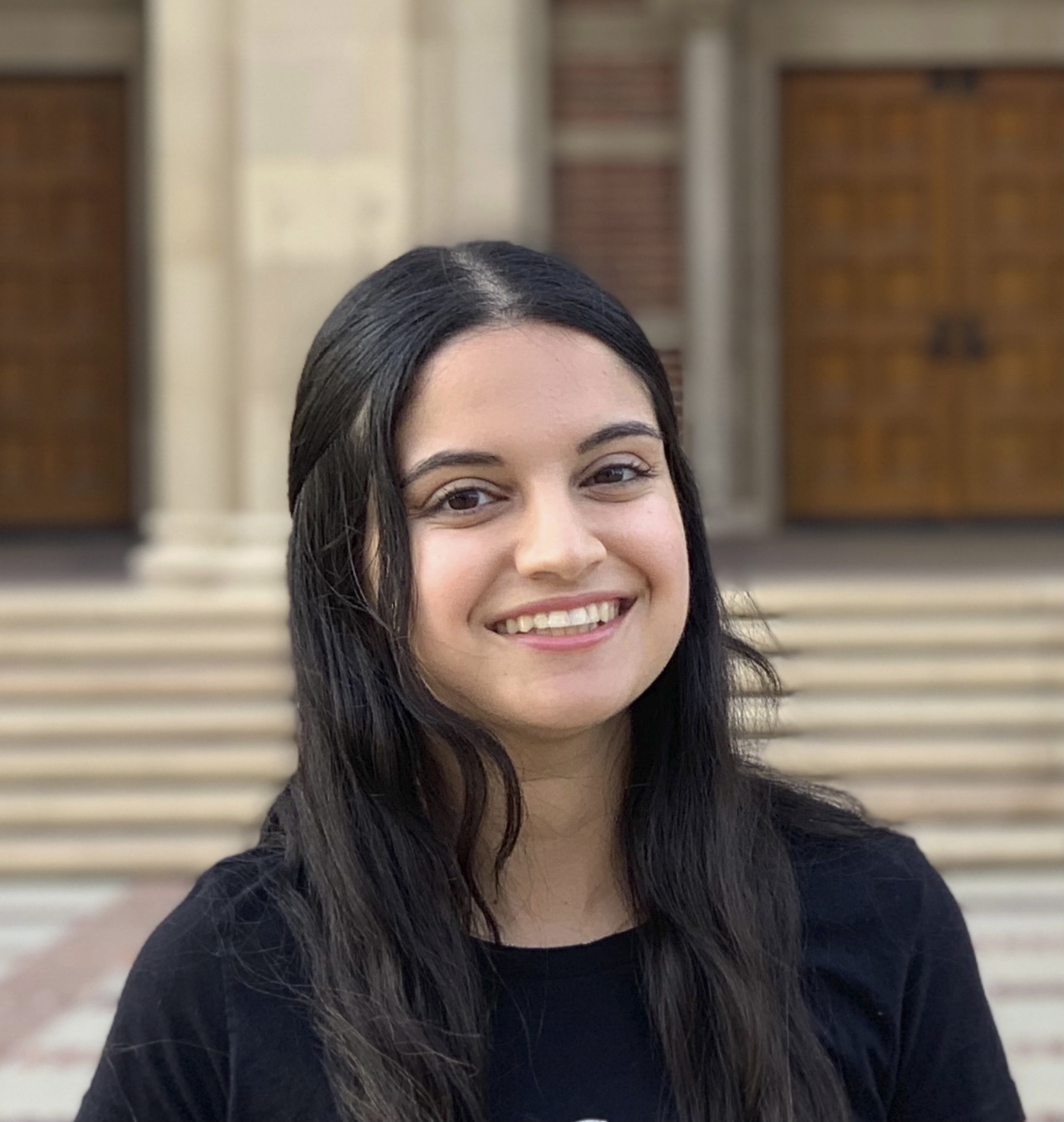 From books and electronics to pet supplies and groceries, there's no denying that Amazon has it all. Our frequent clicking, scrolling and purchasing, though, may be more costly than face value.
As of January 2020, there are 150 million Prime users cementing Amazon as a massive player. Yet, despite its advantages, some feel nagging guilt when purchasing from Amazon.
A potential source of this buyer's remorse is Amazon's dominance over the United States economy. Daniel Haanwinckel, an economics professor, said big firms like Amazon may have too much market power.
"They might have the power to prevent entry (of other sellers) and make the whole market less competitive," he said.
Amazon controls approximately 50% of the U.S. e-commerce market, and in some sectors like e-books, this percentage is even higher. Additionally, Amazon is often 13% less expensive than major online competitors in the U.S.
In order to maintain its competitive prices without going under, Haanwinckel said Amazon is often willing to lose in the short run by selling an item at a lower price in order to drive competitors out of the market. After it squeezes out its competition, Amazon simply raises the price back up.
"On the long run, Amazon is making more money, and the customer is losing, even though on the short run the customers are getting a better deal," Haanwinckel said.
Economics professor Simon Board said he doesn't attribute this success to Amazon's market power, but rather to its business model. He said Amazon's large scale allows for the building of giant warehouses, inexpensive deliveries and increased bargaining power.
"There is not necessarily anything wrong with having more market share if that share was gained through being a better firm and being innovative," Board said.
Although Amazon's business model may be commendable for its growth and efficiency, its compliance with labor laws has raised questions about the integrity of the company's success.
In late 2018, Amazon made the decision to implant a $15-an-hour wage floor for employees, raising the median full-time U.S. Amazon employee salary to $36,640 in 2019. This increase was met with controversy, as some felt it unfairly rewarded new or seasonal workers.
The debate surrounding Amazon's employee conditions doesn't end there, either. Since its founding in 1994, Amazon has prevented employees from forming a worker union to advocate for better working conditions.
Ken Jacobs, the chair of the Labor Center at UC Berkeley, said unions give workers the power that comes with bargaining as a collective rather than isolated individuals.
"We know in firms where there are unions, the pay is higher, people are more likely to receive benefits, people have a stronger voice on the job and there is better compliance with occupational health and safety rules," Jacobs said.
He said Amazon's anti-union stance speaks to the need for stronger labor laws in the U.S. One of the major weaknesses of the current labor laws is that there is currently very little penalty for violating them, he added.
The recent outcry against working conditions within Amazon's warehouses does not help the firm's case in prohibiting unions.
According to an article from The Verge, Amazon workers are pressured to "make rate" while packaging hundreds of boxes an hour – and if they don't meet this quota of boxes, they risk losing their job.
Software records and monitors the employees, ensuring they meet this quota.
The concerns over Amazon's working conditions vary. For instance, a pregnant employee spoke out about the firm's lack of accommodation and support, and Muslim employees fought for their right to have time to pray.
And this year, these conditions didn't get any better.
"There are issues with Amazon overall in terms of worker surveillance, … dangerous working conditions, especially in the context of COVID," Jacobs said.
With nearly 20,000 Amazon workers having tested positive for the virus as of Oct. 1, many employees have expressed concern about the firm's response to the COVID-19 pandemic. A lack of social distancing, unsanitized working stations and noticeably ill employees are only some of the issues that have been cited.
[Related: UCLA student hopes to make change after losing father to coronavirus]
Although Amazon appears to present convenience and unbeatable pricing, a peek inside reveals real concerns about the company's "relentless" attitude. No firm is perfect, but buyers can at least challenge them to do better with their power.