UCLA researchers develop imaging technology to aid in surgical procedures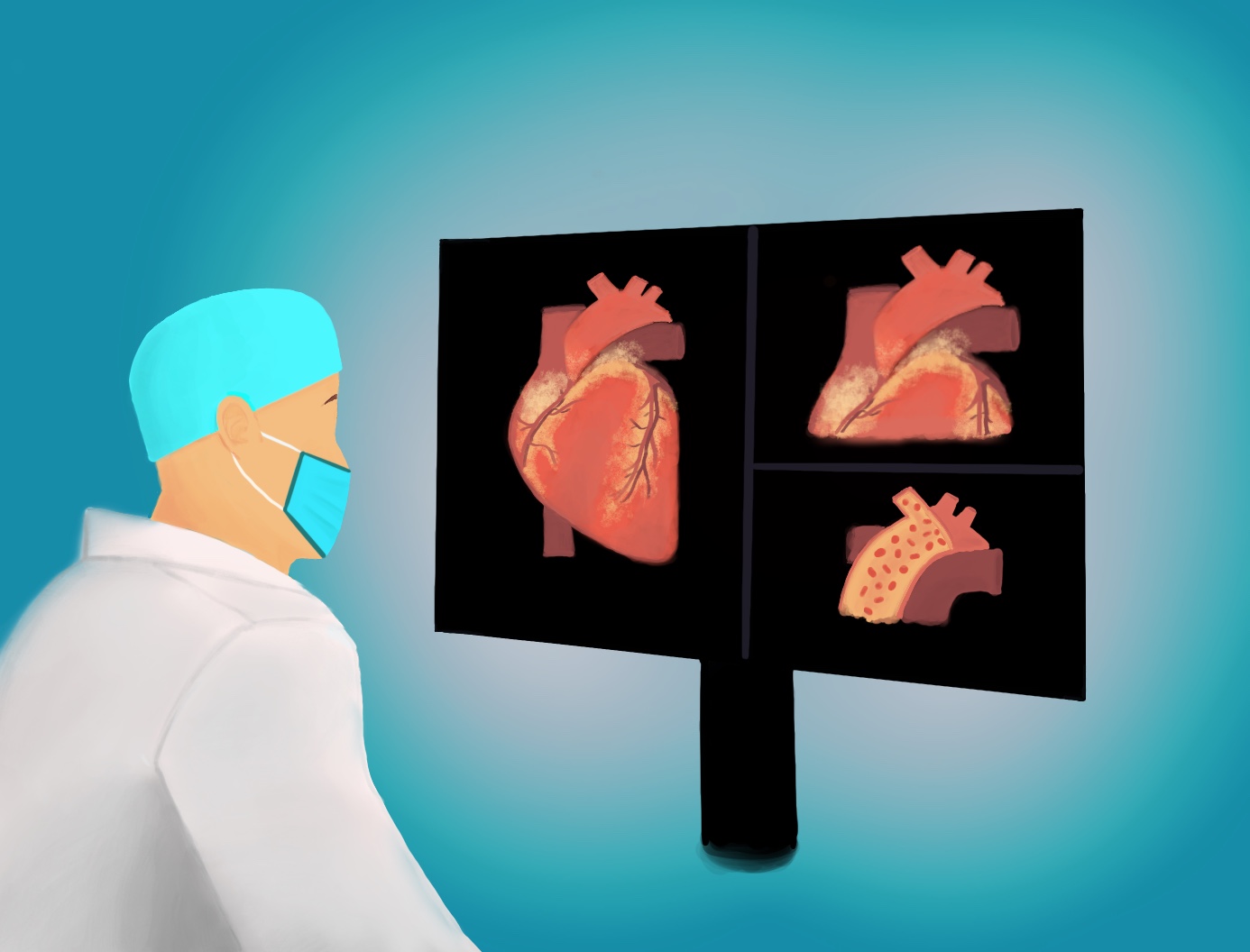 UCLA researchers developed imaging technology that could help surgeons perform surgeries by highlighting tissues that need to be cut and tissues that need to be saved. (Illustration by Katie Frei)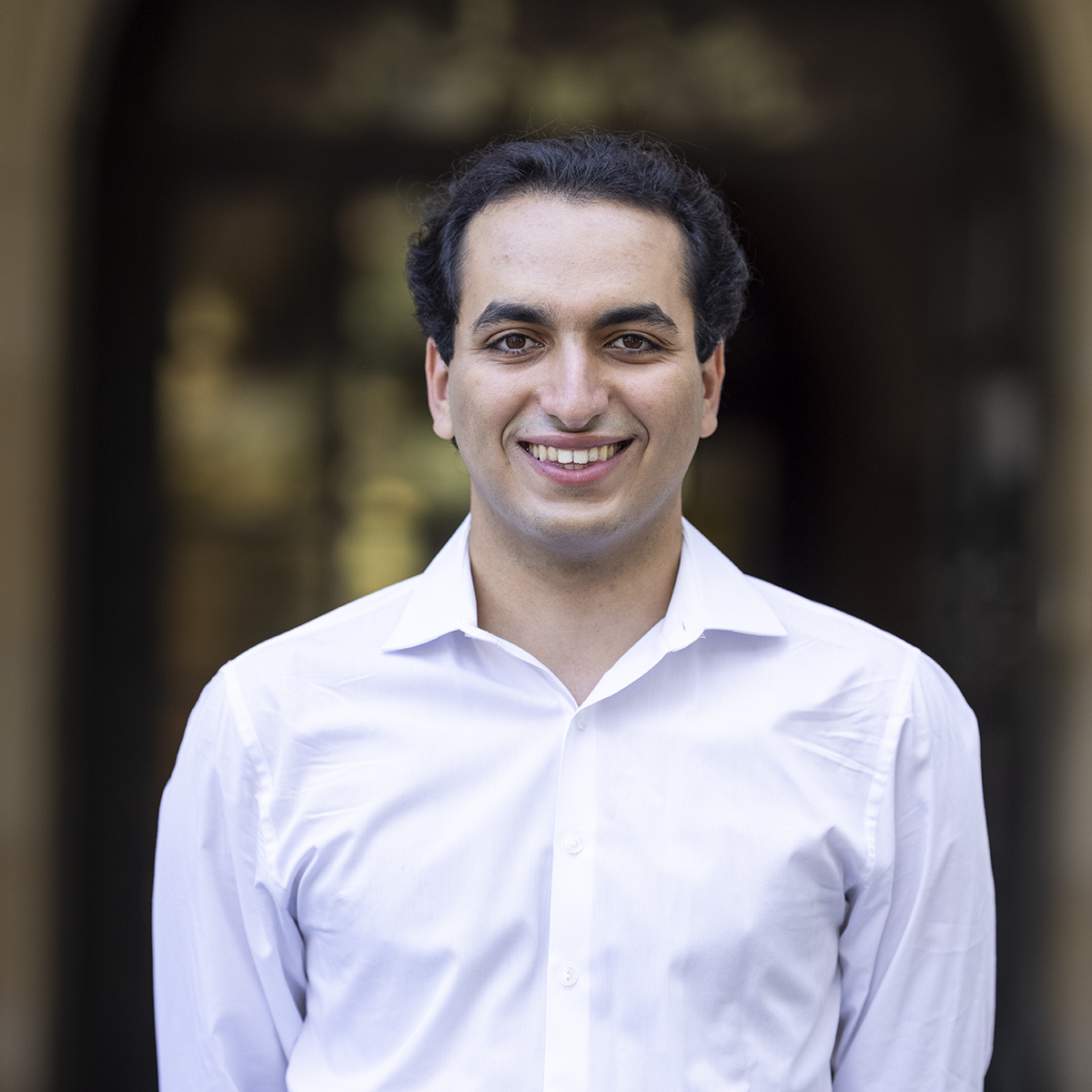 UCLA researchers have developed an imaging technology that could help surgeons perform surgeries safer and more accurately.
A new imaging process, published in Nature Chemistry in October, could allow for better real-time image-guided surgery, said Oliver Bruns, a researcher from Helmholtz Zentrum München in Germany who helped develop the technology. It could let surgeons highlight tumors and the surrounding tissue on a digital monitor to help the surgeon remove the tumor without damaging surrounding tissues, he said.
The process uses dyes that emit short-wave infrared light, or SWIR light, a range of wavelengths below the visible spectrum, said Ellen Sletten, an assistant professor in chemistry who helped develop the imaging process.
Current imaging can only use one color, so doctors can only highlight one type of tissue, Bruns said. But the researchers developed organic dyes that emit SWIR light, which could mean surgeons could inject the dyes into patients to color up to three types of tissue at the same time.
"We think it's possible to look at multiple things at the same time," Bruns said. "The surgeon knows what to touch, what to look for and what to preserve."
The technology has a small detector that can easily be added into a surgical suite, said Emily Cosco, a graduate student researcher in Sletten's lab who helped develop the process.
Anthony Spearman, a graduate student researcher in Sletten's lab, said the technology could help improve the outcomes of surgeries.
"It's just like a safety net where we can show you the things that you want to avoid, and it will be in a different color," Spearman said. "So you know not to mess with that."
There are few organic materials that can emit SWIR light – SWIR light-emitting materials are usually toxic – so the researchers developed several organic materials that can be injected without harming a living organism, Spearman said.
The researchers tested SWIR light imaging by injecting an animal with a fluorescent dye made of organic material, Spearman said. These fluorescent dyes absorb and emit specific wavelengths of light, he added.
Then, researchers projected a laser at the animal to excite the dyes, Spearman said. This causes the dyes to emit unique wavelengths back to a special camera that processes the light and produces a three-color image on a monitor, he said.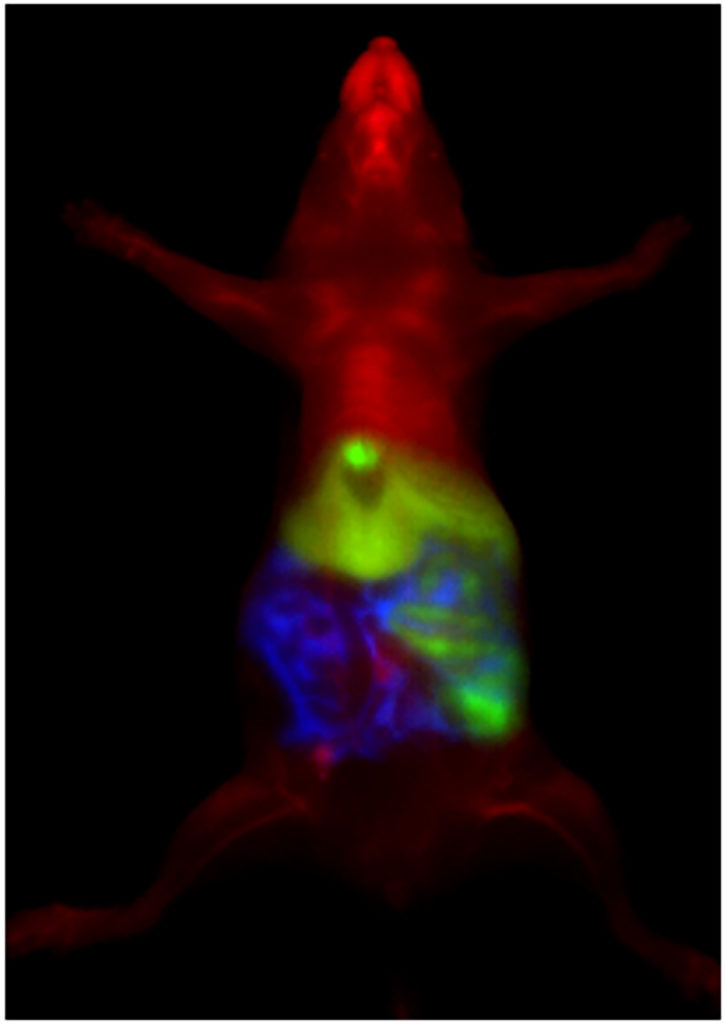 SWIR light cannot be seen by the eye, but can be detected by certain cameras, Cosco said. Other technologies, such as night vision, use SWIR light, but SWIR light has not been used in live animals until now, Cosco said.
Cosco said the new imaging process is not a replacement for MRI scans and CT scans – rather, it complements current imaging technologies. MRI functions more as a preoperative imaging technique, while SWIR imaging could provide real-time imaging, Cosco added.
Still, Cosco said, it has unique benefits.
Imaging with SWIR light dyes is also cheaper and provides high resolution, multicolored images, she said. The technology also has the potential of noninvasively tracking the progression of disease, Cosco said.
As robotic surgery becomes more common, Cosco said this technology could help in guiding automated surgeries.
Sletten said there is still more work to be done before the technology can be applied in a clinical setting.
"It's a long road to get things approved by the (Food and Drug Administration)," Sletten said. "We're very much at the proof of principle stage right now, and I think that there's a lot we can do in terms of validation in animal models."
Bruns said the imaging method pushes the boundaries in several different fields.
"Seeing the technology being spread into other fields is great, being able to do a research study where we combine novel instrumentation, novel biological studies and novel chemistry," he said. "We make advances on two or three fields simultaneously, and it brings us together."