Opinion: Bruins still have to plunge into post-election work despite this cycle's victories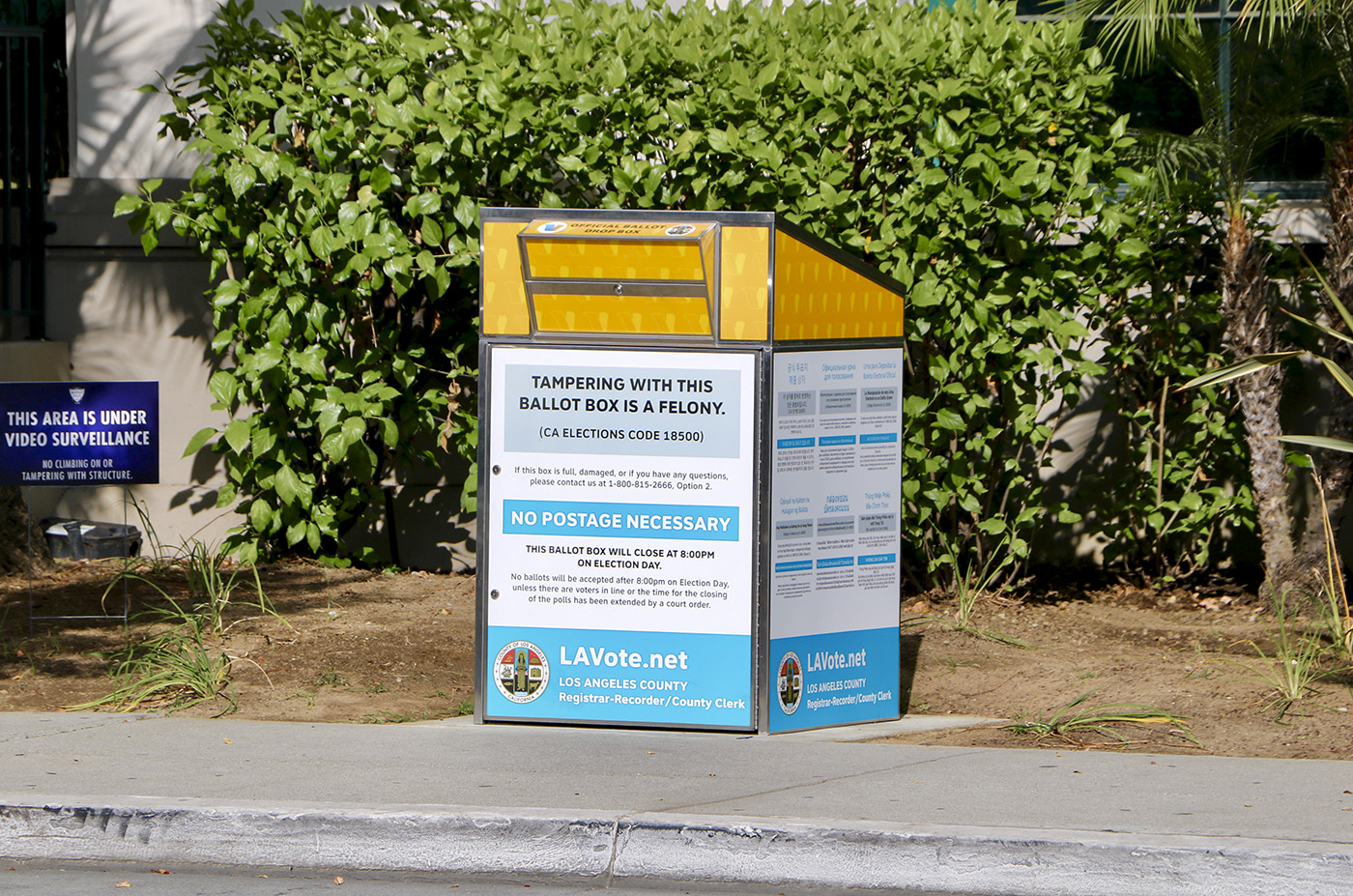 Even though the election has ended, students still need to continue fighting for a more equitable vision of the future. (Noah Danesh/Daily Bruin)
The craze of election season is over, but the real work is just beginning.
While the entire country is grappling with a mix of emotions, we can all share a sense of gratification that we don't have to handle another presidential debate or anxiously refresh another electoral college map – at least for a little bit.
But as much as we may want to, we cannot let this sigh of relief last too long.
Even in California, a state that prides itself on being on the cutting edge of progressive policies, equity and diversity took a noticeable hit this election cycle. The failure of propositions such as Proposition 15, Proposition 16 and Proposition 21 is a stark reminder of the work left to be done.
And the time to act is now.
Elections should be a means to change, never the end. They should be the start of an ongoing conversation about the issues that matter most. As leaders of the future, Bruins are at the heart of upending the status quo. We must stay educated on current issues and continue to advocate for a progressive vision at the local, state and federal levels – even when there's no impending election.
Evan Farrar, the president of Bruin Democrats, said he's feeling excited about the national election results, but that he's extremely disappointed about the outcome of California's propositions. Almost all of the selections made by Bruin Democrats went the opposite way, he added.
"I think it's just a solemn reminder that California isn't as progressive a state as we think it is," said Farrar, a third-year public affairs student.
And unfortunately, he's right.
While many Californians talk about supporting equality and justice, the failure to act collectively on these values reflects otherwise. Only 15 of California's 58 counties voted in favor of Proposition 15, only six passed Proposition 16, and a mere two counties approved Proposition 21.
"Even when it doesn't require material sacrifice, like in the case of Prop 16, (Californians) were not willing to do the bare minimum," Farrar said.
But there were some wins for progressive Angelenos on Nov. 3. Voters across the county approved Measure J, which will require 10% of local funds to be directed toward community investment and alternatives to incarceration between July 2021 and June 2024. This will amount to somewhere between $600 million and $900 million annually.
Angelenos also elected a new district attorney, George Gascón, who historically has pushed for progressive initiatives such as the decriminalization of marijuana and the reclassification of many felonies to misdemeanors. Gascón's support contrasts that of his predecessor Jackie Lacey. Progressive organizations like Black Lives Matter protested against Lacey every week for a hundred weeks straight.
Both of these outcomes align with the values of organizations such as BLM and deserve recognition as big steps toward a progressive vision.
But Angelenos, and especially Bruins, should not stop here.
Aidan Arasasingham, the external vice president of UCLA's Undergraduate Students Association Council and a fourth-year global studies student, said that post-election is really where our work begins.
"How I see it, all of this was the pre-show," Arasasingham said. "Our show as student advocates begins today in impacting the kinds of policies and legislation that has a direct impact on our lives."
And this work starts with a simple yet effective action.
"Advocacy, advocacy, advocacy," he said.
As students attending one of the nation's best public universities, we have an obligation to apply ourselves to better the world around us. And the plethora of resources at our disposal certainly helps.
USAC will soon begin releasing a number of action alerts related to policies that directly affect UCLA students, such as basic needs, resource disparities, mental health and more. Other student organizations, such as the California Public Interest Research Group, also offer easy ways for young individuals to make their voices heard.
Nic Riani, a fourth-year public affairs student and the state board chair of CALPIRG Students, said they're currently running three campaigns to advocate for clean energy, affordable textbooks and an end to hunger and homelessness.
And aside from advocacy, Bruins also have the chance to participate in local elections in 2022 – wherever they may be.
"These problems are urgent," Riani said. "We should make a difference right now."
To be fair, post-election work can feel overwhelming. Political exhaustion is to be expected, and a celebration of all that's been accomplished is natural. And certainly for those who have spent the past four years – and especially the last few months – experiencing a heightened sense of trauma, a break is well deserved.
But after pausing to exhale the anxiety of a tumultuous political cycle, we must push ourselves to work even harder toward addressing the most pressing issues of our time. The gap between important elections is a crucial time to stay politically engaged. We must be the change we want to see.
Bruins who want to claim progressivism should do everything in their power to be the change makers for tackling key issues such as food and housing insecurity, structural racism, student debt, protections for undocumented students and stripped-down protections for Title IX survivors.
Local activism is a great place to start.
So yes, take your sigh of relief. But then take a deep breath, because the real work lies ahead.
Weinerth is an Opinion columnist.
Weinerth is an Opinion columnist.