Pro Bruin Rundown: Trevor Bauer wins pitching award, Russell Westbrook requests trade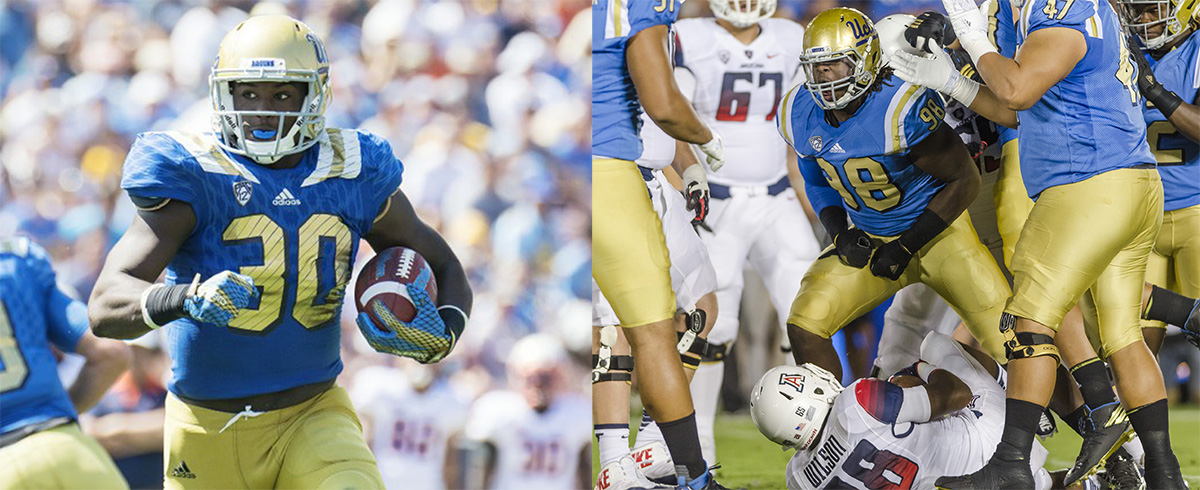 2017 NFL first-round draft pick Takkarist McKinley (right) was waived by the Falcons before signing with the Bengals. Myles Jack (left) recorded a 16-yard fumble return against the Packers. (Daily Bruin file photos)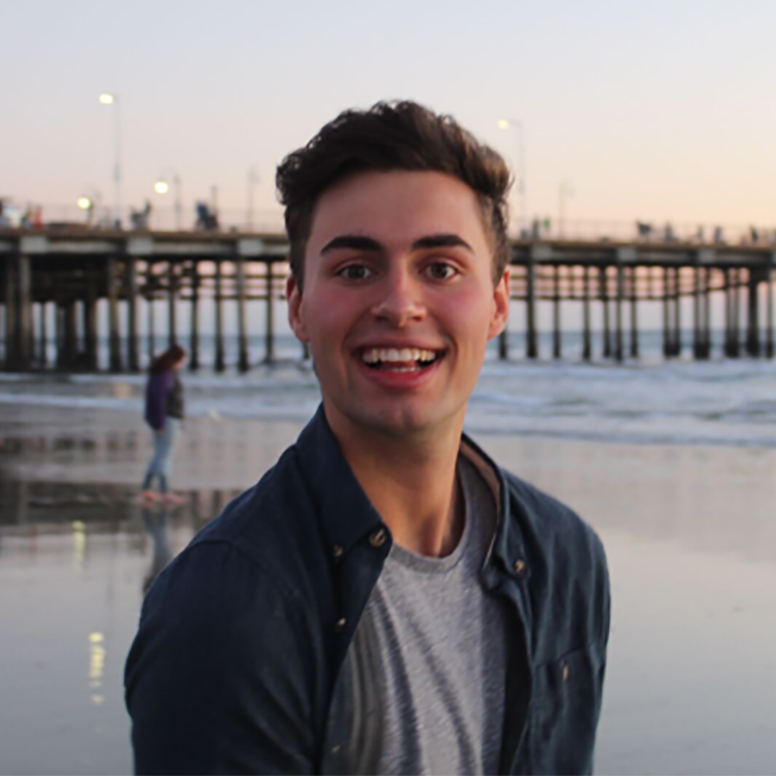 As college sports continue to be pushed back because of the COVID-19 pandemic, professional leagues have restarted. Each Monday, Daily Bruin Sports will highlight a few standout alumni performances from the past week in ongoing leagues as we await the return of university athletics.
Trevor Bauer, Cincinnati Reds, MLB
A former Bruin became the first UCLA alumnus to bring home the most prestigious hardware a Major League pitcher can win.
Trevor Bauer, the first UCLA player to win USA Baseball's Golden Spikes Award in 2011, won the National League Cy Young Award, which recognizes MLB's best pitchers.
Winning 27 first-place votes and three second-place votes, the former UCLA starting pitcher became the first Cincinnati Reds pitcher to ever win the Cy Young Award. Bauer paced the NL in ERA at 1.73, while also leading the NL in WHIP and batting average against.
In his final season at UCLA, Bauer pitched nine consecutive complete games to end his season at 13-2, and he led the way in the NL in 2020, throwing two complete game shutouts. He was also sixth in innings pitched with 73.0.
Bauer is the eighth pitcher to win a Cy Young Award in the same season as he becomes a free agent, and he has already rejected the Reds' one-year, $18.9 million qualifying offer. Widely regarded as the top starting pitcher available, the former UCLA ace is expected to sign a lucrative contract this offseason.
Russell Westbrook, Houston Rockets, NBA
Credit a UCLA alumnus with creating the first major buzz of the NBA offseason.
Houston Rockets all-star guard Russell Westbrook requested a trade from the team.
The 2007-2008 Pac-10 defensive player of the year's trade request added further turmoil to the Rockets, as coach Mike D'Antoni and general manager Darryl Morey are not returning to the organization after a second-round exit to the eventual NBA champions, the Los Angeles Lakers.
The 2016-2017 NBA MVP was traded to the Rockets last offseason in a move that included point guard Chris Paul. In his first, and possibly only, season in Houston, Westbrook averaged 27.2 points per game along with 7.0 assists and 7.9 rebounds. It was the first time since the 2015-2016 season that Westbrook did not average a triple-double.
Westbrook, who is entering his season at the age of 32, is due to make $131.5 million over the next three seasons and has a $46.7 million player option for 2022-2023.
Takkarist McKinley, Cincinnati Bengals and Myles Jack, Jacksonville Jaguars, NFL
While one former Bruin is waiting to be traded, another successfully switched teams this past week.
Defensive end Takkarist McKinley was waived by the Atlanta Falcons on Tuesday, and by Wednesday, the former Bruin was a member of the Cincinnati Bengals.
McKinley, drafted 26th overall by the Falcons in 2017, played at UCLA from 2014 to 2016 and tallied 17 sacks and 29 tackles-for-loss as a Bruin.
Playing for the Falcons this season, McKinley has one sack and seven quarterback hits in four starts. His career-best season came in 2018 when he tallied seven sacks and seven tackles-for-loss.
Myles Jack, who was crowned the nation's most versatile player while at UCLA in 2013, recovered a fumble in the Jacksonville Jaguars' 24-20 loss to the Green Bay Packers.
Jack recorded eight tackles – three solo and five assisted – along with his 16-yard fumble recovery return. The turnover set up a Jaguars touchdown, which tied the game at 17, but Jack's Jaguars would go on to lose their eighth straight game.
The linebacker, who scored 11 rushing touchdowns as a Bruin, now has 60 tackles this season. The fumble recovery was the third of his 5-year NFL career.
Patrick Cantlay, PGA Tour
Coming off a win at the Zozo Championship, Patrick Cantlay couldn't replicate that success at the Masters in Augusta, Georgia.
Cantlay tied for 17th, ending with 7-under-par, well behind eventual winner Dustin Johnson, who finished 20-under-par.
The 28-year-old, who started his professional career in 2012, shot a 66 in the second round of this year's tournament. It represented the second-best Master's round of his career in his four appearances.
Edgar is currently a Sports staffer on the gymnastics beat. He was previously a contributor on the men's tennis beat.
Edgar is currently a Sports staffer on the gymnastics beat. He was previously a contributor on the men's tennis beat.