The Quad: How an online winter quarter may affect students' mental health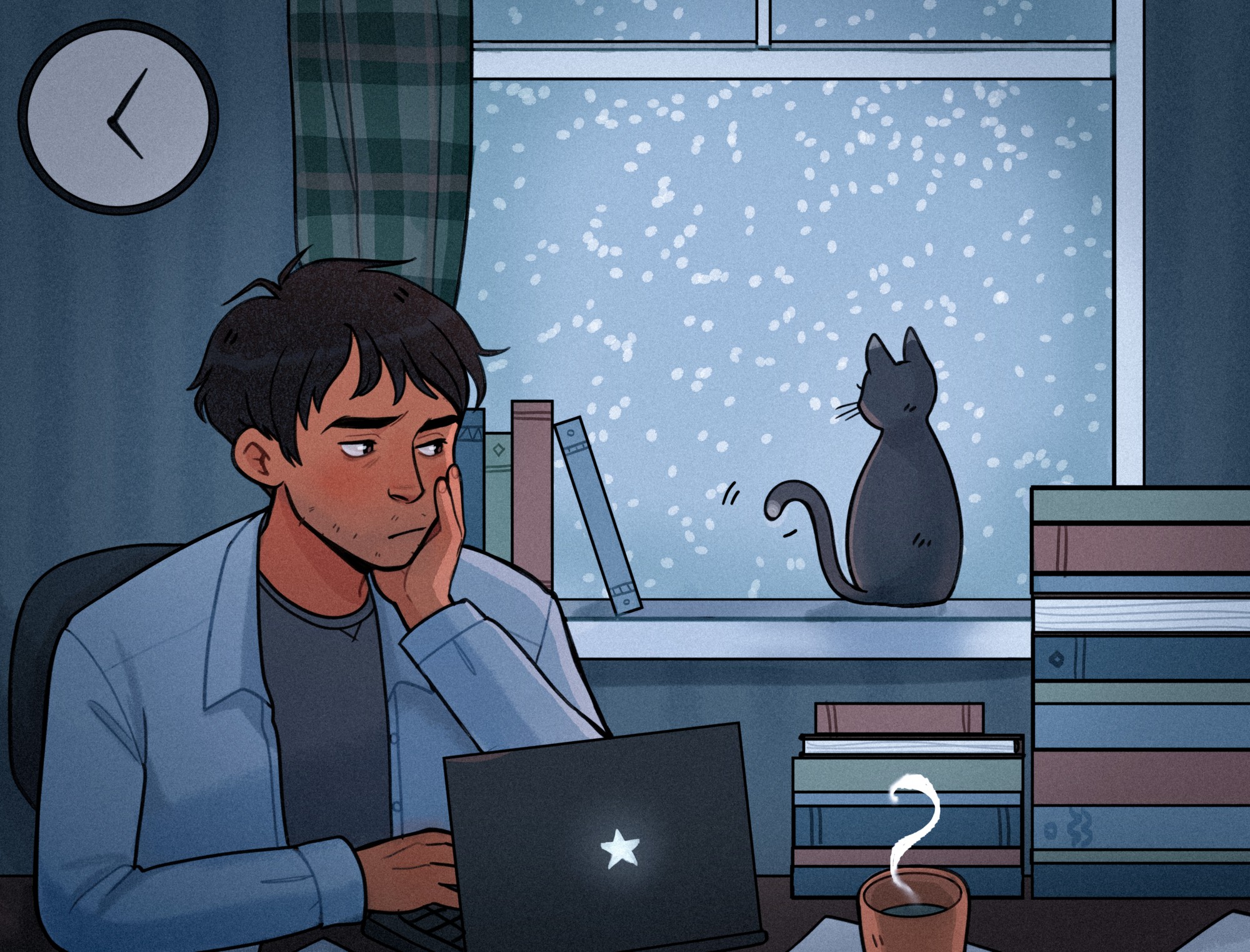 (Katelyn Dang/Daily Bruin)
Winter is coming, Bruins – and not in the way we probably wanted it to.
The Office of the Executive Vice Chancellor and Provost announced in an Oct. 26 email to the UCLA community that UCLA will be exclusively offering remote instruction winter quarter, with the exception of in-person and hybrid classes necessary to train students for essential workforce positions.
For many students, this announcement didn't come as a surprise, especially with COVID-19 cases in the United States continuing to rise. But just because the news may not have shocked many students doesn't mean students were ready for it.
Ever since the pandemic forced a large portion of academic instruction online, students' social lives have been put through the wringer.
A student resource provided by the University of Michigan Department of Psychiatry states that the heightened loneliness during the pandemic is a significant issue for college students. The quarantine and social distancing lifestyles remove students' social support systems and extracurricular activities, which causes students to feel disconnected from their community.
"In normal times, when things are stressful, having a social outlet can reduce your negative emotions or stress," said Omar Lizardo, a professor of sociology at UCLA. "Remote connections like social media and texting are fine, but (they) can never replace actual, immediate interaction in the real world."
Tiffany Do, a fourth-year sociology student and Southeast Asian Campus Learning Education and Retention peer counselor, said she has adopted various coping mechanisms for these heightened feelings of loneliness and stress throughout quarantine and remote learning, such as journaling, exercising and watching Korean dramas. This fall quarter, she said she also began seeking out mental health resources through Counseling and Psychological Services, such as group counseling.
But the upcoming winter quarter, notorious for being the most stressful quarter of the school year, now being remote brings a nuanced set of complications with regard to mental health.
"With the end of this quarter comes the holiday season, cuffing season and colder weather, so a lot of people may experience more loneliness," Do said. "Not being able to go outside or invite people into your spaces … might be aggravated by (COVID-19), which could make winter quarter harder for students to handle."
An article from Verywell Mind predicts that these shorter, darker winter days ahead may put additional strain on our mental health. The article says that this mental strain is only made worse by the COVID-19 pandemic, which can result in social isolation.
Any sort of social isolation or restriction may have impacts on students' mental health, given the already present stress of winter quarter classes, Lizardo said. For students physically away from their families, such as international students in Westwood, these seasonal changes during the holiday season could hit hard.
These hardships have forced students such as Do and fourth-year mathematics and philosophy student Gavino Marquez to create and accept a new academic norm amid the COVID-19 pandemic. For some students, the new normal may be difficulties in focusing on school, whereas for others, it may actually be increased motivation levels in academics, Do said.
Do said she's had some experience with the former and predicts this will continue for her into winter quarter. She attributes this to the loneliness of the pandemic and its hindering of her ability to interact with people, which she said she believes poses serious effects on her motivation level for school.
On the other hand, Marquez said online classes have largely been a success in offering him increased levels of freedom in scheduling.
"(Remote learning) allowed me to work a lot on my side gig in real estate," Marquez said. "A lot of my lectures are recorded so that has given me a lot of freedom to do my schoolwork at times that are best for me."
Now that most classes and extracurriculars have been moved online, some students are seeing unprecedented amounts of free time. However, all this free time can also come with a lot of uncertainty and stress about the future.
"As a SEA CLEAR peer counselor, I anticipate that there might be more stress on students' futures, summer plans and internships, especially in winter quarter because that's when students have to deal with that," Do said.
So, we may not be able to stop winter from coming, but that doesn't mean Bruins can't take action in preparing for the long quarter ahead.