Opinion: Councilman Koretz must listen to constituents or risk losing his office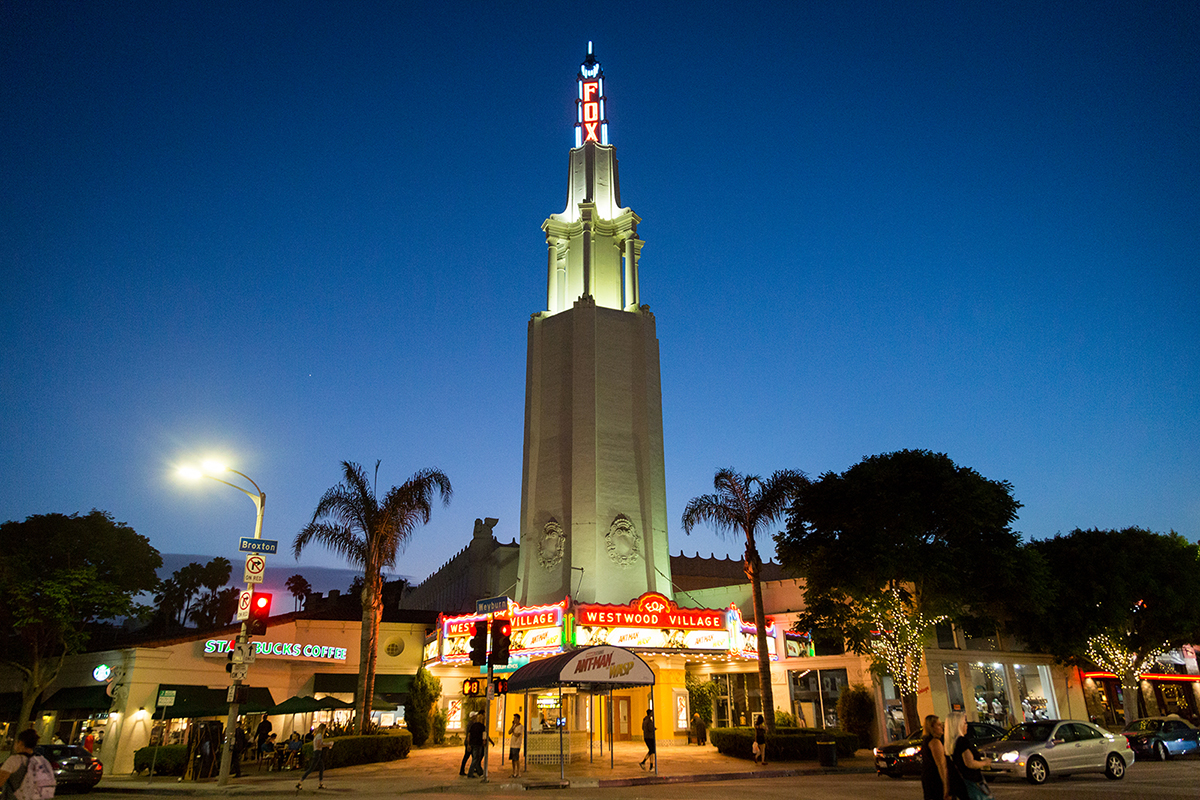 Members of the Westwood community clearly voiced their concerns.
Unfortunately, their councilman isn't interested in listening.
The Westwood Village Specific Plan regulates development, determines the types of businesses that can operate in the Village and delegates a specific number of parking spots based on the size of these businesses.
An August survey conducted by the Westwood Village Improvement Association in coordination with Council District 5 found that 73 percent of the 2,519 respondents were against the Plan's restrictions on how many kinds of fast and fast-casual dining options are allowed in the Westwood Village. In addition, 90 percent of respondents disagreed with the plan's cap on how many fine dining and fast-food restaurants can open on each street.
The opinions of respondents, two-thirds of which live in the Westwood zip code, are unmistakable – yet Councilman Paul Koretz halted discussion of amending the Westwood Specific Plan at the October North Westwood Neighborhood Council meeting, stopping amendments that would have helped fill vacant storefronts.
Koretz's refusal to change an antiquated policy despite public opinion speaks to how out of touch he is with the electorate and reflects a larger pattern of inaction by the councilman's office. If he's truly serious about serving his constituents, Koretz must stop trying to placate his constituents with meaningless discussions and actually heed their advice.
Otherwise, voters should send him packing in 2022.
The Specific Plan isn't helping businesses. Even before the COVID-19 pandemic disrupted life in Westwood, commercial vacancies weren't unusual. About 20% of the commercial buildings stood vacant in March – and that number has only gone up as a result of the pandemic.
Andrew Thomas, executive director of the Westwood Village Improvement Association, pointed out that restricting the types of businesses might've made sense back in the 1980s when the Specific Plan first passed and there weren't as many options available to people. But in 2020, the plan severely restricts the community's economic development.
"The reality is that Santa Monica has come on board since then," Thomas said. "Sawtelle has a really vibrant area. Hollywood is back in a big way. There's so much competition now."
On top of increased options, Uber and Lyft give people greater mobility when choosing where they want to spend their time. Westwood isn't the only game in town anymore, and the city's policies need to reflect that.
Unfortunately, Koretz still refuses to act in the best interest of Westwood businesses. This should come as little surprise to his constituents, who have observed a worrying pattern of neglect from their councilman.
During the summer protests following the death of George Floyd, Koretz, who received election contributions from the local police union, refused to definitively call out the Los Angeles Police Department for detaining protestors at Jackie Robinson stadium. He even criticized the Black Lives Matter movement for calling on local officials to cut police funding.
Nina Long, a board member on the NWWNC and the chief of staff for the Undergraduate Students Association Council's External Vice President's office, said she thinks Koretz supports the Specific Plan because he is hesitant to make any changes to the established order – an order that serves rich, white homeowners, according to Long.
"I think he is happy with the status quo," said Long, a fourth-year Asian American studies and public affairs student. "Those who support him are happy with the status quo, and he is fundamentally uninterested in the service of his constituents."
Long also pointed to Koretz's opposition to submitting a grant proposal for over $31 million that would've helped add more sidewalk space and bike lanes to a long stretch of Melrose Avenue. Koretz cited public safety as his main reason for voting in opposition.
For his part, Koretz maintains that he is trying to reform the Specific Plan without throwing the whole thing away. An email statement from Koretz's office cites a motion the councilman made to revise the plan over a year ago as evidence of his support for reform.
In the statement, Alison Simard, Koretz's director of communications, explained that the councilman supports reforming the Specific Plan but opposes a full repeal. She cited the councilman's fear of changing the character of the community if a full repeal of the policy were enacted.
But the WVIA survey proves that respondents want repeal, or partial repeal at least. Plus, it's the residents who give their communities character. If this constituency wants to change that character, Koretz needs to obey the will of the people.
Councilman Paul Koretz has served the Westwood community district since 2009. But if he keeps ignoring his constituents, especially when it comes to the Specific Plan, constituents should vote to keep him out of the LA City Controller's office in 2022.