LGBTQ+ students reflect on feelings of isolation at home, community in college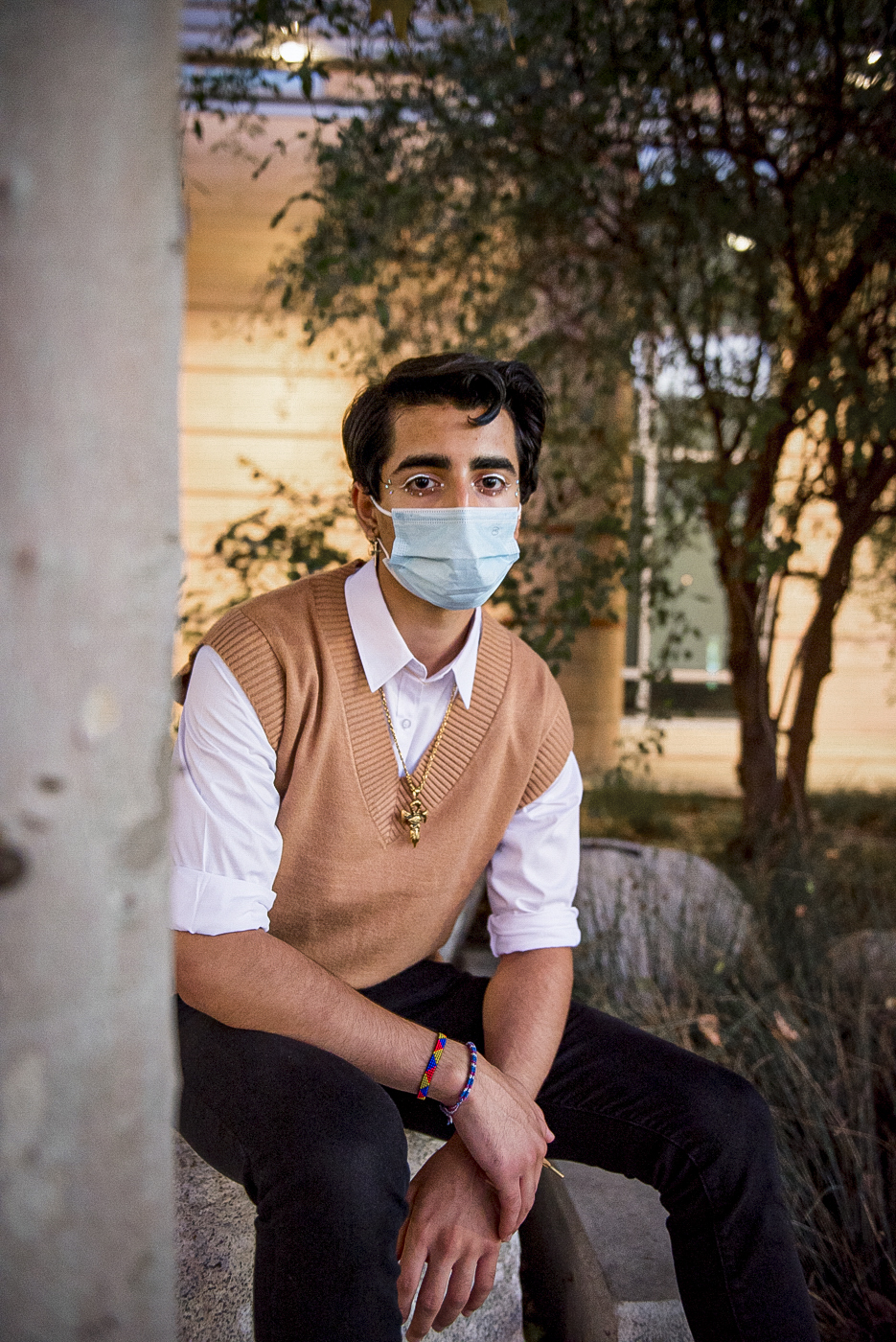 Living away from home has given George the chance to be himself. The UCLA student said he comes from a mostly unsupportive family and environment, which did not allow him to healthily explore his sexuality. (Kanishka Mehra/Photo editor)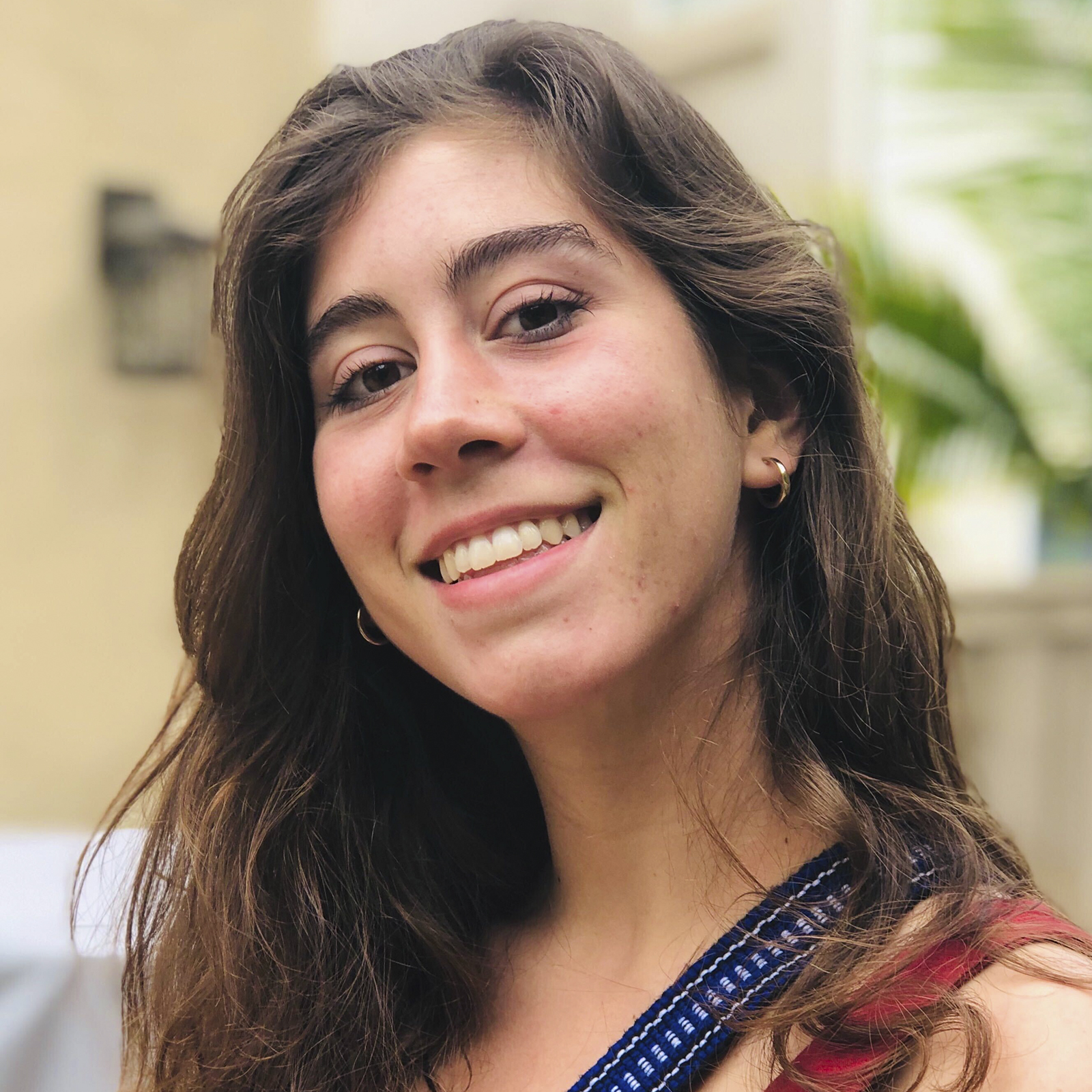 College gave George the freedom to be himself.
George, a queer student who asked to remain partially anonymous, said his family is homophobic. His mother suggested conversion therapy when he came out to her, he added.
George's hometown community, which he said is cold and not accepting of queer people, left him little room to explore his sexuality in a healthy way or form real friendships, he said. He turned to Grindr, a social networking app for LGBTQ+ people that he said can be sexually charged and dangerous, before he turned 18, George said.
His life improved when he moved away from his hometown in his first year at UCLA, George said.
"It was kind of that stereotypical sort of rose tinge where everything just became brighter," he said. "And I could just feel so much myself with everything that I did, with everything that I tried. It felt like I didn't have to try so hard to be happy."
For those who spent their summers in unsupportive homes, some LGBTQ+ students who have moved back to Westwood said they can now live without fear of outing themselves or scrutiny of their identities.
George said when he lived at home with his parents this summer, he changed his vocal tones and his clothes to avoid their scrutiny and distracted himself with school and friends online. When political conversations would start at home, George said he tried to defend things he believed in to his parents without outing himself to his stepfather, with whom he said he has a fraught relationship.
"I'm legally over the age that he can kick me out if he wants to," George said. "There's a lot of trying to argue about your own rights, trying to defend people without endangering yourself."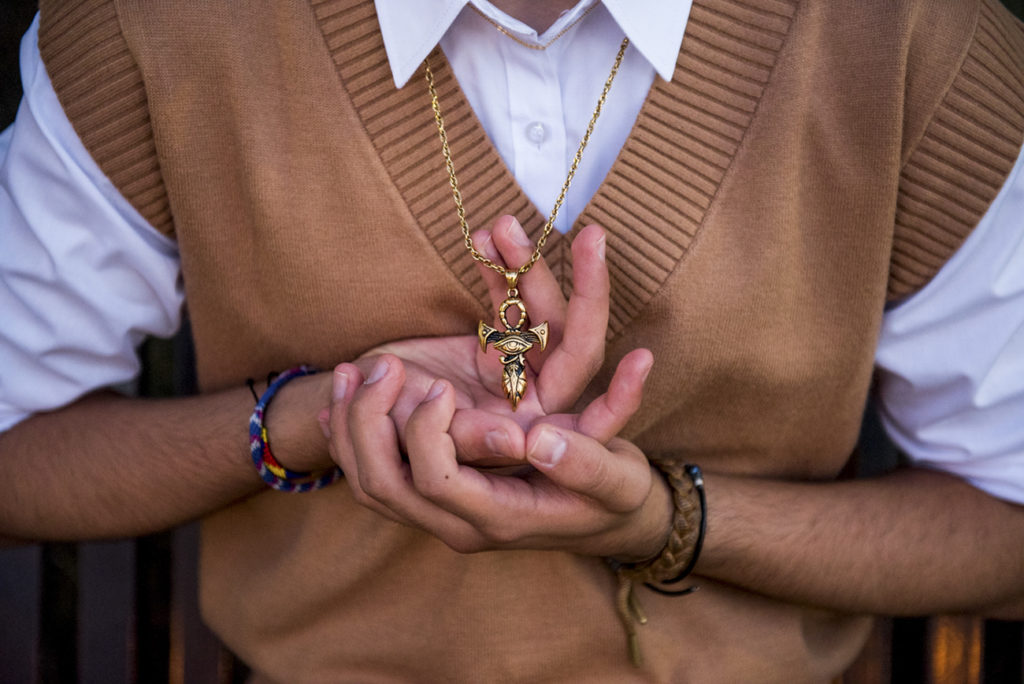 George now lives in an apartment in Westwood, where he said he is surrounded by other queer people who empathize with and support each other. Living in Westwood this year has given him a space to talk about his experiences, as well as queer issues and theory, with his three roommates, George said.
Nicole, another UCLA student, said she found her own freedom after moving back to Westwood this quarter.
Nicole, who asked to remain partially anonymous, said she is bisexual but is not out to her parents because they are homophobic.
Nicole said her parents' cultural background or a generational difference may explain their lack of acceptance of LGBTQ+ people, she added.
Nicole said she has spent past summers at home, keeping her relationship a secret. She said she had to be careful during her phone calls with her girlfriend, and watched from the sidelines – in her quiet suburb – during Pride Month celebrations.
"It feels like I'm being cut off from this very vibrant community that I'm a part of," Nicole said.
Bianca Wilson, a senior scholar of public policy at the Williams Institute at the UCLA School of Law, said she noticed that family rejection was a pathway to poverty for LGBTQ+ participants in a study she conducted about poverty in the LGBTQ+ community. Wilson said that other studies have shown there is a correlation between family rejection and poor mental health.
Nicole said she can be more open about her identity in Westwood, where she lives with her girlfriend and other queer students and allies. But she said she still has to be cautious about revealing her queer identity. Nicole and her girlfriend removed all traces of their relationship in their bedroom when Nicole's mother visited their apartment in October.
They moved a foldout couch into their bedroom and removed pride flags and postcards she had written to her girlfriend – all on the off chance Nicole's mother went into their room, Nicole said.
Nicole said what made her time at home most difficult was not her own experiences, but to hear that other LGBTQ+ students she had met at UCLA struggled with insecure living situations. As much as she wanted to help, she couldn't, she said.
Her summers spent at home were lonely and isolating, especially without her girlfriend, Nicole said. She said she could never relax.
"You're always watching your shoulder," she said. "I would always make sure to have my phone on me, or to make sure that it's locked by fingerprint and password."
Nicole said she felt lucky that she could talk to her sister, who knows about Nicole's sexuality, and distract herself with summer classes.
Still, she said she could not avoid some painful reminders. At one family gathering, another family member introduced their fiance, and Nicole said it struck her that she may not be able to ever do the same with her own partner.
Nicole said her bisexuality is not her entire identity, but added that not having to suppress it has given her a sense of security she did not have at home.
"(My queer identity is) tied up to my own personal identity, the way I socialize with other people and even my romantic life," she said. "So it's like I get to explore a lot more of my personality."
Students living in an unsupportive family or community should remember that prejudice comes out of fear and ignorance, George said.
"No matter how micro you feel your identity is, there is probably someone who at least can empathize with you," he said. "Or who will love you and appreciate you for who you are."
George came out to his grandmother, one of his family members he is close to, in his senior year of high school, he said.
He said he was worried about her reaction, but she was supportive and told him it would not affect their relationship at all. She said she just wanted him to be happy, George said.
"I thought it was the warmest, sweetest thing. Despite all her troubles and all the influences in her life, she could still come out as this amazing, progressive, always loving woman," he said. "Nothing really interferes with her love."
Living in the closet and being cut off from support can feel like the thick of winter, Nicole said. The only thing people in her situation can do is remember that it will come to an end, she added.
"When it's cold and it's windy, you're like, 'Who cares if spring comes? Right now, that doesn't help me,'" she said. "But little by little, the snow will melt, the wind will get warmer, and before you know it, spring will have arrived. … Your time will come."