The Quad: Exploring the restoration of Ballona Wetlands, the last landscape of its kind in LA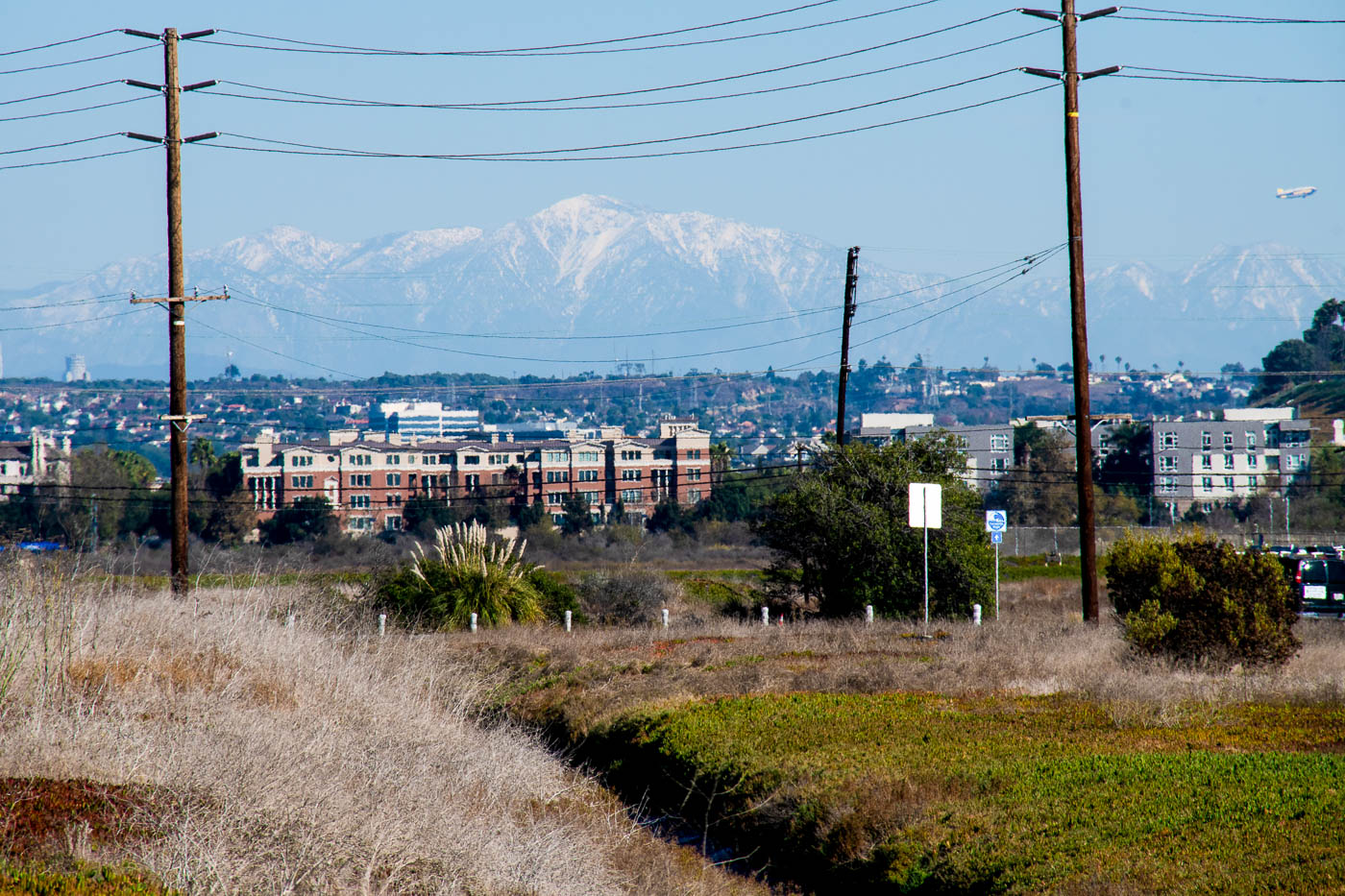 The Ballona Wetlands are the final survivors of a once-thriving Los Angeles wetland habitat. (Lauren Man/Assistant Photo editor)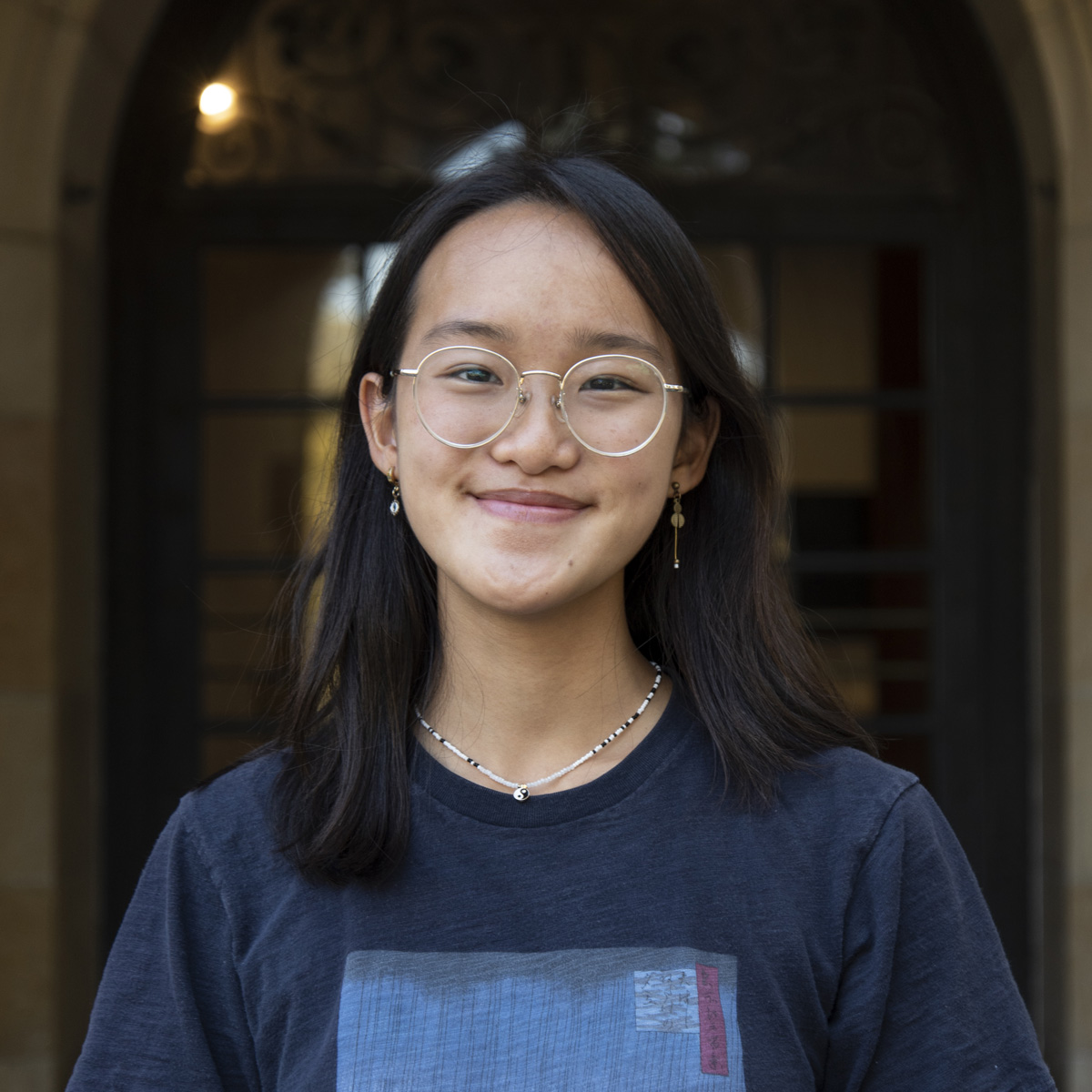 When I stepped into the Ballona Wetlands for the first time, I was surprised to see such a large, flat expanse of natural land in the city of freeways and urban sprawl.
What I would find out later was that the whole of Los Angeles used to be a lot more like this.
In pre-industrial times, much of the Los Angeles area was covered with healthy wetland habitat. As LA urbanized, however, 90% of wetland habitat was destroyed. This left the Ballona Wetlands, located south of Marina del Rey and east of Playa del Rey, as the only remaining piece of coastal wetland in LA – and a severely disturbed one at that.
Jon Christensen, an adjunct assistant professor at the Institute of the Environment and Sustainability at UCLA, said the wetland was dredged to create Marina Del Rey in 1962, and the dredge spoils were dumped on other parts of the wetland, destroying the original habitat.
Right now, the Ballona Wetlands is an ecological reserve closed to the public and can only be visited by volunteers and tour groups. It is also a sacred, historic site of a Gabrielino-Tongva village.
Although ecologically degraded, the wetlands still serve as an important place for hands-on education.
"I like to just get students outdoors, out into natural systems, because they're learning about natural systems in class," said Alison Lipman, who teaches a course on ecological restoration. "You can look at pictures of a wetland, but you're not really going to understand a wetland until you go physically to a wetland and experience it yourself."
Although Friends of the Ballona Wetlands, an environmental organization, has restored the Ballona freshwater marsh and 8 acres of sand dune habitat, most of the reserve is covered in invasive plants like mustard, iceplant and castor bean. Like many other invasive species, these are foreign species that were deliberately introduced to California for purposes such as stabilizing soil on railroad tracks.
As such, Sonia Aronson, a fourth-year environmental science student who researched restoration at Ballona, spoke on the importance of restoration projects for students.
"I think it's super powerful to go out there and feel like you're making a difference, even if you're just pulling out weeds out there in the 80-degree heat," Aronson said."You're working to make this place more habitable for the species that live there. It's also kind of restoring this very historic site that humans have not been so kind to in the past few years."
Aronson was a Daily Bruin staff member from 2017 to 2018.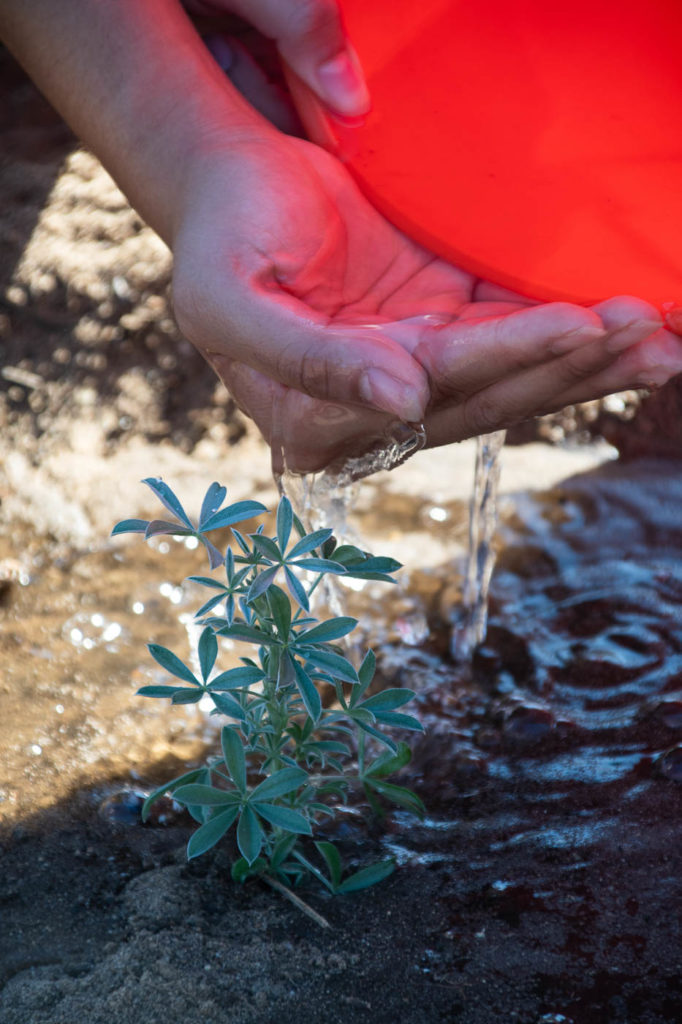 The California Department of Fish and Wildlife proposed a more aggressive restoration plan in December 2019 that would connect Ballona Creek with its adjacent floodplains, and also provide public access to the reserve with the creation of walking paths, bike paths and a parking structure. But Lipman, who is also an ecology and evolutionary biology lecturer, said restoration can get messy when it comes to recontouring a wetland.
"The thing is, to do any type of real restoration (at the wetlands), you would have to use bulldozers because you would have to get out all of the infill," Lipman said.
Friends of Ballona Wetlands said in a recorded webinar that it would take 100 volunteers working daily for three decades to remove the fill dumped on Ballona without machinery.
Thomas Gillespie, a professor in the geography department who co-authored the Biodiversity Atlas of LA, said he estimates that 80% of the nonnative vegetation can be restored to native plants by hand right now. This is because they are more inland and are not affected by the bulldozing, which will be done in the tidal areas.
However, even that part of the restoration process has been slowed down.
"The reason is, of course, there's been a lot of lawsuits," Gillespie said.
The plaintiffs in one of the most recent lawsuits allege that the "counterfeit restoration" is a cover to allow SoCalGas to fix and add new infrastructure to the aging gas storage facility underneath the wetlands. They argue that SoCalGas facilities, which were responsible for the worst gas leak in American history, could set the stage for an environmental disaster at the wetlands.
But Christensen, when asked about the accusation that the restoration was a coverup for SoCal Gas, said, from what he's gathered from conversations, these were unrelated.
In early September, SoCalGas announced in a statement that it will plug and abandon the gas identified as Vidor 5, eventually aiming to slowly remove other wells to "help accommodate a larger wetland restoration footprint."
Away from litigation, Lipman said the environmental groups that are against the restoration are worried about the disturbance to the native and endangered species that have adapted to this environment. More than 300 bird species have been observed at the Ballona Wetlands.
"So, they are picturing bulldozers tearing up into areas and destroying habitat that's there now," she added.
Yet, if the restoration doesn't move forward, the altered water flow of the wetlands will continue to enable the expansion of invasive, monocultural vegetation, which provides no ecological benefit to the native wildlife.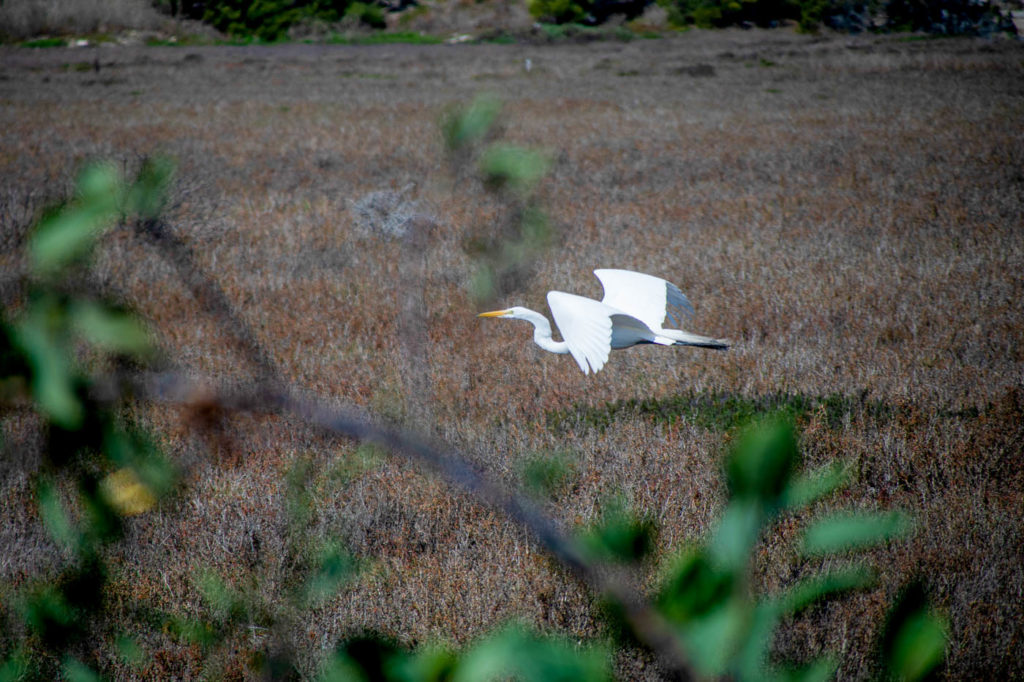 Unfortunately, irreversible damage has been done to the wetlands by the creation of Marina Del Rey, so the goal of returning to a historical baseline is essentially unachievable, Christensen said.
The historical baseline debate may be considered the crux of the restoration clash.
Lipman said some scientists believed that removing the concrete around Ballona Creek and letting its water flow into the wetlands would return the creek to a more natural state. Other scientists say that, historically, seawater would only flow into the wetland during the rainy season, and are concerned that putting any water permanently into Ballona would instead create an entirely new ecosystem, Lipman said. She added that Ballona Creek water is also highly polluted and letting that water into the wetlands could harm it.
This sparks the question: If you're creating a new ecosystem, can you really call it a restoration?
"But I've heard people who were proposing the restoration say … we can't create a perfect restoration because we can't close Ballona with the marina's there, but what we can do is remove concrete, reintroduce native vegetation and try to recreate some natural newness in the system," Lipman said.
At the same time, Christensen said it is valuable to look at historical knowledge, like records from farmers, hunters and cartographers, to complement contemporary science.
"You can use all of that to create an ecosystem that has some or many of the functions and features of the historical landscape," Christensen said.
Scientists have looked toward the 2012 Malibu Lagoon restoration, which also involved bulldozers, as a model system.
The restoration fixed the flow of water and oxygenation in the lagoon, improving water quality. Biodiversity also increased at Malibu, with rare birds such as western snowy plovers nesting there for the first time in almost 70 years. This provides a glimpse of what post-restoration Ballona might look like.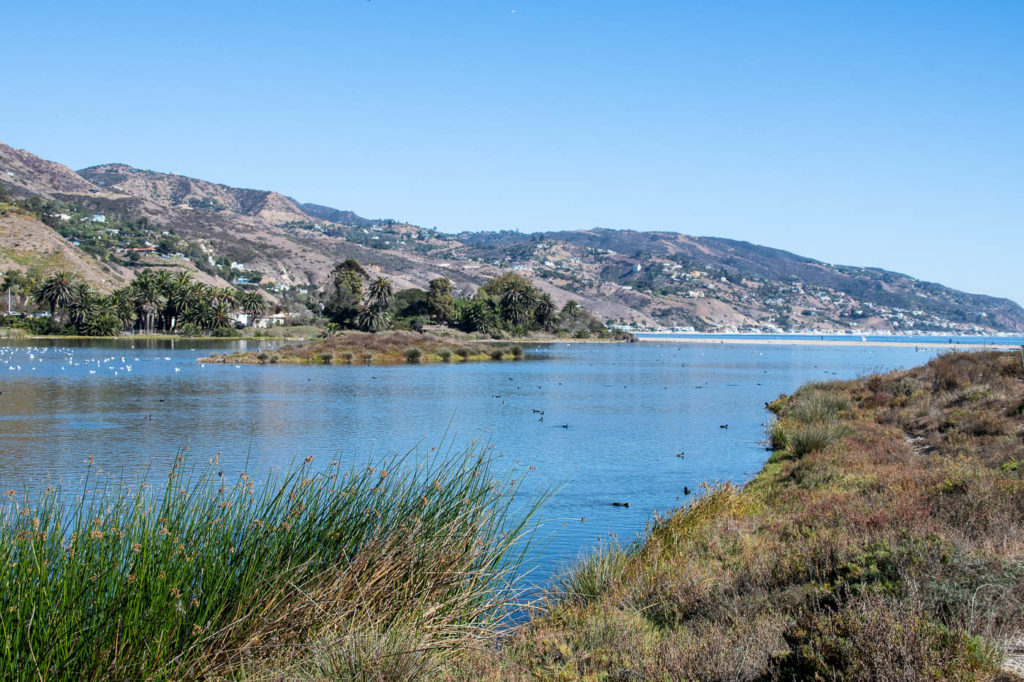 It's true: The average person may view this as a squabble between niche scientists. But the fate of the Ballona Wetlands may affect many Angelenos.
Christensen said the restored wetlands have the potential to provide access to natural space to millions of people, particularly disadvantaged communities that do not have ready access to nature nearby.
He mentioned the visitor shed, which denotes the area around where people can easily travel from, usually 13 miles. The sheds vary in size according to modes of transportation, and the largest of them, the drive-shed, includes more than a million households.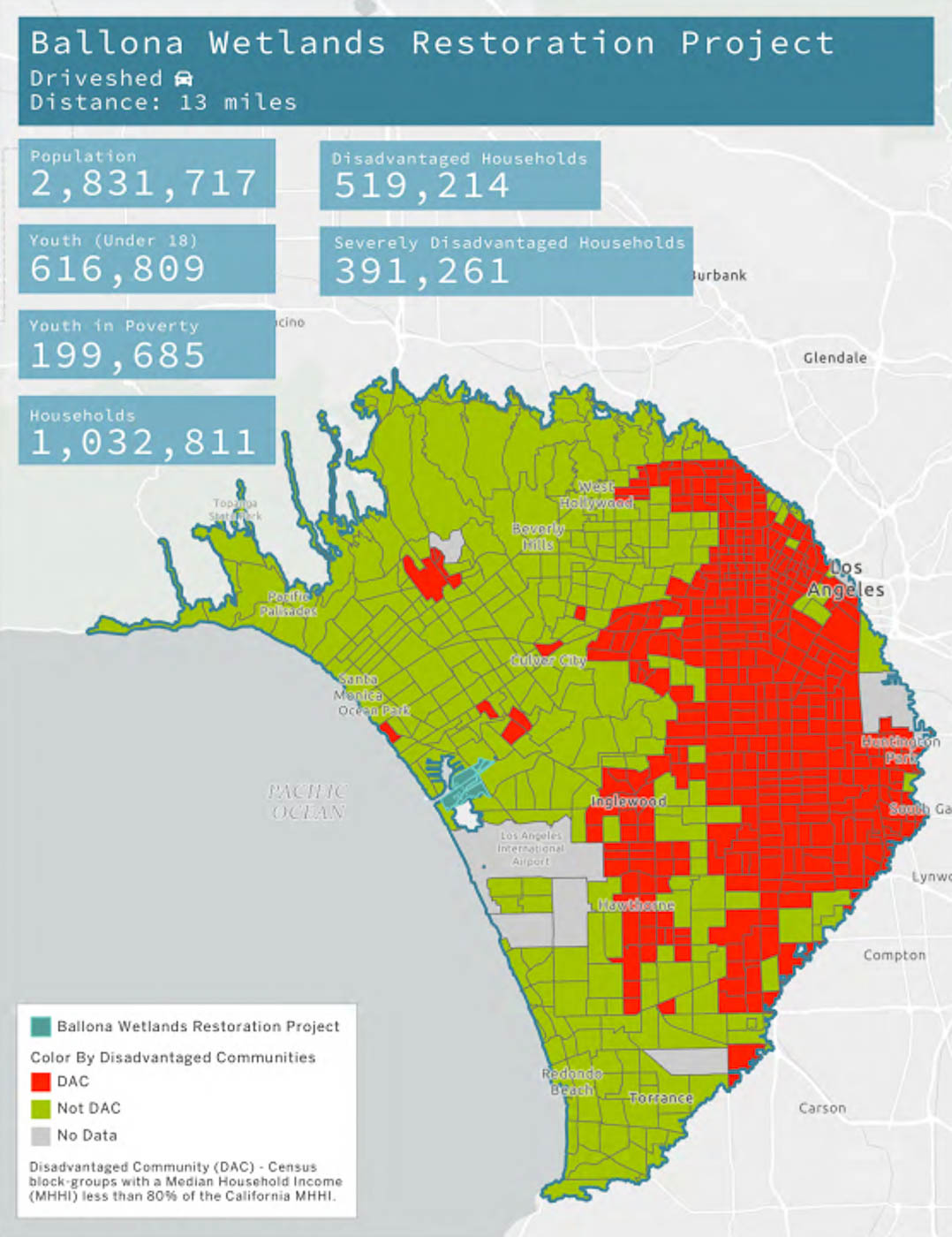 (Courtesy of Jon Christensen, UCLA Institute of the Environment and Sustainability, and GreenInfo Network.)
This native habitat doesn't merely provide the beauty of nature to those sick of concrete and cut grass, either.
Lipman said wetlands can improve water quality, as microorganisms and plants filter out pollutants. The wetlands can also play a key role in mitigating the effects of climate change. According to a recorded webinar from Friends of Ballona Wetlands, wetlands sequester more carbon than all upland forests combined, and can also help Los Angeles adapt to sea-level rise.
However, many of these ecosystem services often fail in disturbed wetlands like Ballona, Lipman said.
"Ballona is kind of a perfect microcosm of debates about nature on a planetary scale," Christensen said. "(There are) two opposite ways of thinking about the human relationship with nature. One is … we've meddled enough, and we should leave it well enough alone. And the other viewpoint is that we are the dominant force on Earth, and we should use our knowledge and our skills and methods to restore nature."
Man is currently a senior staffer in the photo department. She previously served as the assistant photo editor on the news beat. She is also a fourth-year marine biology major with a minor in environmental systems and society.
Man is currently a senior staffer in the photo department. She previously served as the assistant photo editor on the news beat. She is also a fourth-year marine biology major with a minor in environmental systems and society.