Student Hans Bodvarsson remembered for energetic spirit, positive outlook on life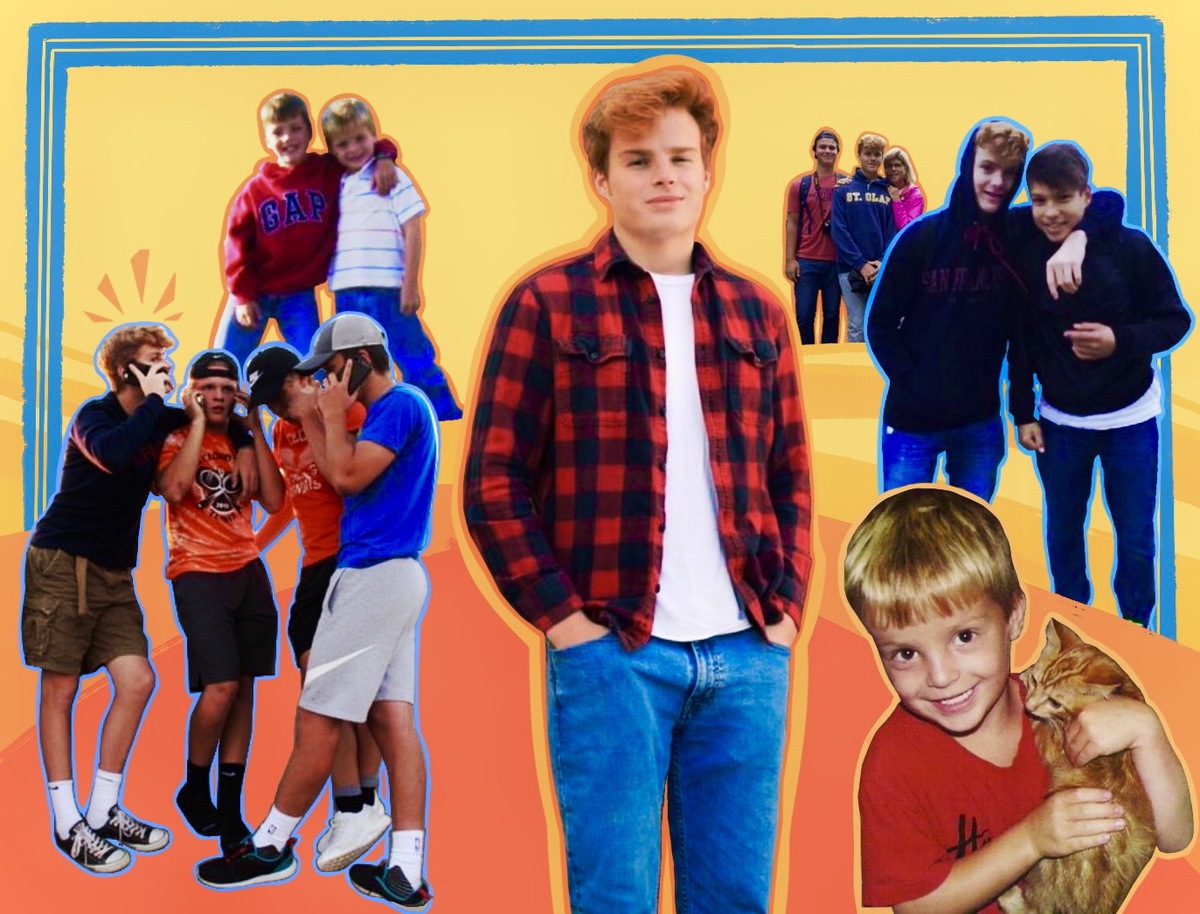 Hans Bodvarsson, a first-year cognitive science student, died Oct. 24 in Westwood. Friends and family remember him for his love for life and friends.
(Photos courtesy of Mason Thompson, the Bodvarsson family and Brian Blockmon; photo illustration by Maddie Rausa/Daily Bruin)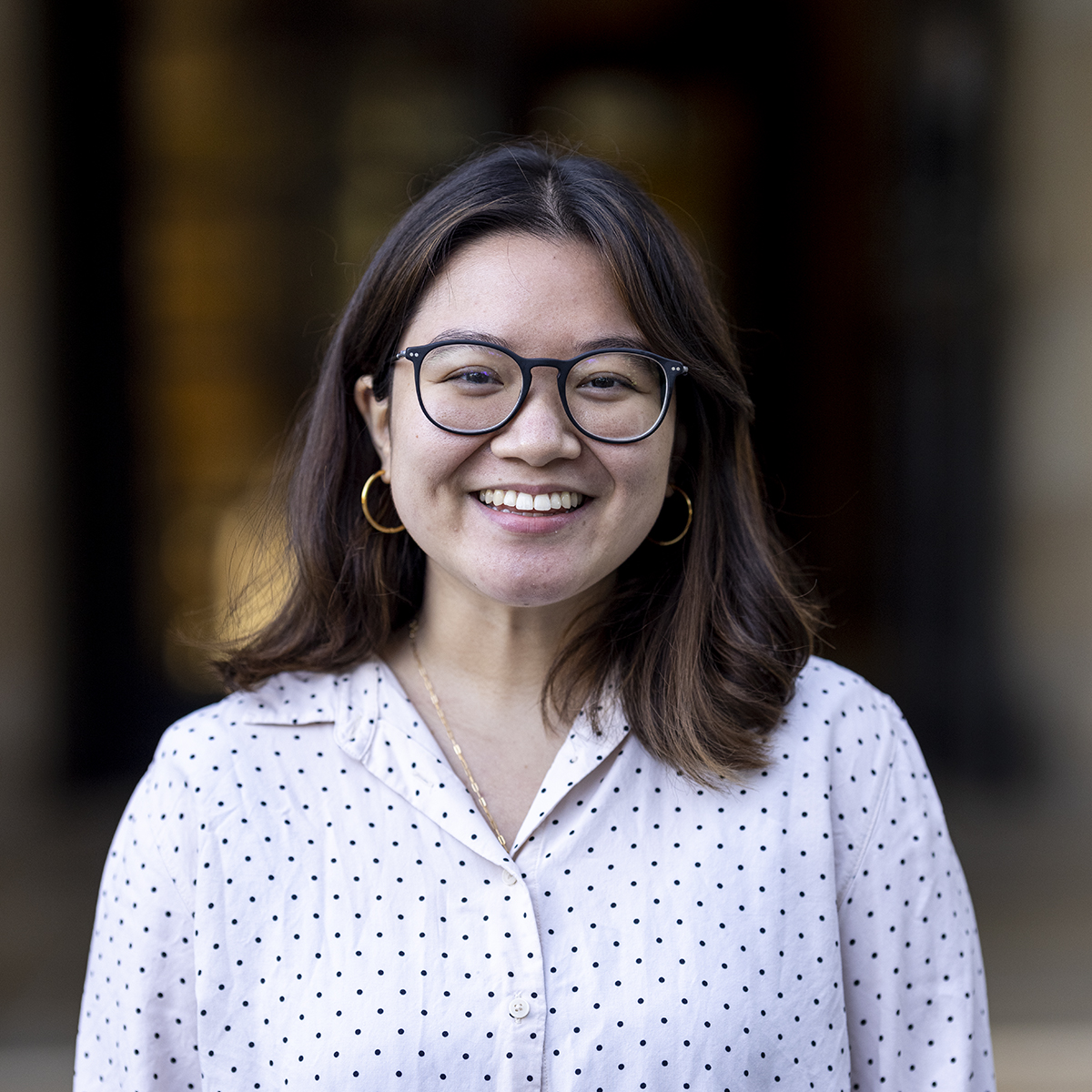 Hans Bodvarsson lit up every room he stepped in.
Hans, a first-year cognitive science student, died in Westwood on Oct. 24. Hans is remembered by his family and friends for his love for friends and life.
Gunnar Bodvarsson, Hans' brother and a student at St. Olaf College in Minnesota, said everywhere Hans went he made friends. Hans had friends in St. Cloud, Minnesota, his hometown; in Folsom, California, where he lived for two years; and in Westwood.
"He was always super positive, intelligent, fun to talk to, easy to talk to," said Hayden Cohen, a friend and a student at UC Santa Cruz. "There was no reason to not be friends with Hans."
When Hans visited Minnesota from Folsom, everyone was ecstatic to see him, said Mason Thompson, a childhood friend. People were excited at just bringing him around town, Thompson said.
Friends and family of Hans added he had a great sense of humor.
"He always made one witty comment or clever thing that made you laugh," said Montgomery Truitt, a childhood friend and a student at Duke University.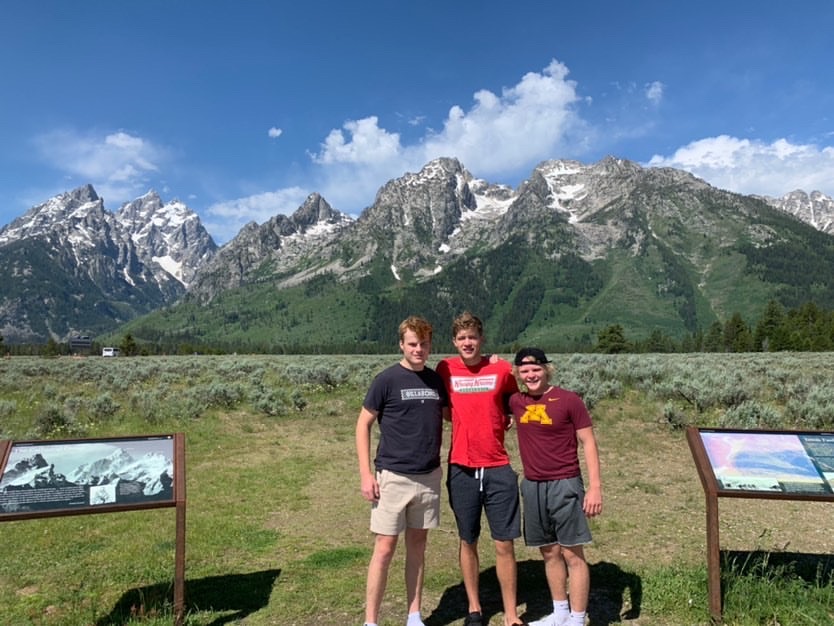 Brian Blockmon, a friend and a student at San Jose State University, said he and Hans would often exchange jokes about each other's home states. Blockmon would joke about how people in Minnesota milked cows in the first grade and Hans would tease him with California stereotype surfer jokes, Blockmon said.
He was goofy, said Natalie Kuntz, a student at Minnesota State University Mankato, who watched Hans grow up over the years.
Kuntz said she once chased Hans around to get him to eat Taco Bell – which he refused to eat because it had cheese. Cheese and butter were two foods Hans did not like, Gunnar said.
Hans was also someone you could rely on for support, his friends said.
Truitt said he talked to Hans about his purpose in life and stress he had in his academic and personal lives.
"I felt like he would just try to make us make sense of it and know ourselves better," he said.
Dhilan Chettri, a friend and a first-year political science student, said Hans would always take him out to go eat food whenever he was hungry and made sure to include him in conversations when he was on his phone by himself with his AirPods on – even if Chettri was tired.
Hans was one of the people who helped Chettri transition from living in Dallas to Los Angeles, Chettri said. Chettri, who experienced a culture shock coming to LA, said he bonded with Hans about the cultural differences between California and their home states.
Mike Shehadi, a friend and student at Lake Tahoe Community College, said Hans would often help him with his schoolwork, which Shehadi said he struggled with. If Shehadi had a question about homework, Shehadi said he could rely on Hans for help. He added Hans would never brag about his academic achievements when helping him.
Gunnar said his brother was borderline genius. When Hans was 12, he gave a lengthy analysis about his favorite movie and made points that Gunnar didn't notice, despite watching the movie five times.
Hans gave Blockmon affirmation whenever he tried to experiment with his fashion choices in his freshman year of high school, Blockmon said.
"I really tried to be different with my clothing," Blockmon said. "I would put on some Vans with maybe neon laces. In the back of my mind I'd think I'm being cool and being different but I'd be like 'Bro, (do) you think people are going to think I'm weird,' (and he would say) 'Nah, bro, that's cool, bro … why are you worried about what people think?'"
Hans wasn't afraid of anything in life, Gunnar said.
"That allowed him to live a really rich and amazing life in just 18 years," he added.
Hans once hopped on a pogo stick, which he did not know how to use, late in the night, Shehadi said. That night solidified their bond, Shehadi added.
Blockmon said he and Hans once biked and hiked a 12-hour trail up Pilot Hill on a whim. They were dehydrated at times, but they managed to reach the top of the mountain and take pictures together, Blockmon said.
Hans' mother nicknamed him James Dean for his rebellious spirit, even buying him a poster to match. Gunnar said the poster had a quote he believed Hans lived by.
"(The quote was) 'Dream as if you'll live forever. Live as if you'll die today,'" Gunnar said.
Gunnar said his brother taught him how to live life to the fullest.
"He just lacked that fear or anxiety that stops a lot of people from actually acting," Gunnar said. "He was just all about action."
Aimi Smith, a friend and a student at Folsom Lake College, said he taught her how to not care about other people's opinions and to become the person she wanted to be.
Nowadays, a memory of Hans in California comes to mind, Gunnar said.
When Gunnar and Hans were in the drive-thru line at In-N-Out, Hans stared out the window. He had his Ray-Bans on and had a nonchalant look on his face, Gunnar said.
The sun was setting and light seeped through the window, he said. The album "good kid, m.A.A.d City" played in the background, he added.
"I just looked over at him and he was just sitting there, just sort of vibing," Gunnar said. "I was just like, 'Wow this is straight out of a movie.' Just us sitting here in this line, just listening to this. I've never really forgot about that moment."
Lau is currently the Outreach director. She was previously the 2020-2021 features and student life editor and a 2019-2020 News contributor for the campus politics beat.
Lau is currently the Outreach director. She was previously the 2020-2021 features and student life editor and a 2019-2020 News contributor for the campus politics beat.