CDC partners with UCLA program that collects data on COVID-19 in prisons, jails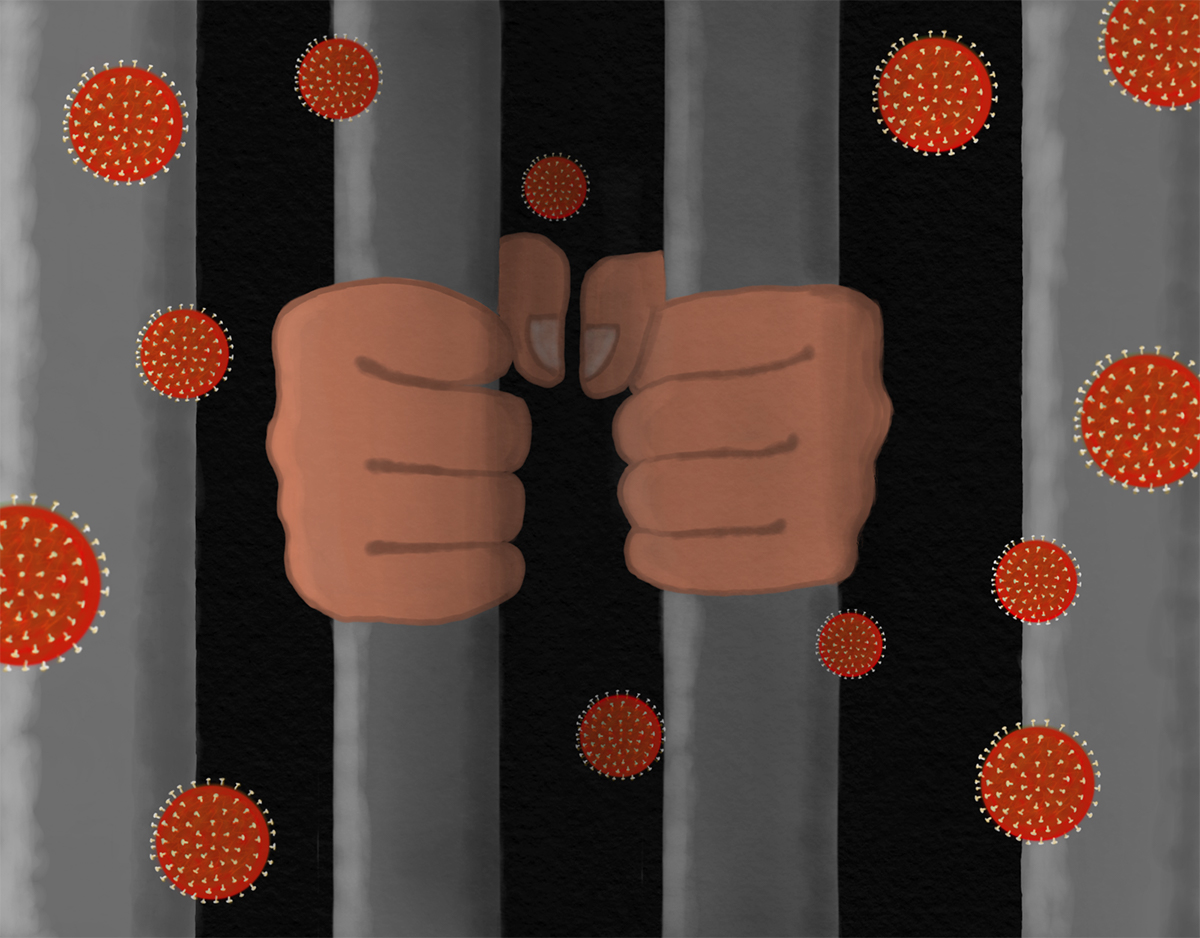 Shruti Iyer/ Daily Bruin Staff
A UCLA research project that started out as a spreadsheet will receive more than $400,000 to continue collecting COVID-19 data on the United States incarcerated population.
The UCLA Law COVID-19 Behind Bars Data Project, led by law professor Sharon Dolovich, signed a contract with the Centers for Disease Control and Prevention in October to serve as the primary data source for tracking COVID-19 in correctional and detention facilities. The project organizes data collected by volunteers in jails, prisons and detention centers as part of an effort to become a national resource for advocates for people incarcerated during the COVID-19 pandemic.
The data project began in March when Dolovich asked her research assistant Keegan Hawkins to create a spreadsheet organizing information on prison visit cancellations around the country. Dolovich had been emailed about these cancellations through a prisoners' rights advocacy listserv.
"One of my colleagues said, 'Hey, can anybody, create an online database like a spreadsheet where we can all post our demands letters and court filings?,'" Dolovich said.
[Related: School of Law launches project to track data on incarceration facilities, COVID-19]
The project's report, published in the Journal of the American Medical Association in July, found that incarcerated people were three times more likely to die from COVID-19 than the general population when adjusted for age and sex. Dolovich said this number was recalculated to be 4.48 in July.
"(The age- and sex-adjusted death rate) gives you an idea of how desperate it is inside," Dolovich said. "Prisons are too crowded, and unless you release enough people that the people inside can socially distance, you're not going to stop the catastrophic spread of (COVID-19)."
Since July, the team has grown to include data scientists, law students, undergraduate students and volunteers from high schools, colleges and law schools around the nation, Dolovich said. Data scientists on the project are now working to create a searchable database for Department of Corrections policy changes since the COVID-19 pandemic reached the United States, she added.
U.S. prisons have been overcrowded since long before the COVID-19 pandemic, Dolovich said. With prisons at or above capacity, social distancing is impossible and a strain is put on prisoner healthcare systems during the pandemic, she said.
Dolovich said it is difficult to advocate for inmates because the court systems tend to rule against the incarcerated population.
"The number one thing that is going to help people inside is to get people out," Dolovich said.
Vern Pierson, the district attorney in El Dorado County who represents the state of California in criminal proceedings, said in an emailed statement that he is concerned that a mass release of prison inmates would unsettle an inmate's victims.
Joanna Schwartz, a law professor who studies police misconduct, said in an emailed statement that since dealing with the COVID-19 pandemic is new, prison officials' decisions on testing or releasing inmates may be protected by qualified immunity. Qualified immunity protects government officials from lawsuits when there is no preexisting law that addresses the current situation.
[Related: The Quad: Understanding what qualified immunity is, why people are calling for reform]
"Because (COVID-19) has raised all sorts of novel challenges, the argument could be made that it was not clearly established through prior decisions that officers engaged in wrongdoing," Schwartz said.
Dolovich added that the number of COVID-19 cases reported by national facilities is likely undercounted. Administrators may be wary to test inmates because a high number of cases may force them to take action, she added.
"If the infection rates seem artificially low, ask them if they're testing," Dolovich said. "If not, ask why not, and demand that they start testing and taking action."