Protests emerge throughout Los Angeles County on Election Day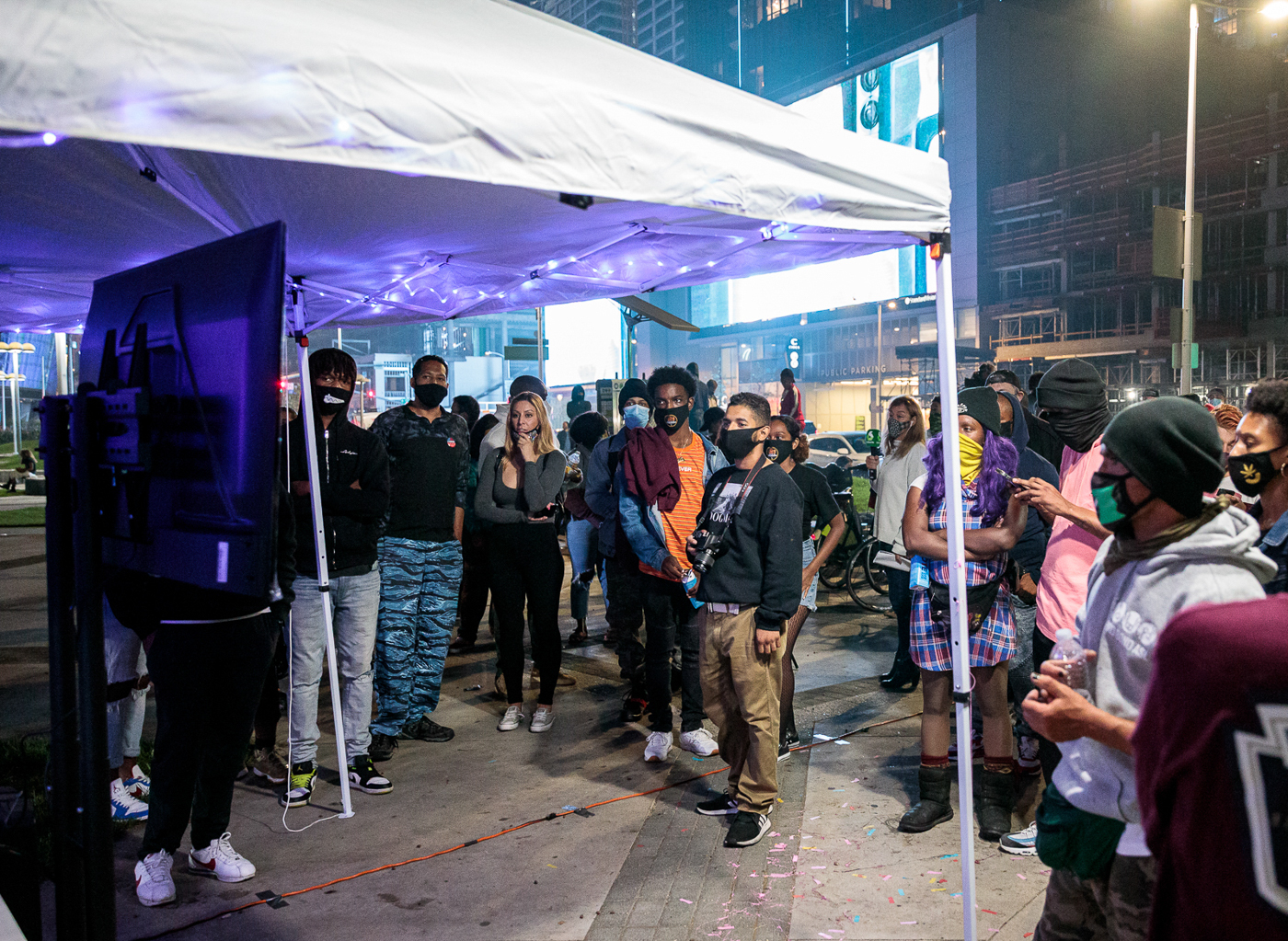 Protests broke out across Los Angeles on Election Day. (Tanmay Shankar/Daily Bruin senior staff)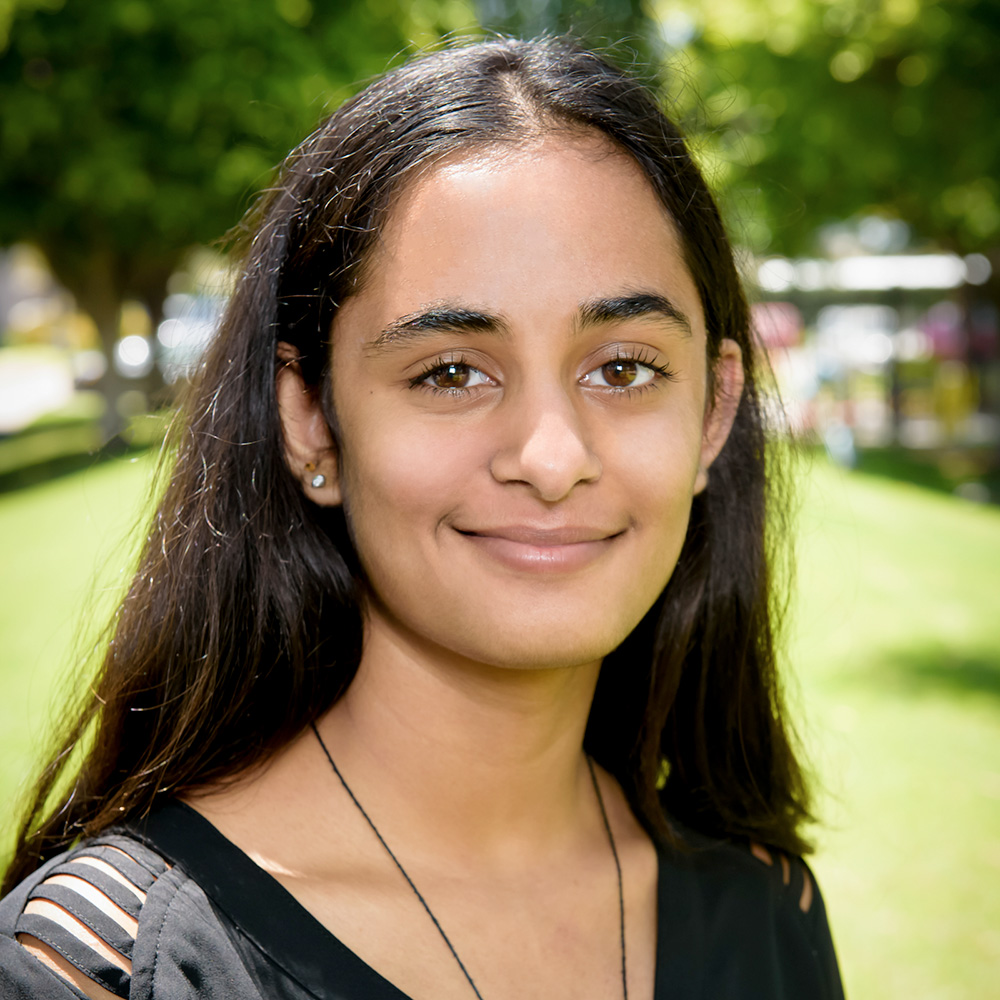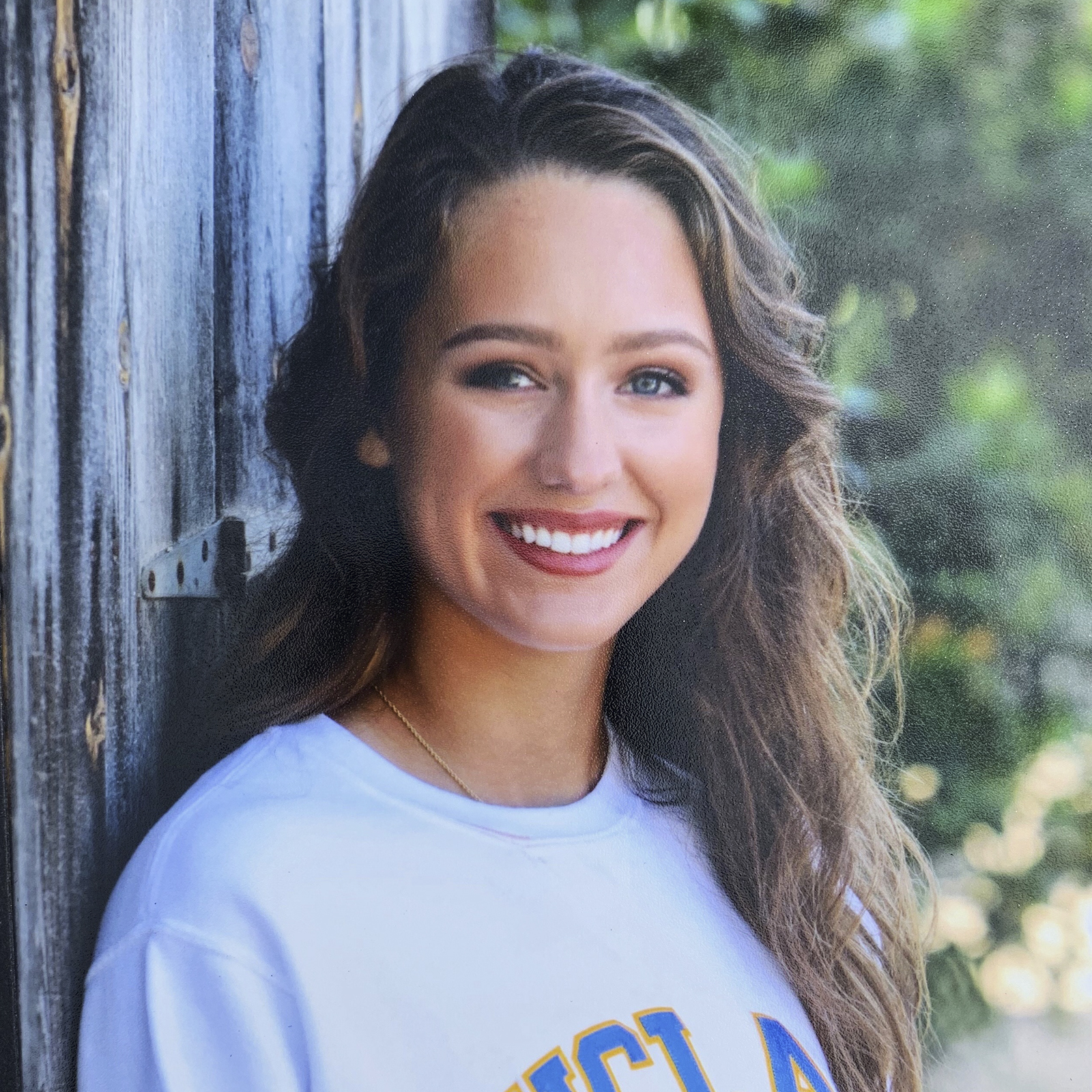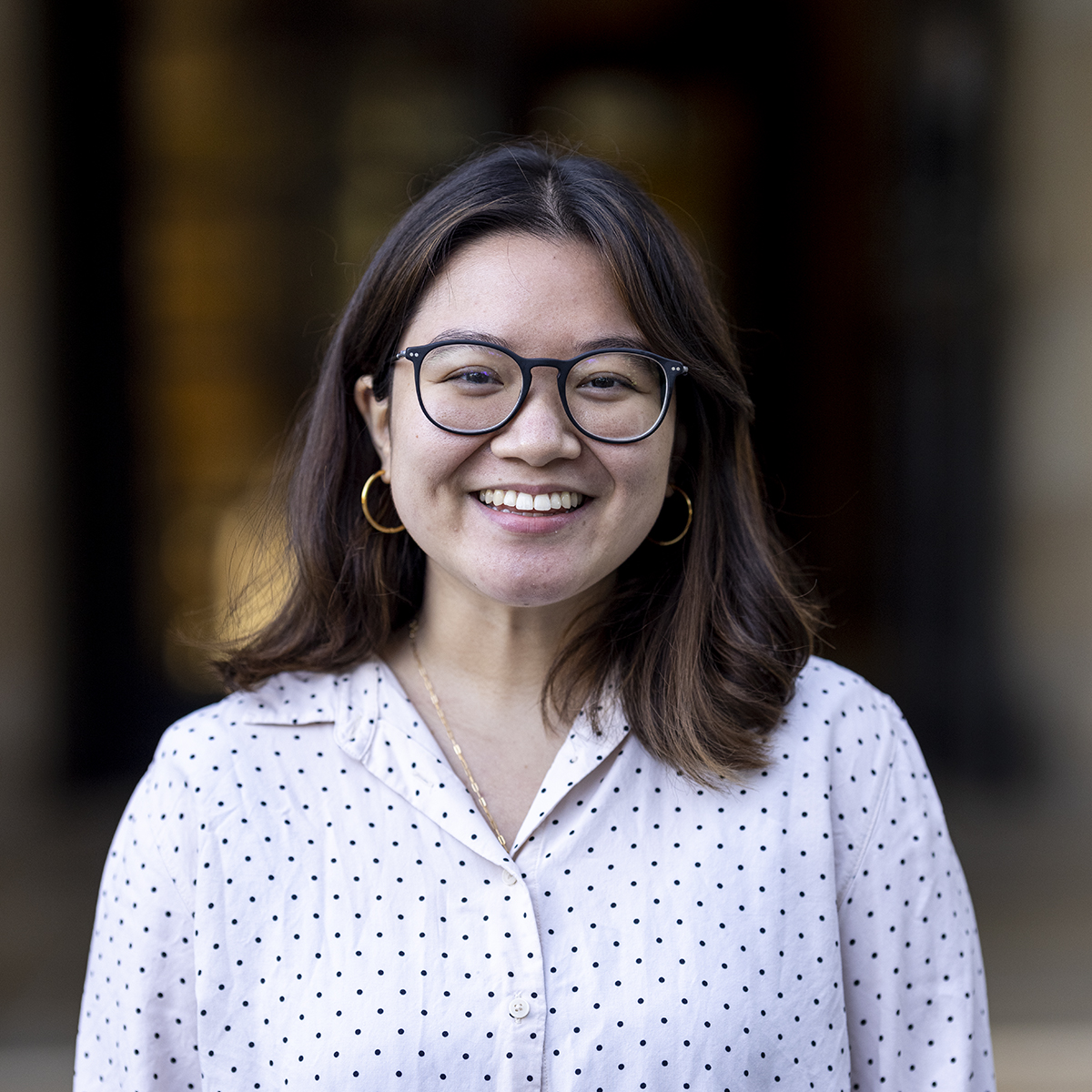 Multiple protests broke out across Los Angeles on Election Day, both for and against President Donald Trump.
Protests included a pro-Trump rally in Beverly Hills and an anti-Trump protest in Downtown LA.
Staples Center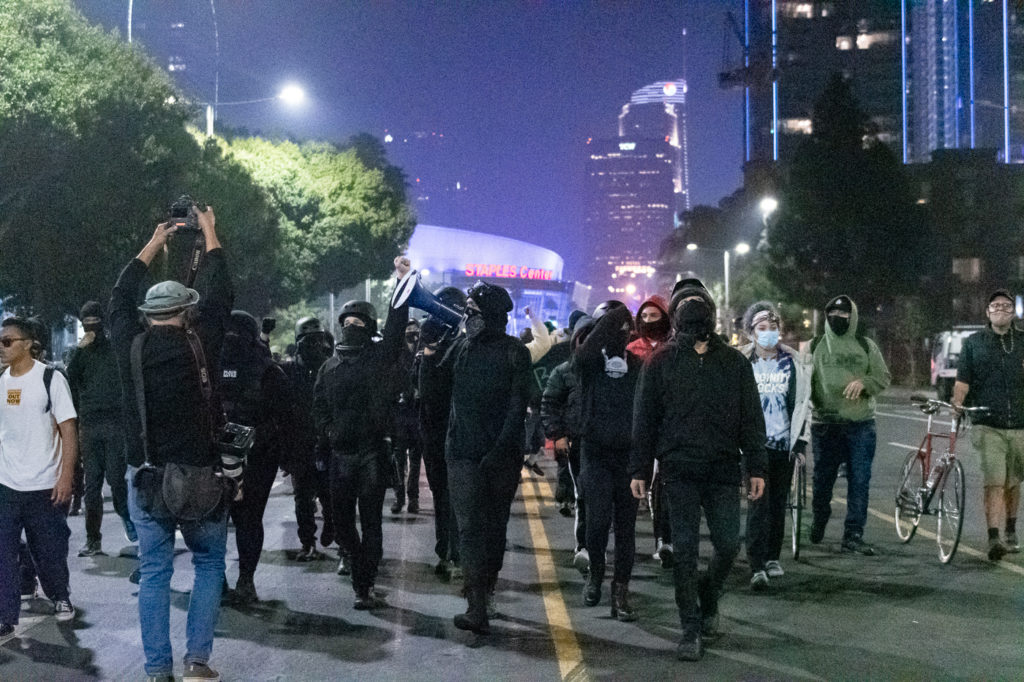 LAPD detained several dozens of protesters in Downtown LA on Tuesday evening after declaring a dispel order.
LAPD spokesperson Mike Lopez said LAPD detained between six and 10 people outside of the Staples Center. LA police later arrested around 40 people for blocking train tracks and failing to disperse, according to a tweet from LAPD.
A Black Lives Matter Los Angeles voting party assembled at the Staples Center from 7 a.m. to 8 p.m. The assembly was peaceful until a group from the Revolutionary Communist Party encouraged the assembled group to move toward another rally at Pershing Square at around 7 p.m.
An altercation broke out between the groups, which eventually subsided because of the arrival of around 20 LAPD officers at around 7:10 p.m., who detained around five unofficial medics dressed in dark clothing. Additional officers arrived with riot gear around 30 minutes later.
Daily Bruin reporters are currently throughout Los Angeles County, reporting from demonstrations that have begun as election results continue to roll in across the nation.

Follow along for more updates from our team on the ground. pic.twitter.com/k7RlM376Ym

— Daily Bruin (@dailybruin) November 4, 2020
The BLM group dispersed at 8 p.m., when a separate group began to protest against the police.
LAPD declared the gathering an unlawful assembly around 8:10 p.m. and issued a dispel order. Police started pushing protesters and ordering them to disperse at around 8:15 p.m.
Police cornered a group of around 50 protesters on West 18th Street between South Figueroa Street and Georgia Street at around 8:30 p.m. Some hopped fences to exit the street or discarded their black riot gear clothes in bushes and backpacks to escape.
Contributing reports by Tanmay Shankar and Alex Driscoll, Daily Bruin staff.
Beverly Hills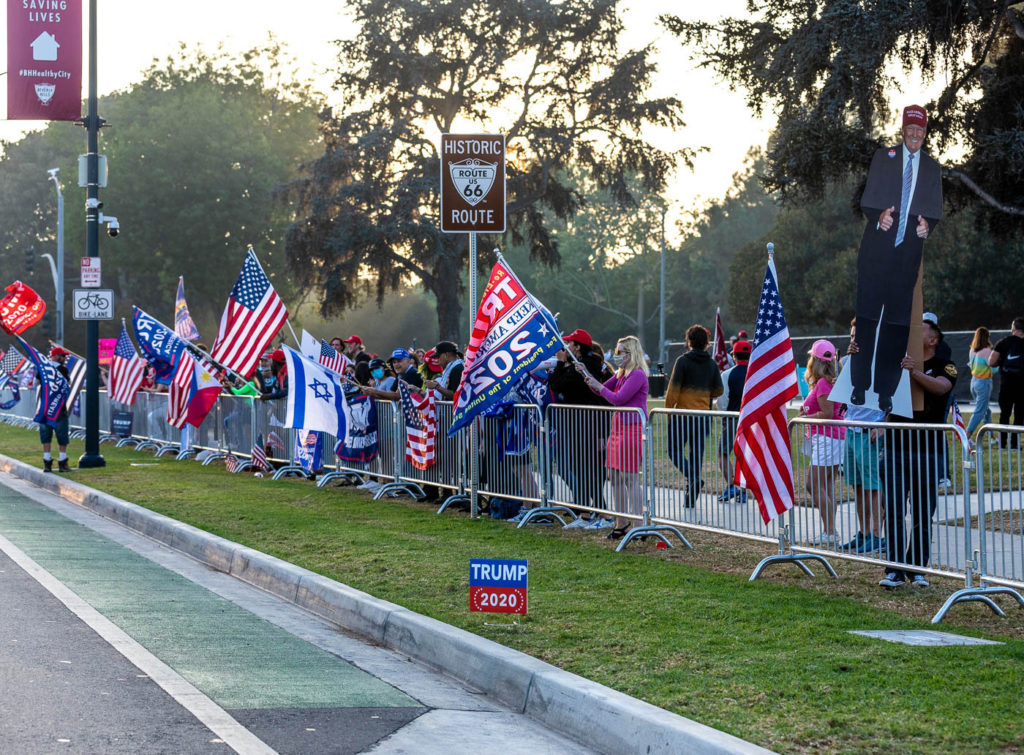 Hundreds of demonstrators gathered in Beverly Hills to support Trump's candidacy in the 2020 presidential election on the afternoon of Election Day.
Several attendees dressed in red and waved Trump flags at the Beverly Gardens Park rally. Dozens of cars honked in support of the demonstrators as they passed by. Cars with pro-Joe Biden signs passed the rally at some point, while the pro-Trump crowd booed the cars.
Several pro-Biden cars have also passed by, drawing boos from the crowd. Twice, Trump's supporters have walked onto the street, right into a car's open windows and argued with the passengers. An @LAPDHQ officer just ordered these demonstrators to walk back onto the sidewalk. pic.twitter.com/HknkbjICaK

— Justin Jung (@JUSTlNJUNG) November 4, 2020

Some said they rallied to show pride in their conservative beliefs.
Joshua Len said he attended the rally to show support for Trump and spread positivity and patriotism.
"Everything (Trump's) been fighting for, everything conservatives have been fighting for in general, has been very positive," Len said.
Amanda James, a third-year student at the University of Southern California who was at the rally, said she thinks being a conservative in California is difficult.
"I know so many people who are conservative, and they have to pretend," James said. "They're always afraid of their grades being affected and teachers perceiving them in a different way, which affects their grades."
Contributing reports by Justin Jung and Samantha Fredberg, Daily Bruin staff.
Pershing Square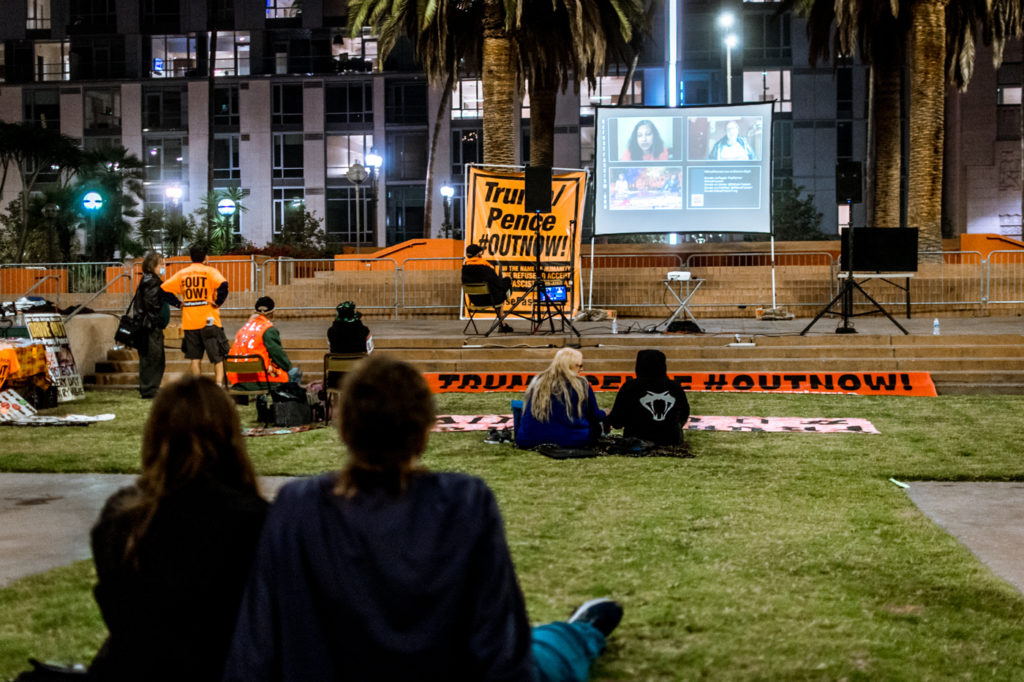 Anti-Trump demonstrators gathered Tuesday at Pershing Square in anticipation of the 2020 presidential election's results.
The Los Angeles chapter of Refuse Fascism, an organization founded by the Revolutionary Communist Party which aims to drive the Trump administration out of office through nonviolent protest, organized a gathering in preparation to protest if Trump declares victory Tuesday, said Chantelle Hershberger, an organizer for Refuse Fascism. Refuse Fascism plans to return to the square Wednesday, she added.
"If Trump wins through hook or crook, or if Biden wins and Trump refuses to step down, fascism is always illegitimate," Hershberger said. "We are preparing to take to the streets … and have people join us."
Jed Fuchs, a member of Refuse Fascism, said the chapter also organized to stand against fascism. The group has been at Pershing Square for the past month, Fuchs added.
"We're committed to nonviolent protest and very clear demands of a fascism-free America, and having Trump-Pence out now," Fuchs said.
Renee Schwartz, one of the attendees at the demonstration, said she will continue to fight for the values of Refuse Fascism even after Election Day.
Fuchs said there may be unrest regardless of who wins the presidential election.
"It's important to maintain a presence out here in the streets and say no matter what the results of this election that we continue to refuse fascism," Fuchs said.
Contributing reports by Tanmay Shankar, Alex Driscoll, Justin Jung and Kanishka Mehra Daily Bruin staff.