Los Angeles cities enact precautionary safety measures ahead of Election Day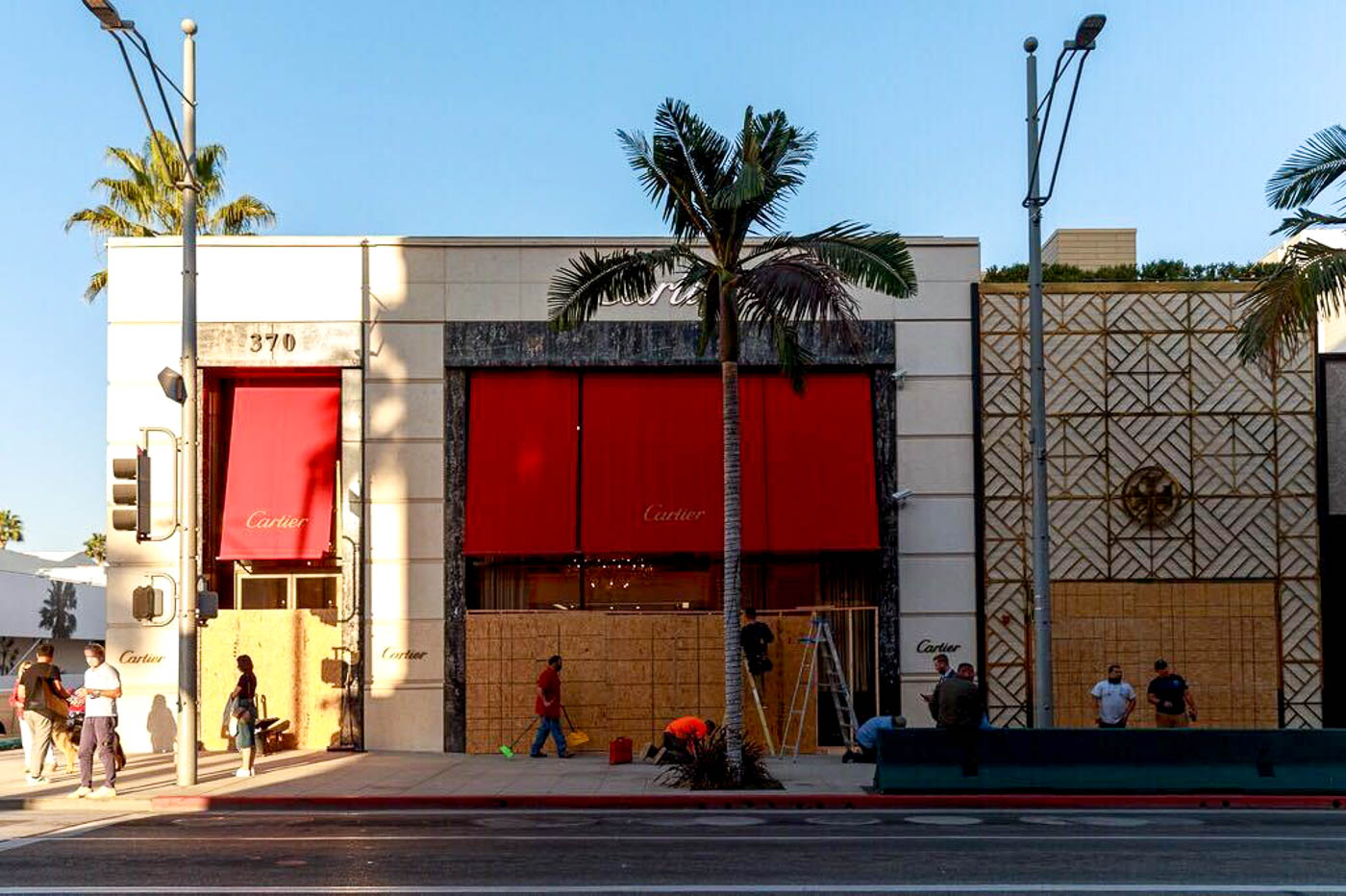 Beverly Hills boarded up storefronts this week in preparation of potential unrest following the election results. (Tanmay Shankar/Daily Bruin senior staff)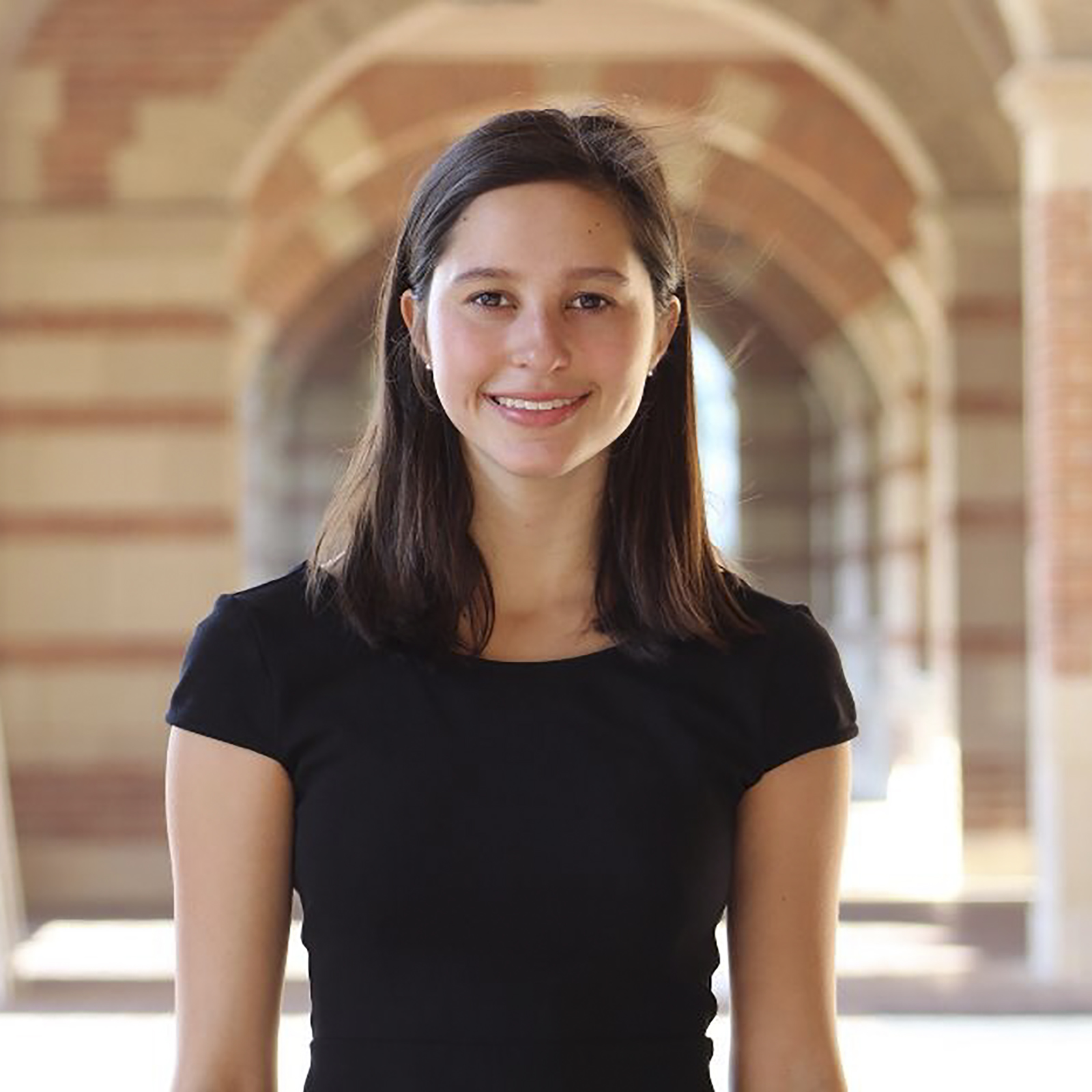 This post was updated Nov. 4 at 1:22 a.m.
The LAPD declared a citywide tactical alert Tuesday in preparation for potential unrest after Election Day.
The citywide alert was not made in response to a specific event, according to a tweet from the LAPD. A tactical alert is an announcement that the agency will redistribute on-duty officers to control a potential emergency.
Officials have also asked areas in Los Angeles, including Westwood and Beverly Hills, to close as a precautionary measure against potential political unrest on election day.
[Related Link: Protests erupt in Los Angeles in response to death of George Floyd]
"We have taken reasonable precautions to safeguard the lives and property of the communities we serve," said LAPD Captain Jonathan Tom in a letter to the West Los Angeles community.
Intelligence analysts will continue to monitor social media for information about criminal activity, Tom said.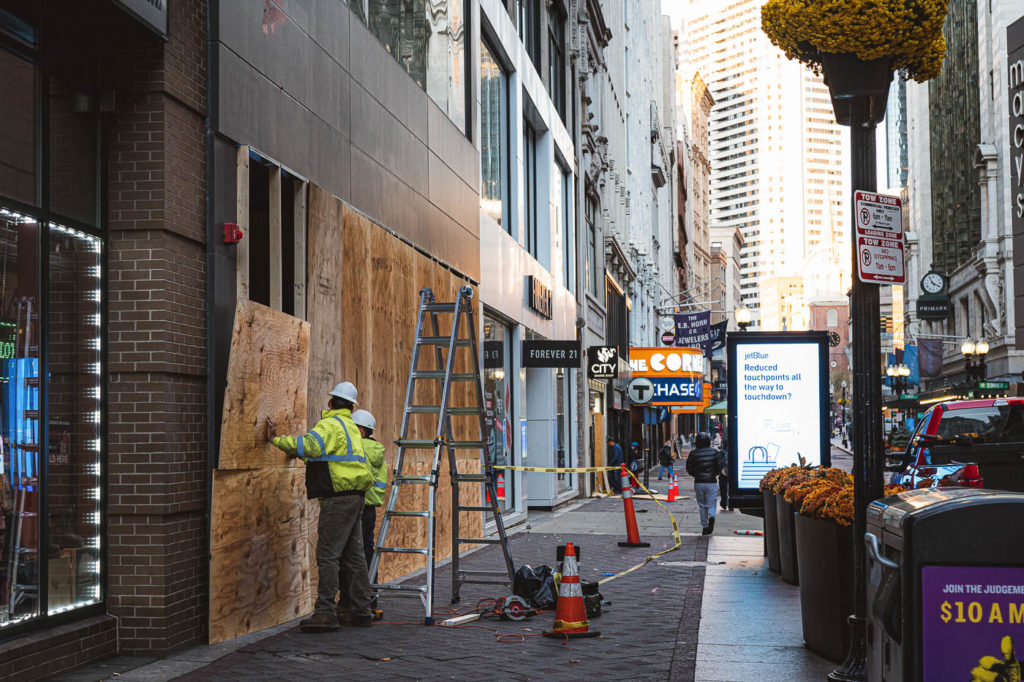 The Westwood Village Improvement Association said in an email sent to Westwood Village business owners and stakeholders Thursday that it encourages local businesses to consider taking additional steps to prepare for potential political unrest on Election Day.
"It's really going to be up to each individual business and how they choose to respond," said Andrew Thomas, the executive director of the WVIA.
Westwood has seen relatively peaceful protests compared to other areas in Los Angeles, Thomas said. However, that does not mean that businesses and property owners shouldn't take precautions, he added.
The UCPD has not heard any indication that rioting will occur, said UCPD spokesperson Scott Scheffler in an emailed statement.
"UCPD is working with university partners to ensure a safe campus environment for the election," Scheffler said in an emailed statement. "We do not have any information that would lead us to believe there will be problems on or near campus, though we are prepared to respond if any occur," he added.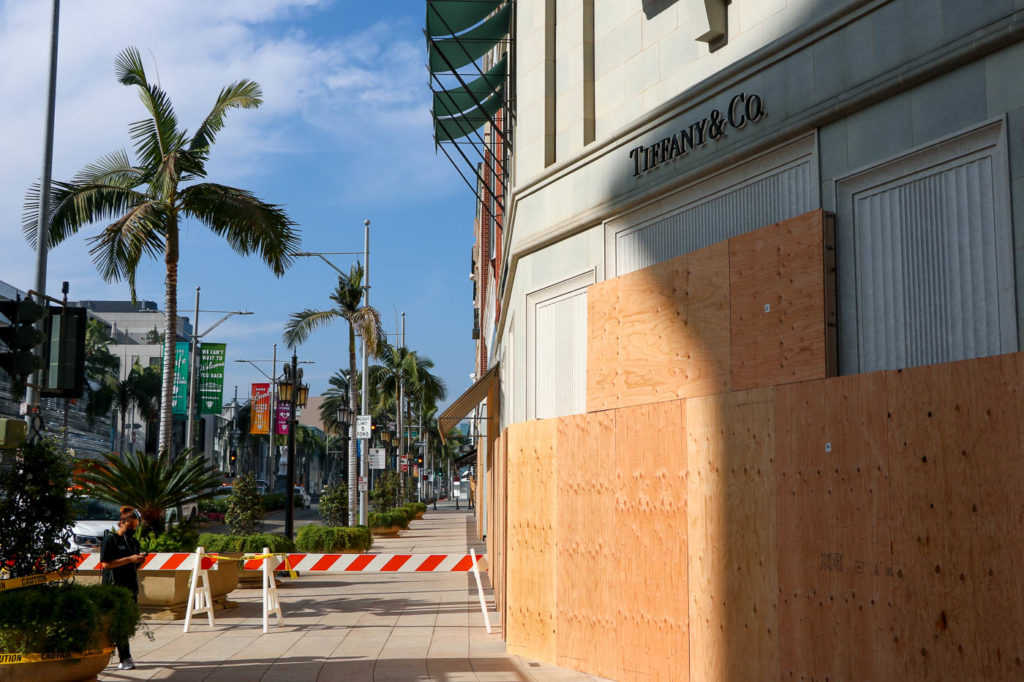 Some Beverly Hills businesses have also made preparations for protests.
A portion of Rodeo Drive stretching from South Santa Monica Boulevard to Wilshire Boulevard will be closed from 11:59 p.m. on Monday to 11:59 p.m. on Wednesday, according to the City of Beverly Hills. No pedestrians or vehicular traffic will be allowed through during this time.
Beverly Hills Police Department spokesperson Max Subin said Beverly Hills has been a site of continuous protests and political rallies since May, which led the BHPD to declare an unlawful assembly three times in that period.
The BHPD has been on full alert since Saturday and will remain so through election week, according to the City of Beverly Hills. BHPD will also be supported by private security companies and the Santa Paula Police Department Special Weapons and Tactics team.
Thomas said every business owner must decide for themselves how they will protect their stores.
"Nobody knows what might happen," Thomas said. "So that's why I think it's important for each business and each property to really make their own internal assessments and determine their best course of action."