UCLA and UCSF researchers begin to evaluate effect of COVID-19 on pregnancy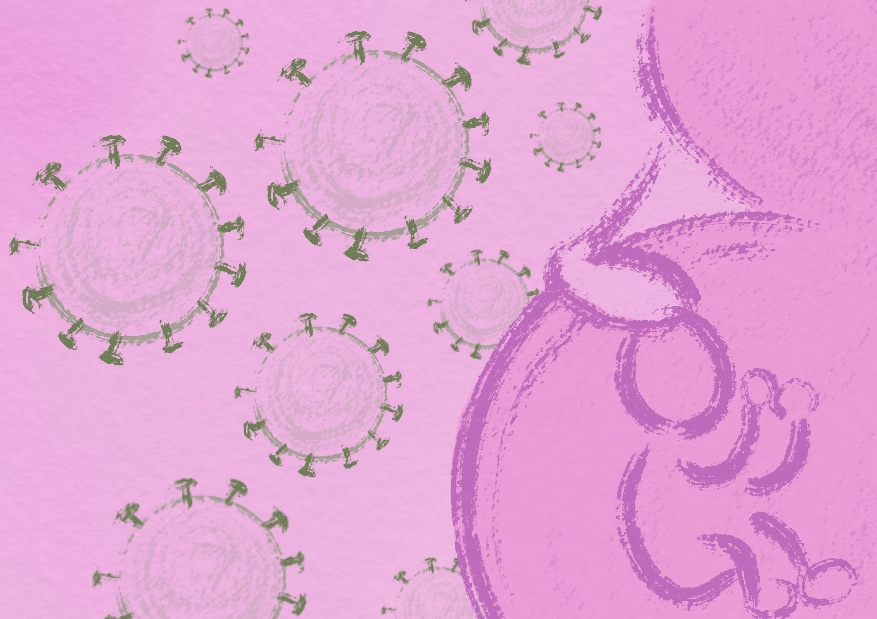 Researchers at UCLA and UCSF are looking at how COVID-19 affects pregnancies, since there's not enough data on the subject. (Illustration by Shruti Iyer/Daily Bruin staff)
UCLA researchers are looking into how COVID-19 impacts pregnancy.
COVID-19 is a relatively new disease and there is a lack of data about how covid affects pregnancy, said Rashmi Rao, an obstetrics and gynecology assistant clinical professor.
Studies normally take months of preparation, but since COVID-19 rapidly became a public health concern, there was an urgent need for studies focusing on pregnancy, said Yalda Afshar, an obstetrics and gynecology assistant professor in the division of maternal and fetal medicine at UCLA.
Afshar is a co-principal investigator of the Pregnancy Coronavirus Outcomes Registry study, which looks at how COVID-19 affects pregnant patients.
Afshar said the researchers recruited pregnant people suspected of having COVID-19 for the PRIORITY study nationwide. The researchers in the PRIORITY study tracked patients' reported outcomes, medical records and biological samples. The researchers also looked at mothers' and babies' medical records and collected samples like blood and urine, she added.
Participants who tested negative serve as a comparison group to participants who tested positive, said Stephanie Gaw, an obstetrics, gynecology and reproductive sciences assistant professor at UCSF and co-principal investigator of the PRIORITY study.
"We do know that pregnant women, when they get respiratory illnesses, are at higher risk than if they're not pregnant due to physiological changes during pregnancy," Gaw said.
Symptoms varied among the participants, Afshar said. A quarter of the women, for example, experienced COVID-19 symptoms for up to two months, she said.
Researchers have not seen significant differences between pregnant people and the general population in terms of deaths, though pregnant patients have had higher rates of ICU admission and ventilator use, Afshar said.
Rao is also a co-principal investigator of the UCLA COMP study, which is gathering data to help provide medical information to better diagnose patients.
The COMP study is designed to gather more data for evidence-based medicine to better provide medical information to patients, Rao said. Researchers are following patients after pregnancy and delivery at UCLA, which provides data such as whether or not they are delivering early so that doctors can advise future patients, said Rao, who is also a co-principal investigator of the COMP study.
The researchers are also evaluating whether or not newborn babies from COVID-19-positive mothers also test positive for COVID-19, Rao said.
Rao said since the study has little data and COVID-19 is still a new disease, they have not reached any conclusions yet.
"Regardless of what our data shows, or doesn't show, we really have to wait until good quality data comes out before we can make recommendations to families waiting for this information," Afshar said.
While appointments may now be through telehealth or phone, pregnant people should also continue to receive prenatal care, Afshar said.
Rao said while there is not anything specific pregnant people can do to reduce the risk of COVID-19, they should continue to follow recommendations from the Centers for Disease Control.
"The most helpful thing in terms of the CDC recommendations which are all data based is wearing masks in public, avoiding large gatherings and frequent hand washing," Rao said.