The Quad: Forming new healthy habits becomes crucial as COVID-19 upends daily routines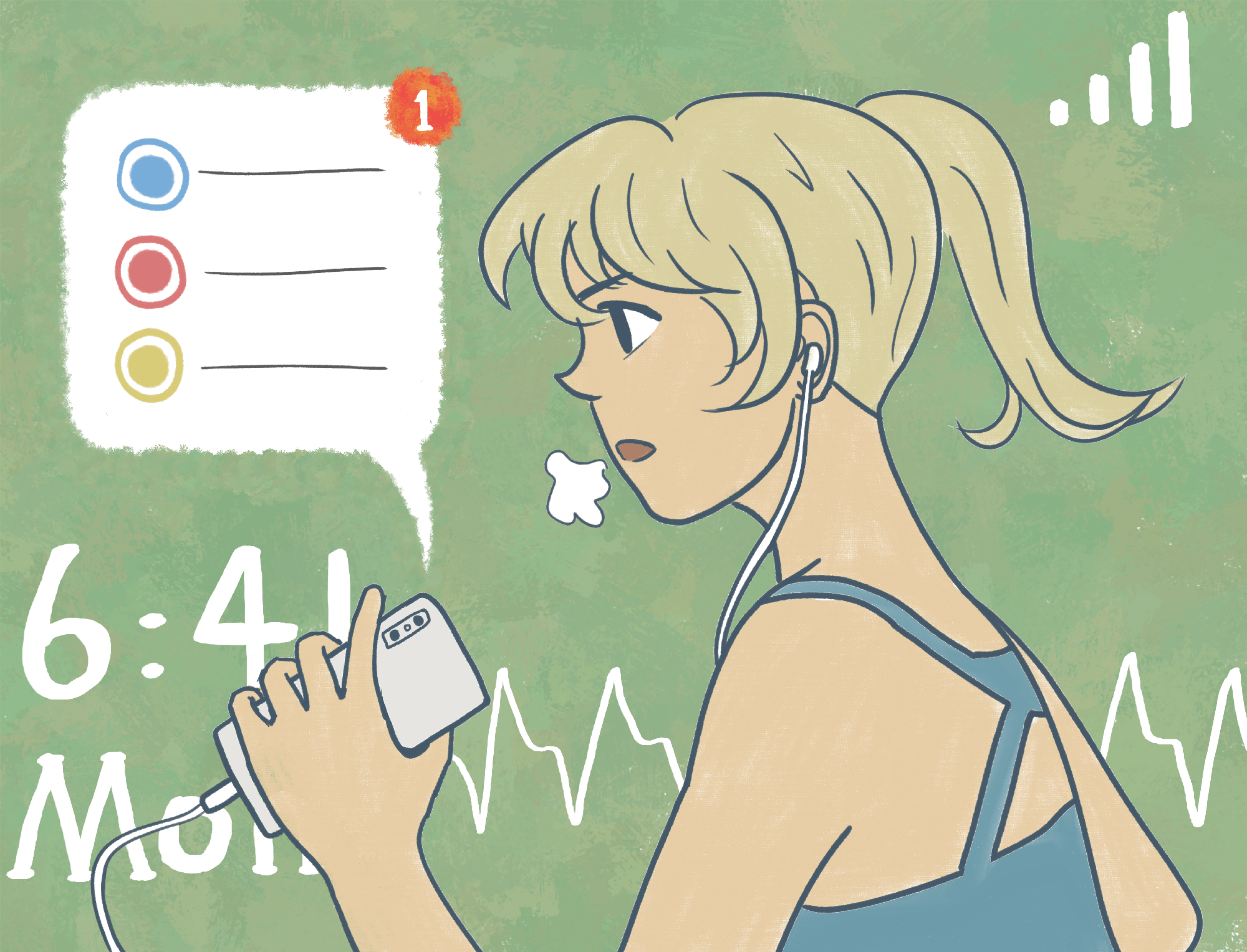 (Alice Zhang/Daily Bruin)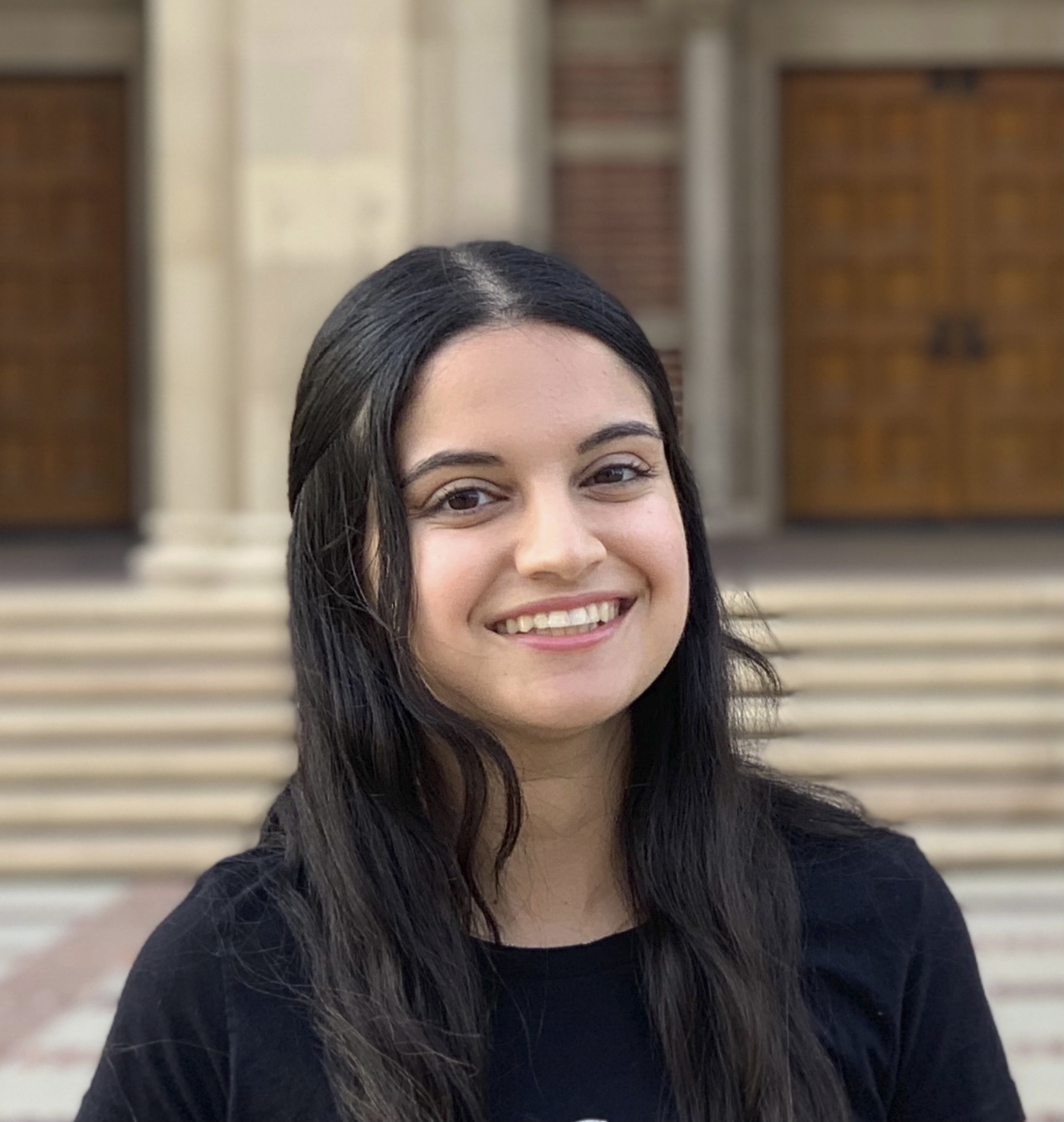 Every morning for a year, with my headphones in and shoulders back, I walked the same path to class. I would make my way up the Strathmore Drive hill and through the chaos of Bruin Walk, running into familiar faces, listening to a podcast and grabbing a coffee from Kerckhoff Coffeehouse.
Now, I sit at my dining table and wait for a Zoom link to load.
Recent studies show that consumer, eating, exercise, work and even social habits have all shifted in the face of the pandemic. Although these studies vary in their focus, there is one commonality running between them all: Our habits have been challenged by the COVID-19 pandemic, both for better and for worse.
Before delving into how our habits have been broken, let's define what a habit is.
Mark Manson, the author of "The Subtle Art of Not Giving a F*ck," wrote on his website that habits are "automatic" behaviors we perform on a regular basis. There is usually a cue that triggers the behavior and then a reward that reinforces it, he wrote.
During this chaotic time, we have naturally lost consistency and have experienced change to even our simplest habits. It is the impact of these broken habits that may be cause for concern.
UC Santa Barbara Health and Wellness Director Sharleen O'Brien said everyone's entire life structure has been uprooted without any warning – a change beyond what we are used to.
"The inability to feel a firm ground under you, having something consistent and solid, makes it really hard to maintain a sense of peace within ourselves," O'Brien said.
Some students have indubitably struggled to find this sense of peace. Fourth-year psychobiology student Sara Rashti said at the beginning of the pandemic, she felt helpless.
"I'm used to having a hectic day and socializing with people throughout the day, so it was hard to have to sit at home alone," Rashti said.
[Related: The Quad: Ways to stay connected, curb boredom during COVID-19 social distancing]
After so much has changed, it's easy to struggle with finding a new sense of purpose, or even an old sense of purpose in a new way.
The solution to finding that purpose again is to build entirely new routines to count on every day, O'Brien said.
"Pick a couple of things that are truly replenishing activities," O'Brien said. "We can all think of downtime activities – some of them drain us and some fill us up a little bit more."
O'Brien added that finding the distinction between mind-numbing activities, like scrolling endlessly on social media, and mind-filling activities, like yoga or listening to music, is very important.
Fourth-year physiological science student Or Fisher said she has found her own version of a mind-filling activity – exercise.
"The lack of a schedule made me look for a new schedule," Fisher said. "I really like running to relieve stress, and I also try to do yoga on the weekends to relax and recharge for the week."
Fisher created a new schedule for herself around online classes, workout routines and Zoom socials during spring quarter. This new routine has helped her regain a sense of stability while so much remains unpredictable.
Now, the key is figuring out how to make these healthy changes become habits, while simultaneously breaking our mind-numbing habits.
Aaron Blaisdell, a psychology professor, said when trying to break bad habits, we have to cultivate an awareness of the bad habit, alongside a motivation to change it. We have to actively try to avoid our bad habits and try to establish new ones.
"If you keep making an effort to do this, the new habit will take over and you will effortlessly fall into it," he said.
Even more so, Blaisdell said the cues in our environment have powerful control over our habits. For instance, if you keep a pack of cigarettes next to you, it makes it more difficult not to smoke, he said.
"You can engineer your environment by putting in the cues that will likely elicit the good habits you want and shake away the habits you don't want," Blaisdell added.
Even with these tips and tricks, building good habits is not easy. Author of "Atomic Habits" James Clear, however, offers a glimmer of hope in the power of tiny changes.
"In the beginning, there is basically no difference between making a choice that is 1 percent better or 1 percent worse," he wrote in his blog. "But as time goes on, these small improvements or declines compound and you suddenly find a very big gap between people who make slightly better decisions on a daily basis and those who don't."
The reality is that we rarely consider the long-term impacts of our habits: that is, before COVID-19 upended nearly all of our routines.
Although I may not be walking to class anymore, I do have a few extra minutes in the morning to build in a new habit – and perhaps it can be for the better. And without the Kerckhoff coffee, it will probably be cheaper.