Opinion: It may be harder for women to have their voices heard in online classes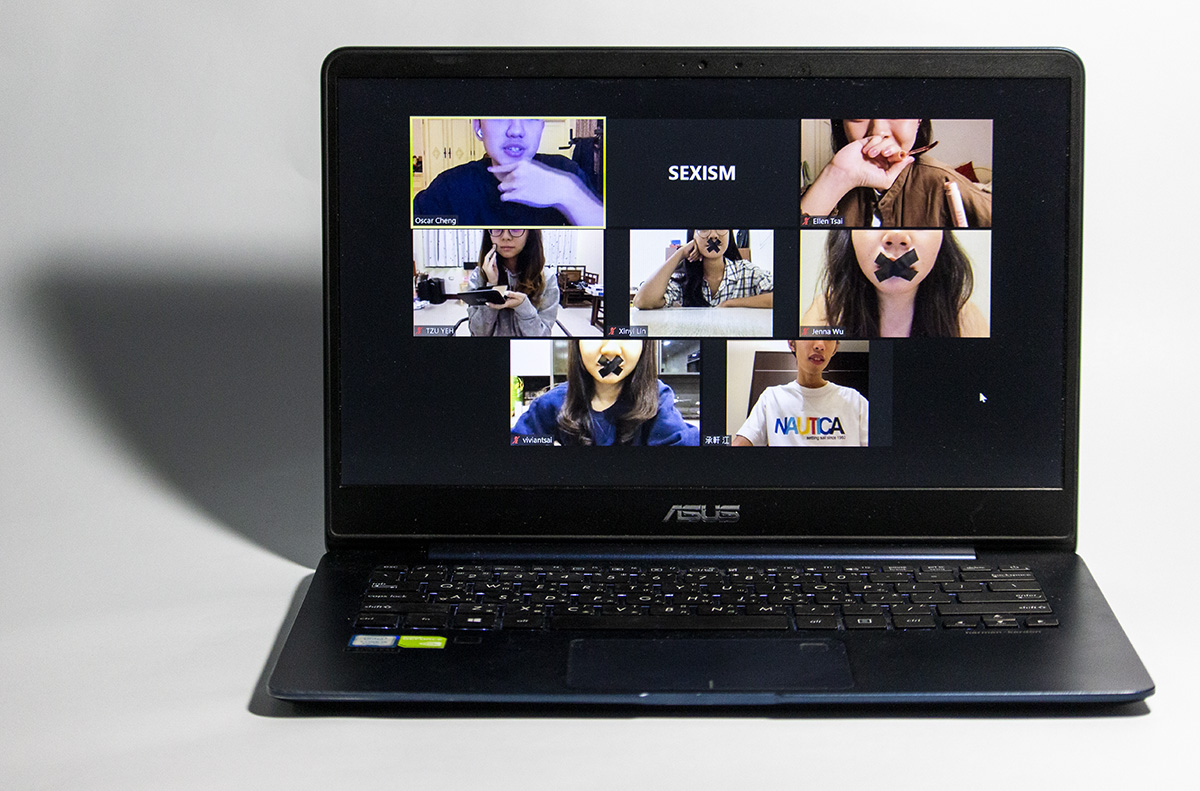 Gender discrimination is still very much alive in the virtual classroom. Without the nuances of in-person social interactions, women may be further marginalized by the difficulties and isolation of online learning. (Christine Kao/Daily Bruin staff)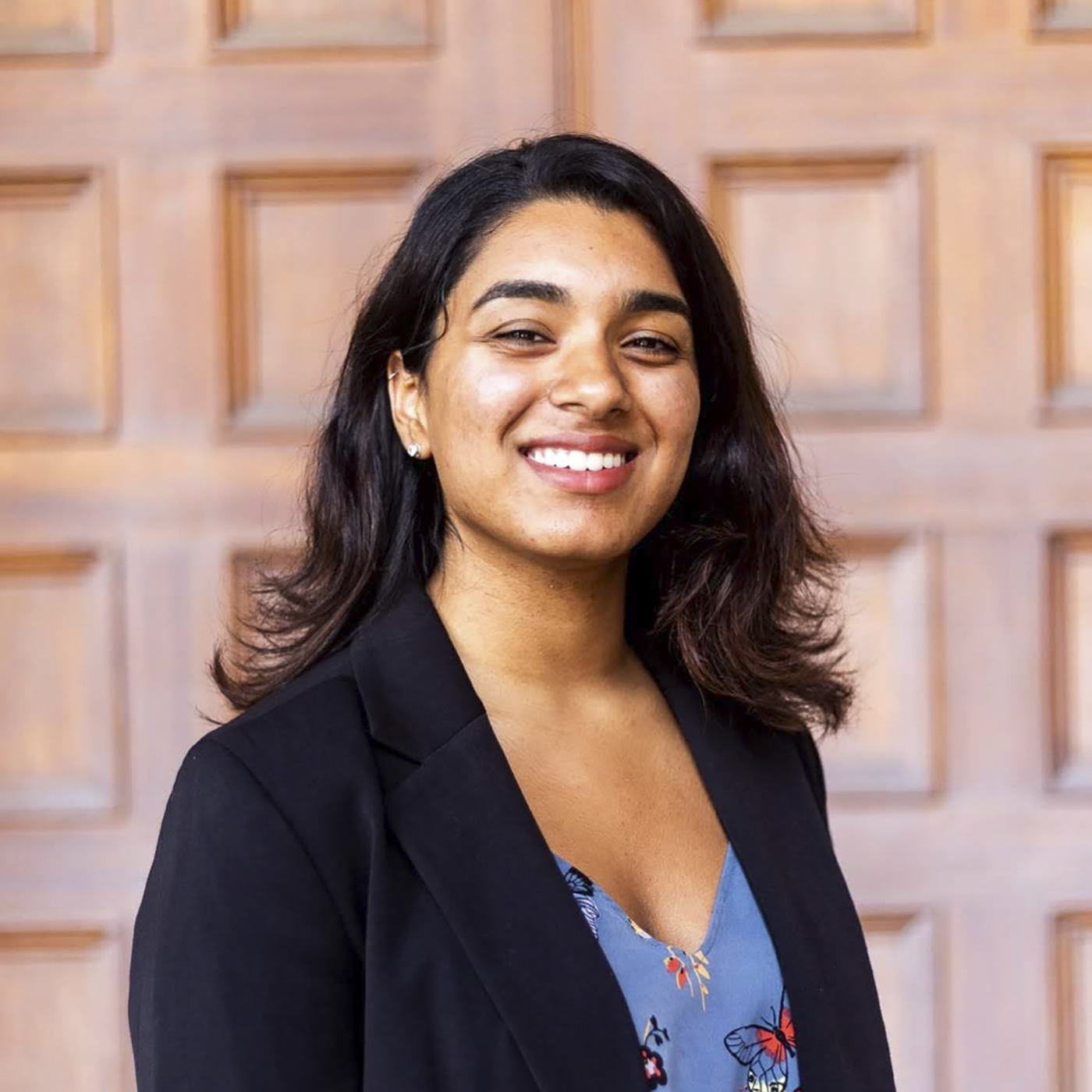 Microphone: disabled. Video: disabled.
The typical college experience on Zoom might feel largely universal, but the role of gender in shaping that experience can't be so easily turned off.
A 2019 report by McKinsey and LeanIn.org found that half of the women surveyed had experiences of being interrupted or spoken over in the workplace. This happens in educational settings as well and has been observed in online settings.
Gender has long affected everyday interactions, so it's no surprise that it continues to have an impact in the virtual sphere.
Decades of studies and personal anecdotes have shown that educational experiences differ for female and male students, both subtly and overtly. UCLA faculty must take these into account to ensure that online learning does not amplify inherent gender disparities. Educators should be mindful, flexible and provide different avenues of learning, from verbal participation to written assignments, so all students have the opportunity to thrive, regardless of gender identity.
Online learning has been touted as an "equalizer," but the reality is anything but.
In the classroom, female students are less likely to speak up and more likely to be interrupted. At home, they face similar gender discrepancies that can affect their academic performance.
Jessica Collett, professor and vice chair in the sociology department, said online learning during the COVID-19 pandemic has meant lower-income and female students often have to deal with household labor in addition to their academic responsibilities.
"Alongside online learning, there's caregiving responsibilities and more labor around the house … taking care of siblings, cooking dinner, keeping things organized," Collett said. "Often it's women who do this kind of care work and household labor."
Zoom also privileges communication styles associated with men.
More than half of all communication is done nonverbally and women generally use more facial expressions. Similarly, women are more likely to use paralanguage, which is nonlexical communication, such as pitch, hesitation noises and gestures.
These subtleties of communication are lost among the vast, black squares of Zoom, and women are left disproportionately impacted.
Women are more likely to value collaboration. However, because of this, they are also more likely to bear the brunt of collaborative work. Professors must be aware of this and actively work to mitigate these nuanced communicative differences.
The intersection of race, class and gender can affect how students communicate, interact and collaborate. Even though communication looks different nowadays, the COVID-19 pandemic hasn't altered these fundamental tenets of social interaction.
Female students, alongside other marginalized communities, might struggle with imposter syndrome, or believe they are not worthy of their professors' time.
Natasha Quadlin, an assistant sociology professor, said that lower-income, first-generation and women students may be less likely to seek help from their professors during normal circumstances.
"In the classroom, it's always a risk that women may not feel as if their contributions are valued and welcomed and that may be particularly heightened on Zoom or an online platform," Quadlin said.
Marginalizing female students could have detrimental effects on their academic careers and could widen the gender gap in fields where women are already underrepresented. These gender disparities may be more acute in historically male-dominated STEM fields. In 2019, only 27.7% of the undergraduate students in UCLA's Henry Samueli School of Engineering and Applied Science were women. Without interacting with women colleagues, a female student might feel further isolated.
Professors must make the effort to identify gender disparities, no matter how subtle, by actively setting the tone and monitoring the discussion to ensure female students are not forced into a passive role.
Because if women do speak up when interrupted, they are often viewed negatively. This may be especially true in the unnatural set-up of Zoom.
Devanshi Agarwal, a fourth-year biochemistry student and the Women's Leadership Director for the Bruin Belles Service Association, said she has noticed differences in who is allowed to go off-topic, who dominates the conversation and who turns on their cameras.
"All of these rules that have been forced on policing ourselves, our bodies and the way that we present ourselves translate into the smallest things like who's starting a conversation in a Zoom class, who's taking up more space in a Zoom class," Agarwal said.
It can be argued that different facets of society have made significant progress in recognizing and addressing gender discrimination. However, improvement should not mean complacency. Gender disparities may not be intentionally sexist, but that does not dismiss the importance of acknowledging and fixing them. Online learning introduces unique challenges, from time zone differences to internet connections –adapting to mitigate implicit gender differences is no different.
Professors must be understanding of these differences, so they can provide equitable learning opportunities to all students.
The COVID-19 pandemic has revolutionized the way we learn, work and communicate – but age-old gender disparities won't disappear overnight.
Bal is a 2021-2022 assistant Opinion editor. She has been a columnist for four years, covering stories from UCLA student life to California politics. She is currently a fourth-year political science and sociology student.
Bal is a 2021-2022 assistant Opinion editor. She has been a columnist for four years, covering stories from UCLA student life to California politics. She is currently a fourth-year political science and sociology student.