New study explores how tracking virus mutations affects understanding of COVID-19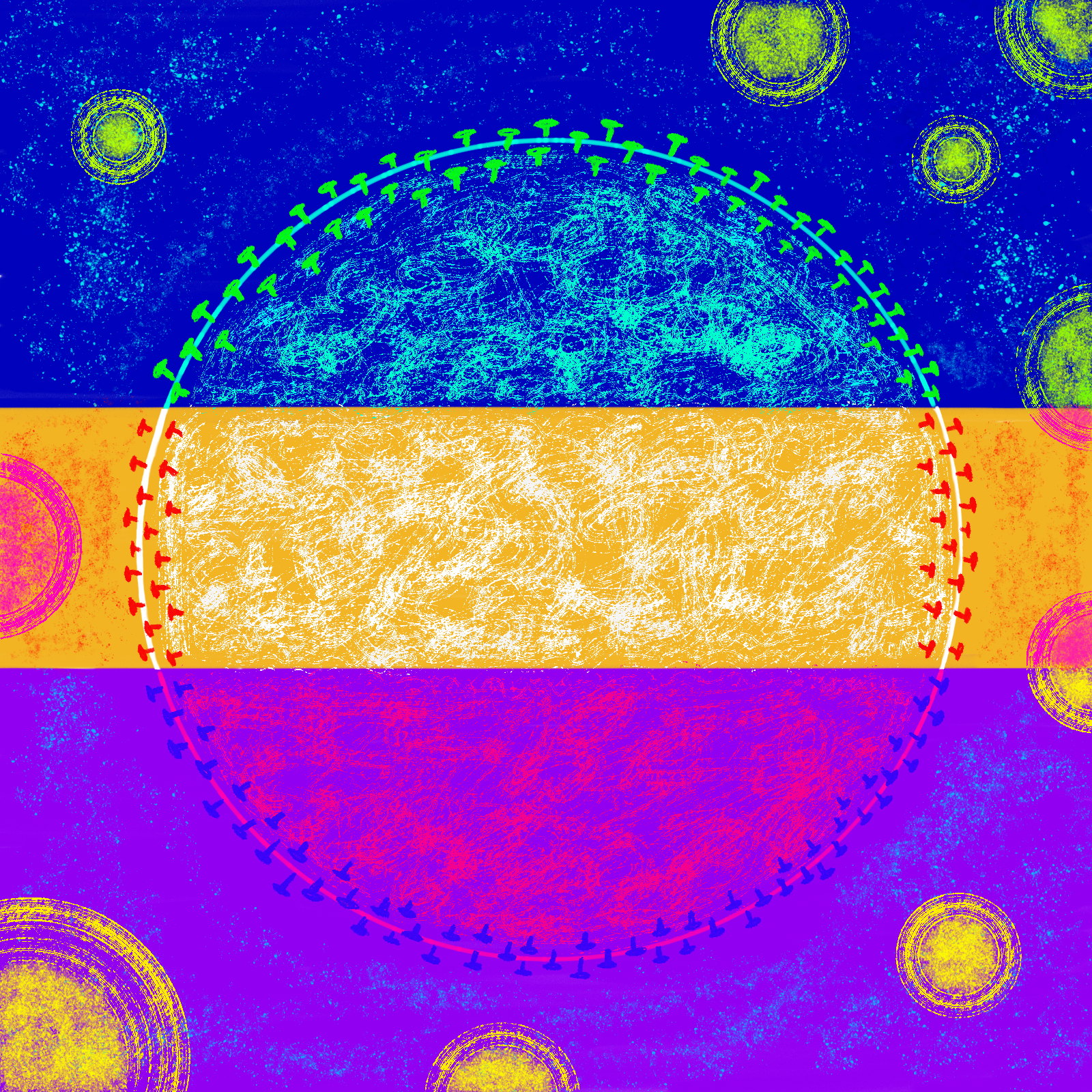 (Illustration by Shruti Iyer/Daily Bruin senior staff)
Tracking mutations in the virus that causes COVID-19 may help find a vaccine and could explain reductions in the COVID-19 death rate, a UCLA researcher said.
Christina Ramirez, a biostatistics professor at UCLA, along with two researchers from the Friedrich-Alexander University in Germany, identified 28 mutations that differ from the original strain of the virus, in a study that will be published in Virus Research in November.
The researchers looked at the genetic makeup of SARS-CoV-2, the virus that causes COVID-19, from countries all over the world to identify common mutations from the original virus that began in China, said Walter Doerfler, a virology professor at FAU who contributed to the research.
As COVID-19 continues to travel around the globe and replicate, researchers predict it will evolve to a state where death rates start to drop, Ramirez said. Viruses tend to evolve to not become lethal to their host, she added.
"The death rate right now is much lower than it was at the beginning," Ramirez said. "Right now, places like Spain and France have case numbers that are higher than they were at the peak, but we're not seeing that same increase in death."
Viruses cannot survive without their host, so they evolve to become attenuated viruses, Ramirez said. Attenuated viruses are milder and weaker than the original virus, and can be used to produce vaccines.
"The idea is that the virus first jumped from animals to humans, probably in Wuhan, and then it traveled around the world with enormous speed," Doerfler said. "By doing that, and replicating a lot, it accumulated mutations."
Ramirez said identifying country-specific mutations helps contact tracing and identifying how COVID-19 entered different countries.
"SARS-CoV-2 is a completely new virus," said Barbara Weiser, a professor in residence from UC Davis who specializes in infectious diseases. "Looking at the sequences can be very, very instructive. This research shows that there are changes in the virus as it is spread throughout the world."
Identifying the changes in the virus is important to the development of a vaccine or other treatment, said Harold Burger, a professor of medicine from UC Davis who specializes in infectious diseases.
HIV, a virus the researchers also studied, shows the effects of viral mutations on finding a treatment, said Ramirez.
"(HIV) does mutate around the immune system and it does mutate around our drugs," Ramirez said.
For this reason, an HIV vaccine has been in the works for over 30 years, said Weiser.
Ramirez said they are not seeing mutations that require new vaccines yet, but the research helped track mutations so researchers could be aware of changes in the virus.
Burger said he is optimistic that the study will identify a portion of the virus that does not mutate, which they could target with a vaccine.
"When you design a vaccine, you choose a target for an immune response," Weiser said. "In this case, you would like to have a part that's conserved and doesn't change. What this study begins to do is to identify areas in the virus that do change."
Ramirez said she does not believe COVID-19 has mutated enough to attain viral attenuation, but there are still a lot of unknowns about the virus.
"We want to encourage scientists and people to really be concerned about viral sequences and do more research on it because we can learn so much from the virus itself," Ramirez said.