Women's basketball looks to implement new offensive setup heading into season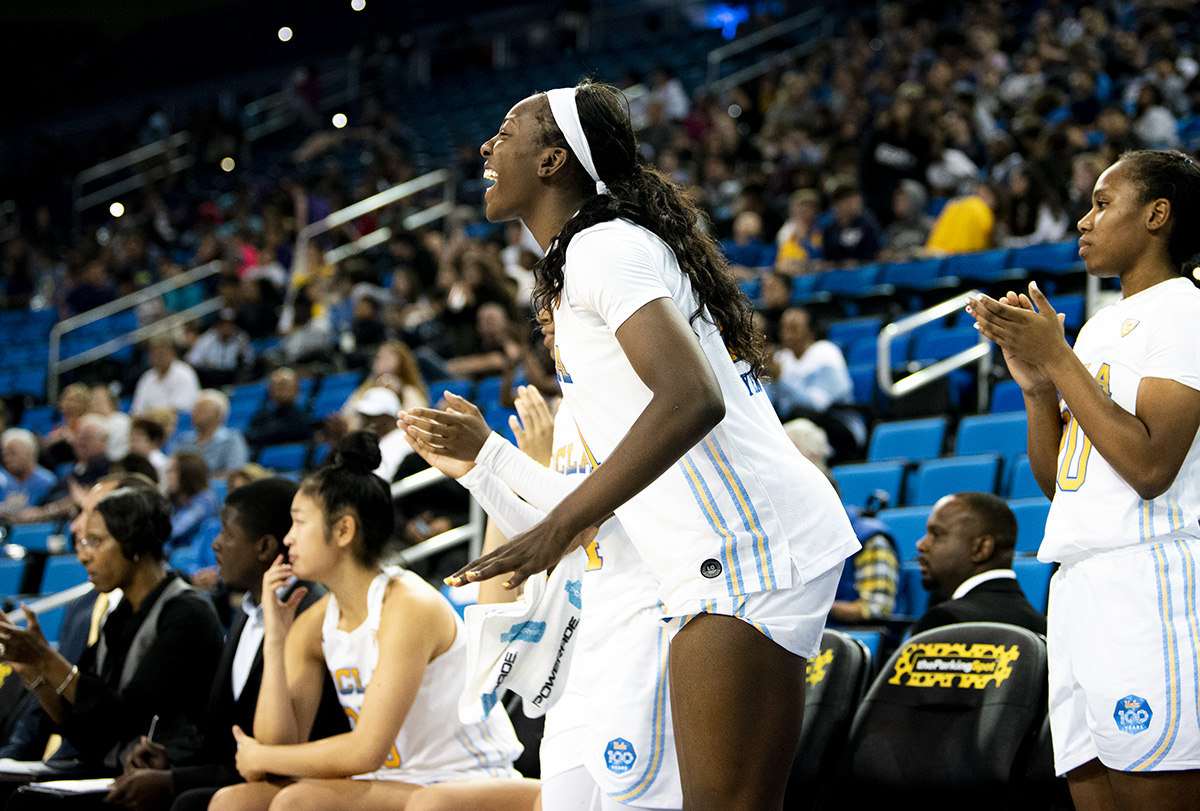 Senior forward Michaela Onyenwere (center) averaged 18.9 points per game a year ago and will look to keep that level of success in the new offense this season. (Joy Hong/Daily Bruin senior staff)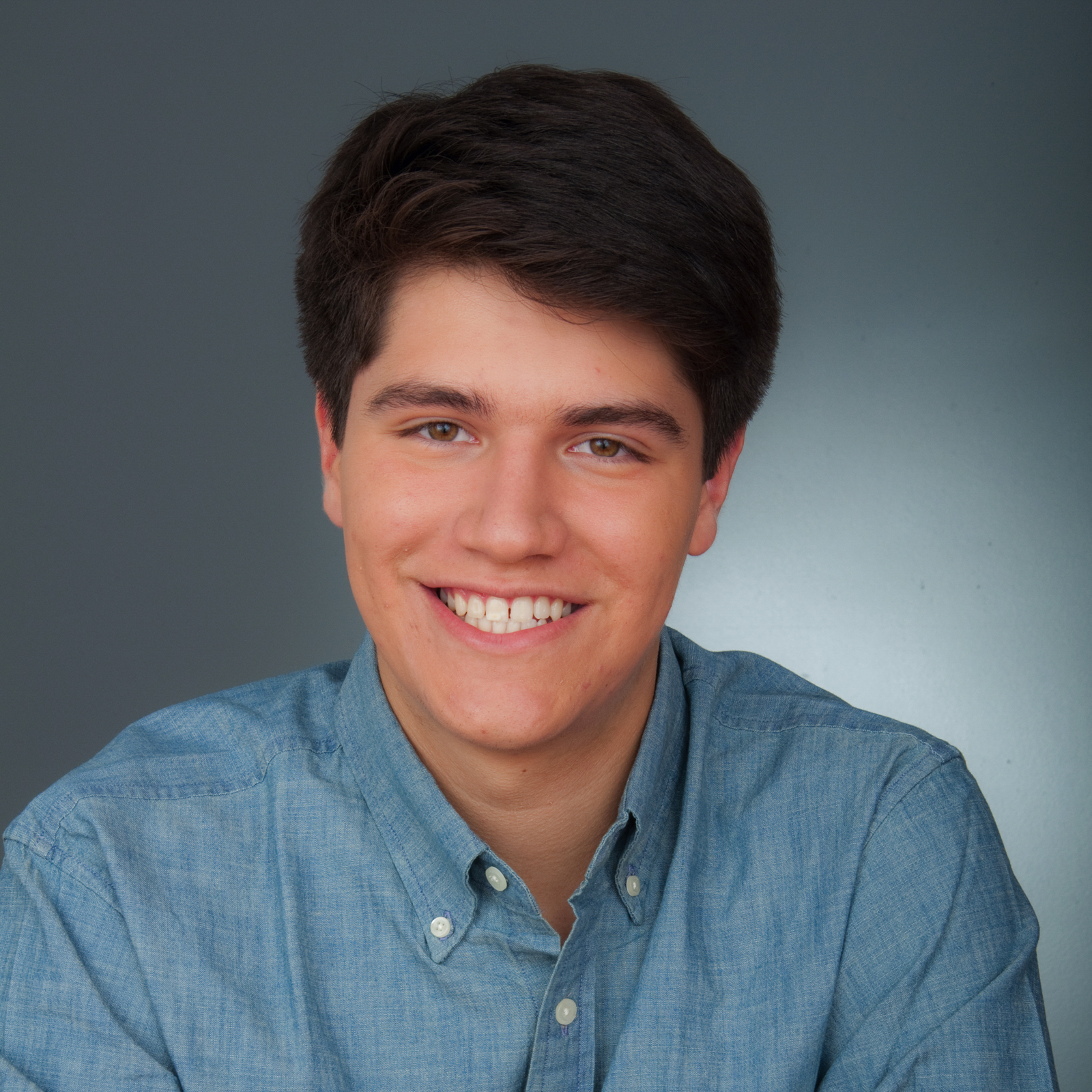 This post was updated Oct. 25 at 7:38 p.m.
Last season, the Bruins had the highest winning percentage in coach Cori Close's tenure.
So what does the coach do after such a successful season? Change the offense, of course.
"We haven't been to a Final Four yet, we haven't won a national championship yet," Close said. "Our job as a staff in the offseason is to go, 'OK, where are our gaps? What's keeping us from that ceiling? And what do we need to address in either our system, our offseason, our development?' That's going to help take us to that next level, but we're looking to go to make that next step."
After a long offseason with nothing to do but watch basketball, Close said she picked up little tips from watching the NBA in its restart over the summer.
Close said observing teams like the Miami Heat and the Utah Jazz successfully run a five-out offense changed her perspective of the game.
The offense will feature a clear post area and five players around the perimeter – hence the name five-out. Close said this will open the lane for more drives, cuts and the occasional post up.
Versatility will also be key in this new offense, according to Close, which makes multiskilled players like senior forward Michaela Onyenwere all the more valuable.
Onyenwere said the offense has been a challenge to get used to for some of the more veteran players, herself included, but also said the lone freshman currently with the team – forward Emily Bessoir – has been quick with picking up the offense and showing off her all-around abilities.
"The five-out offense will be really good for us," Onyenwere said. "We have a lot of versatile people on our team and even (Bessoir) – she has just been getting the offense so well so quickly even just as a freshman, but I think our move to that will definitely be something that will be to our advantage."
Despite learning a foreign offense in her first collegiate practices, the Munich product said she is having fun competing with her new teammates.
"It's different than what I imagined, coming to college and how practices and everything would be, because of the regulations of (COVID-19)," Bessoir said. "But it's been super fun since we started, especially since we started playing with contact and being able to do more."
While different, the new scheme won't be completely unfamiliar.
Close said the offense will still feature some of the main aspects from offenses of years past, such as featuring the flexibility of some of the team's best players.
But as the team goes away from some of the more traditional post-ups, it'll also be going away from the concept of plays almost entirely.
The offense will spread the floor and let the players make plays when they feel the game dictates, according to Close, which allows for some little nuances and tweaks but not any set offensive plays.
Close said a deciding factor in this philosophy is how people scout the game – she said even the best plays are easy to scout but the players not so much.
"If you think about Final Fours, are they won by perfectly executed plays, or are they won by great players making really, really great plays in key situations?" Close said. "This five-out puts the onus on our players to make basketball plays together. And there's a system enough to have them not be on an island. That's what this is allowing us to do."
International Update
UCLA is still without two of its international recruits from the 2020 class, freshman guard Gemma Potter and freshman forward Izzy Anstey.
The two Australian nationals are still not allowed to come into the United States because of U.S. Immigration and Customs Enforcement's ruling regarding first-year international college students.
Close said a lawsuit has been filed independent of the program and a resolution is expected within the next couple of weeks.
"There has been a lawsuit filed on behalf of all incoming international student-athletes – not just ours – from multiple institutions and multiple sports," Close said. "I am really not allowed to be involved in that process, so I am a distant rooter that that is going to happen quickly, but I think we will know something hopefully in the next couple of weeks, but we'll see what happens."
Christon is currently an assistant Sports editor on the women's basketball, softball, men's tennis and women's tennis beats. He was previously a reporter on the women's basketball and softball beats.
Christon is currently an assistant Sports editor on the women's basketball, softball, men's tennis and women's tennis beats. He was previously a reporter on the women's basketball and softball beats.