Opinion: UCLA must be more transparent about locations of COVID-19 cases on the Hill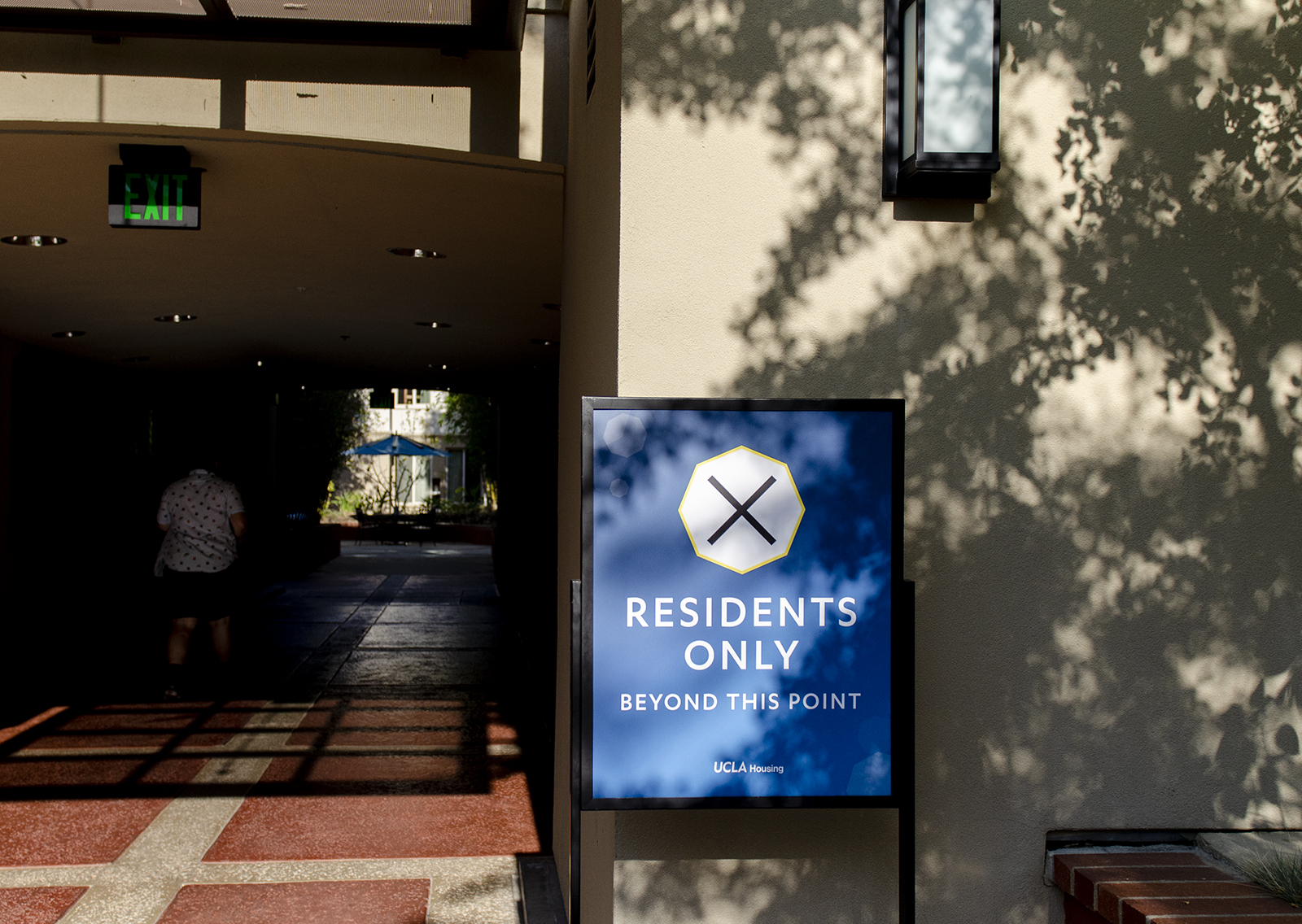 UCLA's decision not to disclose the location of new COVID-19 cases on the Hill poses a very serious health threat to students and must be amended. (Kanishka Mehra/Photo editor)
This post was updated Oct. 25 at 6:59 p.m.
Trust is earned, not given.
And when it comes to Bruins and their university's administration, it's hard to say these higher-ups have earned anything resembling trust.
Recently, at least three students living in on-campus housing tested positive for COVID-19. While administrators announced the cases, they wouldn't say where the students who contracted the virus are living, citing privacy reasons as a major factor in this decision.
UCLA will only release the residence halls of students who test positive for the virus in an epidemiological outbreak, as defined by the Los Angeles County Department of Public Health.
While UCLA's concerns regarding the privacy of those who test positive are valid, the administration's decision to prioritize obscurity fits into a larger trend of transparency issues between the administration and the student body – issues which could seriously compromise students' health. Not including Bruins in conversations that impact their education, futures and health is a disservice the university must redress.
This is especially pertinent for students living on the Hill. But when it comes to making decisions about what information to announce or keep to themselves, administrators are content to leave the students they serve in the dark.
J.C. Rios, a fourth-year computer engineering student living on the Hill, applauded UCLA's efforts to keep students living on the Hill safe but said he would prefer to know if someone in his building tested positive for COVID-19.
"The university is trying everything they can to keep students healthy, like weekly tests," Rios said. "But you would never say you don't want to know."
UCLA is actively trying to keep the student body safe. The university requires students living on the Hill to take regular COVID-19 tests, gives each resident their own private bedroom and bathroom and enforces rules meant to keep students healthy.
According to an emailed statement from UCLA Housing officials, rules are also in place to keep students healthy, such as requiring students to stay six feet apart, wear a facial covering and not gather.
Unfortunately, as the old maxim goes, rules are made to be broken.
The university can't have eyes on students 24/7, and it certainly can't regulate what students do off the Hill. The university can enforce punishments for students who are caught violating the rules, but students who want to gather without face coverings while off university property are free to do so.
And since students are inevitably going to break the rules, it's not enough for the administration to release a trickle of information. Students living on the Hill need to know about the location of every case so they can take more precautions or follow requisite guidelines more seriously.
However, the biggest issue with the university's decision not to disclose the location of each case is that it feeds into the university's history of obscurity when it comes to decisions concerning the student body.
The administration's refusal to refund student fees during online instruction and its lending of Jackie Robinson Stadium to the LAPD as a detention center for protestors back in June are just a few of the troubling problems that have alienated the administration from its students.
Undergraduate Students Association Council President Naomi Riley acknowledged the division between students and the administration while admitting administrators are acting in good faith.
"Because there are these long-standing problems, those tensions between the administration and the student body in relation to trust are heightened," said Riley, a fourth-year political science student.
It's hard for students to trust a body that has failed them time and again, but this is exactly what the administration expects students to do. Instead of including Hill residents in discussions about the issues facing them, the university speaks to USAC officials with little to no understanding of these students' realities and expects their constituents to follow along.
If students on the Hill want to know where COVID-19 cases are popping up, then they have a right to know – and the university must provide that information.
Granted, releasing the names of students who test positive for COVID-19 on the Hill is certainly a violation of students' privacy. Stigma accompanies a positive COVID-19 test, and making a student feel uncomfortable isn't conducive to a beneficial learning environment.
But students don't need to know exactly who tested positive – they just need to know which building those people live in so they can take extra precautions if they feel the need to. The university can find a happy balance between privacy and security for students if they actually try.
Privacy is important, but students have a right to know about public health concerns.
And if the university wants to gain the student body's trust back, they should start by telling Bruins the truth.