The Quad: Navigating the debate surrounding Proposition 22 and its impact on gig workers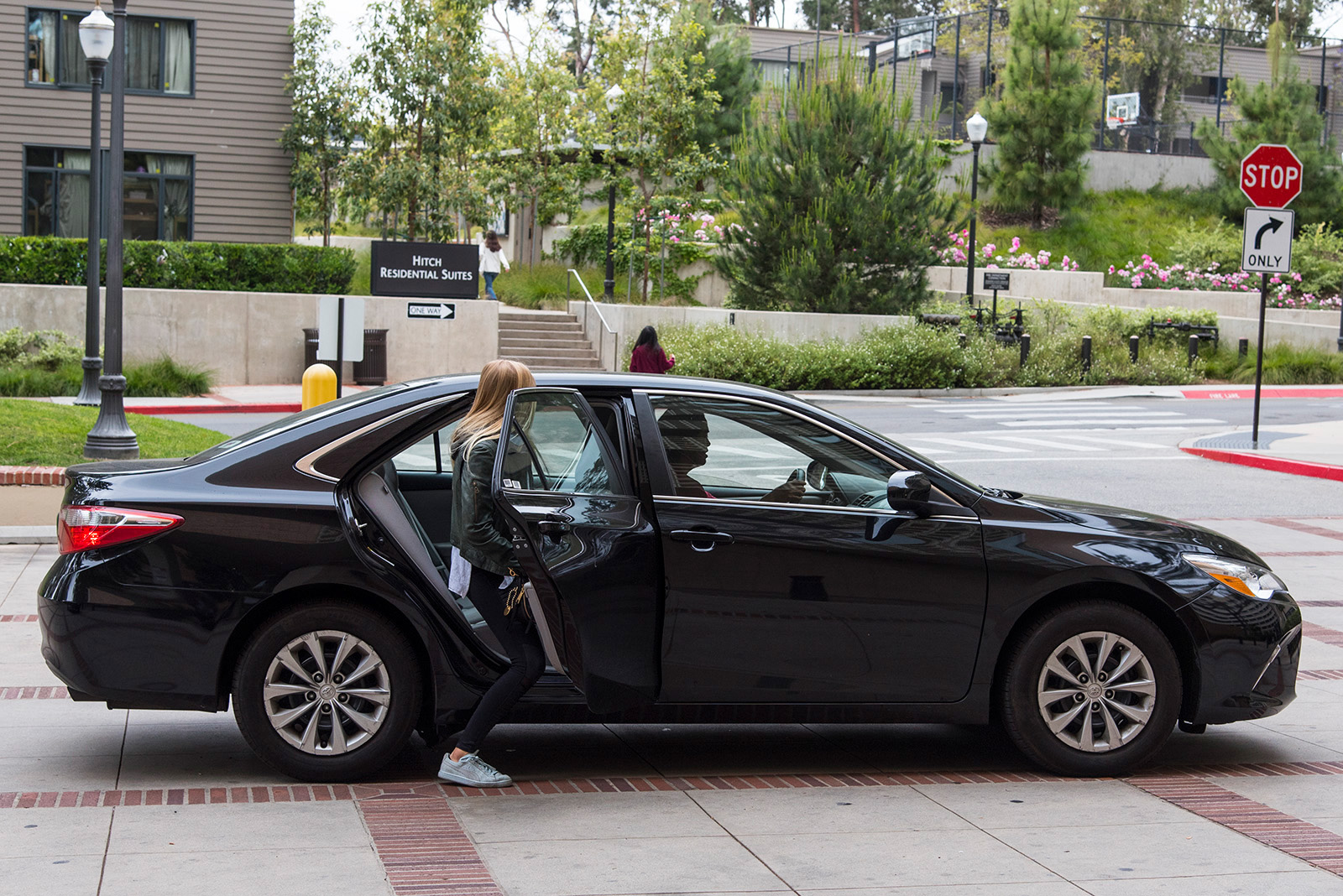 Proposition 22, coming up in November's election, will affect the fate of gig economy workers. (Daily Bruin file photo)
There are numerous ballot measures coming up in November's election that will affect California and its inhabitants, including the fate of the state's app-based gig economy.
Buckle up, because The Quad is going to take you on a ride through Proposition 22.
The passage of Proposition 22 would allow app-based transportation and delivery services to continue to label their drivers as independent contractors, exempting these corporations from providing certain benefits to their drivers and lowering their costs.
Independent contractors, according to Investopedia, are people or entities who are contracted to perform work for another entity as a nonemployee. The party hiring independent contractors is not required to provide them with employment benefits; that is, the company does not need to provide health insurance, workers' compensation or retirement plans to their workers.
On the other hand, the hiring entity has limited control over how these independent contractors operate, so long as the quality and result of the job is satisfactory.
Gig – otherwise known as independent contractor – jobs are popular. In fact, 150 million people were employed as independent contractors in Western Europe and North America as of 2018, according to Harvard Business Review.
Benjamin Maryamian, an alumnus who used to drive for Postmates, said he enjoyed the flexibility and independence of being an independent contractor.
"I liked that I could work on my own hours, honestly," Maryamian said. "I'd turn on my app and swipe for delivery and I'd just start off my day. I liked that I could just hustle and do as many deliveries as I wanted. … The more deliveries that I would do, the more I would get paid."
So, why have gig economy companies in California – like Uber, Lyft and DoorDash – poured a whopping almost $200 million into promoting Proposition 22 if they've been able to keep their drivers as independent contractors for years?
"It is their attempt to undo (Assembly Bill) 5," said Lucero Herrera, a senior research analyst at the UCLA Labor Center. "With AB 5, these drivers and delivery workers should be classified as workers and are entitled to receive all benefits."
AB 5 was passed in 2019 in order to codify a California Supreme Court decision about gig workers that set stricter criteria, called the ABC Test, to designate whether a worker could receive benefits.
This three-layer test dictates that if a person is free from direct control of the hiring entity, completes work outside of the hiring entity's usual business sphere and is usually engaged in that line of work outside of the association with the hiring entity, then they are an independent contractor.
However, if they do not meet all three criteria, they are presumed to be an employee entitled to benefits.
[Related: LA City Council study may bring establishment of minimum wage for ride-hail drivers]
Ken Jacobs, chair of the UC Berkeley Labor Center, said gig companies have a history of noncompliance with state regulations.
"As early as 2015, the state department of labor standards ruled against them in individual cases," Jacobs said. "Still, they have failed to comply with the law. … Earlier this year, the Attorney General … and city attorneys from around the state, LA, San Diego and San Francisco also sued Uber and Lyft."
Among the many Californians who support AB 5, there are also others who have argued for Proposition 22 – allowing drivers to remain independent contractors – and its proposed benefits for the economy. Some worry that voting against Proposition 22 would severely harm app-based services – services which have been shown to improve local economic conditions.
According to a 2019 paper by researchers at several universities, gig economy jobs can offer a critical safety net for those experiencing economic hardship. In 160 areas serviced by Uber, people with a car who were able to drive were less likely to rely on unemployment insurance and credit debt to survive, with unemployment claims among those with a car being about 5% lower and debt delinquency about 3% lower in those regions, the paper found.
The barrier to entry for a driver job is also relatively low. For example, to become an Uber driver, applicants have to clear a background check, meet the minimum age requirement to drive in their local city, have at least a year of driving experience, own a valid driver's license and have proof of car insurance and residency.
Proposition 22 would require gig work companies to create more antidiscrimination and sexual harassment policies and safe driving training programs. It would additionally criminalize app-based driver impersonation, mandate criminal background checks and introduce a zero-tolerance policy for driving under the influence of drugs and alcohol.
Another factor to consider is the wage compensation for these workers. The UC Berkeley Labor Center claims that Uber and Lyft drivers could earn as little as $5.64 an hour if Proposition 22 were to pass. However, another study from UC Riverside finds that drivers working 15 or 30 hours a week would earn about $27.58 an hour while drivers working about five hours a week would earn $25.61.
For comparison, the state minimum wage as of January 2020 is $13 an hour for employers with 26 or more employees.
The difference between these statistics lies in the studies' methodologies and sources of funding. The UC Berkeley study accounts for longer wait times and car repairs and was done by independently funded researchers. Meanwhile, the UC Riverside study factored these costs in at a lesser magnitude and was funded by Lyft.
David Lin, a fourth-year business economics and philosophy student and CEO of delivery startup Duffl, speculated that gig workers who manage to stay on would have to face new inconveniences if Proposition 22 were to fail.
"For the employees themselves, those who manage to retain their jobs will be fortunate in that they will have benefits, but I suspect that a lot of them will pay more taxes than they used to and they would be unhappy about that," Lin said.
Lin also expects that gig companies would have to reduce operations and increase prices.
"I actually think this would be bad for both the companies and the customers," Lin said. "Companies would have to restrict operations to certain specific areas and their costs would increase. So, that cost would be brought downstream to customers."
Jacobs, on the other hand, warns that the passage of Proposition 22 could spell a dangerous precedent in workers' rights and state politics.
"What's at stake here are two things," Jacobs noted. "One is the basic rights of transportation network drivers. Two is that if this is to pass, it sends a very strong signal to businesses, that if you have enough money, the law doesn't apply to you."
If the measure were to pass, it would likely be lasting. A future amendment, or change to the measure, would require a seven-eights supermajority vote in each chamber of the state Legislature.
But regardless of what happens, Proposition 22 is definitely something to watch this November. The best way for citizens to ensure their voice is heard is to be informed and vote.