Opinion: Politicians, educators must work together to implement inclusive history curriculum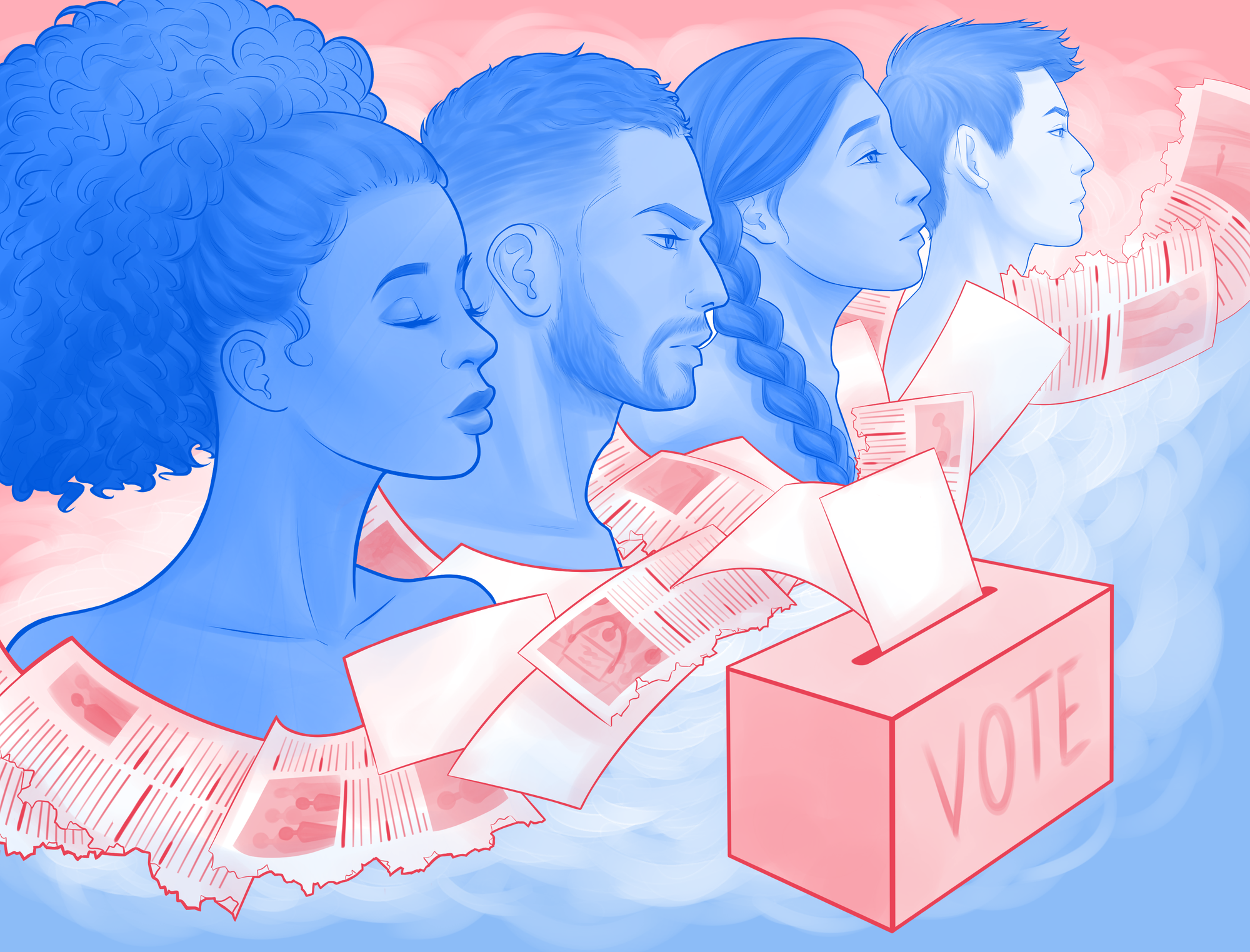 (Nico Hy/Daily Bruin) Despite the veto of AB 331, California legislators and educators must continue working for a diverse, inclusive curriculum for California students
The 2020 presidential election isn't just about voting for our future – it's also about voting to save our past.
In an election season overshadowed by racial unrest, conversations surrounding the country's ethnic studies curriculum have become more important than ever.
While progressive history projects, such as the 1619 Project, have earned praise from academics and politicians for its accurate portrayal of the role of slavery in shaping the nation, they've also received serious opposition. Prominent politicians such as Newt Gingrich have called the project "propaganda" and President Donald Trump has promised to create a more "pro-American" history curriculum for future students.
As a result, history classes are now caught up in the political polarization of the 2020 election cycle.
This is especially the case in California, where Gov. Gavin Newsom recently vetoed a bill that would have made California the first state to make ethnic studies a graduation requirement for high school students. Assembly Bill 331 would have required all high schoolers to take at least one semester of classes centered on African American studies, Asian American studies, Chicano and Latino studies and Native American and Indigenous studies.
Newsom cited the "insufficiently balanced and inclusive" nature of the bill's curriculum as the reason for his veto and said the bill needed revision before it could be implemented in schools.
The veto of AB 331 is certainly a setback, but it's not the end for bringing diversity into our education system. Newsom, politicians and K-12 educators must continue working side by side to create an inclusive history curriculum that highlights marginalized groups and fosters educated citizens, instead of spreading a singular, biased narrative.
Recent incidents of state-sanctioned violence against Black Americans have made it clear that history lessons cannot be separated from current events. As we think about our future, we also need to think about our past – it's what led us to this point and what will lead us forward.
Kyle Mays, an assistant professor in the departments of African American studies and American Indian studies at UCLA, said ethnic studies classes provide students a moral and educational understanding of racial inequity.
"If you have a robust critical understanding of history, you have more informed citizens and it benefits everyone in the long term so we can end systemic racism and other forms of oppression," Mays said.
This can also translate to real results at the voting booth. Familiarity with history can help students make informed electoral decisions about how to create a more culturally inclusive society.

"(Ethnic studies) is a great civics course, as it examines particular issues with a critical lens and empowers students to take action to solve some of these issues," said Daniel Diaz, the director of the History-Geography Project at UCLA Center X.
But without a rigid state requirement, many students won't have the opportunity to learn how to solve existing injustices, gain cultural knowledge or develop a better understanding of other communities. The power to ensure all K-12 students receive this education lies in the hands of politicians.
"We will need politicians to continue supporting the efforts to make ethnic studies a basic component of the state's public education curriculum," said Karen Umemoto, the Helen and Morgan Chu chair and director of the Asian American Studies Center. "Teachers need training as well as freely accessible curricula to help integrate ethnic studies into their classrooms."
Ethnic studies not only bolster compassion and understanding of marginalized groups – they teach us how we as a society can learn from past mistakes and advocate for change.
In times of uncertainty, the ethnic studies bill could have provided some semblance of stability in children's history education. Now, as the future of our country remains in the balance, so does the future of California's K-12 education.
Some critics argue that AB 331 is too politicized and that history curriculum should remain neutral.
But true history, at its core, is neutral. It's not subjective – it tells the truth. History, which includes the lived experiences of communities of color, cannot ignore the shortcomings of our country, and a realignment of our curriculum is needed so that it tells the whole truth.
"Indoctrination or propaganda is not the goal of history, it's the goal of those who want to create a singular narrative that supports the powerful," Diaz said.
It's true AB 331 has shortcomings. Historically oppressed peoples such as Jews and Sikhs are still not given the attention they deserve. But instead of burying the bill, California legislators and educators must reconvene and revise it to include more perspectives. With greater collaboration between government officials and educators, California can finally create a diverse, comprehensive curriculum for its K-12 students – one that will hopefully enable them to create a more equal society.
Because if we don't learn from our past mistakes, we're doomed to repeat them.