How the economy could influence the 2020 presidential election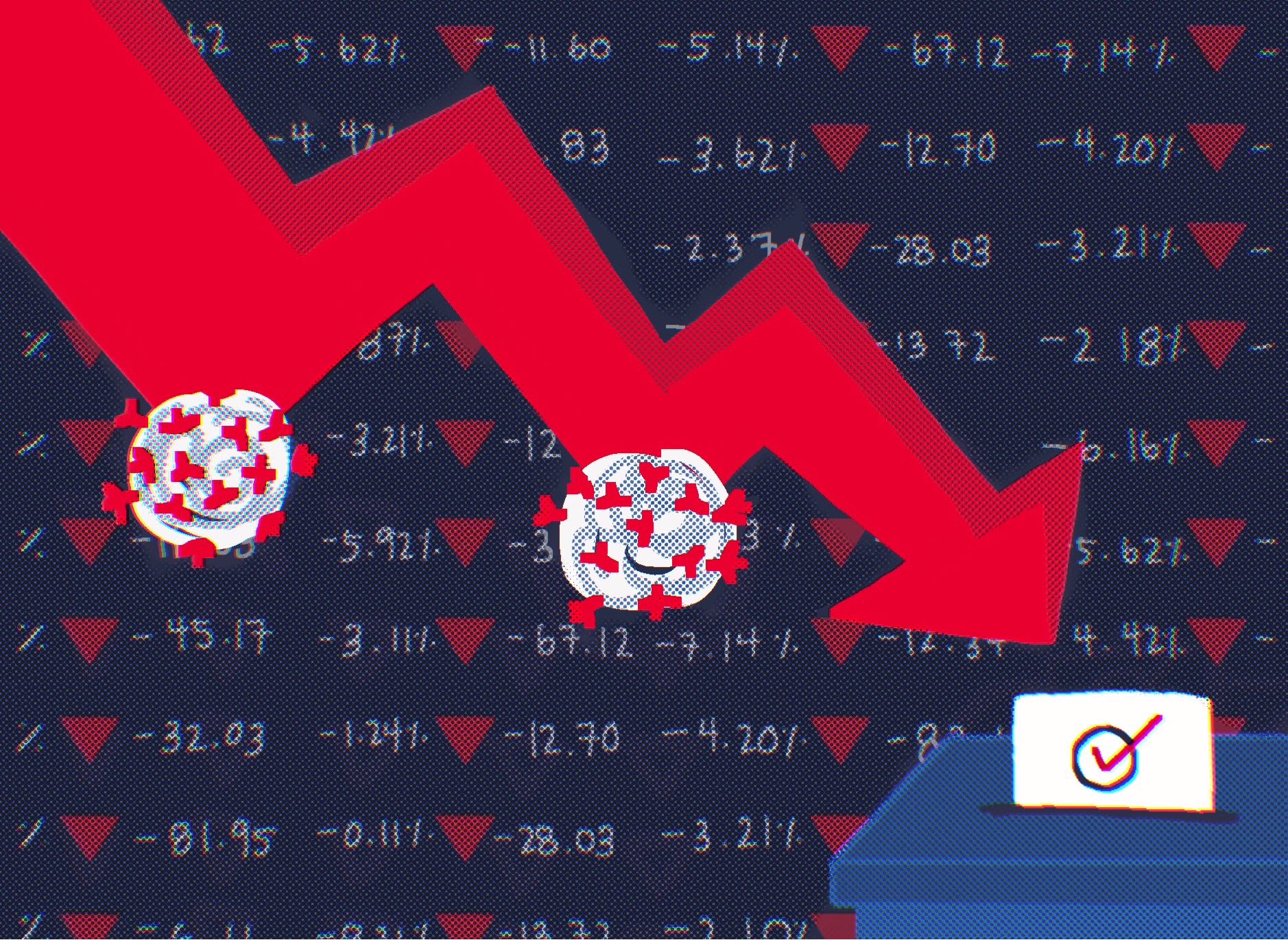 (Nghi Nguyen/Daily Bruin)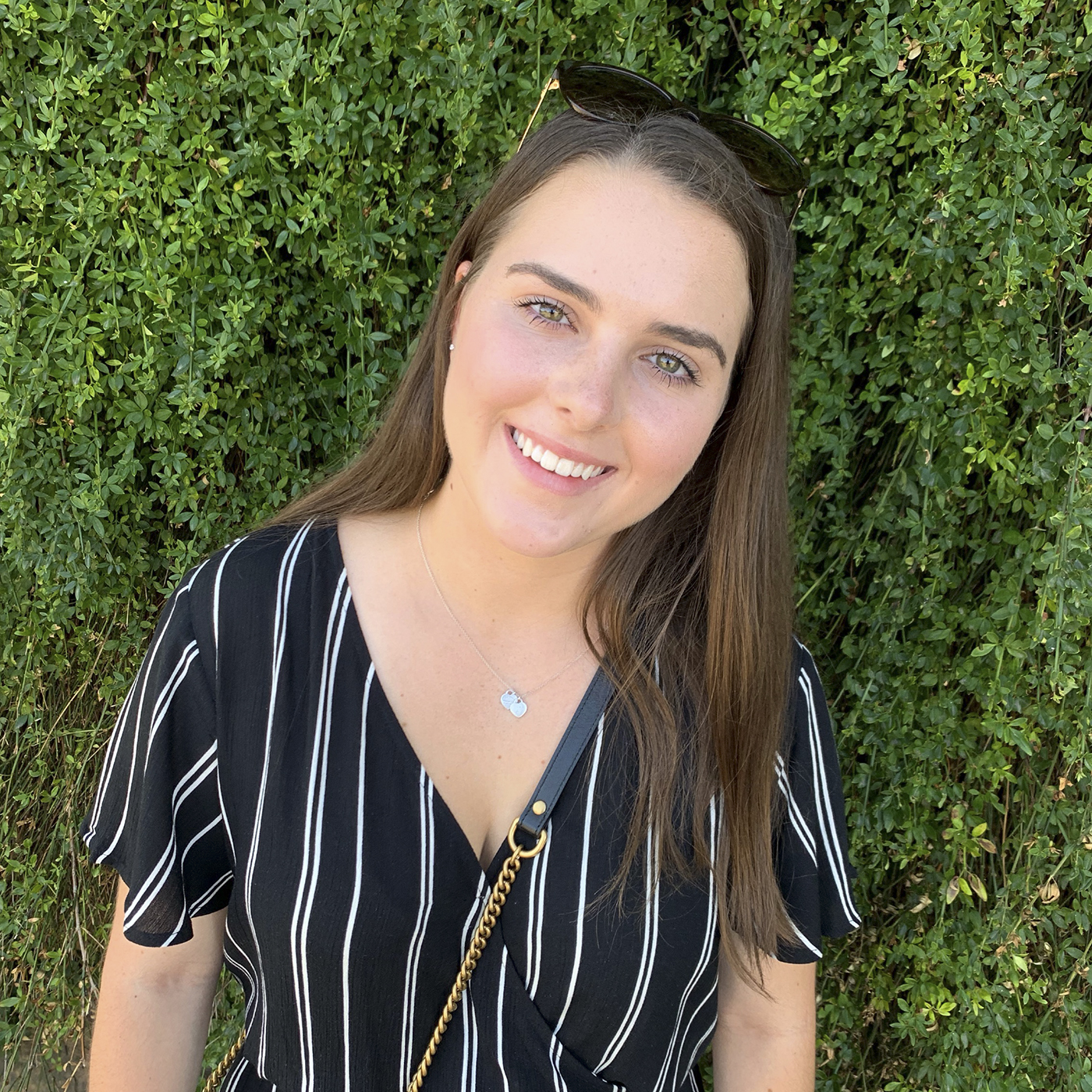 Research suggests that the state of the economy is closely linked to presidential election outcomes. What remains a mystery is how the economy's impact will manifest in an election that also happens to be in the middle of a pandemic.
Between April and June of this year, the United States' current-dollar gross domestic product decreased by 33.3%, which is equivalent to more than $2 trillion. Millions of Americans are unemployed, and a study by the National Bureau of Economic Research has predicted that more than 40% of recent job losses will be permanent.
John Zaller, a political science professor, said the incumbent party candidate does better when the economy is doing well and suffers when it is performing poorly. It would therefore be reasonable to assume that the recent blows to the economy would harm Trump's reelection campaign.
However, Zaller pointed out that even though GDP fell after the pandemic hit, Congress passed a stimulus bill that gave $1,200 to everyone whose income was less than $75,000. So, many individual's incomes increased in spite of this GDP drop.
"We don't have examples of when that's happened before," Zaller said.
Not to mention, the country's economy is actually recovering more quickly than many economists initially expected.
The Federal Reserve Bank of Atlanta's forecasting tool, GDPNow, projects a GDP increase of 34.6% in the third quarter of this fiscal year, which runs from July 1 to Sept. 30. A column for The Hill stated that this level of growth could aid in President Trump's reelection.
In fact, as key economic indicators like GDP have improved, so has Trump's popularity in many polls. In the beginning of July, Trump trailed Biden by nine points in the average of the polling data compiled by Real Clear Politics. During the month of September, Trump got within 5.8 points of Biden's lead.
The Detroit News columnist David Safavian argues that Trump's policies have made "V-shaped" economic recovery possible and that Trump will be able to repair the rest of the damage done to the economy. He also said that Biden's plans will not produce growth, especially for middle-income Americans.
Meanwhile, Garrett Szafman, a graduate student at the Anderson School of Management and the executive vice president of the Anderson Student Association, said he believes the Democratic Party's policies are better equipped to create sustained economic expansion post-COVID-19, while Trump's policies will be more effective in the short-term.
Daniel Grasso, a fourth-year political science student and policy innovation director at Bruin Political Union, said voters whose economic situations are more uncertain are more likely to consider candidates' economic policies when voting.
"Older, more affluent, retired voters are going to be able to ride out the pandemic with their savings," Grasso said. "On the other hand, less affluent working-age voters, and especially college students, are going to be very worried about which candidate is going to help or hurt them."
According to a study conducted by the Pew Research Center, the partisan divide in economic outlook has been strong during Trump's presidency. In other words, Republicans are more likely to believe the economy is succeeding and Democrats are more likely to believe it is doing less well.
This means that metrics like income or GDP may not have much of an influence on voters.
"I don't think that voters mostly respond on the basis of economic policy proposals," Zaller said. "Most voters vote for the same presidential party their whole lives."
Zaller also said independent voters have been unfavorable toward Trump since the beginning of his presidency. He said this is particularly striking because swing voters typically place more weight on the economy in their voting decisions, and most of Trump's term has had a good economy.
"Almost instantly since he took office, (Trump's) only supporters have been Republicans, so that puts him in a weak position going into the election," Zaller said.
Though COVID-19's impact on the economy can be calculated through measures such as GDP, using these calculations to predict the 2020 election isn't that simple.
"It's obviously an unusual situation due to (COVID-19)," Zaller said. "The economy has been doing well throughout all of Trump's term until recently – that has created some ambiguity."