The Quad: What it's like to have a chronic illness in school and amid the COVID-19 pandemic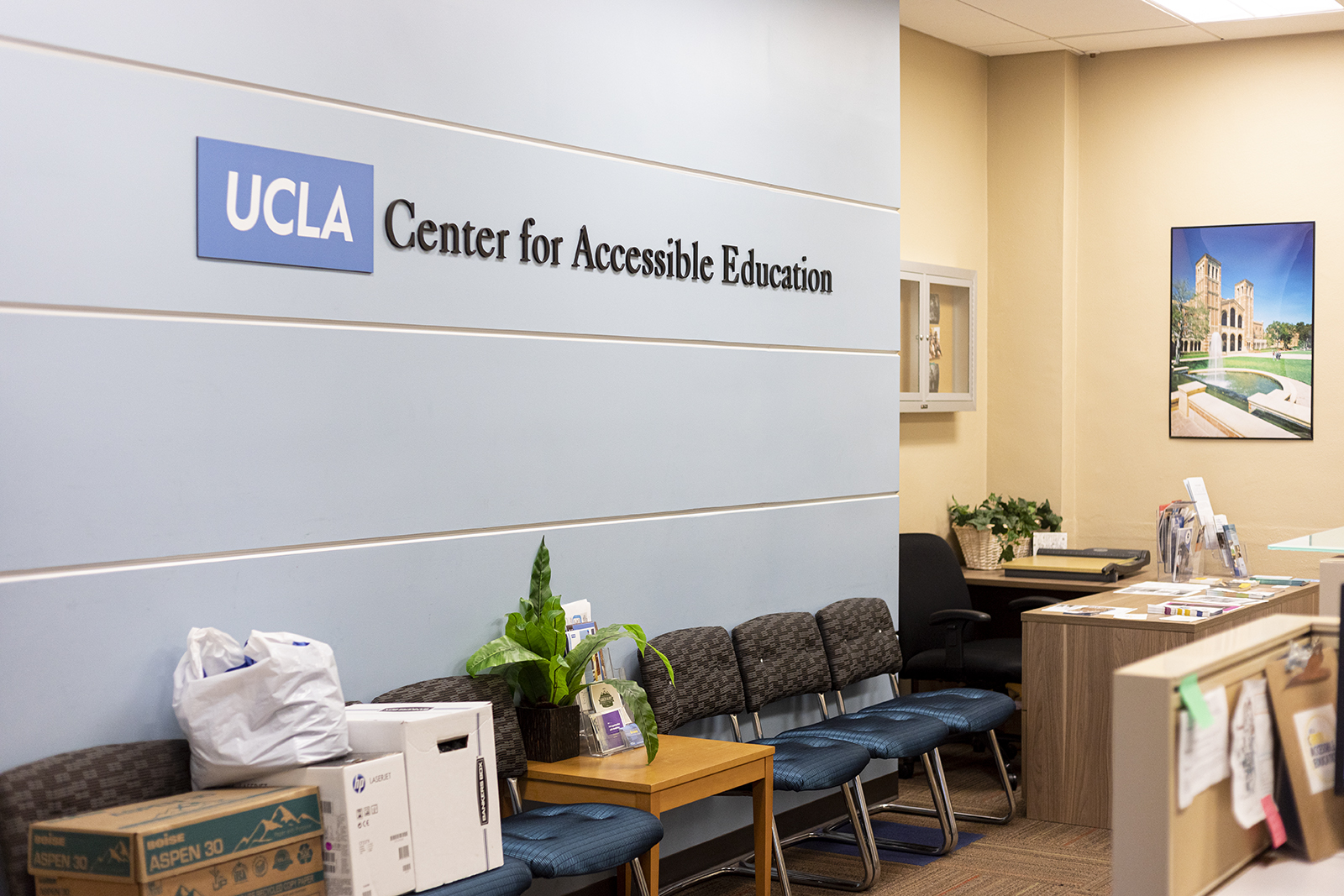 About one in five college students have a chronic illness, said Ying-Ying Meng, co-director of UCLA's Chronic Disease Program, in an emailed statement. (Justin Jung/Daily Bruin senior staff)
Being diagnosed with Lyme disease came as a shock after spending seven months battling with my immune system. As a second-year, it felt like the end of a "normal" college experience.
Unfortunately, chronic illnesses are the reality for about one in five college students, said Ying-Ying Meng, a co-director of the Chronic Disease Program and a senior research scientist at the UCLA Center for Health Policy Research, in an emailed statement.
A chronic illness can result in compromised mental, cognitive and/or physical functioning, and can be mild, moderate or severe in its presentation. Meng said UCLA uses the Centers for Disease Control and Prevention definition of a chronic illness: a condition that lasts one year or more and requires ongoing medical attention or restricts daily activities.
I have been able to continue my education and participate in extracurriculars while going through tests and treatment, though not to the extent that I had before the onset of the illness. However, I can confidently say that my UCLA professors and peers have been accommodating and understanding through it all.
The UCLA Center for Accessible Education allows academic accommodations to be made for students with learning disorders, psychological disorders, acquired/traumatic brain injuries, physical/mobility impairments and sensory impairments.
Norma Kehdi, associate director of counseling services for CAE, said in an emailed statement that students with a chronic illness can register with CAE and will be referred to a disability specialist who can assist them with accommodations or taking a medical leave of absence.
"The accommodations supported for students with chronic illnesses vary based on their unique experience and course/program requirements," Kehdi said. "Following registration, the CAE Disability Specialists offer support and advocacy in implementation of approved accommodations, including discussing accommodations with faculty and academic departments."
Many students seek the help of CAE to make arrangements with professors, such as extensions and extra time on exams. CAE also offers a disability transportation program and the option of adjusted attendance for students who may struggle to attend class because of physical barriers.
During the COVID-19 pandemic, Kehdi said CAE is offering virtual meetings with disability specialists.
Other students may choose to withdraw from UCLA for a quarter or longer to undergo medical treatment. In addition, the Arthur Ashe Student Health and Wellness Center at UCLA provides testing and referrals and can write prescriptions for students. Prices for these services are free or at a reduced cost if you are covered under the University of California Student Health Insurance Plan.
[ICYMI: The Quad: A guide to UCLA's health care services during COVID-19 pandemic]
Abbey Brandt, a fourth-year psychology student, took two quarters off during her sophomore year because of a chronic illness she has had since she was 8.
She said that while the university did accommodate her, the process for medical withdrawal is long and difficult, as UCLA does not always recognize extenuating circumstances without extensive paperwork and proof of illness.
When taking classes, Brandt said she plans her schedule with many breaks to allow herself to rest and tries not to spread herself too thin.
"I am always exhausted because my body is fighting itself," Brandt said. "People who don't know me may think I'm lazy."
Aneesa Walden, a fifth-year psychobiology student who was diagnosed with lupus at age 21, said her grades slipped following diagnosis.
"You can't focus when your body is sick," Walden said. "Just walking to class is exhausting."
Walden said the mental toll her illness took on her was also difficult, as she spent six hours per day in the hospital receiving treatment.
Now, because of the emergence of COVID-19, those with chronic illnesses face additional stress, as the risk of contracting the virus can be greater for people with compromised immune systems.
Los Angeles County currently records more than 1,000 new COVID-19 cases per day, resulting in a more intense need for additional safety measures for UCLA students who have a chronic illness.
Many of these students are considered to be in high-risk groups for contracting the virus, despite being in a lower-risk age group for morbidity and mortality from COVID-19. Additionally, some students still need access to in-person medical care for their illness, which only adds to the fear and risk of contracting the virus.
Every student at UCLA may face difficulties in one way or another, but we must be conscious and understanding of those who may have a chronic illness.
From the hopelessness they can feel after diagnosis to the loneliness they may face in a battle with their own bodies, unhelpful presumptions and indifference are the last things these students need.
These feelings of isolation can make it difficult for those like me to seek help and solace in others.
Many weeks for me consisted of requesting doctor's notes and studying for organic chemistry exams with an IV in my arm. Oftentimes, I would sleep through class or social events because my body was so exhausted. Without the support I received from my friends and professors, I would not have kept the mental strength to graduate on time.
"It's okay to ask for help, because college is tough in itself and your experience does not need to be the same as everyone else's," Brandt said.
And for those who don't experience chronic illness, make sure to seek out others around you who may be fighting silently and let them know that you're there for them.
As Walden said, chronic illness cannot be a one-man battle.