Opinion: LA officials must confront environmental inequities affecting communities of color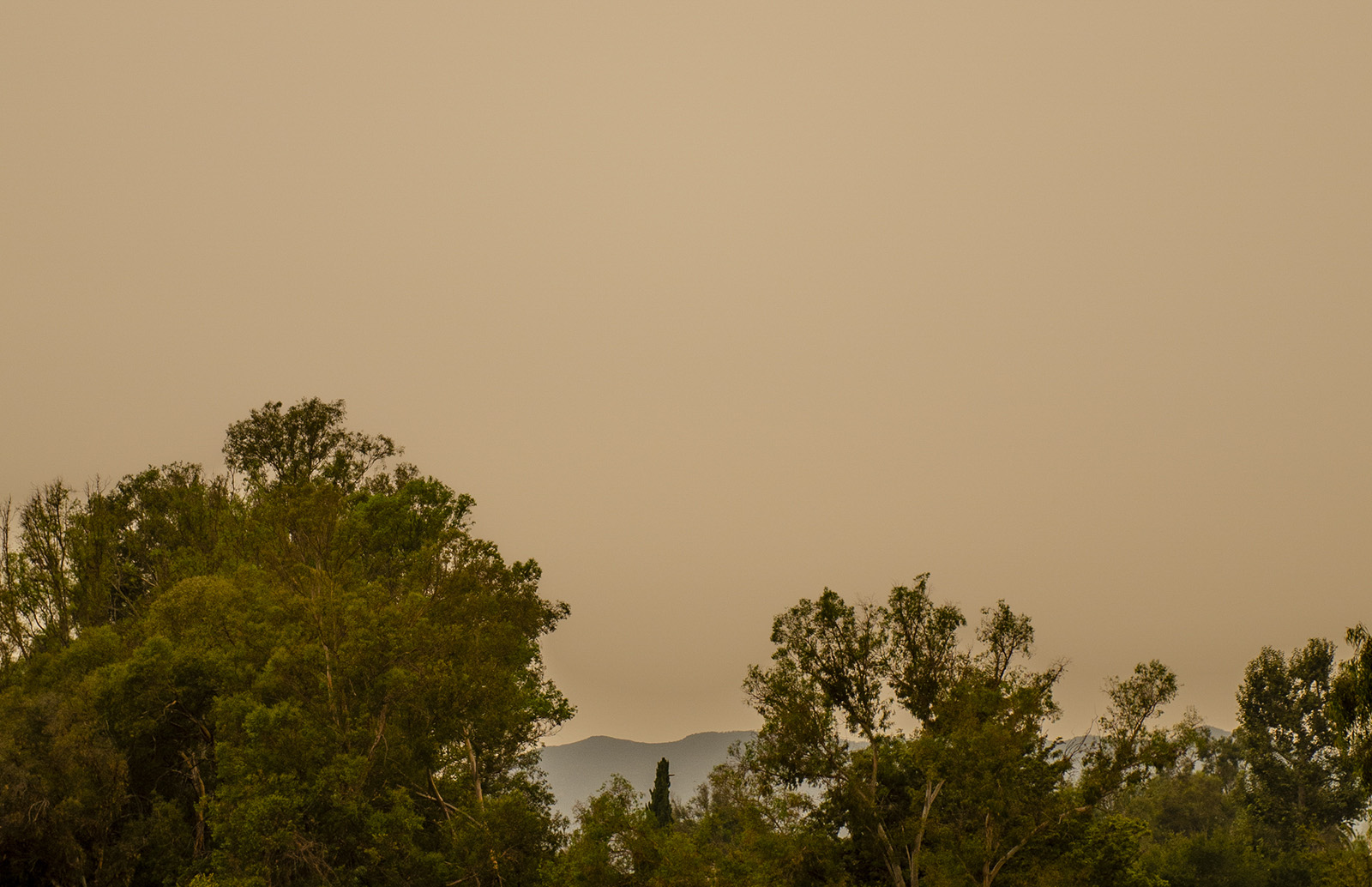 Pollution disproportionately affects low-income communities, and as the United States' smoggiest city, Los Angeles has an obligation to make systemic reforms to reduce the strain smog puts on its most vulnerable residents. (Kanishka Mehra/Photo editor)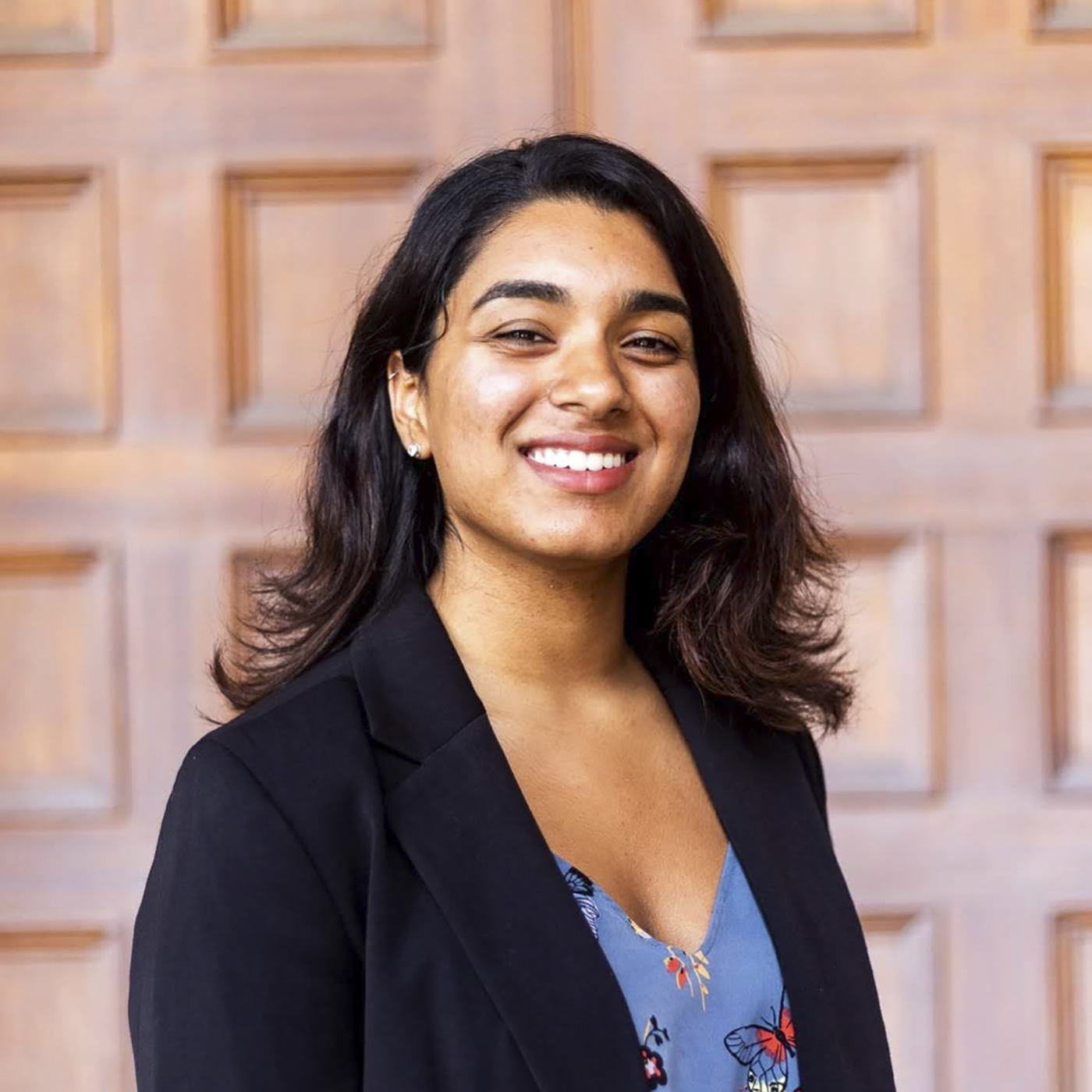 Correction: The original version of this article misspelled UC Berkeley.
This post was updated Oct. 11 at 9:09 p.m.
The fight for racial justice cannot ignore environmental justice.
From wildfires to a pandemic, nature doesn't discriminate, but people do. Communities of color and lower-income households are disproportionately harmed by environmental issues. As protests continue after the death of George Floyd, activists are also marching for environmental justice for communities of color.
The issue hits close to home – Los Angeles has consistently been named the U.S. city with the worst smog and the most deaths linked to air pollution. In 2017 alone, there were 7,140 deaths related to air quality. This week, state officials added South LA – which is comprised primarily of people of color – to a list of severely polluted communities that warrant monitoring mandated by Assembly Bill 617.
LA city officials must work harder to address environmental inequities beginning with air pollution. This means rethinking public infrastructure and working toward the goals set by L.A.'s Green New Deal, which proposes zero days of unhealthy air quality by 2025. Optimistic goals and lists are a great start, but they must be backed by substantial policy, regulations and funding.
A 2019 study by the Proceedings of the National Academy of Sciences found that white Americans contribute the most to air pollution through their consumption of goods and services, yet Black and Hispanic Americans are the ones who are disproportionately exposed. White people experience 17% less air pollution than they produce, while Black and Hispanic people experience 56% and 63% more, respectively.
Beate Ritz, a professor of epidemiology and environmental health sciences at the Fielding School of Public Health, said that air and noise pollution from traffic and LAX greatly impact the city's low-income communities.
"When you are actually mapping out the most affected inner-city areas, we know that the (nitric oxide) and (nitrogen dioxide) levels from traffic are the highest for low-income communities," Ritz said.
These disparities are a result of decades of racial and economic inequality. African Americans are more likely to live in areas with greater exposure to air pollution because of discriminatory redlining. As a result, they are more likely to be affected by asthma and other respiratory diseases.
The current record-breaking wildfires and subsequent hazardous air quality further exacerbate these adverse conditions.
A 2018 study by the University of Washington and the Nature Conservancy found that Black and Hispanic people are 50% more vulnerable to the effects of wildfires than white people. Native Americans are six times more vulnerable.
The effects of systemic racism are not just cyclical – they are a tangled web. Centuries of racial disenfranchisement mean communities of color live in greatly polluted areas but lack access to proper health care.
"We know the communities being affected by environmental injustices often are communities of color, are low-income communities that don't have the financial means to move to a different neighborhood," said Diana Nguyen, an alumna and former member of Environmentalists of Color Collective at UCLA.
The statistics are clear and communities of color deserve tangible solutions.
Monika Shankar, an urban and regional planning graduate student, said community-rooted organizations have worked to put local residents who have intimate knowledge of the problems in decision-making positions.
"I think communities have pretty clearly said, 'We have been monitored enough, we know what exists here at this point and we're not looking for more monitoring and more information and folks treating us like a lab,'" Shankar said. "What we need is an actual solution to the problem that is sitting in my backyard."
But policy faces its own share of challenges.
In 2019, Assemblyman Al Muratsuchi introduced Assembly Bill 345 to protect communities against pollutants from fossil fuel production. A 2014 report by the National Resources Defense Council found that in California, 5.4 million people live within a mile of oil and gas wells and that 92% of this population were people of color. In LA County alone, more than half a million people live within a quarter mile of these wells.
AB 345 would've mandated a buffer zone between residential areas and wells and refineries, which present serious health risks. A 2020 study by researchers at UC Berkley found that living within 10 kilometers of a production well had adverse health effects on pregnant women and newborn children.
Despite the alarming evidence, legislators rejected AB 345 in August. State senators who voted against the bill received contributions from oil and gas corporations.
The complexity of environmental inequities might seem difficult to tackle, but the fight must begin with small changes that tackle one aspect at a time. The defeat of AB 345 should push LA officials to pass their own legislation that reduces pollution and protects disadvantaged communities. Despite the possible upfront costs, the investments in our communities will more than make up for it.
Inaction is no longer tolerable when people's lives are at stake.
After all, clean air is a basic human right.
Bal is a 2021-2022 assistant Opinion editor. She has been a columnist for four years, covering stories from UCLA student life to California politics. She is currently a fourth-year political science and sociology student.
Bal is a 2021-2022 assistant Opinion editor. She has been a columnist for four years, covering stories from UCLA student life to California politics. She is currently a fourth-year political science and sociology student.