UCLA housing isolation proves to be lonely, but students look forward to freedom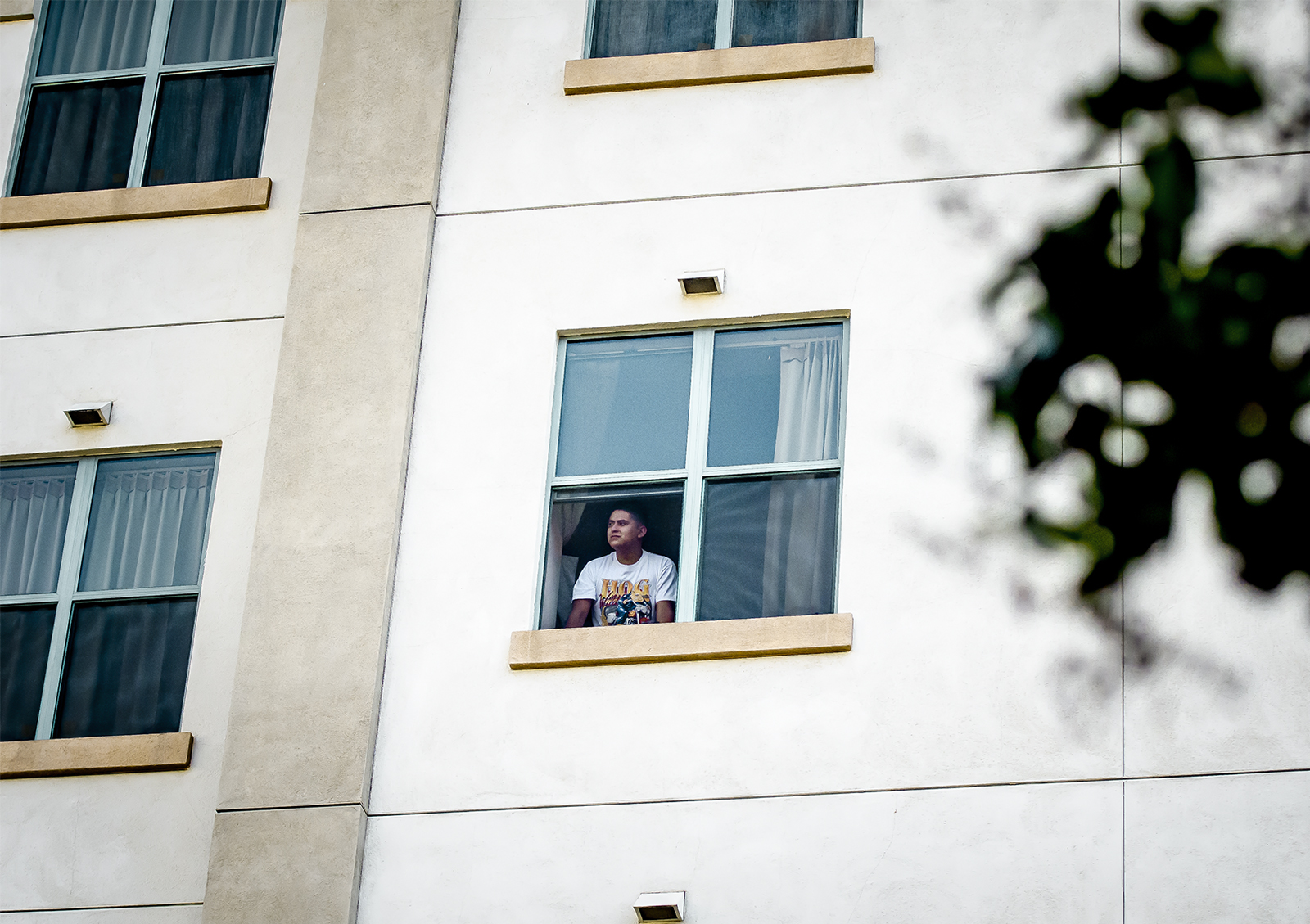 This fall, students who moved into on-campus housing and undergraduate university apartments isolated in their rooms for several days as part of UCLA's efforts to prevent the spread of COVID-19. (Kanishka Mehra/Photo editor)
This post was updated Oct. 5 at 12:36 a.m.
Alone in her dorm, Eliza Huang FaceTimed her friend for an entire day to fill in the unfamiliar silence.
Huang, a first-year political science student, was isolated in her room awaiting her COVID-19 test result as per UCLA's mandate for students who moved onto the Hill and undergraduate university apartments this fall.
All students were tested for COVID-19 before moving into their rooms. After they received access to their rooms, students isolated themselves in their respective units until they received a negative test result. UCLA expected students to be in isolation for two to three days, UCLA Media Relations spokesperson Ricardo Vazquez said in an emailed statement. Some students spent more time in isolation due to a delay in test results, Vazquez added.
After students receive their first negative result for COVID-19, students enter a "sequestration period," during which they may leave their room for meals, laundry and other services. Students can only interact with people on their floor or their apartment mates building during sequestration.
The sequestration period ends when students receive a second negative result for COVID-19. Students are tested again seven days after their first test. Those who test positive for COVID-19 will be in isolation until they test negative.
UCLA plans for sequestration to last for nine days, Vazquez said. As of publication, all students in on-campus housing and apartments are in sequestration, even if they haven't received a negative test result for COVID-19.
The isolation and sequestration period is a part of UCLA's effort to mitigate COVID-19.
Some students in De Neve buildings said the isolation and sequestration period left them feeling lonely.
On the second day of isolation, Kayla Davis said she broke down crying after she read the sticky notes her mother wrote for her before she moved onto the Hill. Being in a room with three beds with nobody but herself felt like a curse, added Davis, a first-year microbiology, immunology and molecular genetics student.
During isolation, Davis said she called her friends, met with her floormates over Zoom and played the online game Among Us.
For Horacio Fernando Marín Gómez, isolation has been a rough transition from what he is used to at home in Mexico.
"It feels weird," said Gómez, a first-year physiological science student. "I'm used to having a house full of all my siblings."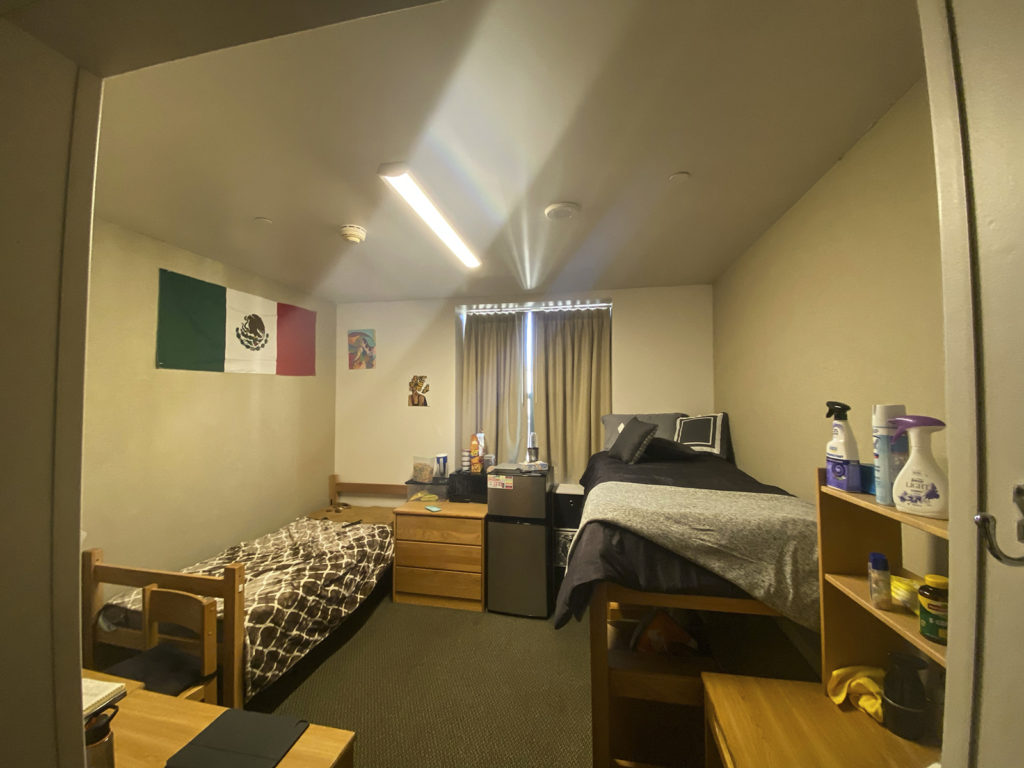 Resident Assistants also went through an isolation and sequestration period before their residents arrived, according to an emailed statement from UCLA Housing.
UCLA delivered meals to all students in isolation in on-campus housing, starting with lunch on their first day in housing until their lunch Wednesday. Students could order all of their meals in advance for that time period. UCLA will also deliver meals to students who remain in isolation.
Gómez said UCLA gave him random meals since he did not fill out the form to pre-order meals — but he still enjoyed the meals they provided. The salmon bowl he had during isolation was good, he added.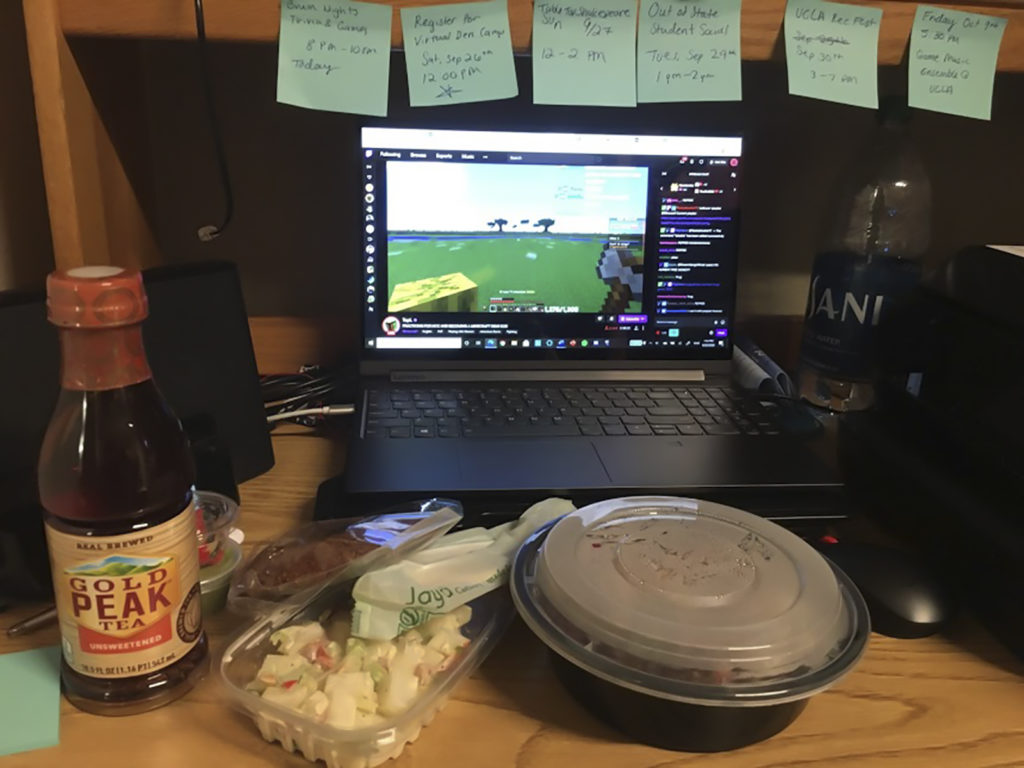 Students who lived in undergraduate university apartments had to prepare sufficient groceries for themselves during isolation, according to the move-in page on UCLA Housing's website. Students in university apartments could receive "contactless" food deliveries during the sequestration period.
Many students said they are eager to experience campus without restriction.
"I've never visited the campus before," Gómez said. "Just being able to go out, sit in the grass, do some homework, some reading besides just staying (in my dorm)."
Davis said she is looking forward to going to the beach and learning how to surf.
"I just really want to get out," Davis said. "But I can live with it for a couple more days."