COVID-19 tests at Ashe Center can cost $65 or more, depending on multiple factors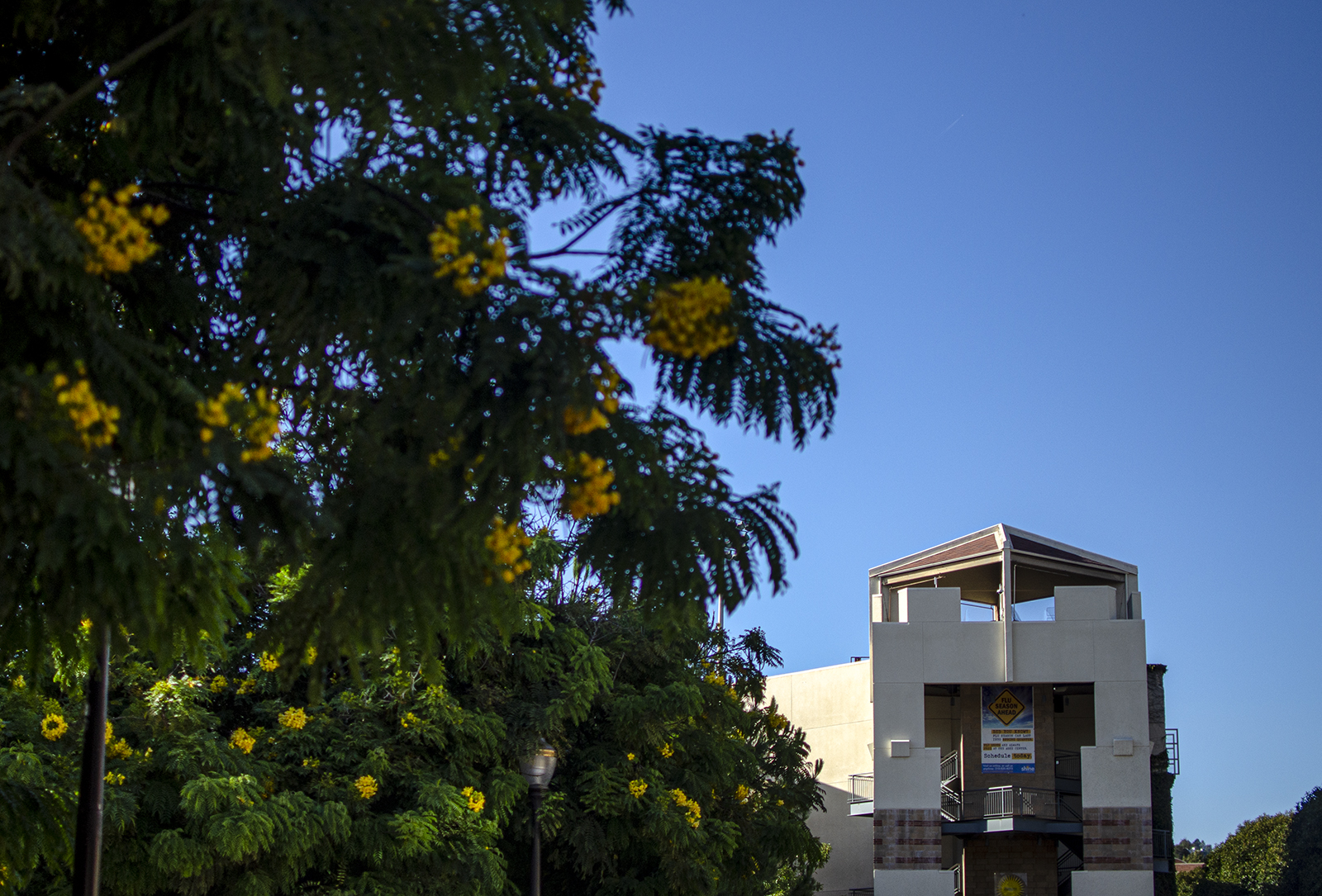 The Arthur Ashe Student Health and Wellness Center will charge students without a university healthcare plan at least $65 for a COVID-19 test. (Kanishka Mehra/Photo editor)
Students who do not have university health insurance must pay between $65 to $105 to receive COVID-19 tests on campus.
The Arthur Ashe Student Health and Wellness Center will charge students who have waived the University of California Student Health Insurance Plan between $65 to $105 for a COVID-19 test, according to the Ashe Center website. An initial screening test, which is required for students living in university housing and taking in-person classes, is free.
Students with UC SHIP might also have to pay for COVID-19 tests. Students with UC SHIP that would like to get tested but are deemed to lack medically necessary reasons by an ordering physician will also have to pay $65 to $105.
The price will depend on which lab is used to process the test, which Ashe Center physicians will determine, said John Bollard, the interim co-executive director of student health services.
The center will send tests used for patients who show COVID-19 symptoms to labs that can identify virus infections more accurately and at a higher cost, Bollard said.
Students arriving on campus will receive two free initial COVID-19 tests, as part of UCLA's community screening process, regardless of insurance status, Bollard said. The test is available for all individuals with an active affiliation with UCLA, he added.
Students who cannot afford additional tests at the Ashe Center or do not have health insurance can receive free COVID-19 tests at Los Angeles County testing centers, said Akash Kapoor, the UCLA Student Health Advisory Committee chair.
The drive-thru coronavirus testing center in Veteran Affairs Lot 15, at Jackie Robinson Stadium, is the nearest county testing location to the UCLA campus.
There are no active plans to reduce campus COVID-19 test prices for students without UC SHIP, Kapoor said. But with fall quarter approaching, SHAC hopes to open discussions about lowering costs with the administration, he added.
"It's difficult," Kapoor said. "COVID-19 tests are incredibly expensive."
Despite the cost of testing at the Ashe Center, students should get tested often, Kapoor said.
"The current LA County limit is gatherings under 10 people but students should get frequently tested because the web really spreads," Kapoor said.
UCLA is also looking for labs that can process COVID-19 tests at a lower cost, Bollard said.
"We are trying to just be really aggressive to offer a lot of accessible, no-cost testing to students so that we can really identify positives very quickly," Bollard said.