Roundnet spikes in popularity on campuses but faces COVID-19 challenges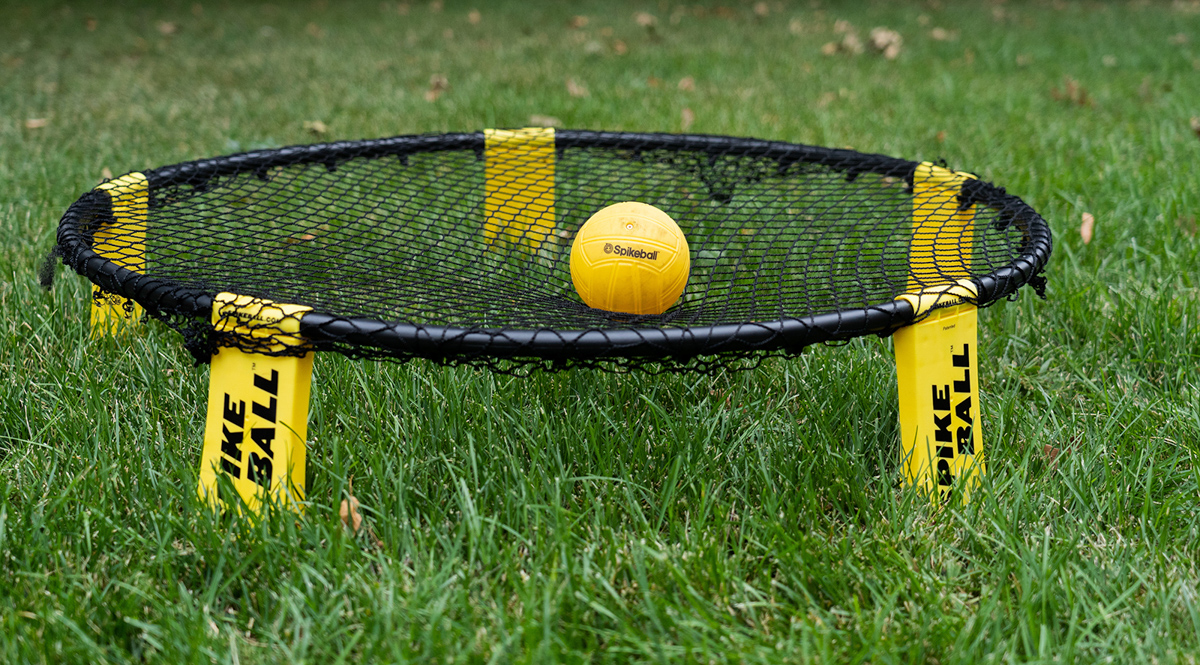 Spikeball Inc. is the No. 1 roundnet equipment producer in the world, but it also runs the largest tournament organization in hopes of one day turning roundnet into a premier sport. (Ellie Tsai/Daily Bruin)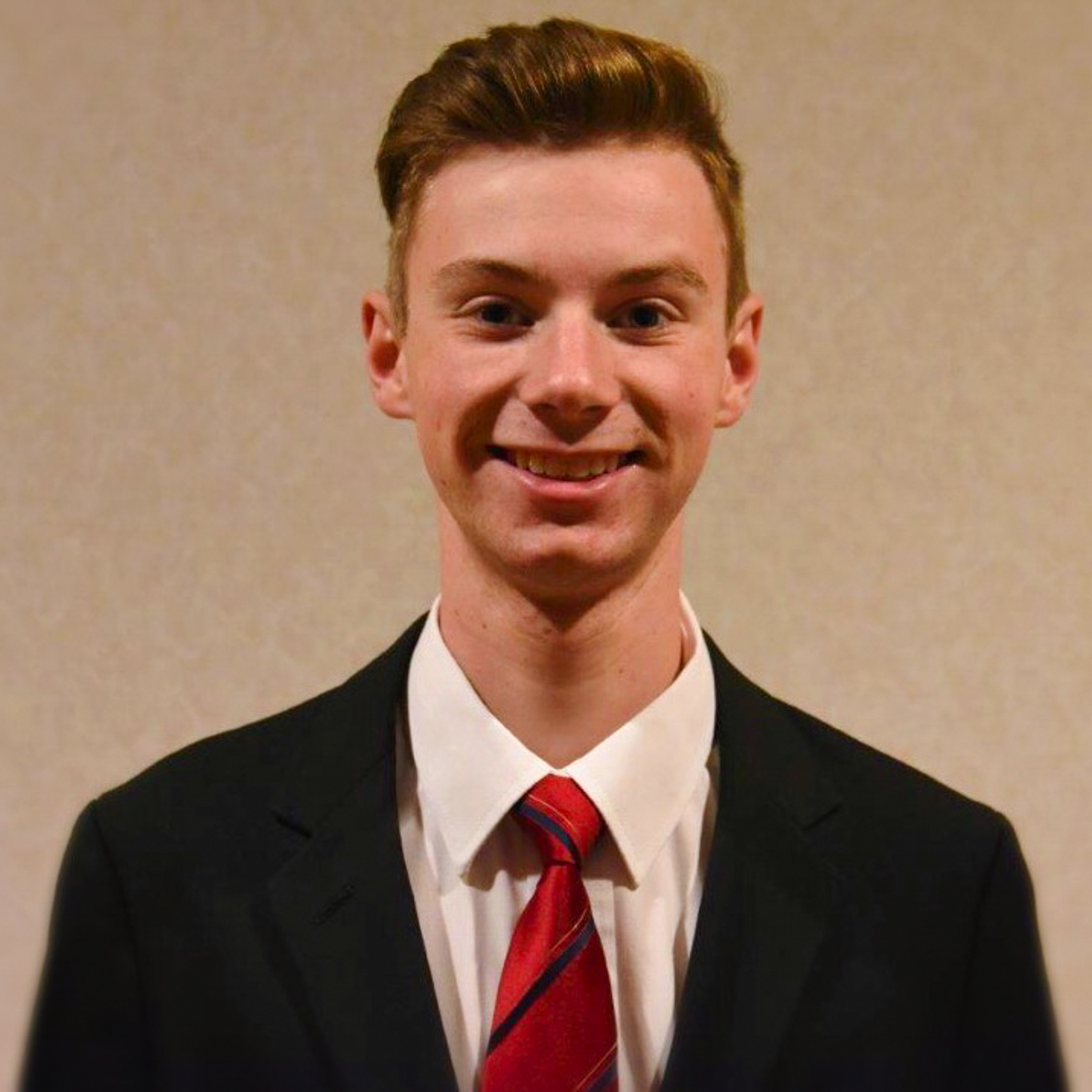 Sept. 22, 2020 11:08 a.m.
Roundnet, a sport whose most popular brand is Spikeball, faces the challenge of expanding its relatively new college competition amid the COVID-19 pandemic.
Originally invented in 1989 by toymaker Jeff Knurek, spikeball sat in limbo for nearly two decades before Chris Ruder, now the Spikeball Inc. CEO, stumbled across the game.
With the intention of turning Knurek's game into a sport, the company made its way to the popular entrepreneurial TV show Shark Tank in 2015. Ruder struck an investment deal with Daymond John, but it ultimately fell through before the show aired.
Despite its ability to capture the attention of a "Shark," the definitions of roundnet and Spikeball – and their relationship – remain unclear to some.
An event manager for the Spikeball Roundnet Association, Nora White, explained the association's roles.
"Spikeball is the equipment and roundnet is the sport," White said. "Currently, we have the biggest roundnet organization or association that is sponsored and run by Spikeball and Spikeball employees. Spikeball coordinates the SRA, which is about a 20 tournament tour series all around the country, as well as the U.S. Nationals."
Notably, these tournaments are open for anyone to compete. However, one demographic, college students, seems to have taken a liking to the game. And at UCLA, roundnet is deemed an official club sport.
Unfortunately for the sport trying to make a name for itself, there are newfound complications given the unprecedented COVID-19 pandemic.
The original roundnet club co-founder at UCLA, Ryan Baillargeon, graduated this past year, participating in his last SRA tournament just as the COVID-19 outbreak in the U.S. began.
"We were really fortunate because at that time there were only a handful of cases, and none of them were in Los Angeles, to our knowledge," Baillargeon said. "I don't regret playing in that tournament or anything, but if that were to happen right now, obviously I would not play in it, because I would not be into traveling for a tournament."
Since then, the SRA has no tournaments scheduled until at least 2021, thereby sentencing the club team to no competition for the rest of year.
Across the Spikeball world, however, there have been differing reactions to COVID–19. Some individual local leagues continue to run tournaments in their area. The Utah Roundnet Association, founded by Taylor Sanford, is running some of its most extensive tournaments to date while implementing precautions to limit any potential spread of the coronavirus.
"We've just been following the Utah (Department of Health) guidelines," Sanford said. "We've put in precautions to limit high fives, give social distancing when possible and spectators are supposed to wear masks."
While some may be quick to judge Sanford for the decision to continue to run local tournaments, Baillargeon said there is a stark difference between local and SRA-run tournaments. Whereas local contests rarely exceed 20 teams, the SRA typically has 65 to 70 seeds at minimum, Baillargeon said.
"You can definitely tell the difference between an SRA-run tournament and just a normal tournament director," Baillargeon said. "(The SRA) comes in with so much more Spikeball gear. They are a lot earlier than everybody else. They actually have a crew versus when it's just run by an individual, it's one or two people that'll set it up and just do everything."
During a "regular year," the SRA partners with these smaller, local tournaments – sponsoring such events to unify and expand the sport. These partnered organizations are considered Recognized Roundnet Organizations. To date, the SRA has 13 American RROs, six Canadian RROs and 22 RROs in other countries.
Considering the SRA has canceled all of its remaining 2020 tournaments, it's no surprise that the association put a halt to sponsoring local tournaments as well, stating that keeping up with each state's regulations would be unnecessarily strenuous.
"Some of those have been hosting tournaments or pick-ups throughout (the COVID-19 pandemic); some have not," White said. "We have chosen to not sponsor any events, just kind of like a blanket, 'No, we don't want to have to worry about if they are following the regulations in their area,' all of that."
The two sides, while in opposition to one another regarding how to proceed in the near future, agree that for roundnet to take off in the long run, kids must start early, just as in most other sports. Moreover, to grow the college scene, it is essential to have people familiarize themselves with the game in high school.
"We have a complete curriculum for (physical education) teachers to use and create units out of, and we have a lot of high school clubs that have been popping up," White said. "Utah actually runs some high school leagues in that area. We do have kids that are playing well in high school that are choosing their colleges based on where they can compete and things like that. But it's going to take time to grow that base."
While Spikeball Inc. works both nationally and globally to increase the sport's recognition, local organization leaders like Sanford have taken it upon themselves to increase the high school scene in a more hands-on way.
The goal is to have roundnet one day be at the same level of popularity as soccer, football or basketball, or at least begin to see rapid growth such as with lacrosse, water polo and bowling.
"As soon as we can get young people to start saying, 'I play spike; I play roundnet,' instead of soccer or instead of baseball, where it's not just a complementary sport but it is their primary sport, that's really what the goal is," Sanford said.
A player himself in high school, Baillargeon said it only takes a couple of weeks to familiarize yourself with the sport. Additionally, roundnet is easy to get involved in as the community seeks to grow – you do not need any experience to dive in headfirst at UCLA.
As the high school scene increases, the college scene may follow, especially as sports networks such as ESPN begin to take notice.
"The college nationals were on ESPN last year," Baillargeon said. "I really like how (the SRA is) expanding the sport, because if they showcase the popularity at the college level, then Spikeball in general is going to blow up."
As the SRA, URA and other local organizations continue to market the game to both high school and college students, with help, roundnet has as good a chance as any to make a name for itself.
Boal is currently a Sports senior staff writer on the football, men's water polo and swim & dive beats. He was an assistant Sports editor on the gymnastics, rowing, swim and dive, men's water polo and women's water polo beats. Boal was previously a contributor on the men's water polo and women's water polo beats.
Boal is currently a Sports senior staff writer on the football, men's water polo and swim & dive beats. He was an assistant Sports editor on the gymnastics, rowing, swim and dive, men's water polo and women's water polo beats. Boal was previously a contributor on the men's water polo and women's water polo beats.