Limited time on campus, remote learning pose unique problem for transfer students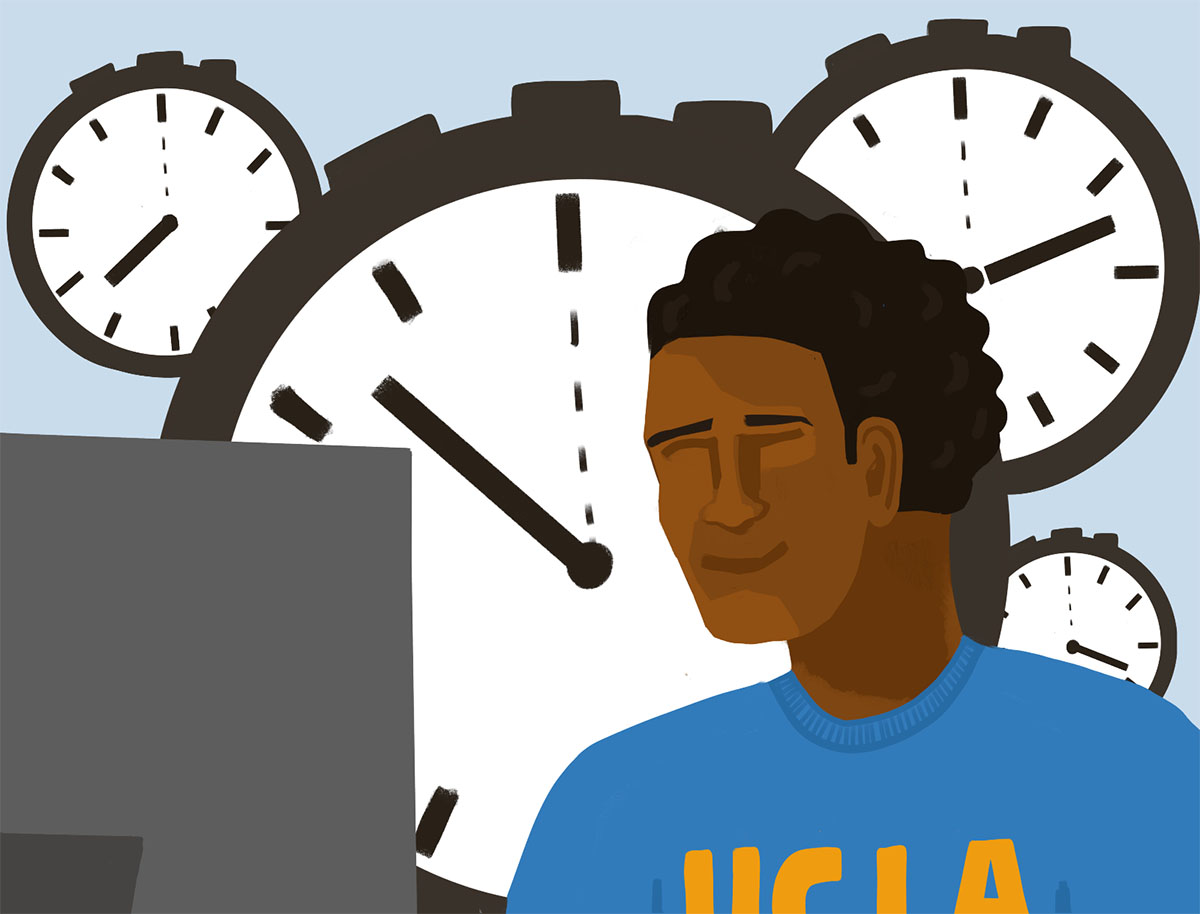 (Emily Dembinski/Illustrations director)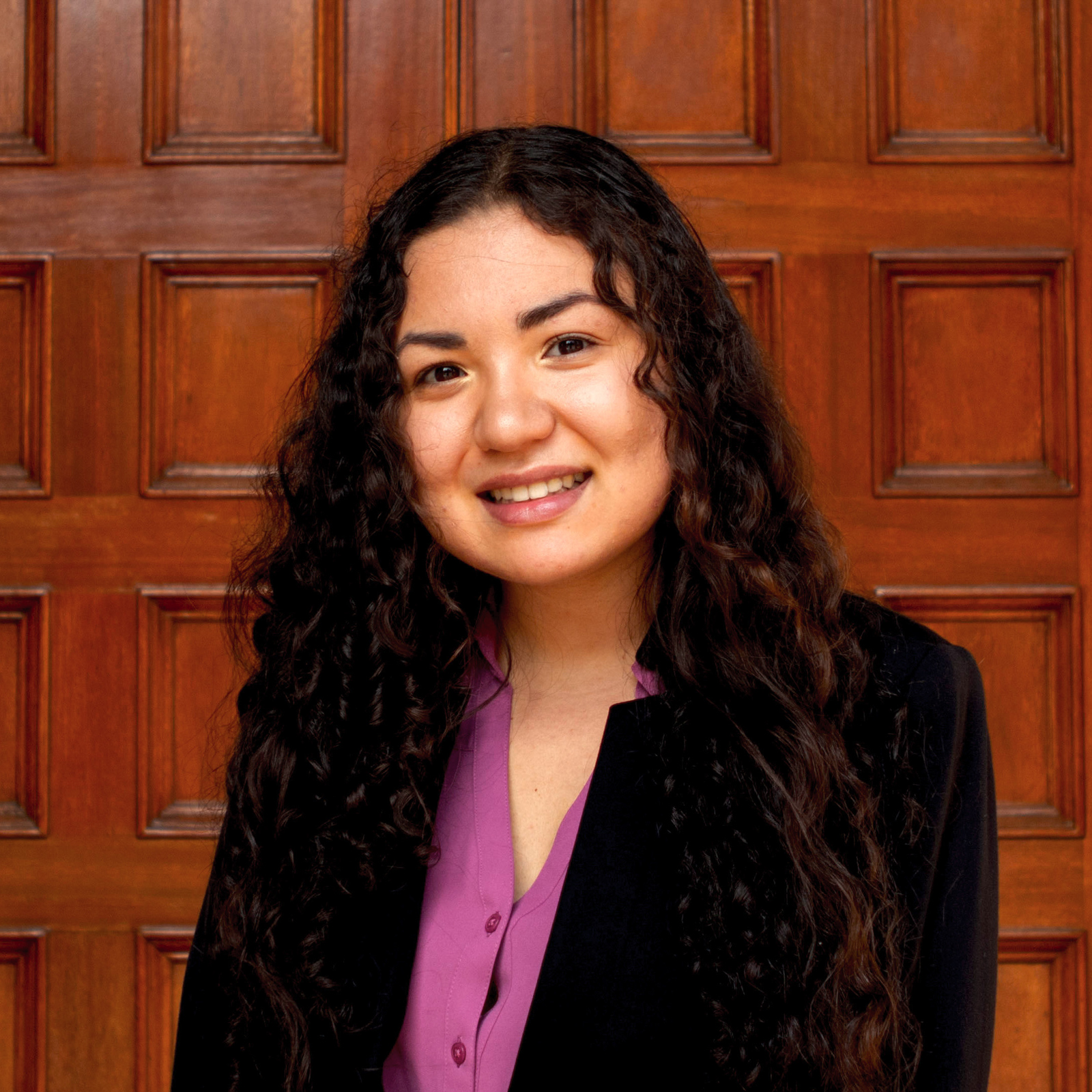 Sept. 22, 2020 10:47 a.m.
For Deborah Banner, college almost feels like a missed opportunity.
Banner said she was drawn to UCLA because her community college professors spoke highly of the psychology program, as well as for research opportunities.
And over Banner's first two quarters at UCLA, she was just getting acclimated to school and did not set aside time to have fun, she said.
"Fall (and) winter quarter, you're getting used to UCLA, and you're starting to meet people, … and it kind of feels like spring quarter is going to be that fun part where you really get to enjoy yourself and hang out with all those new people you've met and enjoy going into summer with them," Banner said.
Banner, a fourth-year psychology student who transferred to UCLA last year from Santa Monica College, is one of several transfer students who said UCLA's mostly remote fall quarter will make it more difficult to secure research opportunities and form friendships.
Transfer students may feel as though they must prioritize their academic goals instead of social ones, said Matthew Pineda, a fourth-year linguistics and computer science student who transferred to UCLA last year from Mt. San Antonio College.
"In community college, there's a lot of people who never participated in social organizations, … and then they tell themselves, 'Yeah when I transfer I'm going to join this; I'm going to do that' … because they (were) really (focused) on transferring," he said. "Now when this happens, it takes a little bit away from that opportunity to do so."
Even though he joined clubs during his first two quarters, Pineda said there are other things he wishes he could have done while on campus.
Madelyn Walker looked forward to participating in research at UCLA. However, most labs are not accepting new students currently, said Walker, a fourth-year molecular, cellular, and developmental biology student who transferred to UCLA last year from Santiago Canyon College.
Getting into research as a fourth-year student is usually difficult because professors tend to prefer younger students who will stay on for several years, Walker said. It is especially difficult when research is remote, she added.
Walker plans to attend medical school after graduation, and medical schools expect applicants to have research experience, she said. While she has worked in a hospital assisting nurses and currently works as an emergency medical technician, she said she worries her lack of research experience will decrease her chances of getting into medical school.
"Research was the one thing I felt I could only get at UCLA," she said.
Walker said she plans to take a gap year before applying to medical school during which she hopes she can gain research experience.
Serendipity and proximity are what make college special, Pineda said.
"Things (can) happen and conversations (can) spin up in such a way that lets ideas flow into motion," he said. "As well as proximity, they kind of feed into each other. When you have proximity, … and you have this culture around it, it makes it easy for this serendipity to happen."
Unfortunately, those things don't translate well to an online college environment, he said.
"Online spaces are calculated and specific, and that's not usually what you get on a college campus," Pineda said. "Student life is not calculated."
Although online schooling may harm students' social experiences and research opportunities, it may be more equitable for students who commute or have other responsibilities, said Marian Gabra, director of advising professional development for Undergraduate Education Initiatives. Instead of taking time to travel to campus, students can go online if they want to attend talks or meet with a counselor, she said.
While there is no substitute for the in-person interaction that happens on a college campus, there are ways to foster connections remotely, Gabra said. Students can develop relationships with their professors by meeting with them online and attending office hours, she said.
"We have to work a lot harder in this current situation to create those spaces for connection and community," she said. "It will be critical … for the institution to create a structure for that to happen."
Walker dreamed of attending UCLA when she was in high school, but she said she was waitlisted when she applied in her senior year. So instead of attending a different university, she attended community college and transferred in.
Now, Walker said she sometimes questions her decision to attend community college and transfer to UCLA because her time at UCLA has been cut short. Nevertheless, she is optimistic.
"At the end of the day, I have to remember the feeling that I had getting into this school and the pride that I have in being a Bruin, even if it's only for two years," she said. "It's bigger than any of these obstacles that we're facing as transfers."