Incoming international students face struggles amid new ICE policies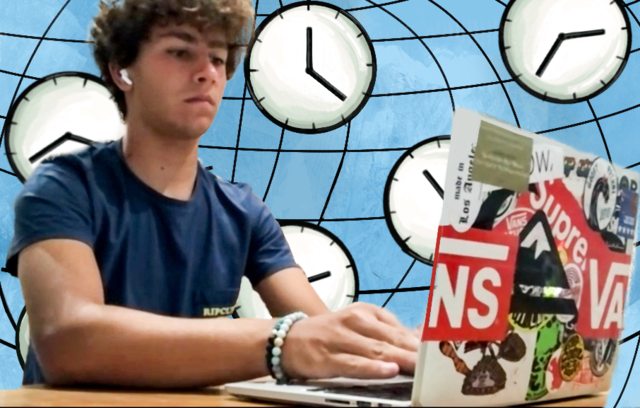 A July 24 Immigration and Customs Enforcement order prevents incoming international students, like Oscar Basuyaux, taking a full online course load from entering the U.S this fall. (Photo by Sakshi Joglekar/Daily Bruin, Photo illusutration by Emily Dembinski/ Illustrations director)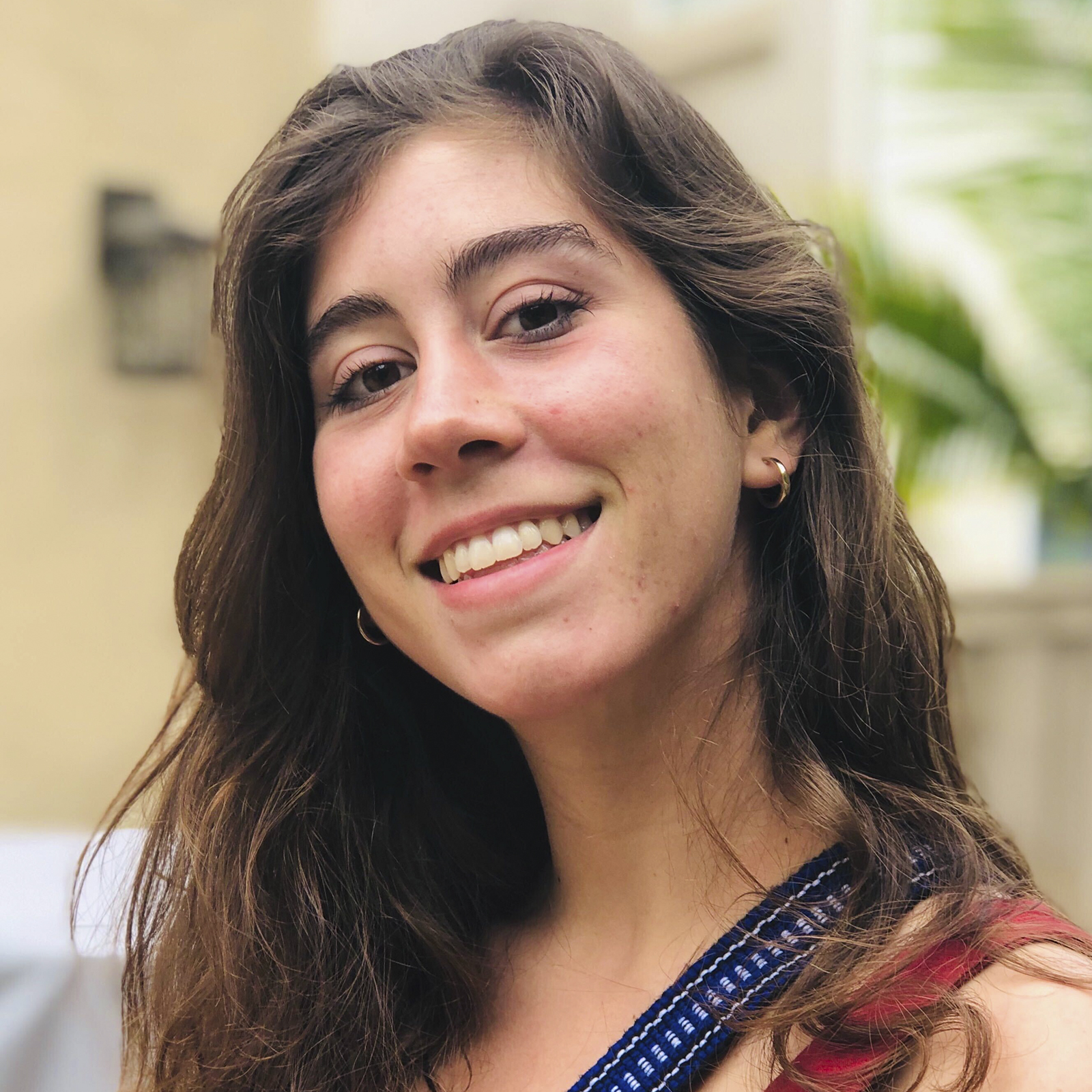 When Immigration and Customs Enforcement rescinded their policy barring international students who only take online classes from entering the U.S., Oscar Basuyaux celebrated.
But 10 days later, when he learned that the recision did not apply to incoming international students like himself, he was crushed.
"I remember that night coming home, and just letting myself fall on my bed with headphones, blasting music," said the incoming first-year business economics student from Morocco. "I cried, just because of how disappointed and frustrated I was."
The July 24 ICE policy prevents incoming international students from entering the country if they are only enrolled in online courses this fall.
UCLA reduced the number of fall quarter in-person classes offered in August, following a county public health directive. There will be around 700 students taking in-person courses in the fall, said UCLA spokesperson Ricardo Vazquez in an emailed statement.
Barred from entering the country, many incoming international students must now find last-minute housing arrangements outside the U.S. and contend with time zone differences and nonoptimal study environments.
Basuyaux, who is in Paris, cannot return home because the Moroccan government closed its borders to non-residents, and he did not apply for his Moroccan residency after he turned 18. Basuyaux said he prefers to study at home in Morocco.
"I probably have to rent an apartment in Paris," Basuyaux said. "And that's expensive and kind of inconvenient, especially if I have to do it at the last minute."
Paris is the fifth most expensive city in the world to rent a two-bedroom apartment, according to research by Deutsche Bank. Basuyaux's parents will pay for his housing, he said.
Nishka Laungani, a first-year cognitive science student, lives in a small house in Hong Kong with six other family members. Her small shared space will make it difficult to focus because she does not have a quiet place to study, Laungani said.
Synchronous courses in different time zones may force international students to attend live lectures in the middle of the night, said Bakur Madini, the Undergraduate Students Association Council's international student representative.
Madini lives in Saudi Arabia, which is 10 hours ahead of Pacific Standard Time, and he said he had to reverse his sleep schedule during the spring quarter and summer sessions. Madini added he will continue living in Saudi Arabia over fall quarter.
Basuyaux and Laungani created a petition early August to call on UCLA to create an in-person class to let incoming international students enter the country in the fall. They proposed various ideas, such as an international-student-specific Fiat Lux or offering the Dashew Center for International Students and Scholars' mandatory iSTART program in-person. As of publication, more than 1,200 people have signed the petition.
Due to the changes in housing and in-person class offerings, they now hope to push the administration to create accommodations for the winter quarter, Laungani said.
Basuyaux said that aside from creating new in-person classes, there are many ways the administration could help incoming international students.
UCLA should provide a list of in-person classes offered and make sure departments offer asynchronous classes, Basuyaux said.
UCLA could also loosen its restrictions to allow students to defer their admissions, Basuyaux said. Currently, students can defer their admission if they have to fulfill military duties. The university should also lower the tuition for non-resident students, who pay over three times more than in-state students, he added.
Still, Basuyaux said he understands that UCLA is not responsible for the policy changes.
The administration should be more proactive in addressing students' needs, Madini said.
"It shouldn't be that we're going around and chasing (the administration)," Madini said. "It should be (the administration) basically asking students or student leaders about their situation, about possible solutions and about how we can work together."
Madini said his office has pushed the UCLA Academic Senate and department chairs to address time zone and connectivity issues by recommending that professors structure their courses asynchronously, allowing students to watch lectures at any time of the day.
Basuyaux said he and Laungani will have to stay up until 4 a.m. and 7 a.m., respectively, if they cannot enroll in asynchronous classes.
"We're gonna have to shift our whole sleeping schedule by almost 12 hours," Basuyaux said. "And that's not physically or mentally healthy."
Litong Cao, a first-year pre-sociology student from China, gave up her housing offer due to the ICE restrictions. It can be difficult to keep up with policy changes for entering the U.S., Cao said.
"I'm a little confused because every morning when I wake up, there might be a new policy," Cao said. "It's tiring for me to get the updates."
Although some incoming international students accepted the situation, Basuyaux said he will continue to advocate for an in-person class.
"I don't want to give up quite yet," Basuyaux said. "And a lot of other students don't either. We have faith that maybe UCLA's going to hear us, or something's going to change."