The Quad: The Paycheck Protection Program and how it has affected Westwood businesses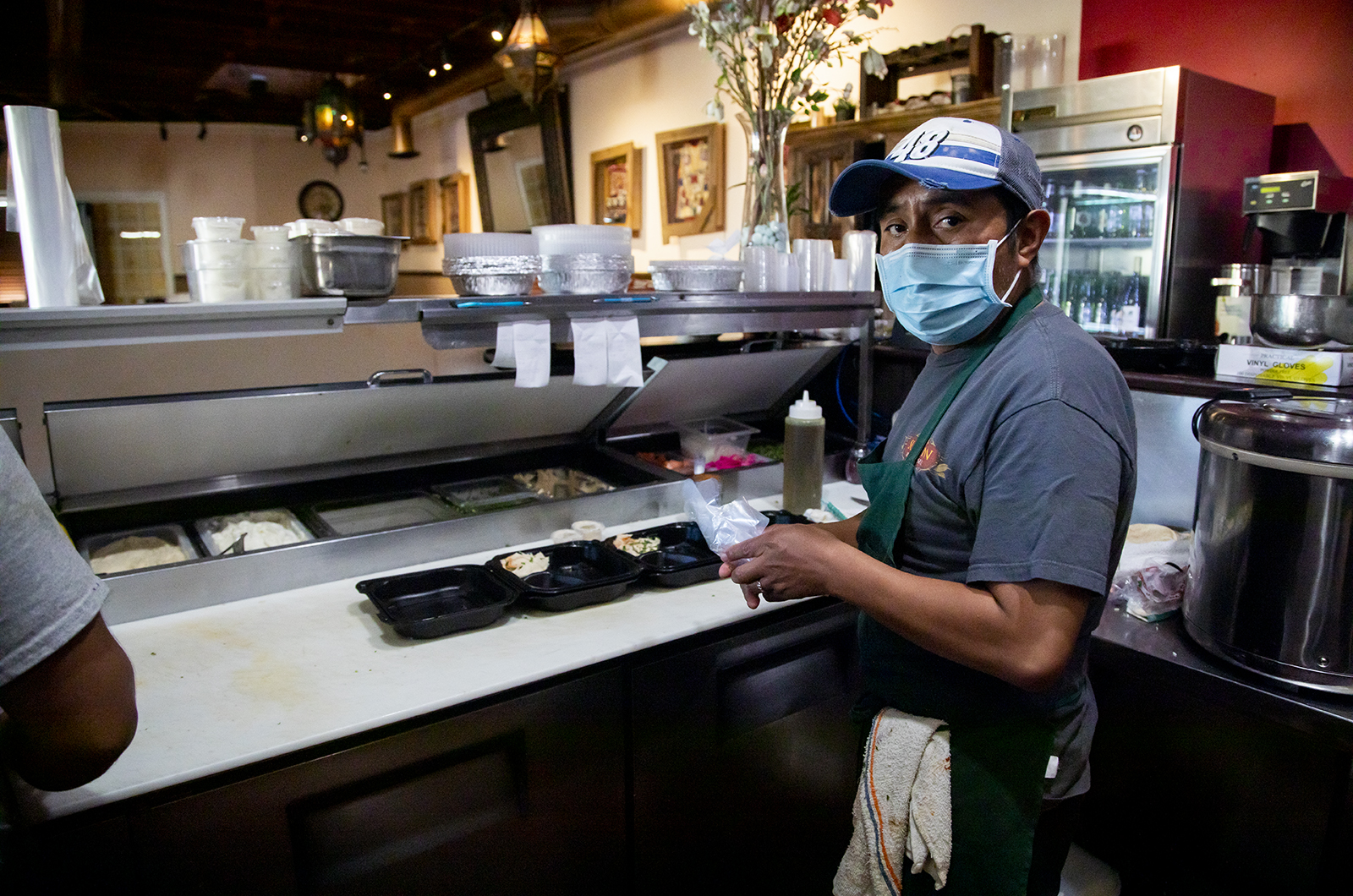 As small businesses struggle to stay afloat during the COVID-19 pandemic, the U.S. government deployed aid loans, such as the Paycheck Protection Program. (Justin Jung/Daily Bruin senior staff)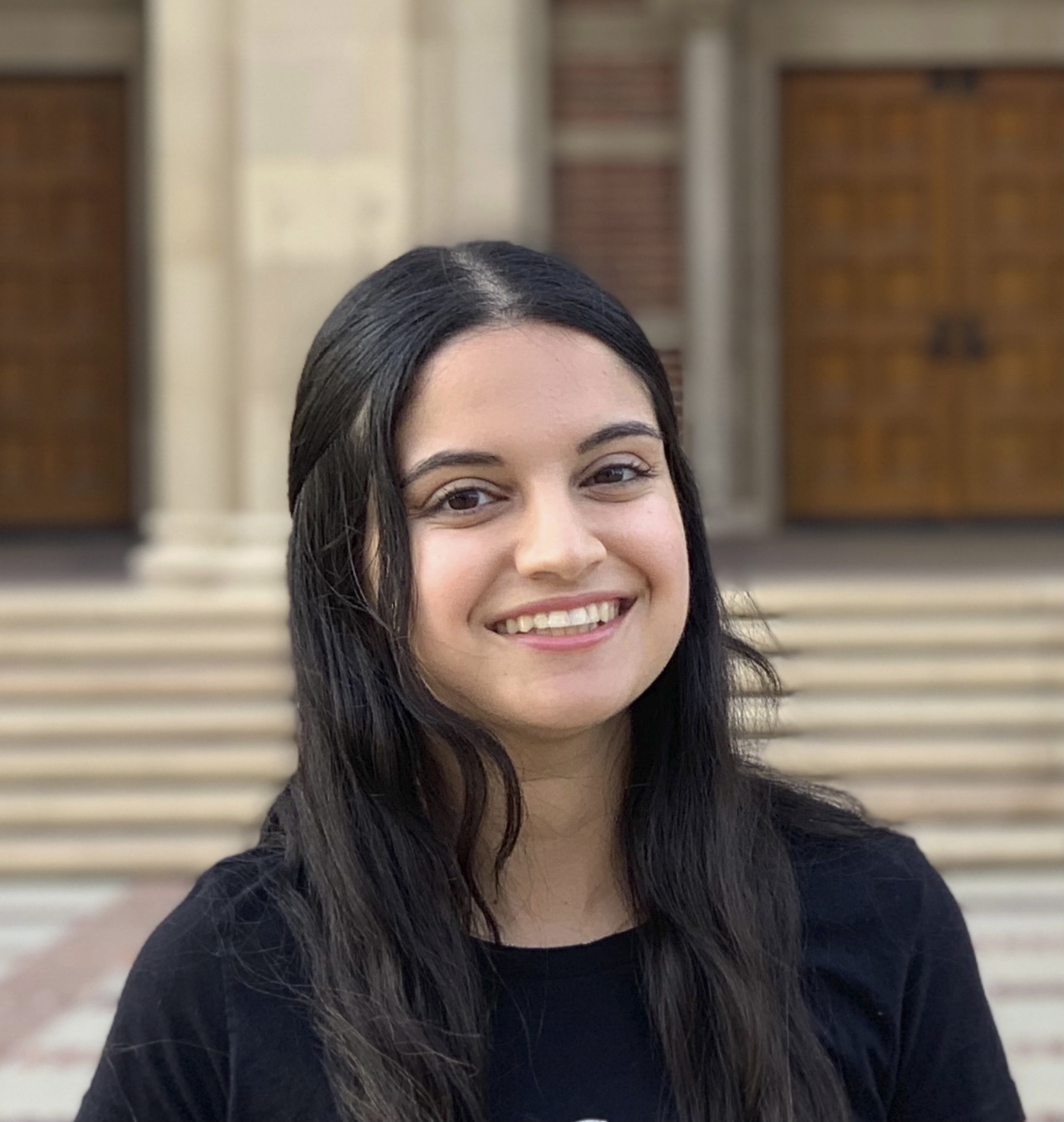 The COVID-19 pandemic has been a test of perseverance for businesses, especially small businesses trying to stay afloat. The United States government, though, attempted a rescue – the Paycheck Protection Program.
The U.S. Small Business Administration had distributed $525 billion dollars worth of PPP loans as of Aug. 8 to help relieve the financial struggles of small businesses and to help keep workers on payroll. On July 6, the SBA and Treasury Department released data on where 4.9 million of the loans went – some to our favorite Westwood businesses.
The SBA officially launched the program April 3 for eligible small businesses. These businesses were able to apply for a PPP loan up until the program ended Aug. 8.
Westwood businesses that received more than $150,000 from the Paycheck Protection Program
Interactive courtesy of Andrew Kan and Laurel Woods. Data courtesy of U.S. Small Business Administration.
The program also had requirements for loan forgiveness. Namely, a minimum of 60% of the forgiven amount must be used to cover payroll, and the remaining funds must be spent on mortgage interest, rent and utilities. In order for the entire loan to be forgiven, the SBA mandated that employers cannot reduce full-time employee head-count or cut salaries.
There are exceptions to these rules, of course, and forgiveness terms have even changed since the program's initial rollout.
But the question remains: Why are these loans such an issue of importance?
A study by the Proceedings of the National Academy of Sciences of the United States of America sampled 5,800 small businesses between March 28 and April 4, revealing that 41% of the businesses closed temporarily in the wake of COVID-19. Nearly 2% closed permanently.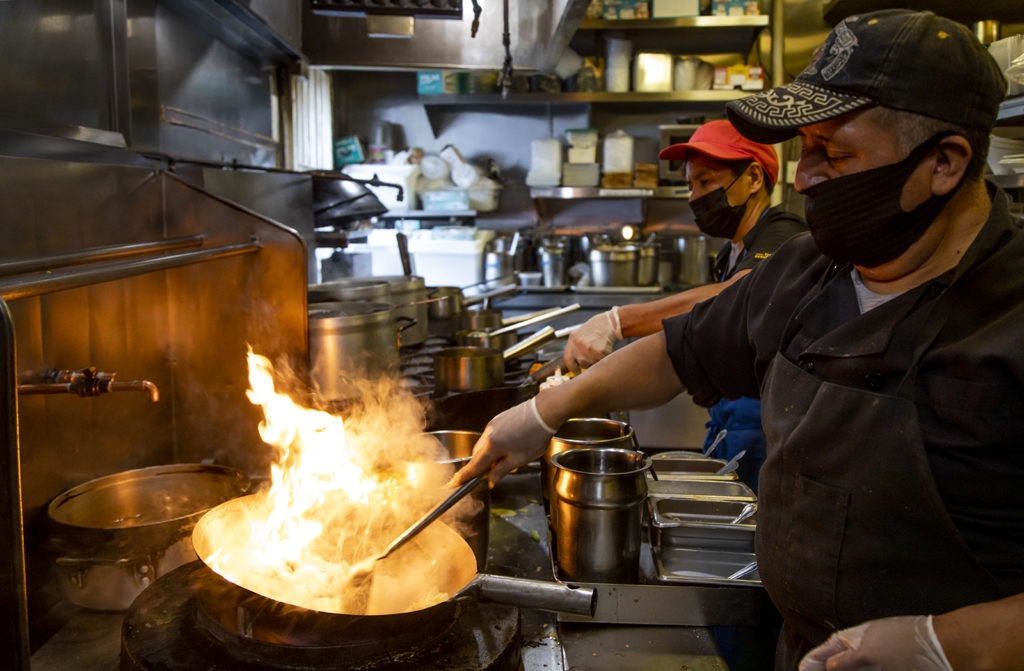 "In recessions, there is always some turning of business, so a large amount of businesses close," said Saki Bigio, an assistant professor of economics. "What we don't want is businesses that are productive, efficient and have value added to society closing."
More specifically, Bigio said that small firms are very important in terms of employment and that the government launched the PPP program specifically to sustain these workers.
"(Small firms) are particularly important in the service sector which is one of the services that has been hit the most," he added.
Alex Kim, the manager at Ami Sushi, attested to these difficulties. He said that the restaurant's sales recently were reduced by more than half.
"It was only to-go at first, so it was really hard," Kim said. "Most of my workers were not available, they were scared about (COVID-19)."
Although the initial challenges Ami Sushi faced were troubling, Kim said the situation is improving and that they are taking the necessary precautions – like sanitizing and maintaining distance – to safely support both their workers and customers.
"Slowly, our servers are coming back, and they are letting us open outdoors so it is getting a lot better," Kim said.
George Chammaa, the owner of Sunnin Lebanese Cafe, said his business also struggled with sales during the first couple of months of the pandemic.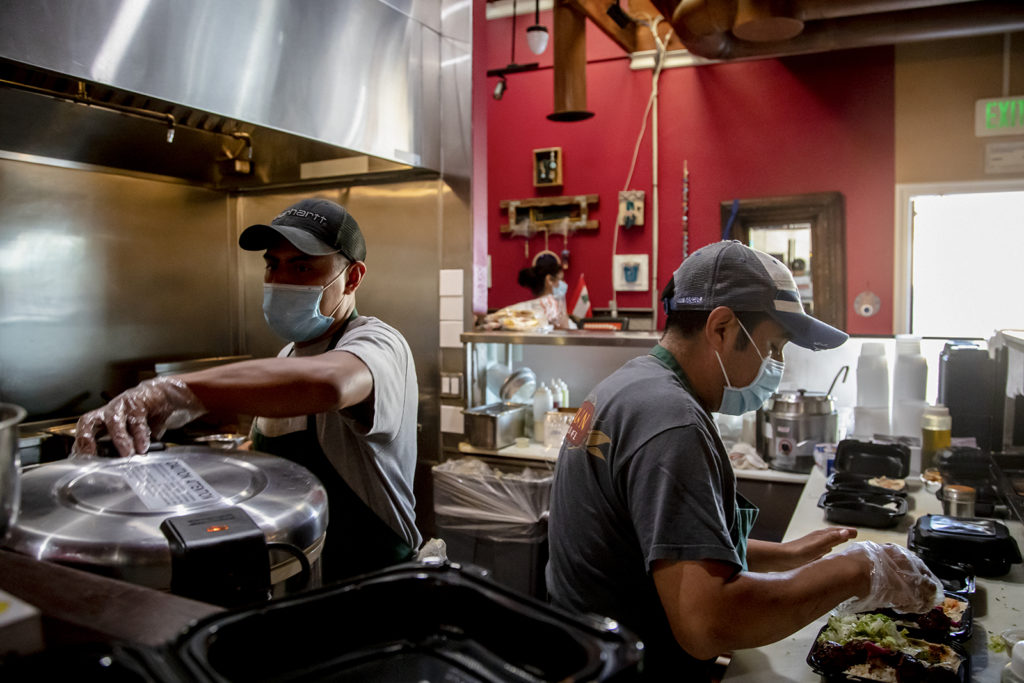 "We can't give our full-time employees full-time shifts, so full-time workers are part-time now," Chammaa said. "It is hard to make ends meet at the moment."
In spite of these challenges, Chammaa remains hopeful for the future of Sunnin Lebanese Cafe. Because of the cafe's relative popularity, Chammaa said he believes things will be back and running like normal in the near future.
In the meantime, though, Chammaa has taken advantage of PPP.
"(PPP) has helped a lot; I think it would have been tough without it," Chammaa said. "It has helped in paying all the bills on time and paying the rent."
Another Westwood small business, Emporium Thai, met similar struggles in the wake of the pandemic. When John Sungkamee, the owner of the Emporium Thai, had to shut down the restaurant March 16, it also happened to be their 20th anniversary of opening.
"When March hit, it was really devastating to us," Sungkamee said. "Luckily, we have grown our delivery and take-out, and that has kept us alive during this pandemic. But, it is almost not enough to support all the expenses that we have."
To aid with these challenges, Sungkamee applied for PPP as well. However, the program's funds were quickly expended during the first round of dispersion, and Sungkamee's first application was denied.
Although this was unfortunate for his business, it was even more upsetting to him to learn that many large corporations received money.
"That's when you saw on the news that a lot of the big chains got 20 million, and those are the chains that don't need the money," Sungkamee said. "The bank is giving so much money to solid chains that don't need as much help as small businesses and small family-owned places like us."
For instance, Shake Shack initially received a $10 million federal loan, but after receiving much backlash and criticism, they decided to return it. Five Guys, P.F Chang's and even McDonald's also received millions in PPP loans. Those chains kept the money.
In the first round of the PPP program, the average size of a PPP loan was $206,000. However, when these funds were exhausted in just two weeks, the second round of loans averaged at $76,000 in an attempt to reach more businesses.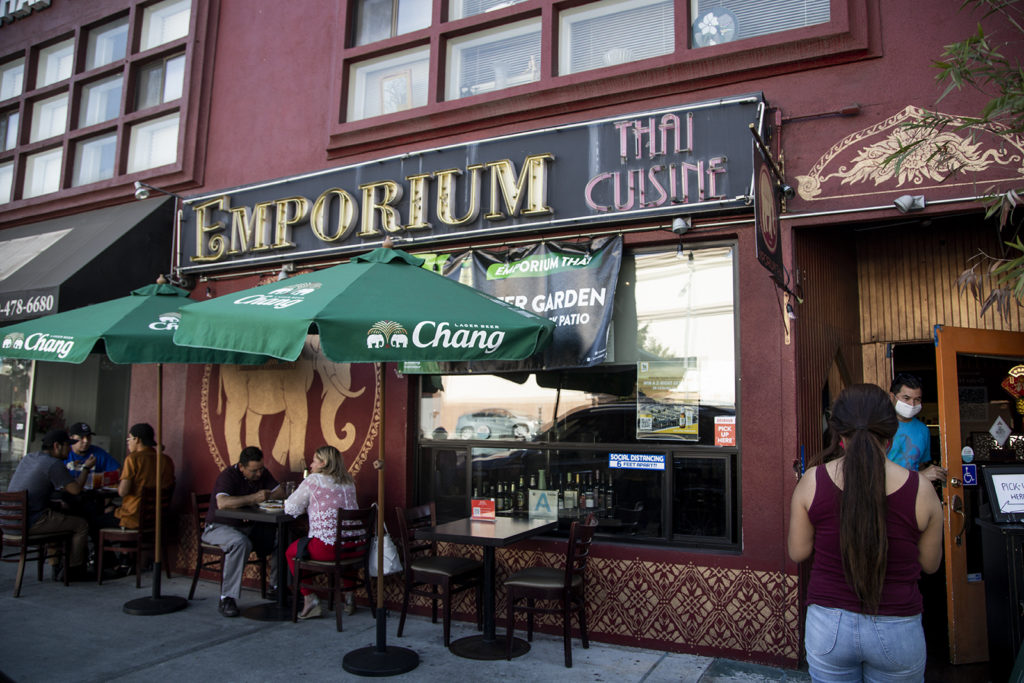 Fortunately, Emporium Thai applied to the program once more and secured the loan, Sungkamee said. This money was instrumental in helping them stay afloat, particularly during the second round of shutdowns when indoor dining had to close again.
The PPP program ended with more than $130 billion remaining funds – supposedly the result of loan cancellations, fluctuations in loan amounts and lenders' fees. Although nothing is secure just yet, another round of PPP is being reviewed in the Continuing Small Business Recovery and Paycheck Protection Program Act.
The future of additional PPP loans may be up in the air, but it is at least clear to see from the experiences of some of our local business owners that whatever happens will likely have consequences in our own backyard.
"I'm so grateful for the people in the community that really support us," Sungkamee said. "Even in such difficult times, we are going to thrive and get through it."