In My Words: Exploring white privilege and identity within my multiracial family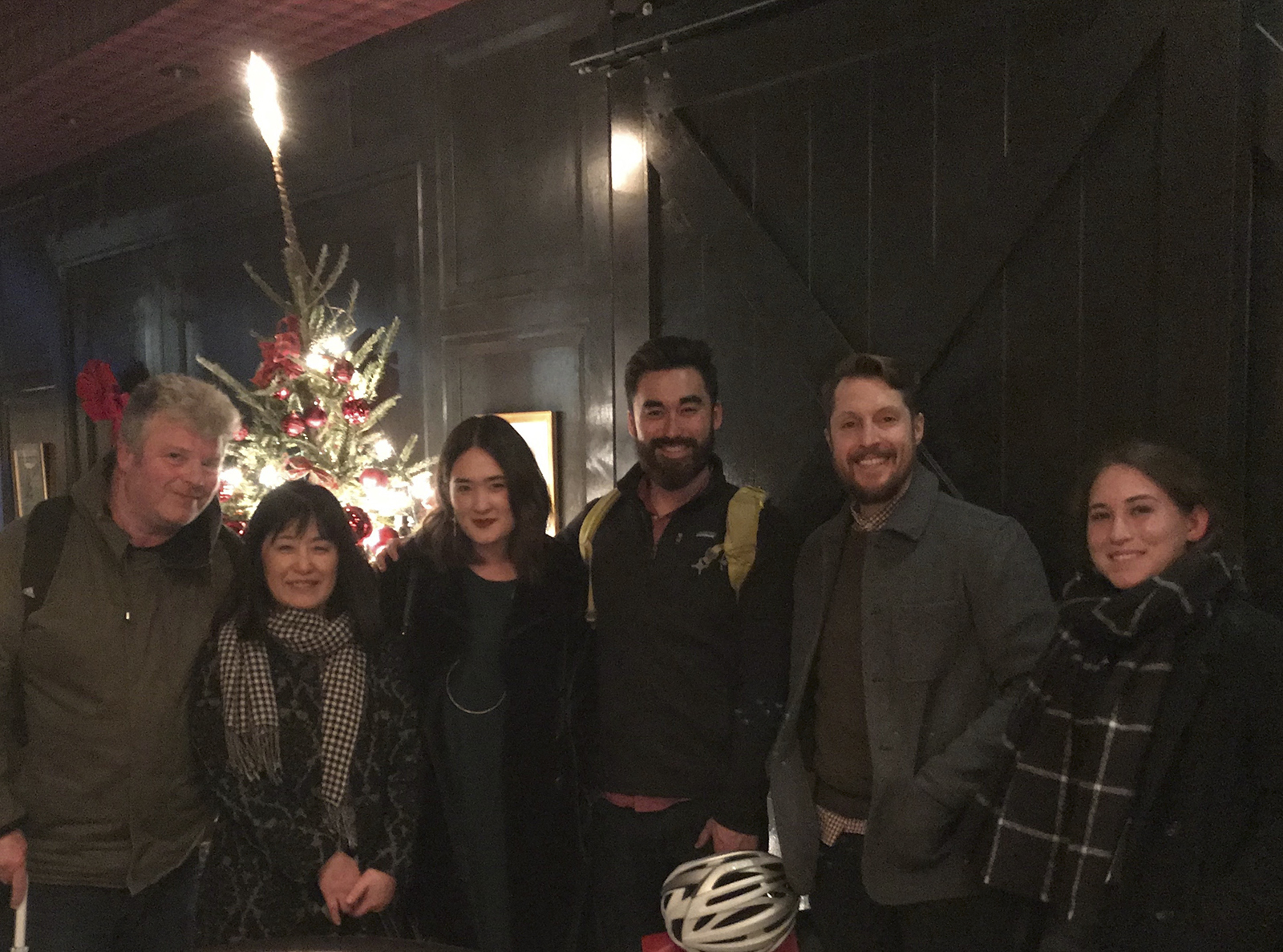 Quad contributor Maya Harris explores her understanding of white privilege – and what it means for someone with a multiracial heritage. Harris (right) is pictured here with her family. (Courtesy of Maya Harris)
The COVID-19 pandemic and national demonstrations against the deaths of Black Americans have shed light on the brutal manifestations of systemic racism. Across humanity's collective history, stories have elevated marginalized voices and breathed life into once broken structures. Through "In My Words," community members and Daily Bruin staffers share their own experiences with racial identities and perspectives on the current state of race at UCLA and across the nation. If you have a story or an opinion you would like to share, complete this interest form.

Some weeks after the news of George Floyd's death ignited nationwide protest, I went to a bonfire at my stepmother's place in Berkeley. I built the fire, my stepmother doled out our tinfoil-wrapped burritos and my older sister opened a bottle of champagne.
The gathering was like the thumbnail of a tableau rendering the confusion and discomfort around our discussions of race: my brother-in-law, a liberal, white San Franciscan, who most likely at some point had the book "White Fragility" on his bed-stand with numerous pages dog-eared for later reference; my stepmother, a white person surrounded by mostly white people, a single mom with two jobs and little bandwidth to be invested in the protests; and my older brother and sister, Japanese-American dual citizens who have personally felt the lash of racism.
My brother initiated the conversation on George Floyd. Then he began to speak about his own experiences with racism. I did not contribute a single word to the conversation, unfortunately; the question of race is ambiguous for me. I am not exactly white, but I look like it. I'm white-passing.
Strangely, I didn't clearly realize this until recently, when my sister came to visit me last summer while I was studying abroad in Jordan. We were in the port city of Aqaba getting into a taxi when the driver, a young man with aviators, asked me what our relationship was. When I replied that we are sisters and are both Japanese, he responded with arched eyebrows, "Yes, she is Japanese. But you? No way."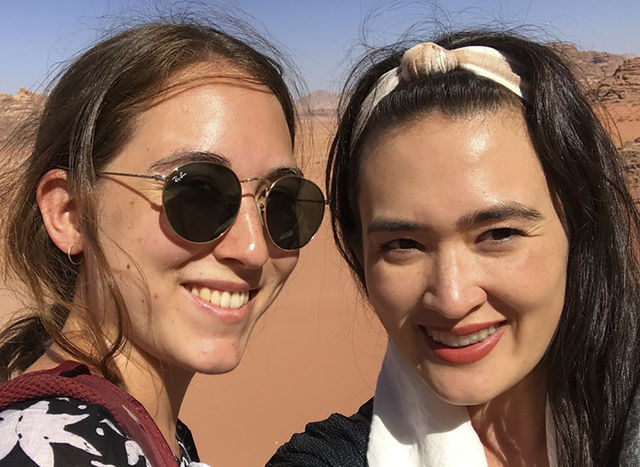 Although I am physically white, I don't think I can speak to the experience of feeling white, just as I can't speak to the kinds of racism my brother and sister have faced simply because I've never faced them. I have never been demoted as the Asian derivation of a white individual or called a racial slur. I have never gone on a date with someone who showed me pictures of his exes – all of them East Asian – and proceeded to explain, "See? This is why I like you."
As we got deeper into our conversation, the dialogue became increasingly focused on my stepmother and her racial awareness. She began repeating that she was afraid of saying the wrong thing because doing so would damage our relationship with her.
I wanted to throw up my hands and say, "We are all afraid of saying the wrong thing. Isn't there a racial arena for every one of us where we might feel uncomfortable and inarticulate?"
But I wish I had been more sympathetic. Of course my stepmother was afraid; she loves us and she doesn't want to lose us. The idea that our families and homes are safe from the insidiousness of racism is simply not true. It is painful to recognize that a loved one may be treated differently because of their race and it is even more painful to recognize that one may participate in the discrimination they experience.
I would like to think my siblings' words are not applicable to me because, after all, I am also Japanese-American. But what does my whiteness mean? I want the comfort of knowing that I am not a propagator of the racism they have been subjected to.
But I am not exonerated. My physical appearance alone grants me white privilege.

Part of my discomfort during our bonfire came from realizing how little I know about the racial realities of my brother and sister. Having the self-perception to recognize that one is white and therefore has white privilege is not as simple as looking in the mirror one day and saying to yourself: "Hey, I'm white."
Some days after our bonfire night, I called my stepmother during a walk in Bel Air. I was moving fast on the sun-bleached sidewalk, out of breath and agitated as I told her how I had felt ostracized during the conversation. She divulged her own feelings of discomfort, and we made each other feel a little less alone. But, a few hours later, the horrifying thought that I had been engaging in white solidarity suddenly entered my head.
Admitting that I have some advantages because I am white feels like I'm denying the part of me that is Japanese. But, I've come to see that I can hold both realities at the same time. I don't really like my whiteness, but I see its utility in upending the construct of race. It's a kind of whiteness that goes beyond the cliché and reveals a small corner of the complexity our society is facing. I hope I can learn to understand and use it for good.
Most importantly for me, I hope this understanding will bring me closer to my brother and sister.
Maya Harris is a fourth-year history, Japanese and Arabic student and is a Quad contributor for the Daily Bruin.