Students find more time for faith, religious self-reflection amid COVID-19 pandemic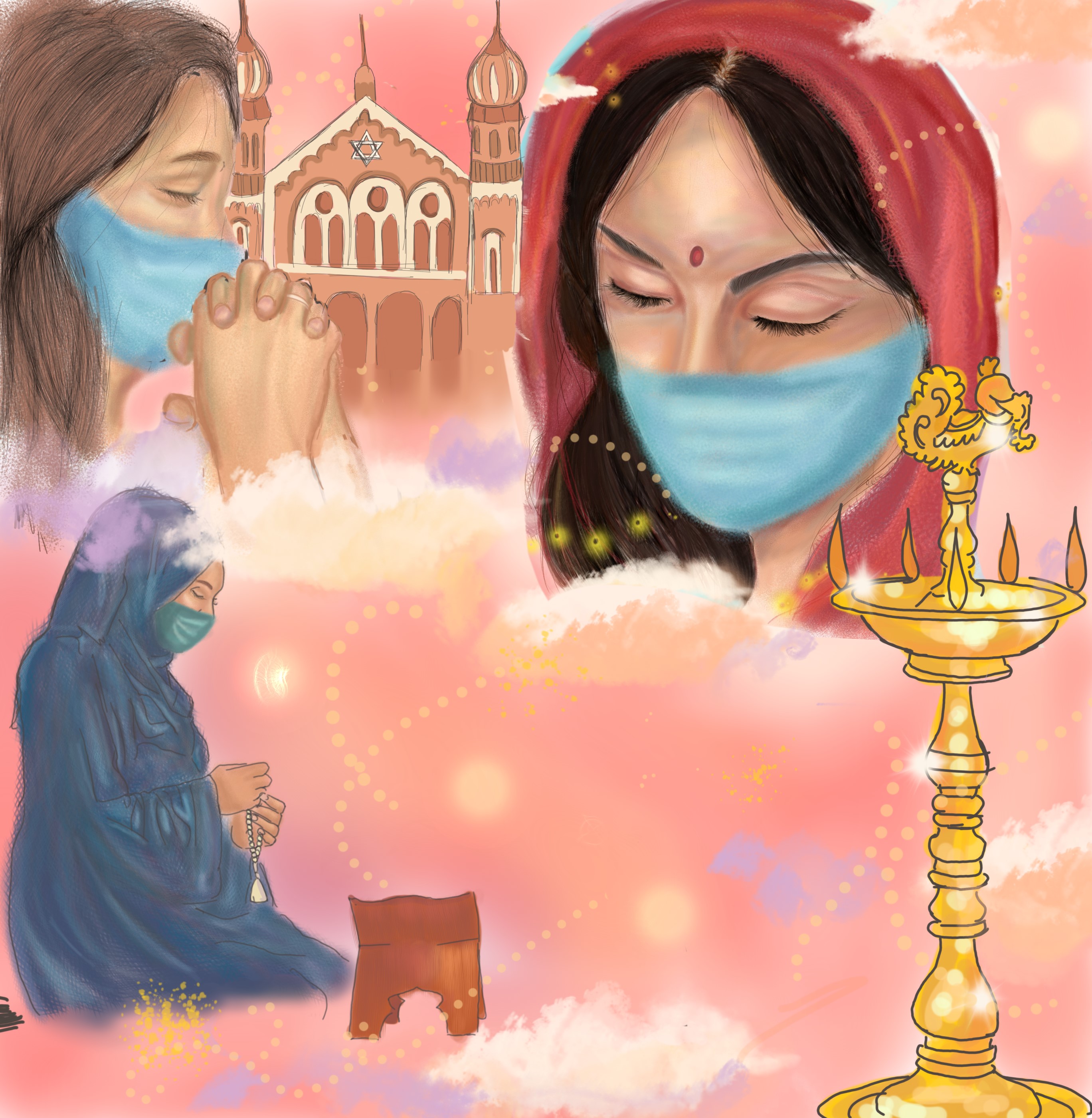 (Vaibhavi Patankar/Daily Bruin)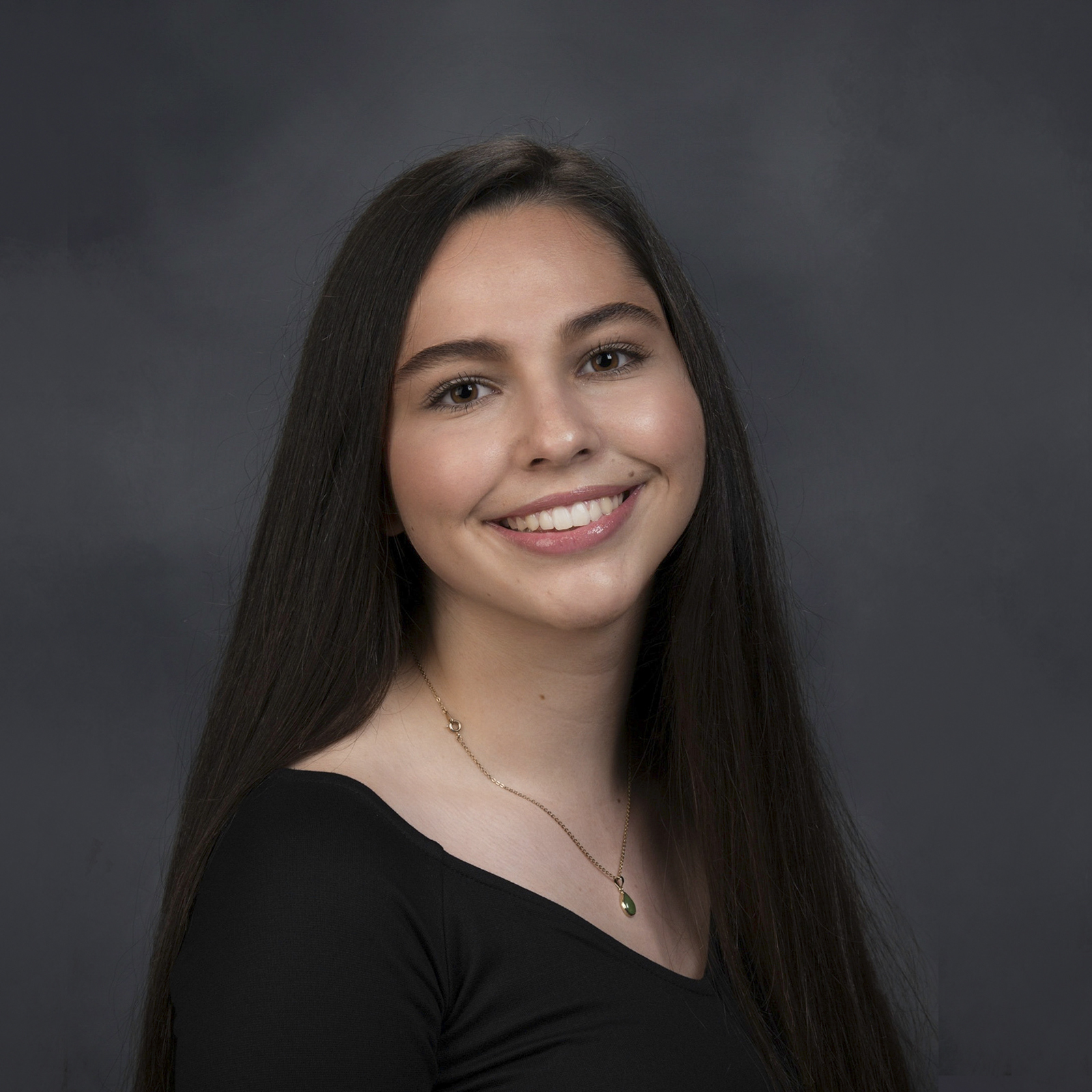 Some students strengthened their relationships with faith by dedicating extra free time amid the COVID-19 pandemic to self-reflection and religious practices.
Ben Michelson, a third-year psychology student who is Jewish, did not realize how much he relied on his Jewish community for support until the pandemic hit. Practicing in isolation meant he could not perform certain prayers that require a minyan, which is the minimum number of Jewish people necessary for public worship.
Michelson said his increased appreciation for group practice enhanced his spiritual practice. He now feels even more present in the moment in the few chances he has to participate in community worship in person.
Religion provides communities for those who feel lost in times of crises, said Carol Bakhos, a religious studies professor. Attending religious services over Zoom can allow people to feel a part of something that is life affirming – in contrast to the death toll of the pandemic, Bakhos added.
Sobia Sayeed, a rising second-year psychobiology student who is Muslim, was afraid to grow distant from Islam during the pandemic.
Before campus shut down during winter quarter, Sayeed said she would often wake up early and pray at the beach with her friends from the Muslim Student Association. Having a Muslim community on campus helped her remain committed to her faith, she added.
But Sayeed said when she returned home to La Verne, California, in March, she worried about how the absence of a large Muslim community in her hometown would affect her relationship to Islam. The physical distancing imposed by the pandemic prevented her from connecting with the few people who were Muslim nearby, she added.
Sayeed was disappointed to miss out on social events during Ramadan, a month where people in the Muslim community can strengthen their connection with Islam, primarily through fasting and praying.
During Ramadan, Muslims traditionally get together with their family and friends, such as gathering at a local mosque to eat their first meal of the day, which Sayeed would do every night. This year, Sayeed said she and her family celebrated Ramadan over Zoom because of the pandemic.
Despite the physical isolation from her Muslim community, Sayeed said she connected on a more personal level with Islam. With more time on her hands, which would have previously been used rushing up and down Bruin Walk, she could dedicate more of her day to self-reflection and prayer.
"If I ever feel extremely anxious or sad or overwhelmed, I have been running to go pray and read the Quran, which is something that I don't think I ever did before," Sayeed said.
A slower pace of life showed her she can always find time to pray, even when she feels too busy, she said.
Some people may walk away from their faith in the wake of global catastrophes, like the COVID-19 pandemic, Bakhos said.
The pandemic may raise questions about the meaning of life and mortality for some people, Bakhos said. If these questions are not sufficiently answered by their faith, it may lead them to abandon their religion, she added.
"When you're faced with something that's seemingly or even confusingly bad, tragic or wrong, are you still able to surrender and nullify yourself before the greater wisdom of the world or the order of God?" Michelson said.
This is one way the pandemic can test a person's devotion to their faith, Michelson said.
Rather than a moment to question her belief, Aashi Patel, a recent UCLA graduate who is Hindu, said the pandemic is an opportunity to apply what her faith has taught her.
Hinduism is deeply rooted in service, which prompted Patel and her temple in Chino Hills, California, to participate in COVID-19 relief efforts, such as providing meals and personal protective equipment for health care workers, she said.
Religion can provide people comfort in a world full of turmoil, Bakhos said.
"The disruptive nature of the pandemic unsettles people such that they want to go to those which can ground them, that can provide community (and) can provide meaning," she said.