UCLA doctors strive to address community curiosities in medical advice column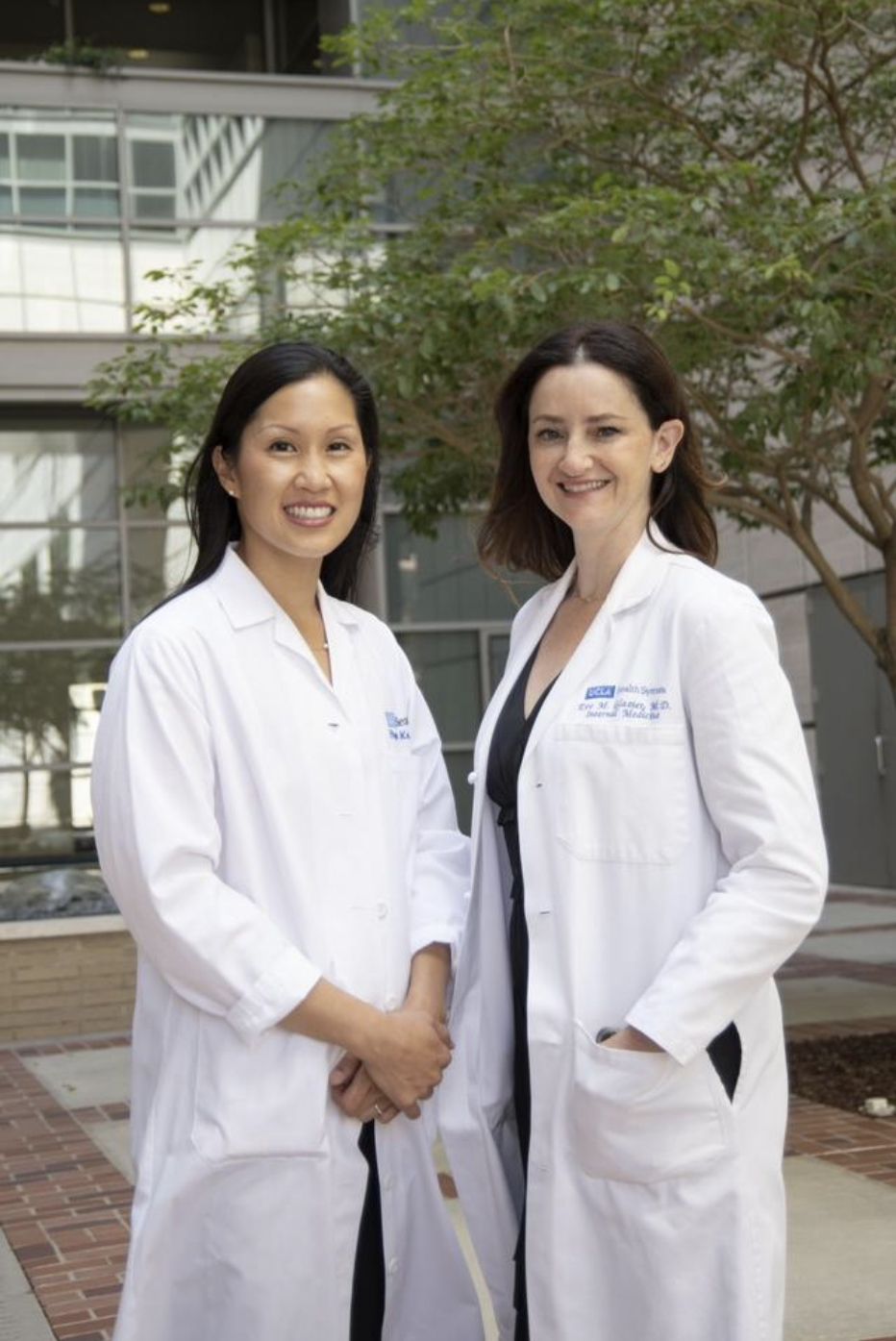 Elizabeth Ko and Eve Glazier co-author a column called "Ask the Doctors," in which they answer patient inquiries that range from COVID-19 to high heels to napping. (Courtesy of Elizabeth Ko)
Two UCLA doctors discuss wide-ranging topics like high-heeled shoes, COVID-19 antibody tests and hoarding disorder in their medical advice column.
Elizabeth Ko and Eve Glazier co-author a column called "Ask the Doctors," where they have answered inquiries from the community on health topics for nearly four years.
The doctors publish the health column three times a week to 53 media outlets around the country along with some international outlets, said Ko, an assistant clinical professor of medicine for the David Geffen School of Medicine. Glazier is an associate clinical professor at the School of Medicine.
They share this column with another UCLA Health doctor, Robert Ashley, on alternating days.
"There's a lot of information out there, some of it is trusted, and some of it is not," Ko said. "When we answer questions, we go directly to the literature, so you'll see that many of our columns cite journals and articles."
Their column is driven by questions from readers, which they receive via email, mail and in person at their clinics. They follow the direction of the news, Ko said.
"Whatever is hot, whatever is interesting, whatever is relevant, we write about that," Ko said. "There's not a nuance in medicine that we don't cover."
Glazier and Ko also write about topics relevant to student life such as naps, stress and nutrition.
Ko said it is important for college students who want to take a good nap to find an appropriate space – one without distractions that focuses on comfort.
"What we don't want is someone dozing off with their headphones in a crooked position with their neck on the desk and ending up waking up with neck spasms and other problems," Ko said.
Anthony Komaroff, a professor at Harvard Medical School, started the column – then called "Ask Doctor K" – in 2011. When Komaroff retired from the column in 2016, the School of Medicine took it over and renamed it "Ask the Doctors."
Komaroff said he started the column as a way to provide the general public with knowledge about health.
As a doctor of almost 50 years, Komaroff said he knew patients' spending just 15 minutes with their doctor was not enough.
"Our diet, our exercise, our decisions about the way we enjoy things, all affect our health in ways that are so powerful that sometimes you can preserve your own health better than any doctor's advice," Komaroff said. "We can do more to keep ourselves healthy as patients than doctors can do for us."
Komaroff said he was happy when he heard that UCLA doctors would continue the column.
"I thought it was really important to provide good information people could trust as to how they could protect their own health," Komaroff said. "I realized how much good health relies on people treating themselves right."
Ko said the column will continue as long as people want to learn about different health topics.
"There's not a nuance in medicine that we don't cover," Ko said. "Everything we do is remote. Everything we do is on the computer. We have access to all of the information we need."