Opinion: UCLA must require African American studies course to bolster students' education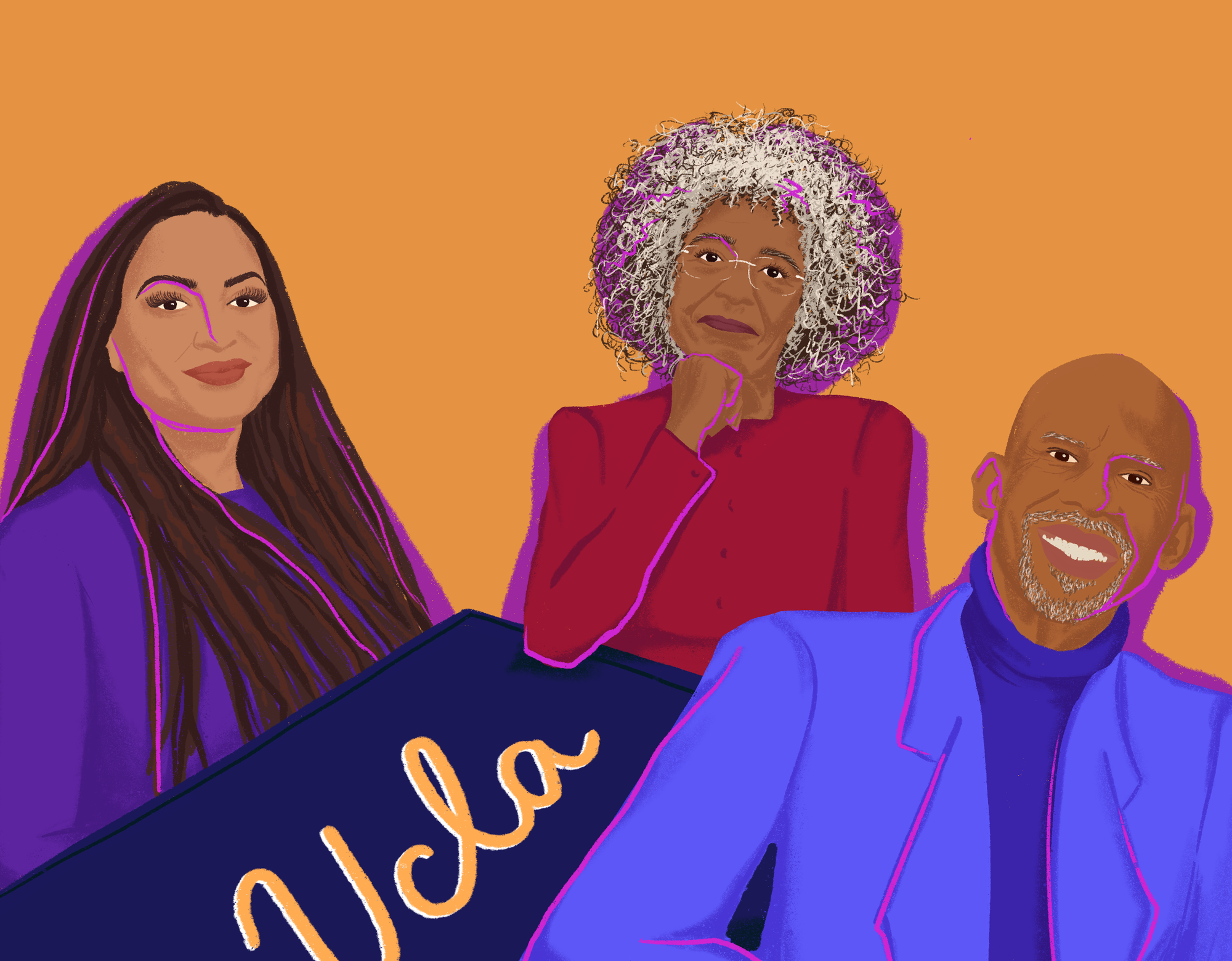 (Andrea Grigsby/Cartoons director)
History holds the answers to our current and future problems. In order to prevent the harrowing parts from repeating, we must learn about them and actively enact change.
As social change continues to take shape and evolve since the devastating death of George Floyd, many have taken to the streets to protest police violence against Black Americans. On Aug. 23, police officers shot and critically injured Jacob Blake, a 29-year-old Black man, for trying to break up a fight. Unfortunately, acts of violence against the Black community are far too common. As the Black Lives Matter movement roars throughout the country, institutions like UCLA offer hope for eventual change to educate students about Black history.
And one place to start must be in the classroom.
It should be a requirement for all undergraduate students to take an African American history and culture course at UCLA. While students must fulfill a diversity requirement, it's all too easy to take a course that isn't centered on communities of color. Changing the core curriculum to close loopholes like this will ensure that students graduate with knowledge about the historic and continued oppression of Black people. With a heightened awareness and a treasure trove of information, we can learn how to turn our education into radical change.
To be clear, I am not a Black student; however, I feel it is important to educate myself, as a white person, about situations involving the Black community in order to obtain a better understanding of Black life on college campuses. Furthermore, I recognize the power of people's coming together and the importance of using my privilege to speak about an issue I am passionate about in order to postulate ways we as a community can create change.
Individually, professors have taken the initiative to ensure that the histories of Black people are told in the classroom. Terence Keel, an African American studies associate professor, has made it a priority to educate students about racism.
"If we want to have UCLA be inclusive, it needs to be mandatory that every undergraduate in the public institution leaves this campus educated on how race works in this country," Keel said. "Students have to learn how their own identities are shaped by the history of this nation."
Undergraduate students will greatly benefit from a requirement to take an African American studies course, said Keel. Shane Crosby, a lecturer for UCLA Writing Programs, believes he is doing himself and his students a disservice if he doesn't discuss racism in his class.
"Educators must ask themselves, 'What things can we include within the curriculum that can lead to more discussion and more inclusion?'" Crosby said. "If you want to understand the power of language and writing, you have to understand the language used to perpetuate systemic racism."
The power of language rings true. After all, it is our ability as individuals to speak up that matters most. Educating students on the Black experience in the United States could possibly give them the tools to fight against systemic inequity.
But in order for that to happen, administrators must take charge. Students and educators have long voiced their opinions on the need for greater equity on campus, and requiring all students to take courses about Black history and culture will help Bruins understand that racism is deeply embedded in our institutions.
"The Black Lives Matter protests that coincide with COVID-19 tells your generation with the most clarity that there are systemic problems that you all will inherit that you all will have the obligation and responsibility to change," Keel said. "Black Lives Matter is not some special interest identity politics, it is a call to change the spirit and soul and hopefully the future of the nation," Keel said.
A few months ago I started a podcast called "BDE: Big Dorm Energy" in which I speak to people about their college experiences. Hearing from Black students about their problematic experiences was informative and upsetting. My platform is a drop in the ocean, but these discussions can only be amplified if there is a formal requirement to learn about African American history through university-level courses.
Students are also hungry for change. Jeremy Kirksey, a fourth-year biology student, is eager to see action at UCLA.
"It is important to give more resources academically and holistically to encourage higher Black graduation rates," Kirksey said. "Black students who are accepted and even admitted should have more resources being retained in their studies."
African American students only make up 3% of UCLA's undergraduate population. Kirksey said it's common for Black students to feel isolated or unwelcome. While the university can fight alongside the Black Lives Matter Movement on paper, they must act on those words by listening to students' demands.
The university announced it would fully fund a Black Resource Center on campus in June. While this is a promising first step, tangible action must follow. This means addressing controversial issues that affect the Black community and continuing to support Black students during their educational journeys.
It is imperative universities recognize the importance of educating their students to write a new history of acceptance, awareness and respect.