UCDC program to operate entirely online for 2020-2021 academic year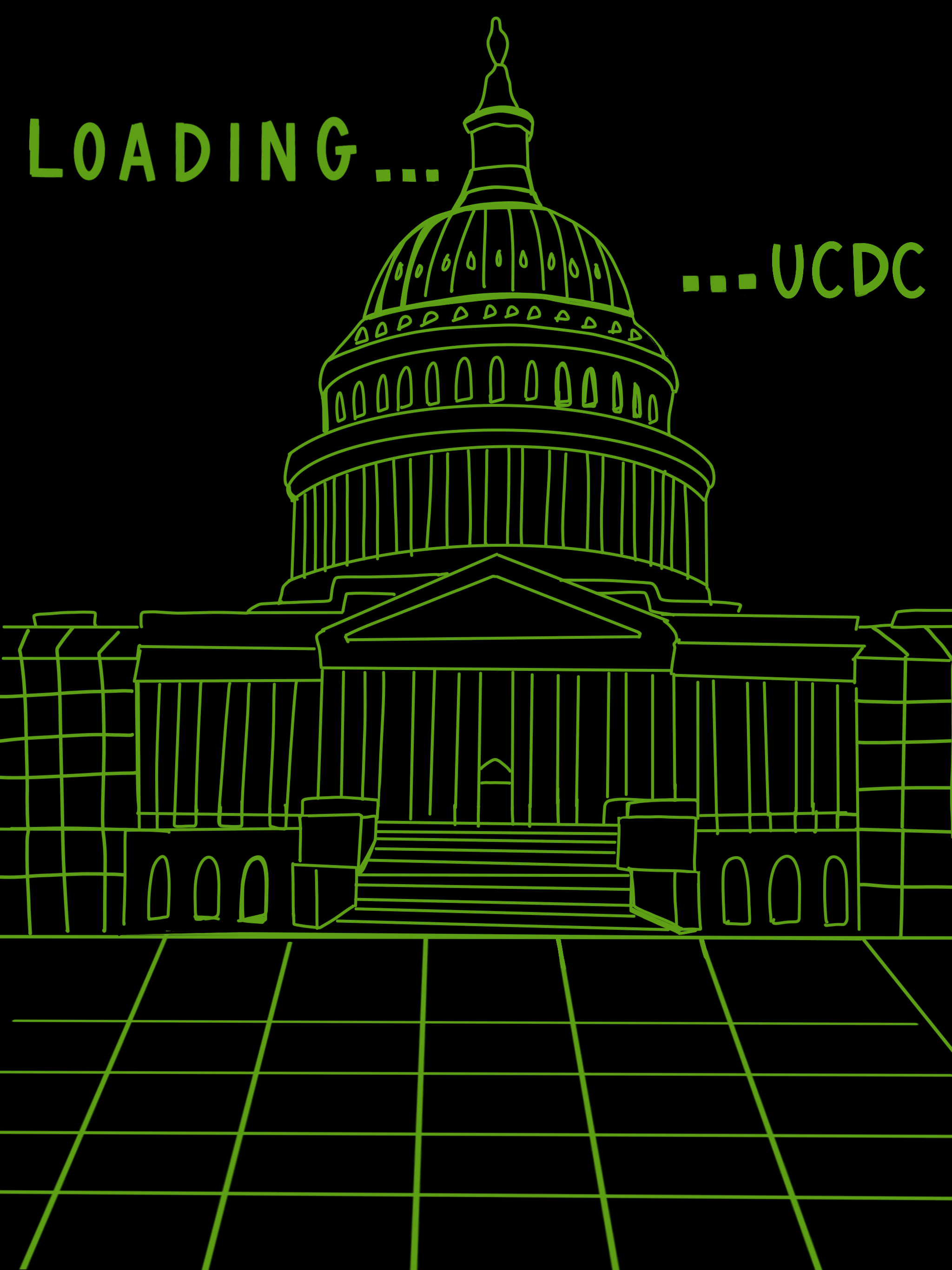 (Emily Dembinski/Illustrations director)
A University of California program normally hosted in Washington, D.C., will be remote for the upcoming school year, but still plans to offer students academic and professional development resources.
The UC Washington Program, known as UCDC, normally allows UC students to take courses, work on research papers and complete internships while living at the UC Washington Center. However, UCDC will now be remote for the entire 2020-2021 academic year, said Helen Shapiro, the UCDC executive director.
Because the small residence facility would not be able to accommodate testing or quarantining students and lacks a health care center, the organizers decided against hosting students in person, Shapiro added.
UCDC students will still be able to complete remote internships, take online courses and have access to virtual resources, such as a mentorship program, to enhance their professional skills, Shapiro said.
"One of the benefits of being an all-UC program is we are the largest non-Washington based internship program in the city," Shapiro said.
UCDC is also working with internship sites to create more opportunities, Shapiro said. She added more and more internship opportunities are becoming available as offices shift to remote work for the fall.
Although the remote program cannot replicate the experience of visiting Washington, an in-person program would also not be the same as it was before the COVID-19 pandemic, said Marc Sandalow, the associate academic director at UCDC.
"If students came out for internships, they wouldn't be going into congressional offices, they wouldn't be going into the think tanks or into agencies," Sandalow said. "They would be doing it all remotely, and there's really no reason to bring them into a dormitory situation where we don't have the facilities to test and care for the students."
The decision to make the winter and spring terms remote was important to give students a sense of certainty, Sandalow added.
"For many students, I think even if it wasn't the news they wanted to hear, (at least) there was no longer indecision," Sandalow said.
Since students will not physically be in Washington, they can also take regular UCLA courses, said Carol Wald, the UCLA on-campus coordinator for UCDC and the assistant director for the UCLA Center for American Politics and Public Policy, which handles the UCDC program for UCLA.
Taylor Fairless, a fourth-year history and global studies student who planned to complete the program in-person when she was accepted in May, said she was devastated to learn that UCDC would be remote. She added since she is a transfer, she is disappointed to lose the opportunity to study in Washington during her limited time at UCLA.
"I think a big thing is about building intimate connections and partnerships and receiving that hands-on experience, … and it's just incredibly diluted with this format," Fairless said. "No matter what they do to try to make it better, it's not going to be the same."
Zachary Durkee, a fourth-year political science student who plans to participate in UCDC's fall 2020 program, said he was upset when he first found out the program would be remote, but understands why the decision was made.
Despite the change of circumstances, Durkee and Fairless plan to make the most of the program.
Durkee is looking forward to completing a remote internship and learning about research.
"It'll be nice to be able to not have to focus on actual conventional courses for a quarter (and to) just be able to focus on learning how to research and interning and gaining more practical experience," Durkee said.
Fairless is set on taking advantage of research courses and internship opportunities offered by UCDC.
"No matter what, the opportunities just aren't there, so any opportunity that's still being offered online I'm still going to take," Fairless said.