Previewing the possibilities for future seasons of UCLA sports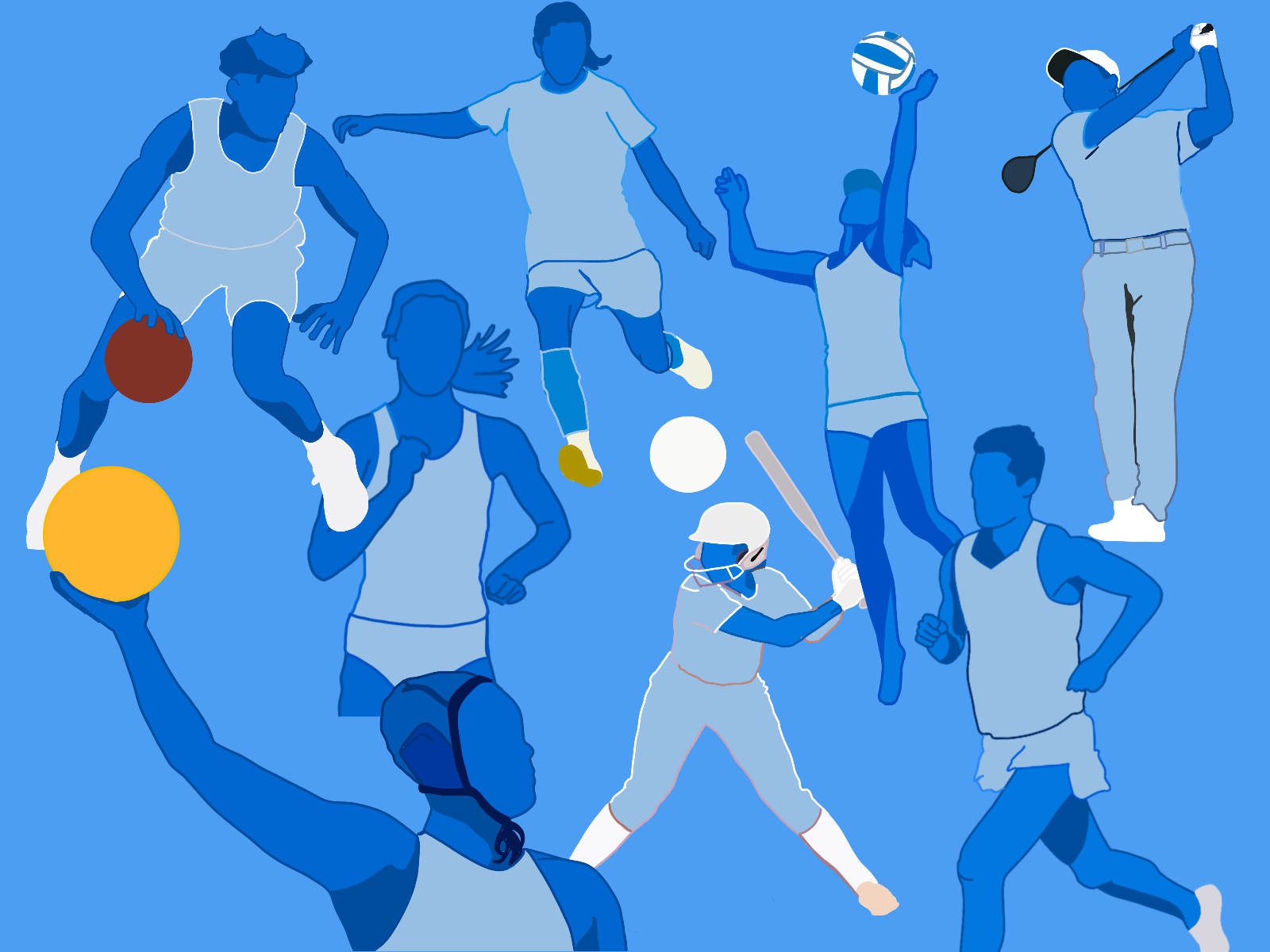 (Emily Dembinski/Illustrations director)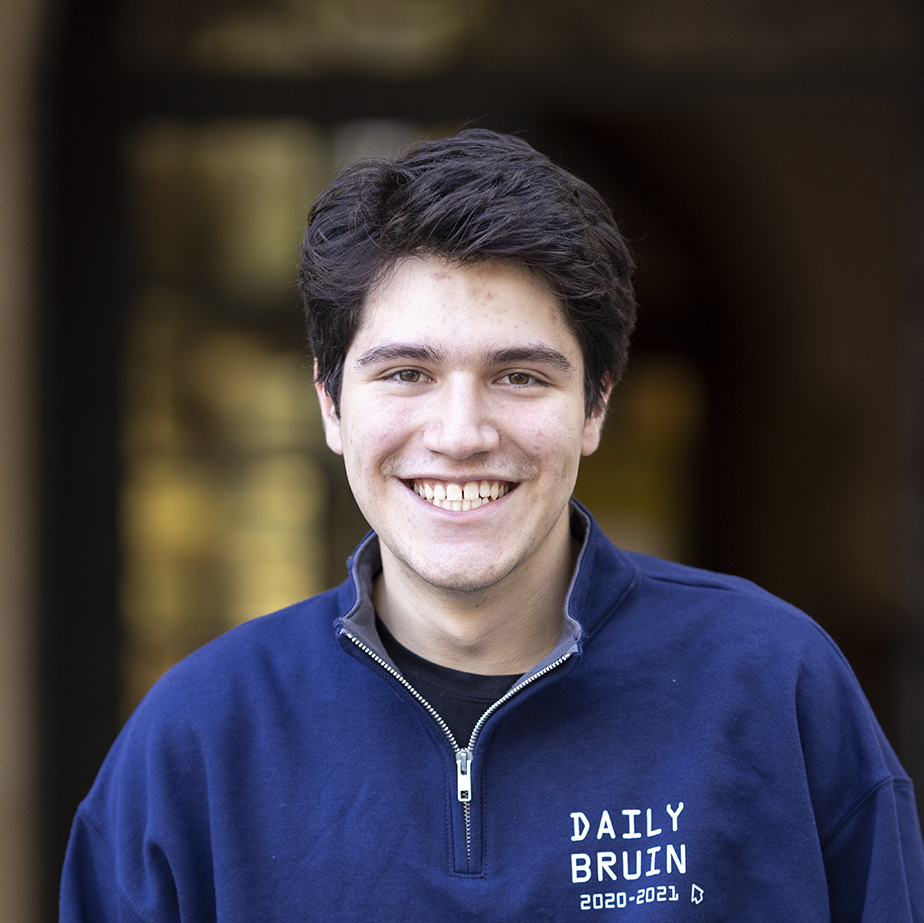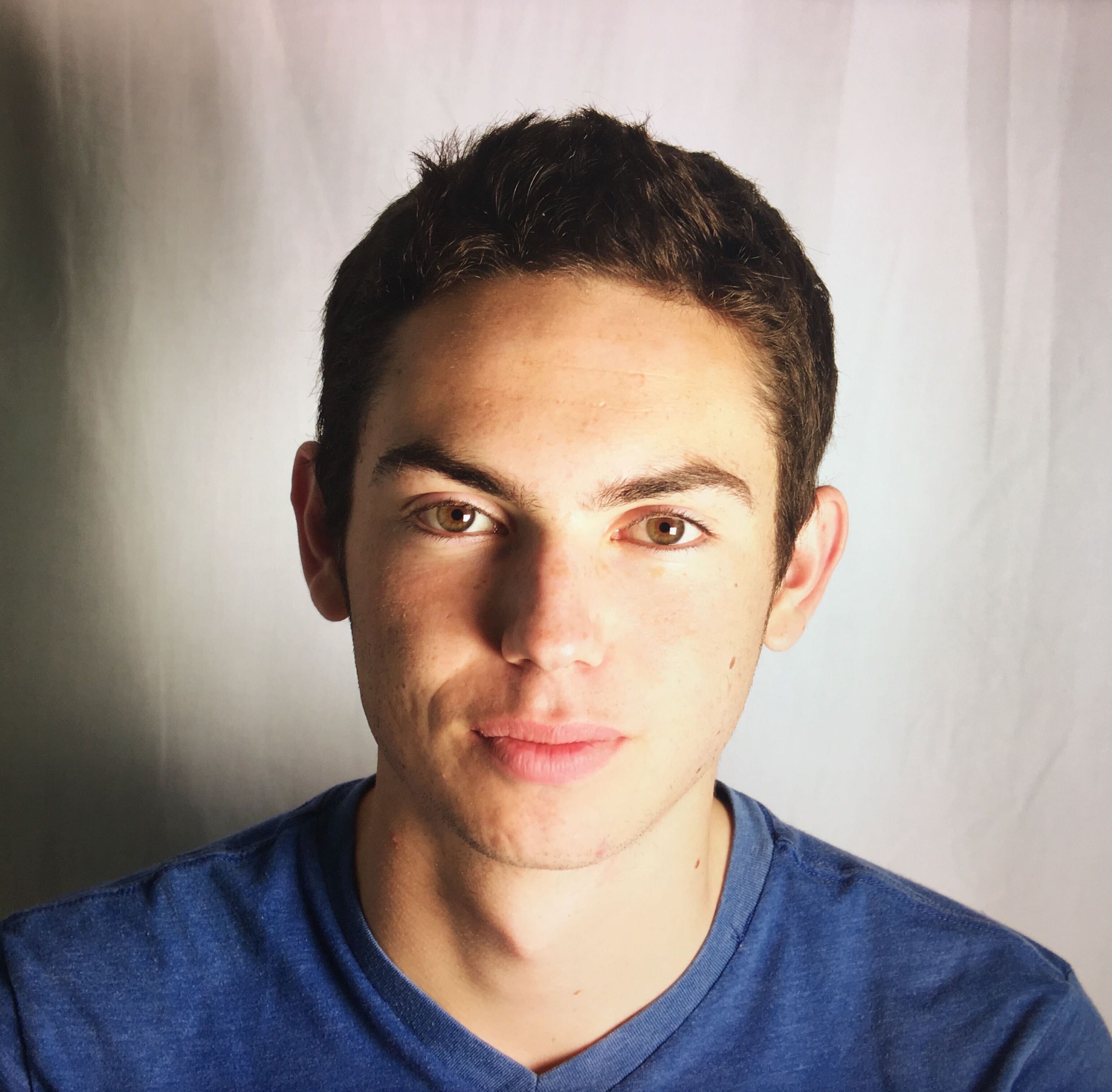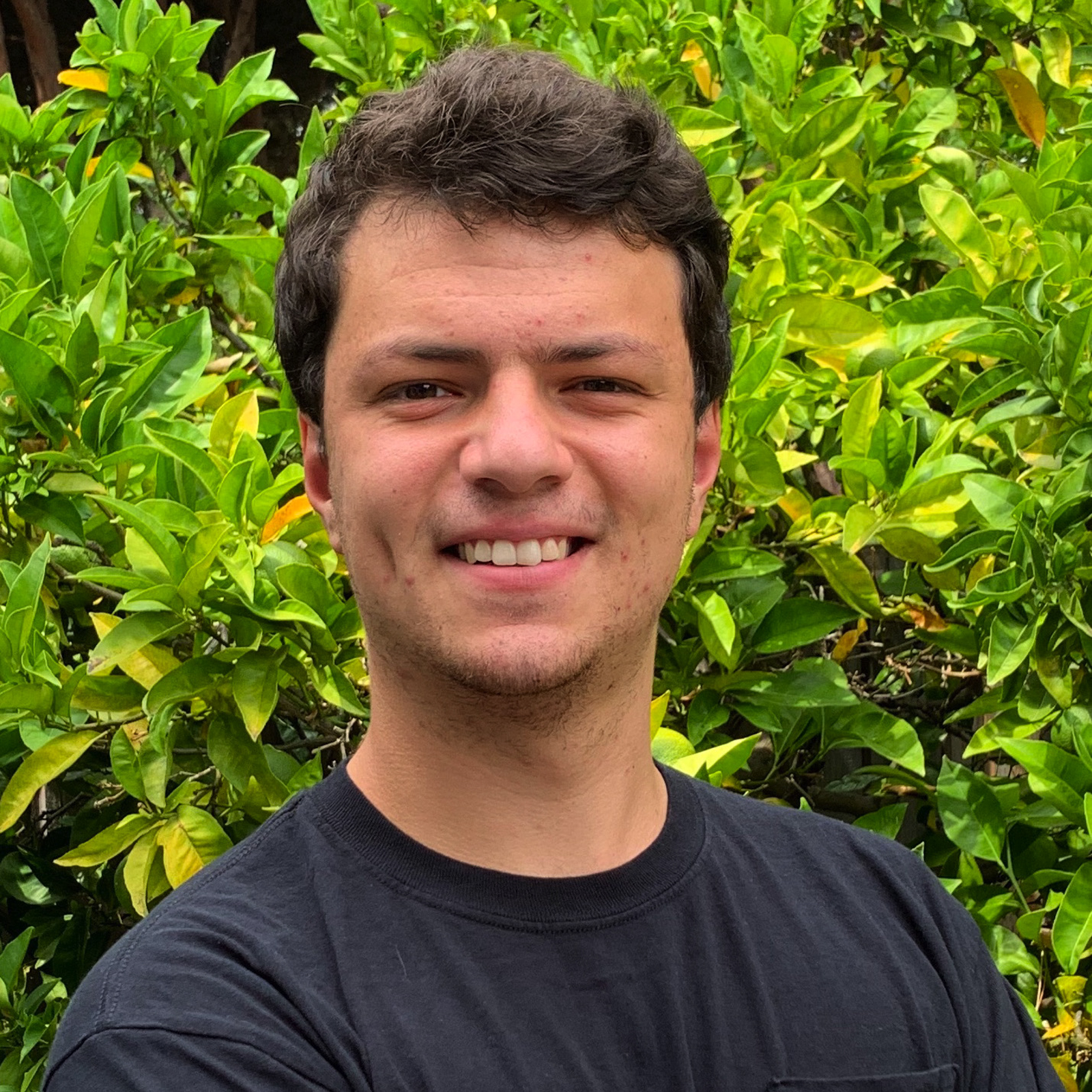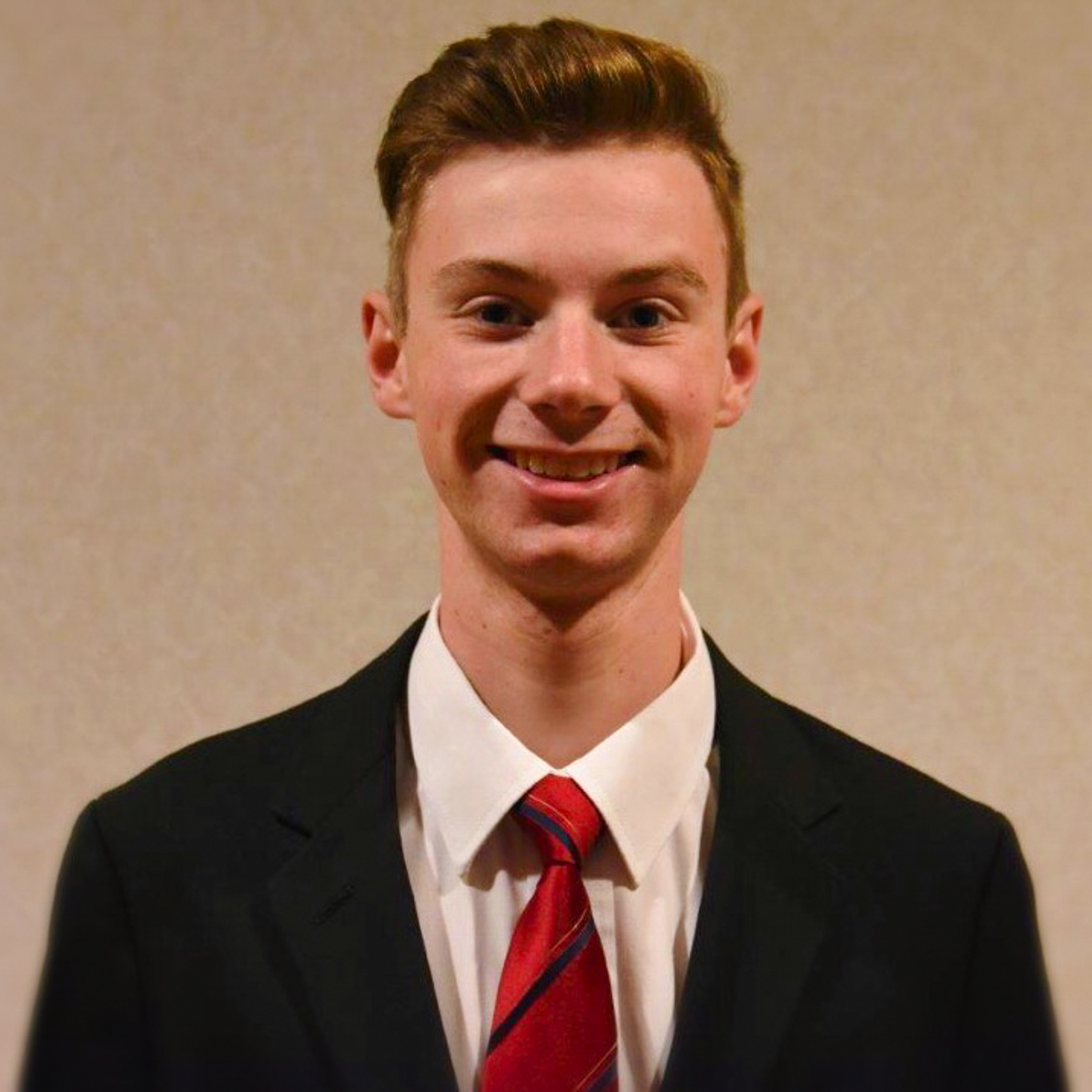 This post was updated Aug. 18 at 5:16 p.m. to reflect a new illustration for the Swim & Dive team.
With the Pac-12's recent cancellation of all athletic competitions for the rest of the 2020 calendar year, many UCLA sports will be waiting longer than usual to start their seasons. Daily Bruin Sports takes a look at the expectations of all of these teams when they eventually begin their campaigns, whenever that may be.

Baseball
Best Case: National championship contenders
UCLA baseball was 13-2 in 2020 when play was halted. It is only losing two players from its roster with a healthy addition of incoming freshmen. If rising junior shortstop Matt McLain continues to put up the offensive numbers he produced in the first month of the season – he led the team in several statistics such as batting average, home runs and runs batted in – and rising senior right-hander Zach Pettway – who was not drafted because the draft was shortened – stays healthy, UCLA should be playing deep into June.
Worst Case: Pac-12 contenders
In 2019, UCLA won the Pac-12 and was ranked No. 1 heading into the playoffs with a clear route to Omaha, Nebraska. However, UCLA was unable to get past Michigan, the eventual runners-up, in the Los Angeles Super Regional, and its season ended without a College World Series trophy for the sixth year in a row. UCLA will no doubt be one of the best teams in the Pac-12 in 2021. If the rotation has some troubles like it experienced in a few starts in 2020 and the young offense doesn't carry on its early 2020 production, the College World Series trophy won in 2013 may stand alone in coach John Savage's trophy cabinet a little longer.
Storyline to Watch: Matt McLain's junior season
McLain was drafted in the first round out of high school but chose to pursue a collegiate career instead of heading to the Arizona Diamondbacks. He struggled in his first year but turned it around offensively in year two. The junior season is the most important for MLB-hopefuls and McLain, who came in at No. 5 on D1 Baseball's college prospects list, will play a big role in whether or not the Bruins are able to make the trip to Omaha.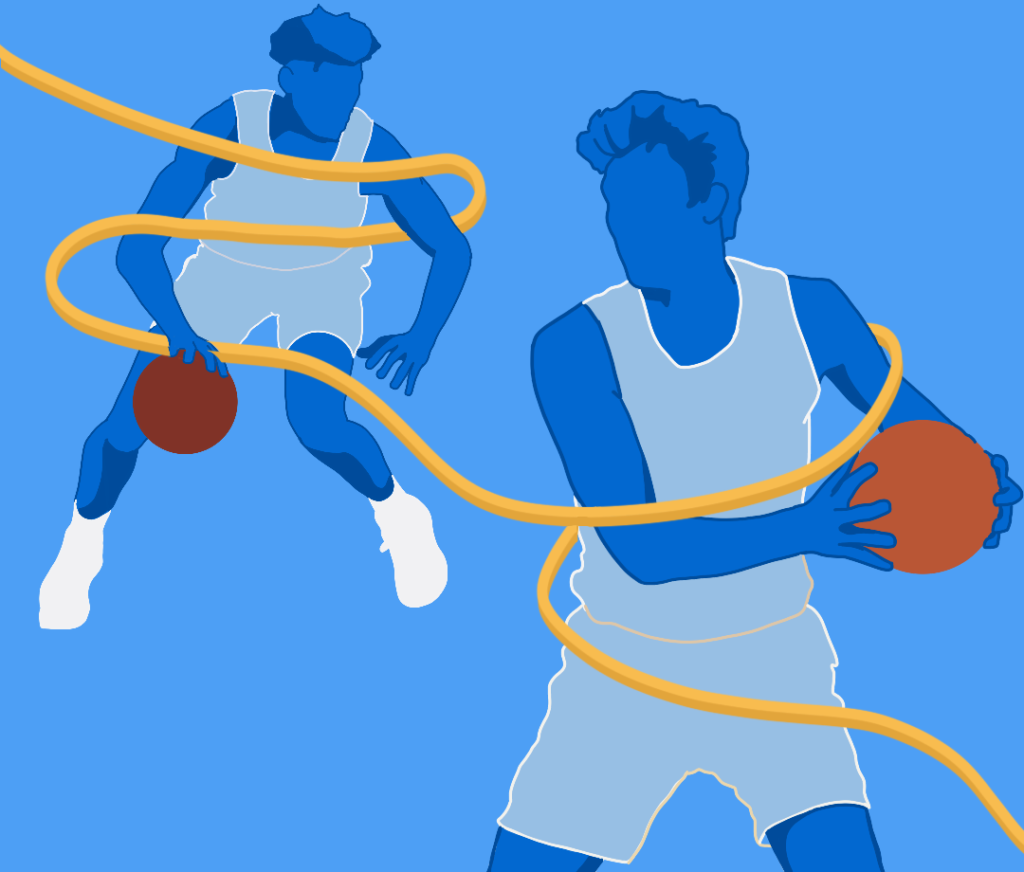 Basketball (M)
Best Case: Elite Eight run
This will be the most talented Bruin team since Lonzo Ball and TJ Leaf graced the court in the 2016-17 season. Coach Mick Cronin will be entering his second season at the helm and will be looking to build on a strong second half of the season and carry the momentum to push for a deep tournament run with a squad ranked within the top 25 of a couple of preseason polls. With rising senior guard Chris Smith and rising redshirt junior forward/center Jalen Hill taking their names out of the NBA Draft, Cronin will have back most of his top players as well as a couple of new ones.
Worst Case: .500 season (or worse)
The Bruins looked rough at the beginning of last season. With losses to Hofstra, BYU and Cal State Fullerton included, Cronin started out life in Westwood 7-6 before conference play even began. While UCLA mostly righted the ship, four of the six conference losses were by double digits, so the team is susceptible to being blown out. With six Pac-12 wins by five points or less, the Bruins will have to step up again in crunch time or they may regress to their 2018-19 record.
Storyline to Watch: Mixing the old with the new
Even though the team missed out on five-star Makur Maker and Daishen Nix decommitted, two additions could propel the Bruins to the next level. Kentucky transfer rising sophomore guard Johnny Juzang and incoming freshman guard Jaylen Clark are both expected to contribute heavily to Cronin's team. How they mesh with the veterans could be the difference between an NCAA tournament run or crashing out before the postseason gets going.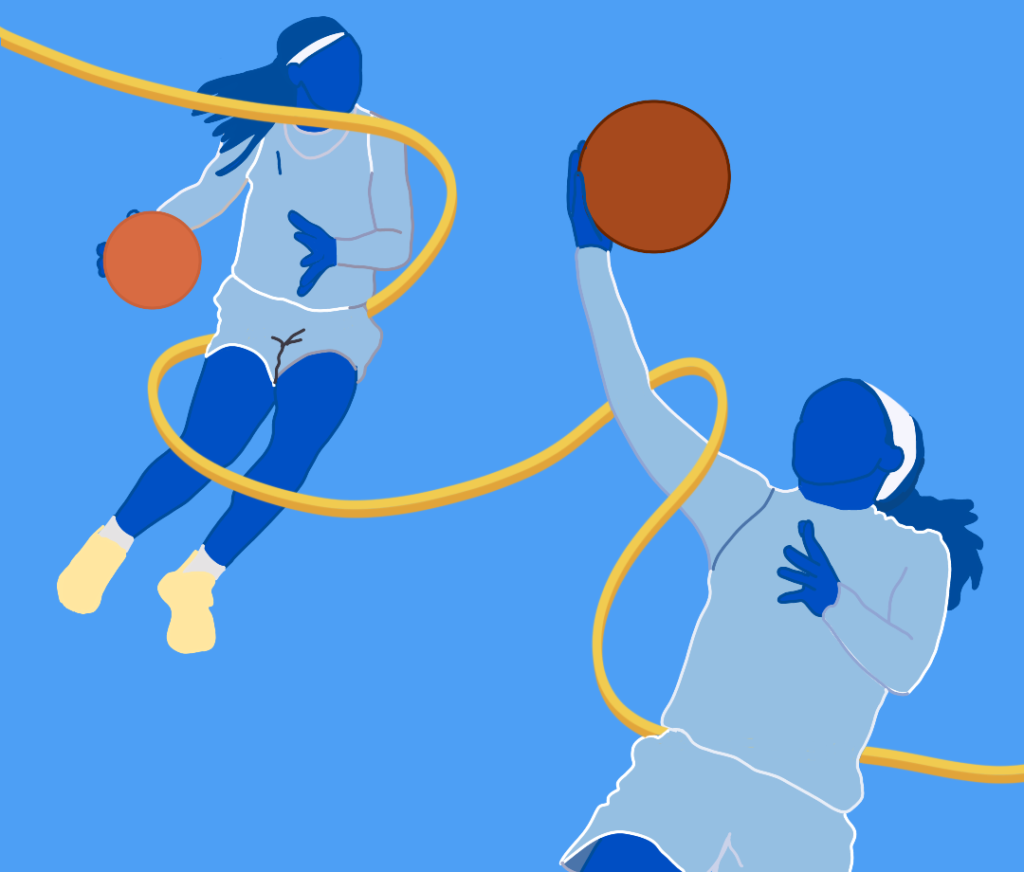 Basketball (W)
Best Case: Final Four run
UCLA women's basketball will look to build off of last year's momentum after finishing the regular season in second place in the Pac-12 and could possibly take the reigns as the conference's best team over Oregon, whose roster is in flux. In this scenario, rising senior forward Michaela Onyenwere cements her status as the conference's best player, and the Bruins end up playing deep into March as the West Coast's premier team.
Worst Case: Middle of the pack
The Bruins may regress a bit following last year's historic season. Last year's squad had a tendency to pull off close games down the stretch – the Bruins were 13-2 in games decided by 10 points or fewer – which could be a sign of a lucky team. The ball could bounce differently in close games this season and that, coupled with the loss of guard Japreece Dean, could spell a long season for the Bruins as they struggle to make a run in the postseason.
Storyline to Watch: How they adjust without Japreece Dean
Last season, Dean led the team in minutes at 33.9 per game and also served as the team's primary ball handler, averaging a team-high 5.5 assists per game. With her departure, the Bruins will need to fill that void but have many options – rising sophomore guard Charisma Osborne is the obvious choice, but rising redshirt junior guard Lindsey Corsaro and rising redshirt senior guard Natalie Chou both have ball-handling experience and will provide support from the backcourt.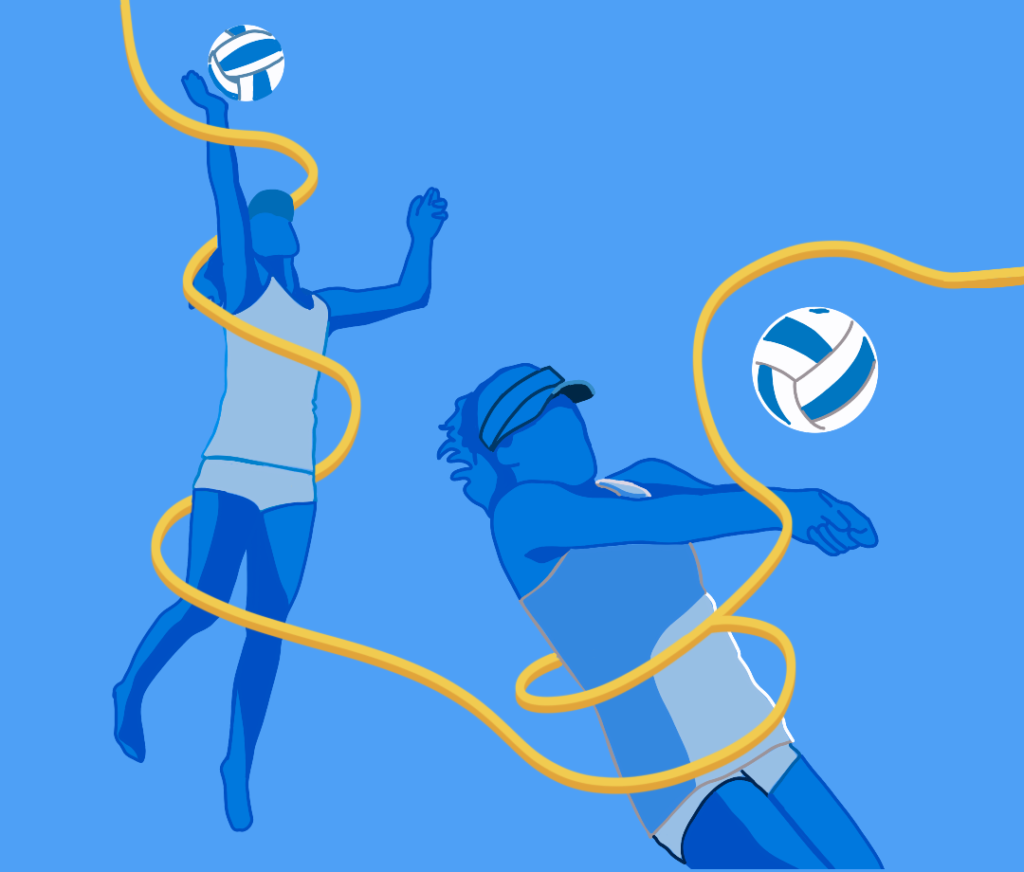 Beach Volleyball
Best Case: Complete the three-peat
UCLA beach volleyball was robbed of the chance at a trifecta of national championships by COVID-19, but with an added year of eligibility for seniors and a young core, the Bruins are poised to be in the championship conversation once more. Finishing the abbreviated 2020 season ranked second in the country with a 13-2 record, the team defeated No. 6 USC twice and its only losses were close 3-2 matches at the hands of No. 1 LSU. The return of rising fifth-year Savvy Simo and her championship experience for a fifth year will also boost their chances.
Worst Case: Fall short of national championship
Coach Stein Metzger experimented with some new pairs to usher in the new facility at Mapes Beach. The Bruins only returned six upperclassmen to start last season, and while returning pairs like Simo and rising junior Abby Van Winkle found success last year, a small sample size is less than conclusive. Additionally, other partnerships that found success could be saddled with a lapse in chemistry because of the hiatus.
Storyline to Watch: The continued success of rising junior Lindsey Sparks
Sparks finished the 2020 season with a 12-3 record and showed her versatility on courts two through four with three different partners. Her ability to forge a chemistry with rising senior Mac May, graduate transfer Jacqueline Quade and her primary partner rising sophomore Lexy Denaburg, showed how invaluable she was to Metzger on the sand. With a .900 career winning percentage (45-5), expect Sparks to continue to dominate for the Bruins.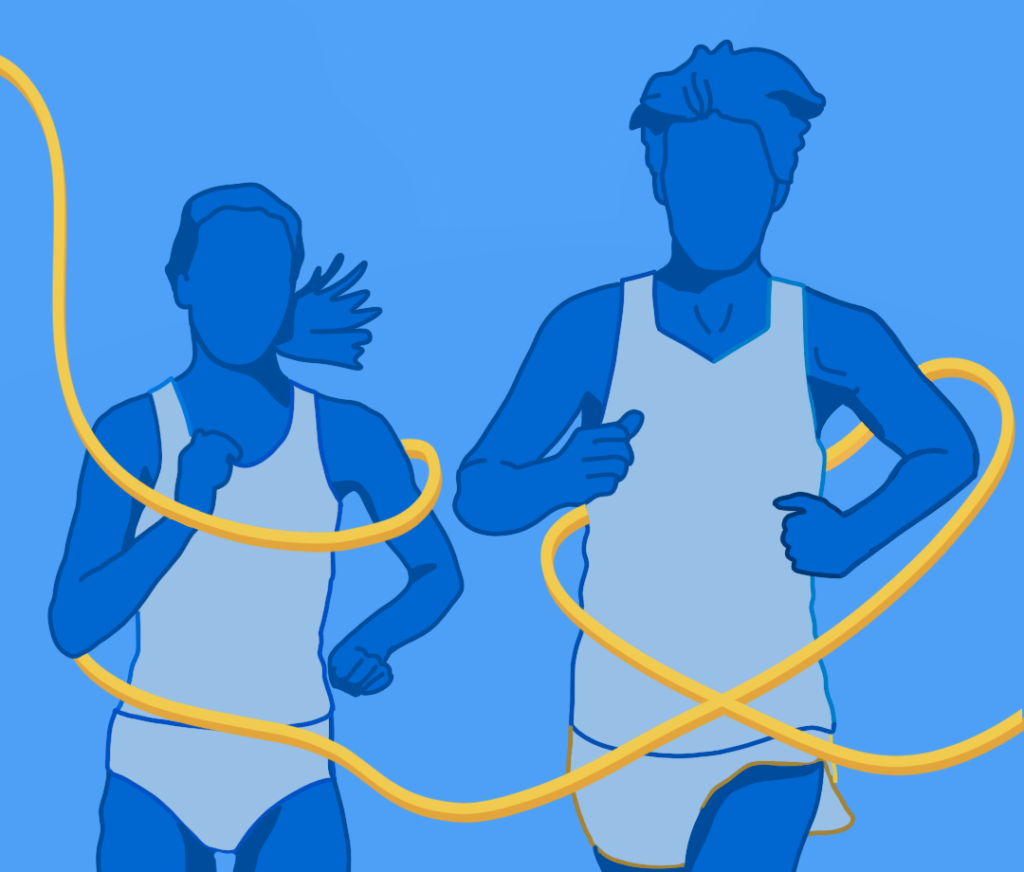 Cross Country
Best Case: Upper tier Pac-12
UCLA men's cross country graduated three of its best runners, so it will be hard to compete for a Pac-12 championship. However, with the promise shown by rising redshirt senior Andy Ehrenberg, rising senior DJ Lawson and rising redshirt sophomore Darius Riley, the Bruins should be able to hold their own near the top of the conference. On the women's side, rising senior Christina Rice will look to lead the team, as she is coming off a season in which she saw her first All-American finish.
Worst Case: Lower tier Pac-12
With the lack of strength at the top of the squads, UCLA may find itself slipping in the standings. It will have to rely on the depth of the team more so than two or three good runners at the top. One injury may not hurt the team as much as it would with an obviously superior runner, but with no true superstar, the Bruins may falter.
Storyline to Watch: The younger men's runners
At the end of the 2019 season, assistant coach Devin Elizondo mentioned the importance of the growth shown by the aforementioned Ehrenberg, Lawson and Riley. These three runners' seasons will make or break UCLA's chances at contending and their performances will be important to follow.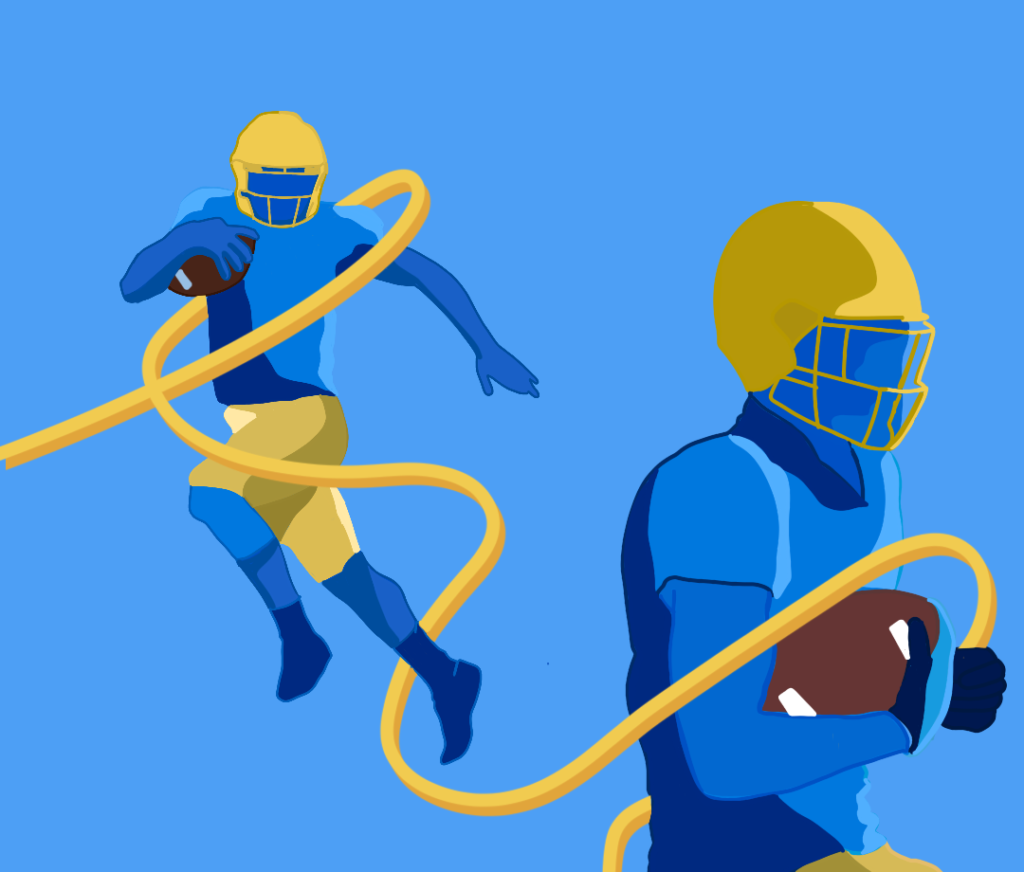 Football
Best Case: Bowl berth
Even though UCLA football thought it knew it would be playing in fall, the season was pushed back after a schedule had been released. However, the team is still scheduled to compete in the spring. Even better for the Bruins, all of the games are conference games. Coach Chip Kelly has had no success outside the Pac-12 in his two seasons in charge, going 0-6 against nonconference opponents, only two of which were Power Five teams. With an improved defense, Kelly's team could go .500 or better, earning the coach his first bowl berth in Westwood and potentially saving his job.
Worst Case: Midseason coaching change
If the season gets off to a rocky start, Kelly could be on the outs midway through his third season with the Bruins. Games against USC, Oregon State and Utah – three teams who beat UCLA by double digits in 2019 – will test the Bruin defense and could lead to massive losses that demoralize both the players and fanbase. If the team looks like it may go below .500 for the third straight year under Kelly, new UCLA Athletics Director Martin Jarmond may start a coaching search sooner rather than later.
Storyline to Watch: The growth of Dorian Thompson-Robinson
The rising junior quarterback has had his fair share of struggles over two seasons, especially when it comes to avoiding costly turnovers. However, he has also shone through with some magical moments, with his peak performance coming in the stunning 67-63 comeback win over Washington State. If Dorian Thompson-Robinson plays at a consistently high level, he could single-handedly save the Bruins' year.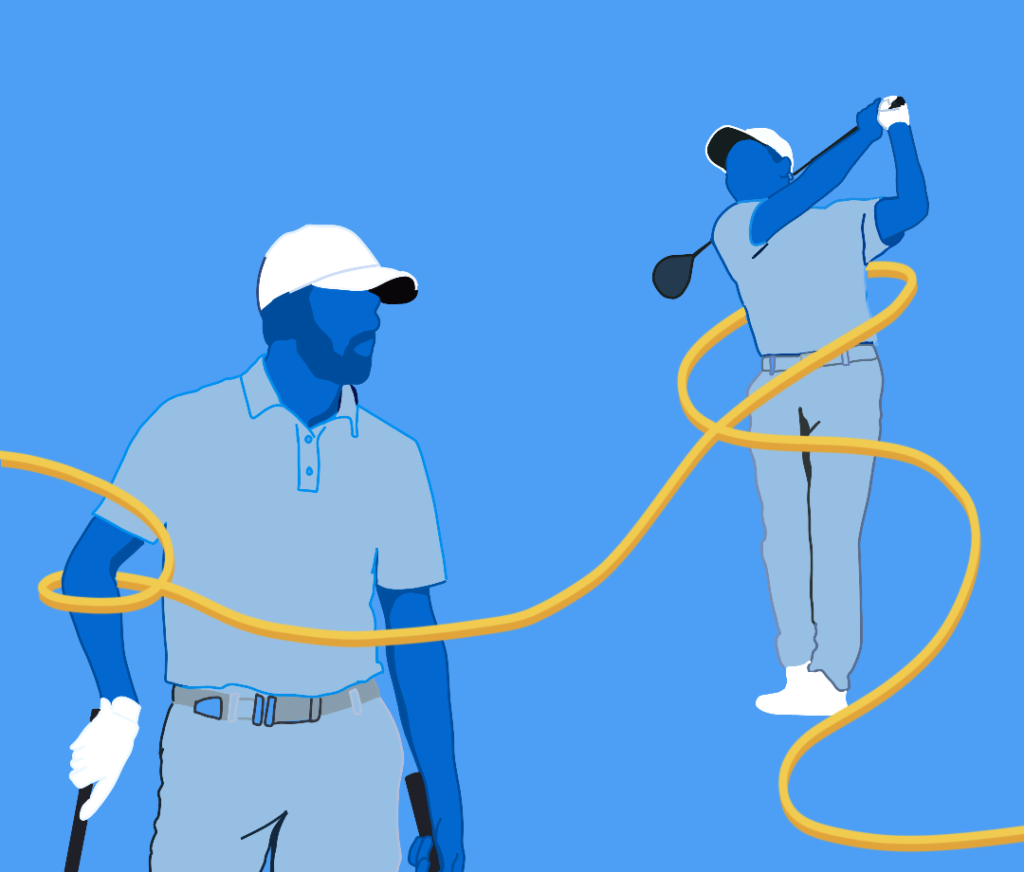 Golf (M)
Best Case: Pac-12 contenders
UCLA men's golf came in second place at the Pac-12 championship in 2019, and while it did lose the best Bruin from that tournament, Cole Madey, the Bruins still have rising seniors Devon Bling and Eddy Lai, who finished sixth and tied for seventh, respectively. At the end of the 2020 season, UCLA was ranked 25th nationally, only behind Pac-12 schools Arizona State, Washington and Arizona. With strong showings from Bling and Lai, the Bruins could be in the mix competing for a Pac-12 championship in 2021.
Worst Case: Middle tier Pac-12
Similar to the women's golf game, the Pac-12 men's golf upper-middle portion of the standings can get crowded in a hurry. USC, Stanford and California all are ranked within 10 places of UCLA, and just a few bad breaks or bad tournaments can see UCLA fall quickly. Oregon State, Utah, Oregon and Colorado are on the outside looking in but could also cause UCLA issues, potentially forcing the Bruins in the middle of the pack.
Storyline to Watch: the seniors
The aforementioned Bling and Lai are set to be the only seniors on the team next season and their performance both on the course and off it will be crucial for the success of the team. The pair will most likely be the best golfers on the roster and will need to show it on the links but will also need to guide the young Bruin team during their final season in Westwood.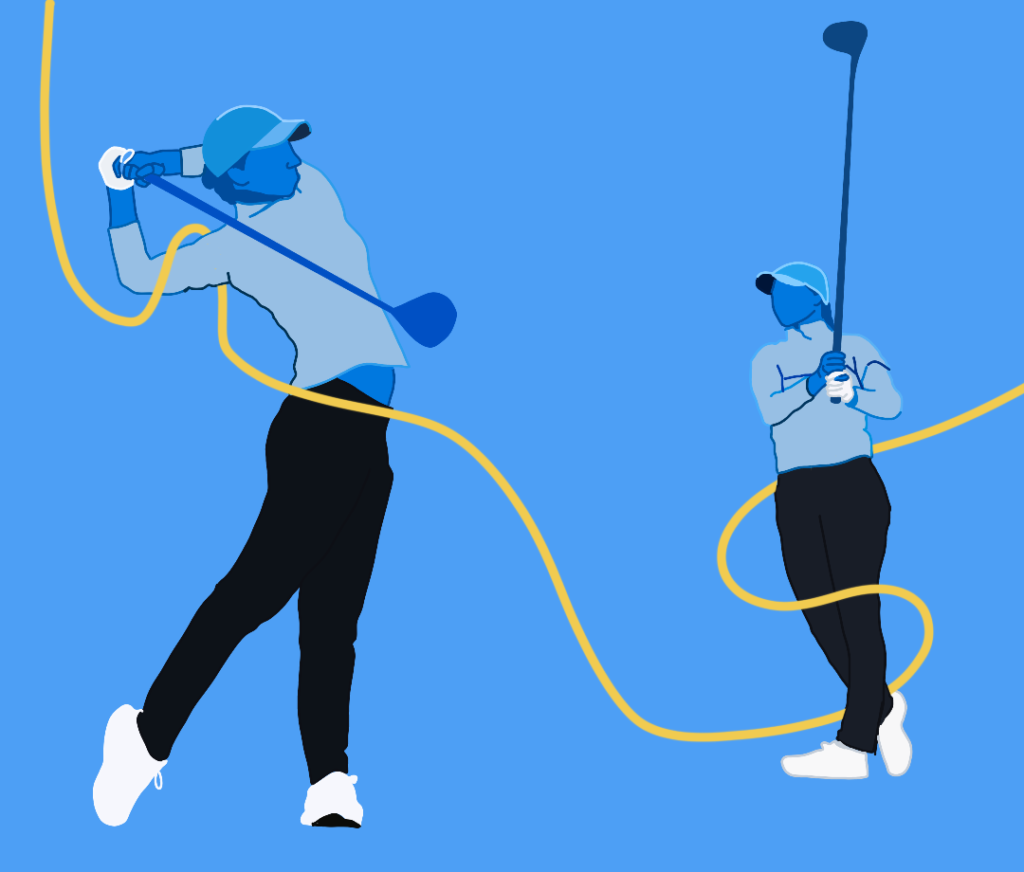 Golf (W)
Best Case: Upper tier Pac-12
There is a lot of talent in the Pac-12 in terms of women's golf, and in the 2019-20 season, the Bruins only showed glimpses of hope. They managed to finish inside the top 10 in each of their four tournaments in the fall season and inside the top four in each of their three tournaments in the spring season. However, they placed behind at least one Pac-12 school at every event they played at that had another Pac-12 competitor. At best, UCLA will find itself in the mix around the top with the likes of Stanford, USC and Arizona State.
Worst Case: Middle tier Pac-12
In a top-heavy competitive conference, a few bad tournaments and the Bruins could easily find themselves outside the upper echelon of the Pac-12. At the end of the 2020 season, UCLA was ranked fourth in the Pac-12 by Golfstat behind the three aforementioned teams, with Arizona only a spot behind on the national rankings. If Oregon, Oregon State and California can improve upon their 2020 seasons, the Bruins will likely fall to the bottom half of the Pac-12 standings.
Storyline to Watch: International sophomores
Rising sophomores Emma Spitz and Emilie Paltrinieri were awarded First Team All-American and Honorable Mention All-American honors, respectively, following their freshman seasons. Spitz competed in every tournament for UCLA and found herself inside the top 10 on the last day after all but two of them. The Austrian shot a 3-under 69 on the final day of the Bruin Wave Invitational to capture her first collegiate victory, as she tied for the lead with Northwestern's Kelly Sim. In that same tournament, Paltrinieri had her best finish of the season as well, as the Italian also shot a 3-under 69 on the final day to finish alone in third place, three strokes off the leaders.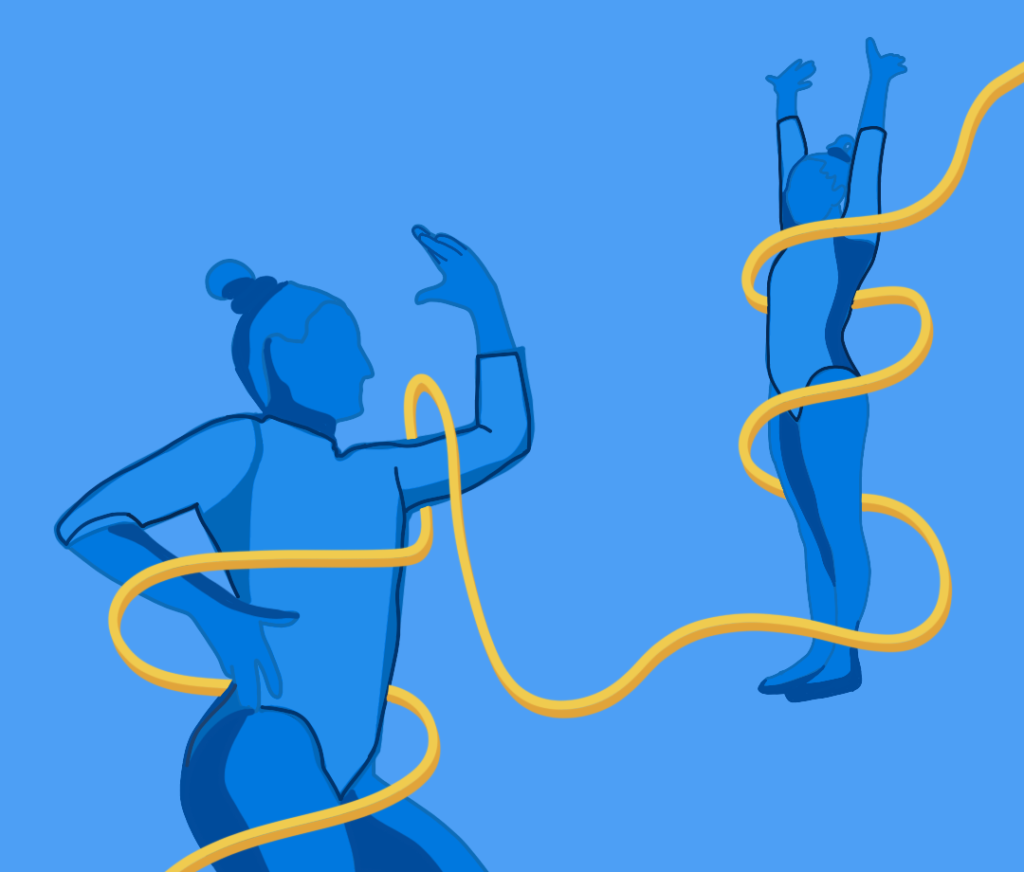 Gymnastics
Best Case: National championship contender
The Bruins head into their second year with head coach Chris Waller, longtime assistant to now-retired seven-time NCAA champion Valorie Kondos Field. UCLA will be a young team in 2021, including the head coach, but it is not without talent and some experience. A promising recruiting class combined with Waller's history with the program, could propel the Bruins to a top-five finish for the sixth year in a row.
Worst Case: Rebuilding year, finish ranked within top 10 in the country
Conversely, if the Bruins' inexperience does play a factor, UCLA could be in for a rough year and transition period. The Bruins are not expected to have a season like 2018, when they won the national championship, but with some hard work and prudent coaching, it could be the beginning of an emerging dynasty. Waller had the good fortune of maintaining multiple star athletes in his first year. This will be his first test as head coach in terms of recruiting, in conjunction with development and maintenance of the program. Even so, the Bruins have only finished outside of the top 10 once in the last decade, which came in 2015 when UCLA finished 11th, so even in the worst-case scenario, expect the Bruins to shine.
Storyline to Watch: Transition of talent
UCLA saw nine seniors depart the program, including Kyla Ross, Felicia Hano, Madison Kocian and Gracie Kramer. However, the Bruins brought in lots of new faces, with a class of six freshmen, including three-time world championship competitor Brooklyn Moors, 2016 USA Junior National champion on vault Chae Campbell and 2017 USA Junior National champion on floor exercise Emma Malabuyo. With generational talent graduating, there will be a lot of eyes on the new talent.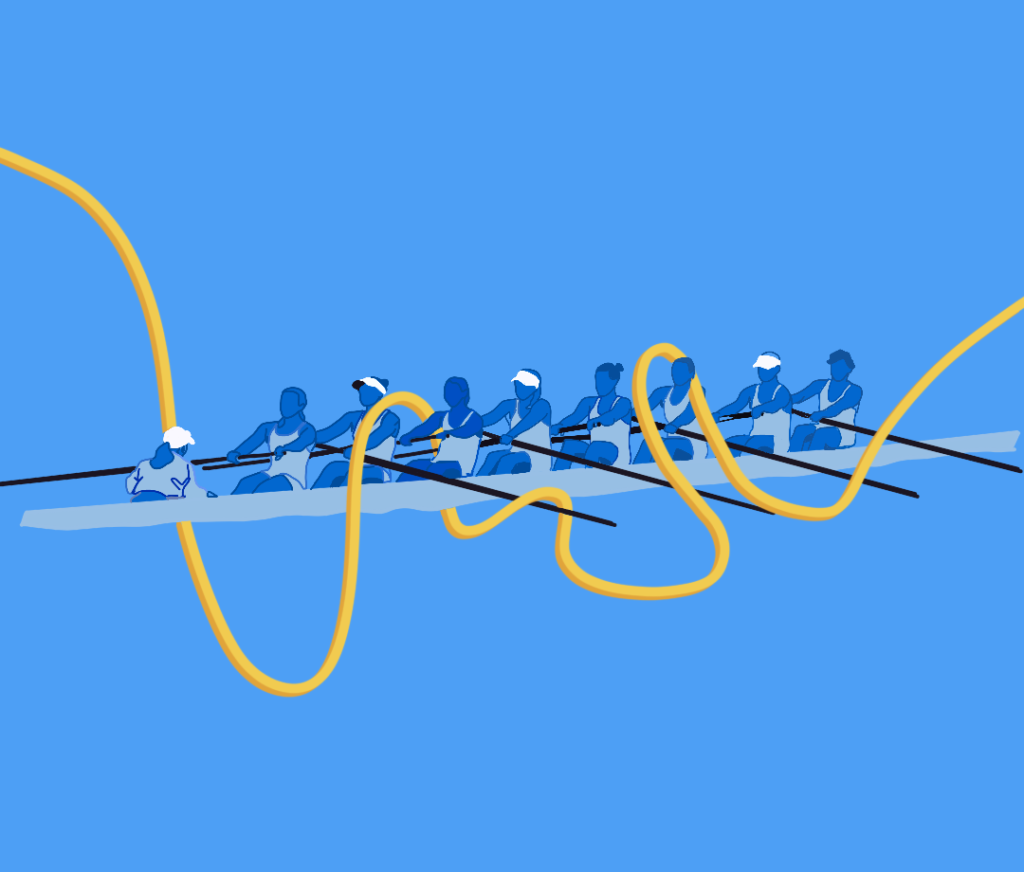 Rowing
Best Case: Finish within top 15 in the country
Coming off a virtually nonexistent season, a young UCLA crew team has an opportunity to gain valuable experience. No. 20 UCLA rowing (1-0) had just gotten started when the season abruptly ended because of the coronavirus. UCLA easily handled San Diego State in its only race of the season, winning all four competitions. In a team of more than 50, only four were seniors, and UCLA brings in a large freshman class. With the combination of extra time to prepare and mass team retention, the Bruins could rank higher than in recent years.
Worst Case: End season unranked
However, even with the new talent, the team is currently not up to par with top rowing programs in the Pac-12 like No. 1 Washington, No. 2 Stanford and No. 6 California. The team only had three All-American nominees, all of which graduated. With a young team and no clear leader as of yet, the Bruins could end the season with a losing record.
Storyline to Watch: 16 incoming freshmen
Despite only losing four seniors, the team brings in a large, diverse freshman signing class of 16. The class features six in-state athletes, including Austyn Sirmon, who claimed a silver medal at the USRowing Southwest Youth Championship in the Novice 4+. Moreover, UCLA adds four impressive out-of-state athletes including coxswain Jianna Ursitti, the Virginia state champion in 2019 in the 8+. The Bruins also welcome six international students – three from New Zealand, two from England and the last from Australia. With a large incoming class, there are 16 reasons to keep an eye out for UCLA crew.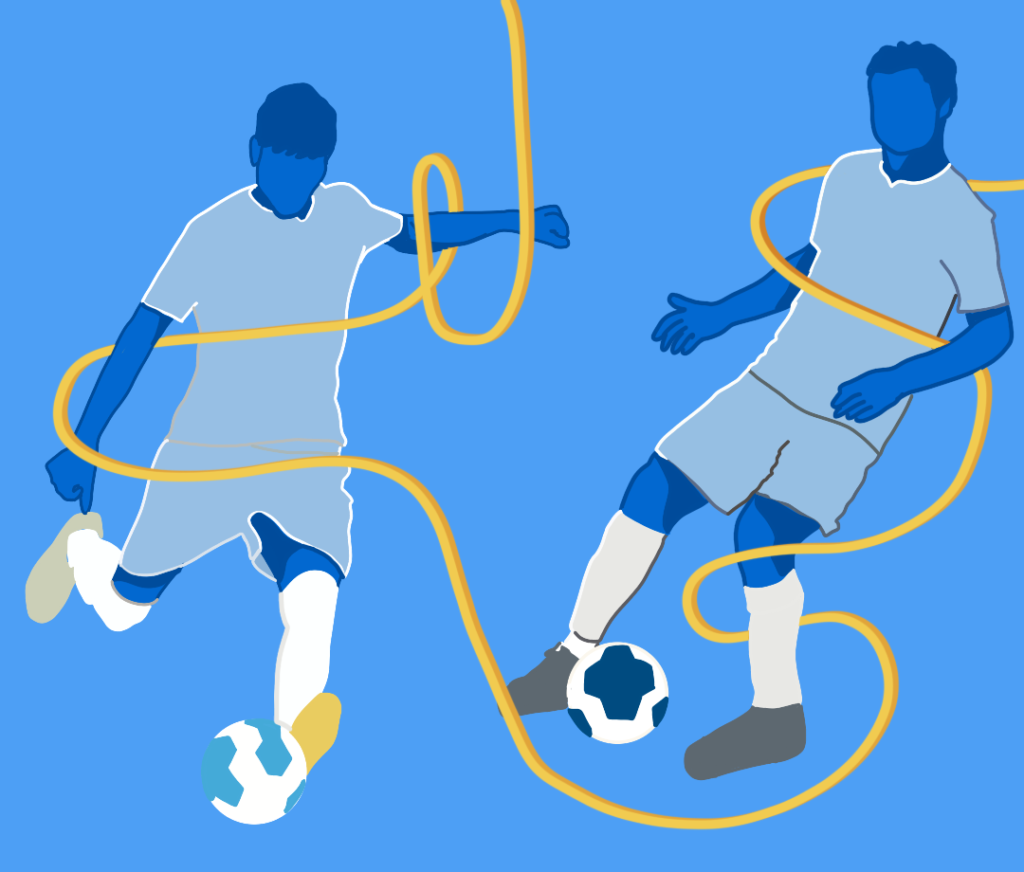 Soccer (M)
Best Case: Finish toward top of Pac-12
This offseason, coach Ryan Jorden brought in 11 recruits, enough to field a playing 11 with its positional diversity. The spotlight will be on new freshmen forwards Kevin Diaz, Jose Contell-Lechon and Grayson Doody in the absence of last year's Pac-12 leading-scorer, forward Milan Iloski. The program endured the worst conference record (2-6-2) in program history in 2019, so fresh blood, especially on the backline where UCLA has struggled, could spark a turnaround in 2020.
Worst Case: Last-place finish in conference
It's never easy losing 58.6% of your scoring, and this is what happened when the Bruins lost Milan Iloski to the MLS. With only 12 goals in 18 games by UCLA players other than Iloski last season, other Bruins' goals will be at a premium. If players like rising junior midfielders Riley Ferch and Cody Sundquist and rising senior midfielder Eric Iloski, brother of Milan Iloski, cannot deliver, it could be a long season for UCLA men's soccer.
Storyline to Watch: Riley Ferch's ability to distribute without Milan Iloski
Ferch is a likely candidate to continue as one of UCLA's best this season. Despite only netting one goal last season, Ferch tied for the conference lead with nine assists. His ability to distribute the ball will be tested, however, without Milan Iloski on the other end of his passes. If he can deliver as he did amid a tough 2020 season, the unproven strikers on the team are sure to benefit.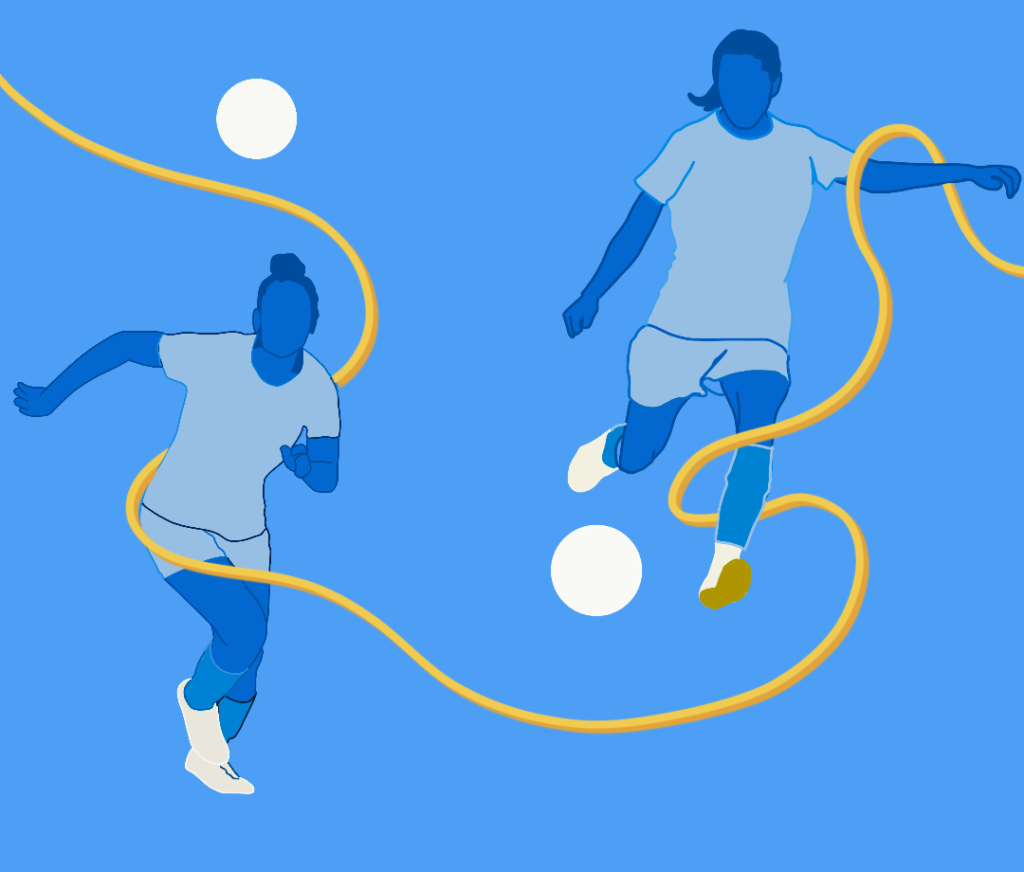 Soccer (W)
Best Case: Short run in the playoffs
UCLA women's soccer finished its 2019 season in San Jose, California, in the Final Four competing for a spot in the national championship game. While this Bruin team is not as deep as last year's squad, there are still some key returning players that will give them a chance to pay a visit to the playoffs.
Worst Case: Middle tier Pac-12
The Bruins lost a trio of offensive threats in the form of forward Ashley Sanchez, forward Chloe Castaneda and forward/midfielder Anika Rodriguez. The three combined for 13 goals and 25 assists a season ago and are not the only holes coach Amanda Cromwell will have to look to fill. Midfielder Jessie Fleming was a cornerstone in the midfield for 3 1/2 years – she missed part of her junior season to compete for her native Canada in World Cup qualifying matches – and will be hard to replace. Midfielders such as rising senior Viviana Villacorta, rising junior Maricarmen Reyes and some of the top recruiting class in the nation will look to fill the void left by Fleming in the Bruins' midfield.
Storyline to Watch: Mia Fishel's sophomore season
Rising sophomore forward/midfielder Mia Fishel is the only attack-minded player who earned consistent minutes coming back this year. And she is a pretty good player to get back. In her true freshman season, Fishel bagged 14 goals – twice as many as the next closest teammate – and added three assists. In March, playing for the United States U20 Women's National Team, Fishel was the Golden Ball winner as the U.S. took home the Confederation of North, Central American and Caribbean Association Football U20 Championship. She scored 13 goals in seven games played.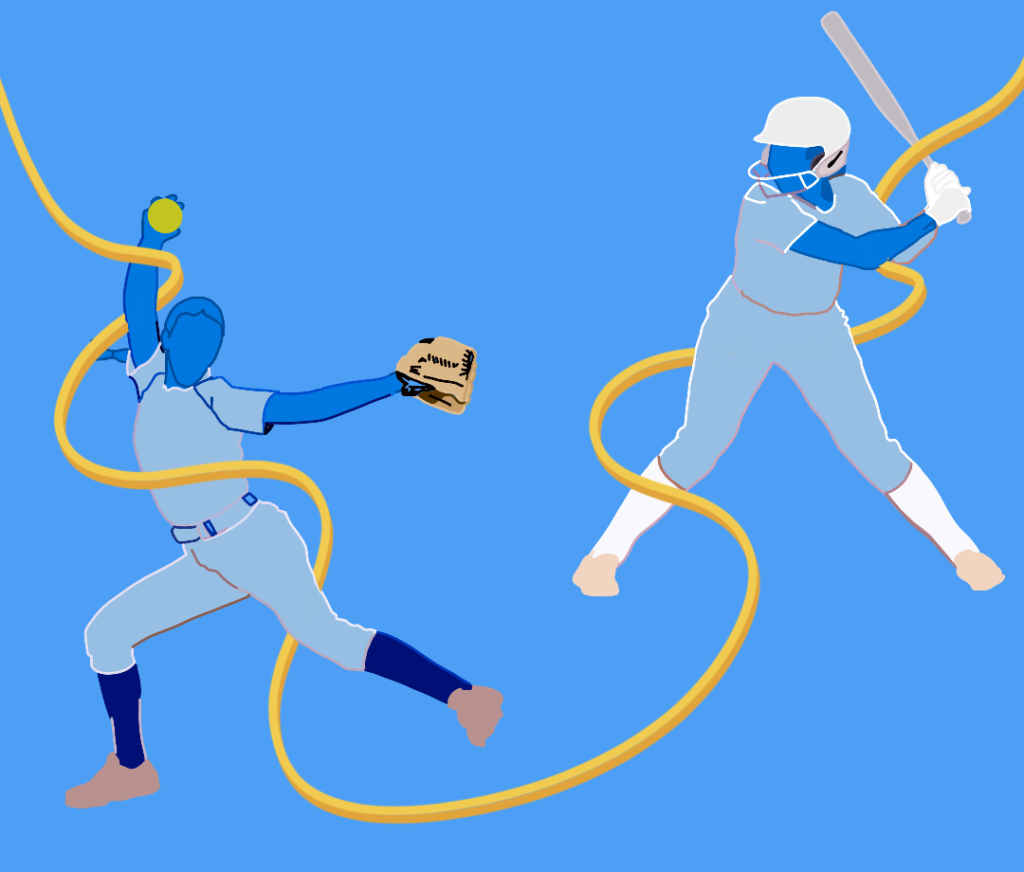 Softball
Best Case: Undefeated season and second straight championship
UCLA softball followed its 2019 national championship by finishing last season as the unanimous No. 1 team in the country and is now adding the 2018 and 2019 USA Softball Collegiate Player of the Year in rising redshirt senior pitcher/first base Rachel Garcia and 2019 Softball America First Team All-American rising senior utility Bubba Nickles back to the team. The sky's the limit for this team as it could go down as one of, if not the best, collegiate softball teams of all time.
Worst Case: National championship contenders
This just shows how good this team is and how high the expectations are for the Bruins – anything less than a championship would be considered a disappointment in some eyes. Garcia and Nickles may miss some time while they train for the 2021 Olympics and could see some difficulty adjusting to the new schedule and playing with new teammates. Still, this team is too talented to be anything but one of the last teams standing in the summer.
Storyline to Watch: Megan Faraimo and Rachel Garcia – Pitchers of the Year
The Bruins will have two legitimate aces going into next season. After serving as the No. 2 pitcher in her freshman season, Faraimo broke out in 2020, posting an 11-1 record with a 1.01 ERA, good enough to be named the 2020 Softball America Pitcher of the Year. Garcia won the 2019 Pac-12 Pitcher of the Year with a 29-1 record and a 1.14 ERA. It'll be interesting to see who leads the rotation, as the two pitchers will battle for the top spot. Regardless, UCLA will have the top two pitchers in the country headlining its team.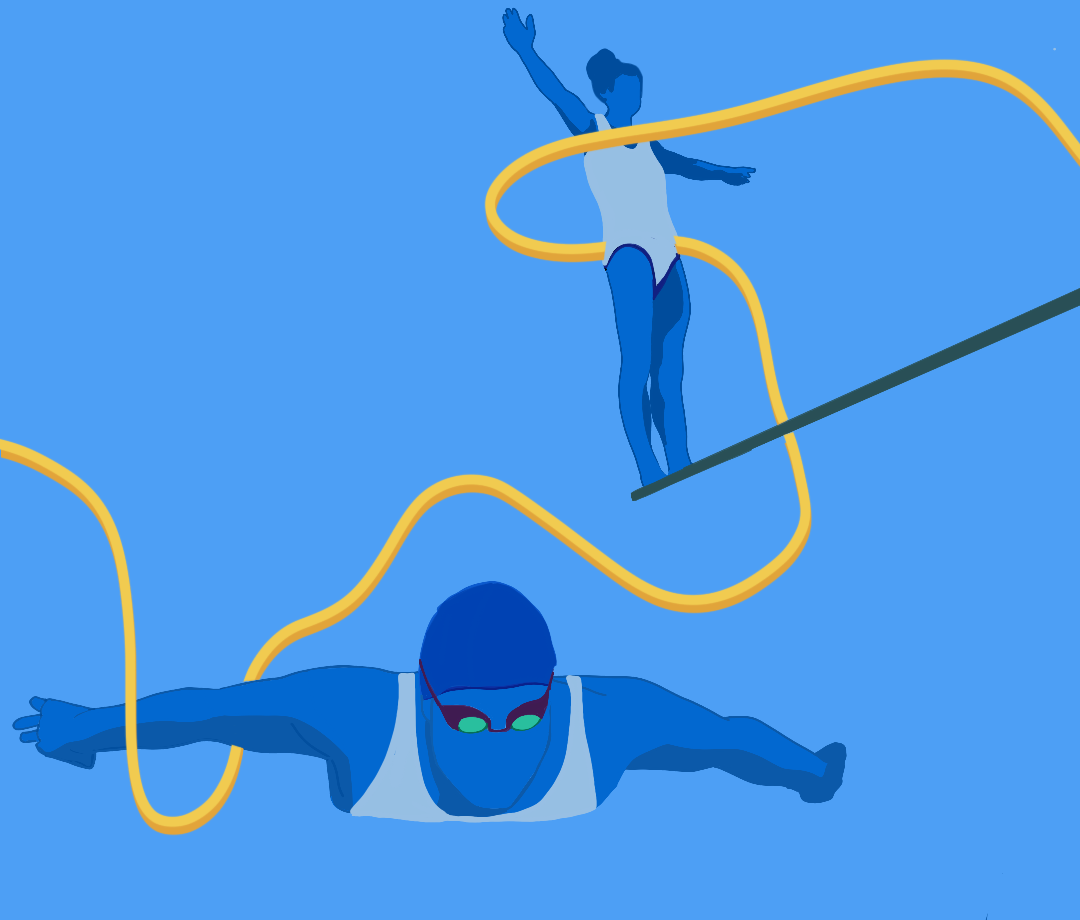 Swim & Dive
Best Case: Middle-upper tier Pac-12 contenders
UCLA captured seven new recruits from within California and the Pacific Northwest, including six swimmers and one diver, which may allow the team to step up its game and swim to wins within the Pac-12. Several conference wins could propel the team to a mid-level ranking, while on the dive side, if the Bruins continue their mid-season momentum from last year, they could be winning meets deep into the Pac-12 tournament.
Worst Case: Multiple out-of-conference losses finishing sub .500
UCLA swim and dive started the season with a perfect record, before losing three straight and finishing fourth in the Pac-12 championship, its highest finish since 2014. The Bruins placed behind No. 1 Stanford, No. 4 California and No. 8 USC in the Pac-12. In the last three seasons, the NCAA championship meet was between Stanford and Cal, and UCLA has never made it to the championship. If the Bruins start the season slow and continue to lose conference meets, the team could find itself completely unranked.
Storyline to Watch: Divers Ruby Neave and Hannah Butler
UCLA had five All-Americans for the 2019-2020 season, including rising senior standout diver Ruby Neave, winner of the 1-meter springbard dive in the Pac-12 championship, and rising sophomore diver Hannah Butler – the UCLA Swim & Dive Newcomer of the Year. Interestingly, when the Bruins finished 17th in the NCAA championship in 2019, all of their points came from divers, whereas the eventual national champion Cardinal only got 19 points from divers. Both Neave and Butler will continue to develop and could capture substantial individual achievements.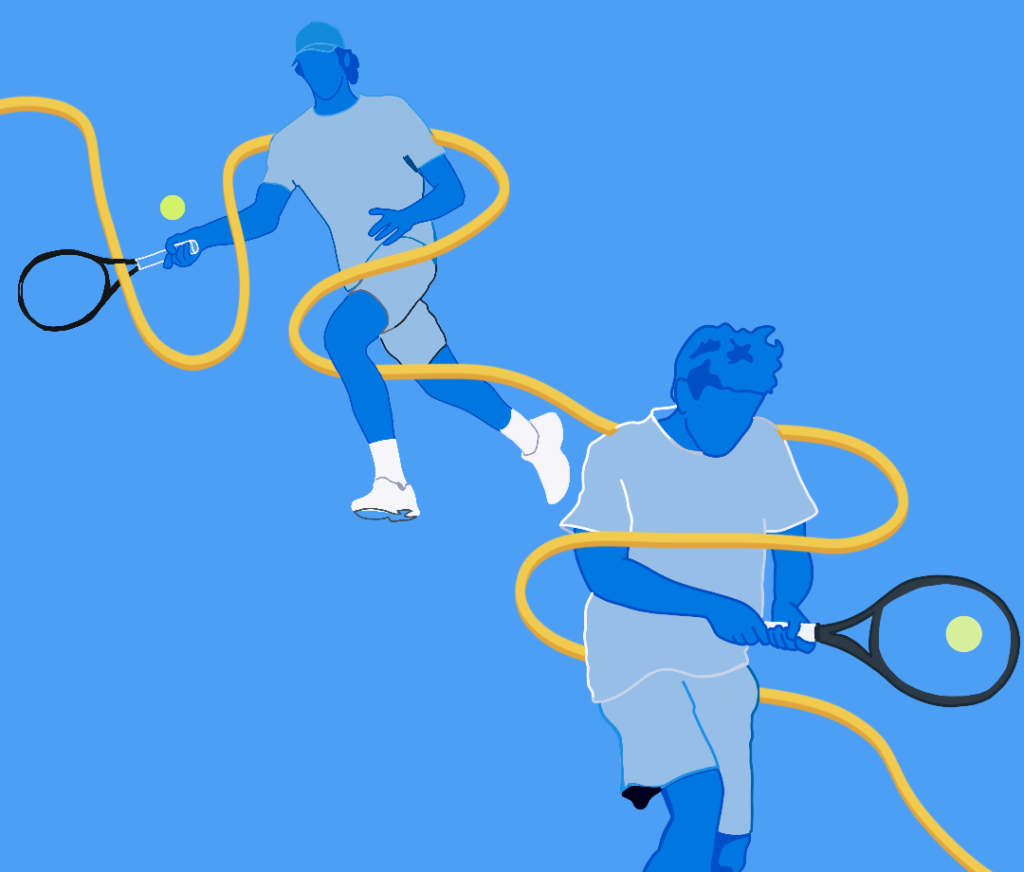 Tennis (M)
Best Case: Pac-12 contenders
UCLA men's tennis was already right in the thick of things a year ago after ending the season tied for first place with USC in conference play. The return of rising fifth-year player Ben Goldberg and the addition of three recruits – including Gonzaga graduate transfer Sam Feit – will help the Bruins challenge the upper echelon of the Pac-12.
Worst Case: Lower-tier Pac-12 team
The Pac-12 had a big middle a year ago, with many teams hovering around a .650 winning percentage. Rosters will look nearly the same as this season, so there will be a litany of above-average teams in the conference. If the Bruins get off to a slow start in the nonconference portion of the schedule, it could snowball into a long season with no easy victories on the calendar.
Storyline to Watch: Keegan Smith's last season
Rising senior Keegan Smith is already one of the most decorated tennis players in school history, as he has been an ITA All-America selection all three seasons of his career and an All-Pac-12 selection in each of his first two years. He finished as the No. 4 singles player this year and also was part of UCLA's doubles team that ranked as high as No. 12. The Bruins will go only as far as Smith takes them as he will try to cap off an already impressive career in style.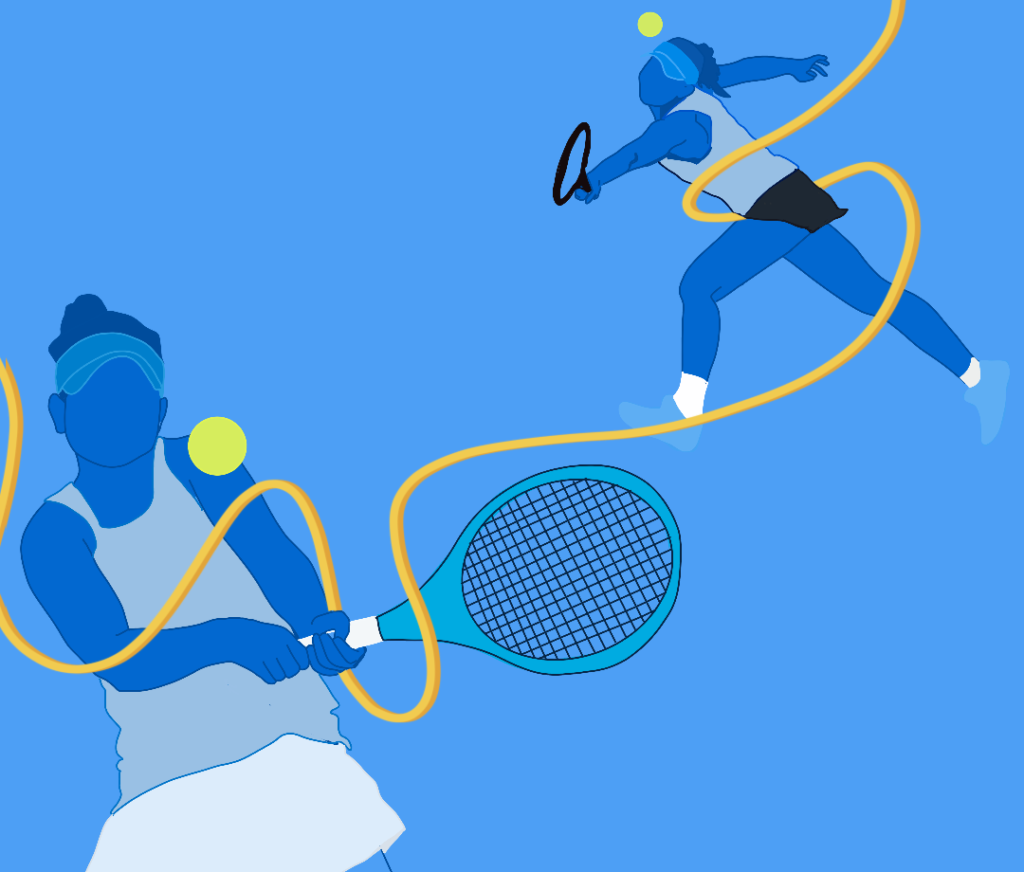 Tennis (W)
Best Case: National championship contenders
UCLA women's tennis ended its season on a high, taking down rival Stanford in Palo Alto for the first time in six years and finishing as a top-three team in the nation. If the Bruins build upon this, there's no reason to think they won't be right back in the thick of things in terms of title contention, especially with the surprise return of redshirt senior Jada Hart as a result of the NCAA's ruling to give spring sport student-athletes another year of eligibility.
Worst Case: Upper-tier Pac-12 team
With more than half of the conference in the top 50 of the ITA ranking, the Pac-12 will be loaded with talent. And while UCLA topped the Pac-12 when the season prematurely ended this year, it was still early and not entirely representative of the season as a whole. It's possible that it was just a hot start and the 2021 season would show some regression. Still, UCLA's talent and youth should ensure a finish in the top half of the conference.
Storyline to Watch: The No.1-ranked doubles team
Hart and 2020 ITA National Player to Watch rising junior Elysia Bolton made up last season's best doubles team – ranked as the top team in the nation – although it was expected that the pair would only last that one year. But with the NCAA's ruling, Hart, with her extra year of eligibility, and her partner will look to build upon last year's 18-3 record and remain the team to beat in the country.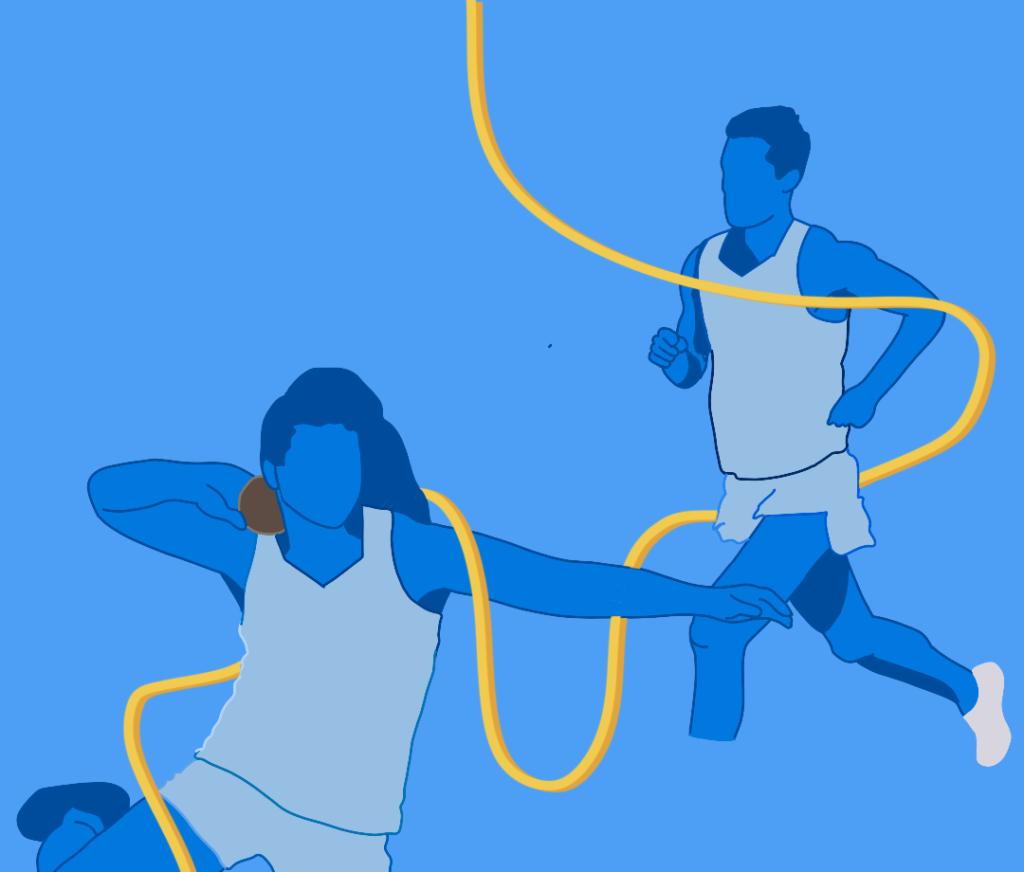 Track and Field
Best Case: Women's team is fueled by standout successes
UCLA women's track and field has a three-headed monster of rising seniors dominating in field, distance and sprints events. Thrower Alyssa Wilson – who found success against her collegiate peers and American professionals in national competition – won 10 of her 12 throwing events this past year and should continue to dominate as a thrower. Distance runner Christina Rice could lead an ascendence in the distance group while making her mark in the record book, and sprinter Shae Anderson's performance both individually in the indoor 400-meter dash and as part of the 4×400-meter team could be a sign of things to come from the women's sprints teams.
Worst Case: Men's distance does not build on 2020's improvements
At the Alex Wilson Invitational in February, the distance medley relay team ran the third-fastest time in program history – 9:32.14 – with second- and fourth-place finishes by distance runners senior George Gleason, whose career may be extended by an extra year of eligibility, and rising sophomore Mason Ratkovich, respectively, in the mile. This could be signs of positive things to come. However, if such improvements, especially by young runners like Ratkovich, cannot be repeated, the distance team may be in trouble.
Storyline to Watch: Rice's record racing
The Santa Barbara product showed her versatility and excellence in long-distance running last season, as she recorded top-three times in program history in both the indoor 5,000-meter and 3,000-meter, and her 5,000-meter time of 16:12.16 at the MPSF Indoor Championships on Feb. 28 was the fastest in program history. Rice's continued upward trend makes her a runner to watch for in her senior season.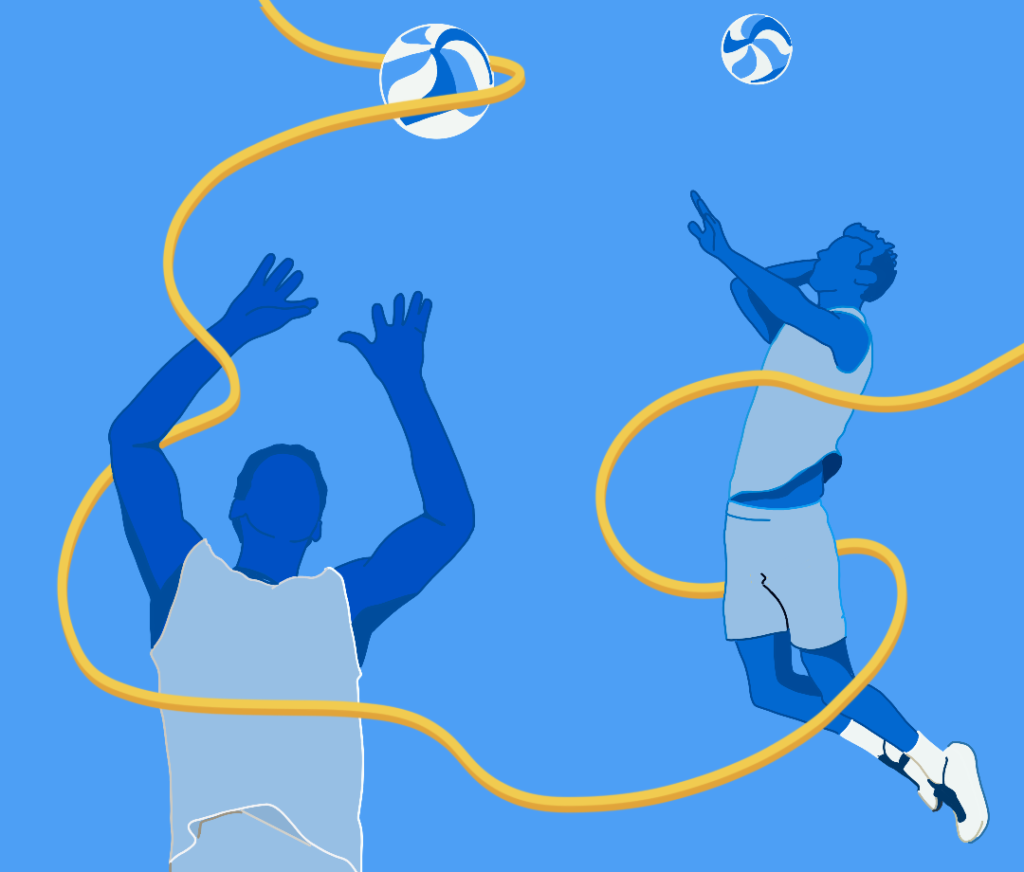 Volleyball (M)
Best case: Finish in the top five in the country
If the Bruins are able to reduce service errors and lean on their strong attacking front, success can be theirs against tough conference scheduling. Luckily for UCLA, they are returning rising sophomore setter/opposite Mads Kyed Jensen, who finished third in the country in aces per set average. With eligibility extended toward men's volleyball seniors for next year, senior middle blocker Daenan Gyimah could also return. With the program's all-time leader in hitting percentage in Gyimah and a young serving star in Kyed Jensen, the Bruins could be a force to be reckoned with.
Worst case: End the season unranked, last place in the conference
Last year's No. 9 UCLA's conference schedule could sink them out of the nation's top-15 teams. Having to face No. 1 BYU, No. 8 Pepperdine, No. 11 Grand Canyon, No. 13 Concordia Irvine and No. 14 Stanford will be especially grueling, and considering that the No. 13 Eagles were the only ranked squad in the conference the Bruins defeated last season, the conference losses could snowball and leave UCLA unranked and in the cellar.
Storyline to watch: Sophomore star in the making
As a freshman outside hitter/opposite, Cole Ketrzynski was a freshman All-American, finished second in the country among freshmen in hitting percentage and in the top 10 in kills per set average. After multiple 17-kill performances – the most recorded by any UCLA true freshman in the past 4 years – Ketrzynski has shown that he has the consistency and the ability to turn in notable performances that warrant the fans' attention.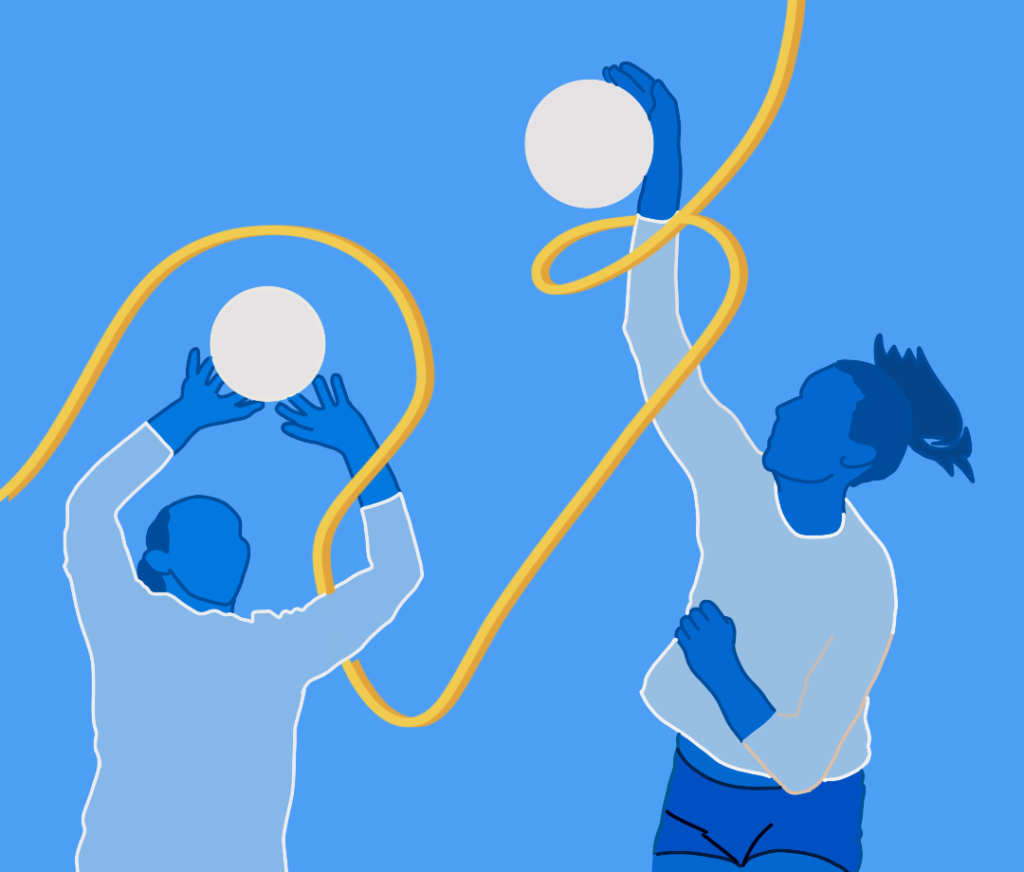 Volleyball (W)
Best Case: Compete for conference title
After losing senior outside hitter Savvy Simo, one of the Bruins' two AVCA All-Americans, UCLA reloaded with impressive additions to support rising senior outside/opposite hitter and All-American Mac May. Rising junior transfer defensive specialist/libero Zoe Fleck from UCSB has NCAA tournament experience, and with the pedigree and young experience of rising freshmen outside hitter Allison Jacobs and opposite Iman Ndiaye, the Bruins can flip the script on conference powers like Stanford and Washington.
Worst Case: Streaky play hurts team, don't compete in the Pac-12
Only three times in 31 matches last season did UCLA women's volleyball have a loss sandwiched in between wins, or vice versa. The Bruins had winning streaks of four matches or more three times in 2019, but also had consecutive losses four times en route to their 19-12 record. With a lot of young talent for coach Michael Sealy, coupled with the loss of the veteran presence of Simo, there could be some inescapable ruts in 2020.
Storyline to Watch: All-American transfer
Simo's shoes are big ones to fill, but one of UCLA's three new recruits at her position has shown her All-American potential at her old school. Rising junior outside/opposite hitter Élan McCall was an Honorable Mention All-American as a freshman at TCU. McCall led the Horned Frogs with 370 kills in 2018, more than eating into Simo's missing 308 kills from last season and looks to be a vital contributor to the Bruins this year.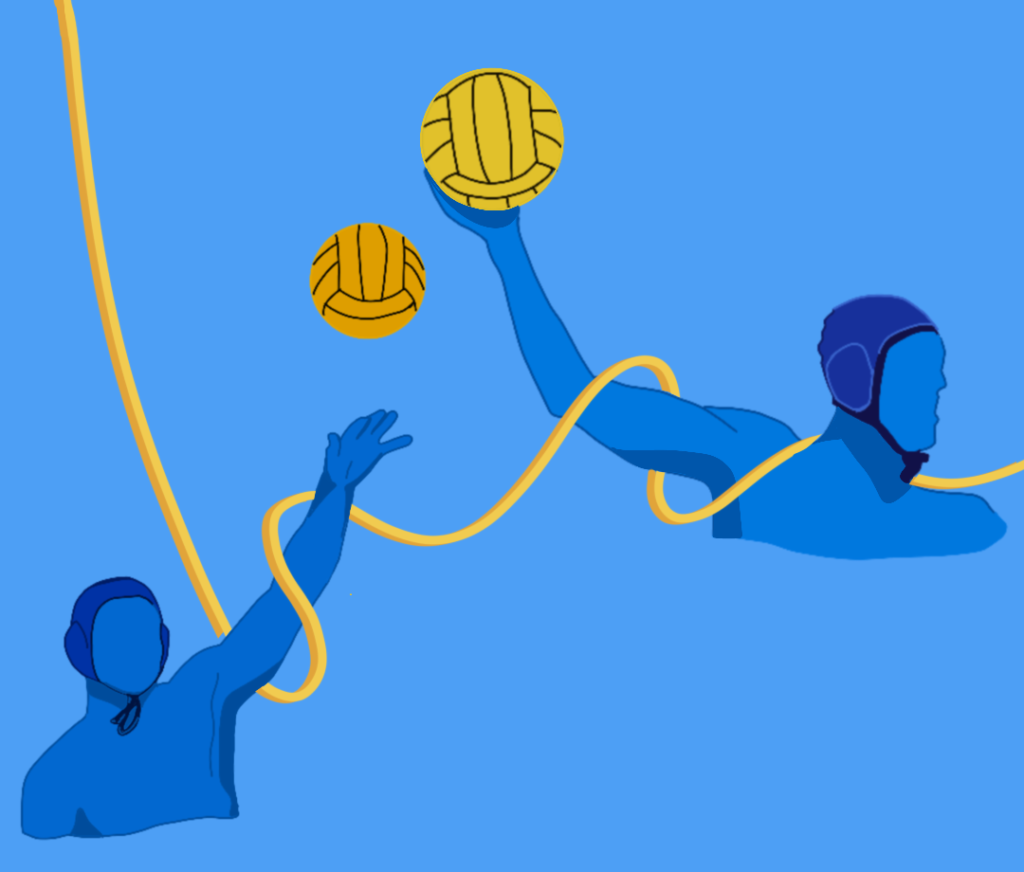 Water Polo (M)
Best Case: National championship contender
In a best-case scenario, with a little bit of coach Adam Wright's magic – who only five years ago coached UCLA to a 30-0 season – the men's team could be in a position to make a deep run in the NCAA tournament. The Bruins won 16 of their first 17 games in 2019 and only lost two seniors. With more experience together, if UCLA begins the season with momentum and gets a win over either USC or Stanford, the team could surprise some.
Worst Case: Repeat of last season, miss playoffs
For the first time in six years, UCLA men's water polo missed the postseason in 2019. The Bruins lost four of their last five games, including two losses each to USC and Stanford. Only two seniors are departing from the program, but one is U.S. Men's National Team goalkeeper and four-year starter Alex Wolf. This leaves the Bruins with only one active goalkeeper on the current roster in rising sophomore Bernardo Maurizi, though there are two additional goalies listed as inactive. The inexperience at goalkeeper could cost the Bruins a few games, especially the meaningful Mountain Pacific Sports Federation matchups. In that scenario, UCLA might find itself in the same position as it did this season.
Storyline to Watch: Top two
The Bruins retained their top-two goal leaders in rising junior attackers Jake Cavano and Ashworth Molthen. Whereas Cavano led the team in goals with 42 – good for eighth in the conference – Molthen recorded 13 more assists than anyone else in the MPSF and finished second in points with 84. The two together need to be a deadly offensive force for the Bruins should they want to overcome the inexperience at goalkeeper.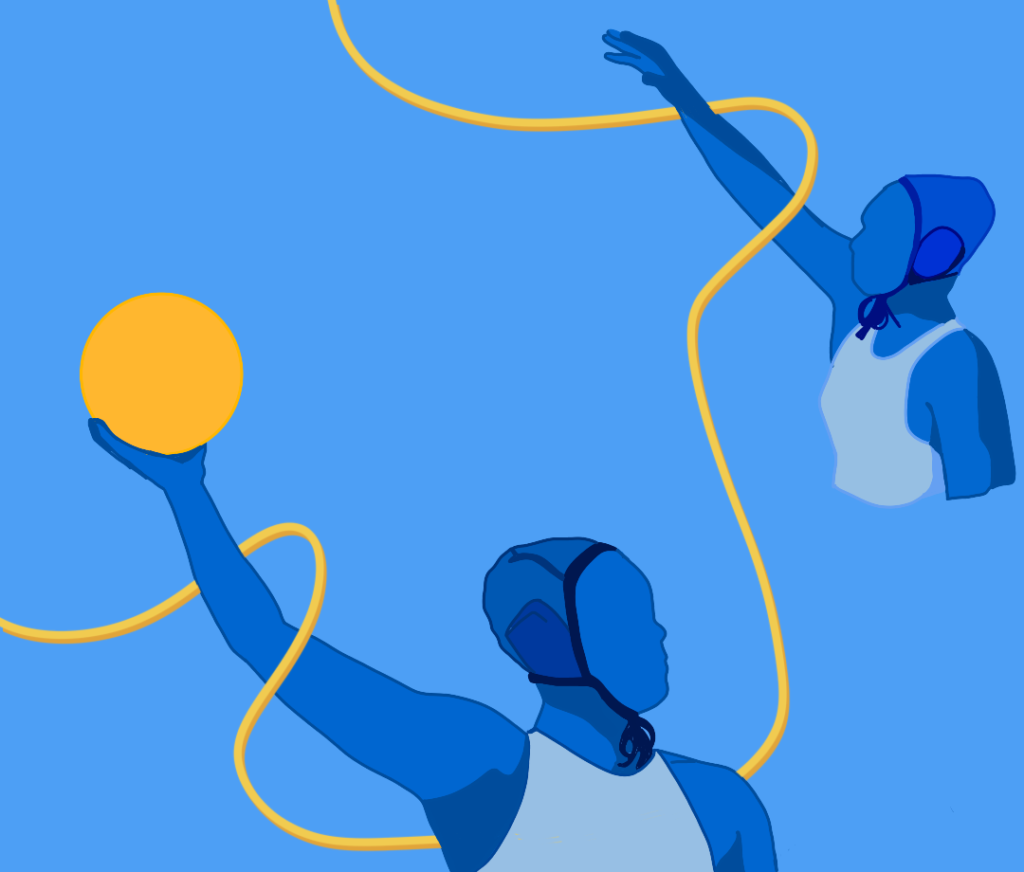 Water Polo (W)
Best Case: National champions
UCLA women's water polo finished the truncated season with an average game score of 13-6 in its favor. It finished the season with both a win and a loss over top-ranked USC – the win was coach Adam Wright's first against the Trojans since taking over the program three years prior. The Bruins earned eight All-MPSF awards as well as six All-American honors. UCLA also has three proficient goalkeepers in rising senior Jahmea Bent, rising sophomore Quinn Winter and rising redshirt sophomore Georgia Phillips, each of whom ranked in the top 10 in the MPSF in save percentage on the season. The team has playmakers all around the pool and is only losing two seniors. It's very possible the team picks up right where it left off before the season was cut short and makes a run toward bringing Westwood its 119th ring.
Worst Case: Close third-place finish in MPSF, postseason hopeful
At worst, the Bruins could start the season slowly, as they did last season, losing the second game of the season. From there, the team could get complacent, knowing the talent returning, and could continue to slip. Moreover, UCLA could go winless versus top programs like USC and Stanford, putting the Bruins' postseason hopes in question. If the team does not perform well and stay consistent, it may fall behind the Cardinal and the Trojans, but will nonetheless finish in the top five in the nation.
Storyline to Watch: Development of star young talent plus Olympians
The team was without redshirt senior attackers Maddie Musselman and Bronte Halligan because of the Olympics, and with the games moved back to 2021, their future with UCLA is yet to be determined. With the hole created by the Olympians, then-freshmen utility Abbi Hill and attacker Hannah Palmer rose to the occasion and excelled immediately. Hill was tied for third in the MPSF in goals and Palmer led the conference in assists. Both Hill and Palmer will continue to develop under excellent coaching, and if the Olympians have an opportunity to return to the team, the Bruins will be very dangerous.