Opinion: Virtual setting may allow for more freedom to explore new extracurricular interests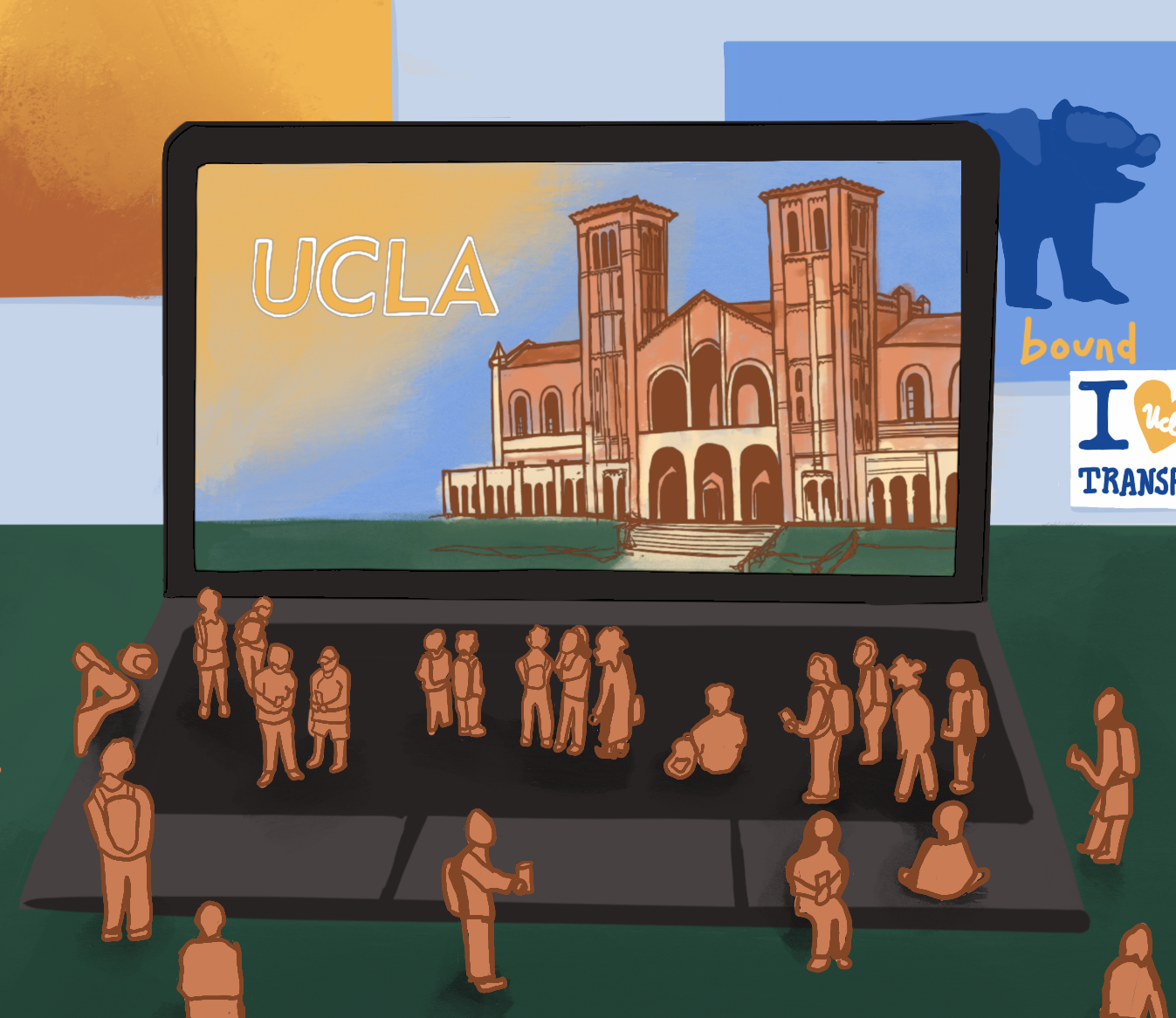 (Emily Dembinski/Illustrations Director) Photo credit: Emily Dembinski
In every disappointment lies opportunity, and it's no secret that online schooling is a disappointment.
With classes set to continue online through the fall, new and old Bruins alike will return to a campus that looks remarkably different from what they imagined.
Students will be missing out on the intellectual rigor and engagement that simply can't be replicated through Zoom university. But perhaps less obviously, students will be missing out on the clubs, events and social opportunities that make being a Bruin what it is.
But in the same breath that these in-person opportunities are lacking, online schooling has the potential to offer students an unprecedented chance to explore what interests them – if they're willing to take advantage of it.
With classes moving to Zoom, club meetings and social events will also move into the virtual sphere, making it easier than ever to sample multiple interests and see what's the most exciting. No longer will students be forced to sit awkwardly in club meetings that last for hours on end. Now, they can leave discreetly with the click of a button.
But as it stands, UCLA has a disappointingly lackluster directory of groups on campus, complete with outdated emails, incorrect phone numbers and links to websites that contain the message we all know and love: "Error 404 – server not found."
For their part, clubs on campus are incredibly inconsistent with their online presence. Some have active social media sites that regularly keep prospective members up to date on how they can get involved, and others still have posts up that advertise a networking event from 2018.
To be fair, UCLA and campus organizations don't have events like the in-person Enormous Activities Fair at the beginning of the year to get the word out about recruitment. But with campus closed and large gatherings not an option for this school year, a much more substantial online presence will be needed.
The burden of campus involvement doesn't rest solely on the university, however. Students have to be willing to give virtual club meetings a chance. In reality, this isn't much different from in-person schooling – it takes effort and engagement to get the most out of your school experience.
Michael Phipps, a third-year biology student, said that even though virtual club meetings won't be as good as in-person meetings, there's still a lot of opportunity to explore your interests.
"I would even recommend just doing stuff that you're like 'I've never tried (that),'" Phipps said. "Because the most fun things that I've done have not been at all related to my career, and my closest (friends) that I have made were not at all related to my major."
It's true that club meetings won't be the same virtually. Group discussions will be difficult with overlapping voices and individual conversations will have to be awkwardly had in front of everyone or not at all.
But Zoom university won't last forever. And once students return to campus having thoroughly fleshed out what interests them, they might be able to better navigate their time as a Bruin.
Brophy was the 2020-2021 assistant opinion editor. He was previously an opinion columnist for the 2019-2020 school year. He is also a third year political science major.
Brophy was the 2020-2021 assistant opinion editor. He was previously an opinion columnist for the 2019-2020 school year. He is also a third year political science major.