Organizers make plans to establish Westwood community fridge, reduce food insecurity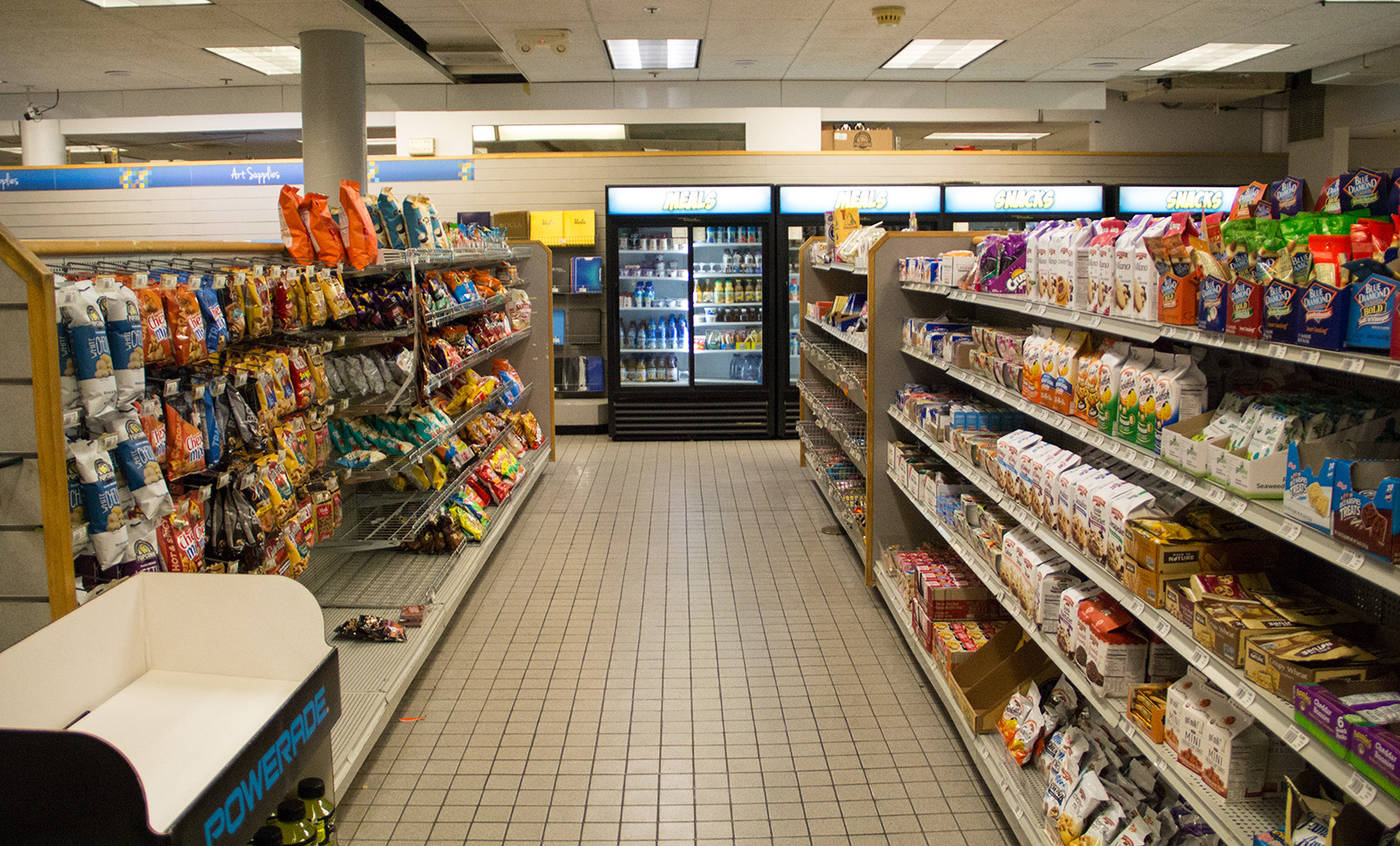 Students hope to create a community fridge in Westwood to provide fresh groceries to those who are food insecure. (Daily Bruin file photo)
Students and community organizers are looking to establish a community fridge in Westwood Village to combat food insecurity in Westwood during the pandemic.
Community fridges are public refrigerators filled with free fresh groceries, meals and produce open to anybody without limits or restrictions on how much one can take.
Jaime Hattori, a third-year communication student, saw the community fridges' success in New York, where community fridges were emptied in less than two days.
"I saw community fridge initiatives happening in New York, and I was like, 'Westwood could totally use one of those,'" Hattori said. "It's expensive just to live here, let alone buy groceries from Whole Foods or Trader Joe's."
Hattori emailed nonprofits around Los Angeles County and her environmental professors so she could gather the resources to install a community fridge. She then partnered with mutual aid group Los Angeles Community Fridges and volunteer organization Westside Friends.
LACF, in a joint effort with more than 60 community organizers, has set up a dozen fridges across Los Angeles, with the first placed in Mid-City July 6.
Hattori found some businesses willing to host fridges in Westwood but struggled to find ample sidewalk space that was both accessible and in areas that met LACF's standards.
Hattori said she plans to visit prospective businesses in Westwood to see whether the fridge would fit the space. Alongside outreach efforts, Hattori will gather a team of volunteers and food donors, including local food pantries, restaurants, the Westwood Village Farmers' Market and the Undergraduate Students Association Council's Student Wellness Commission.
Standing by its mutual aid mission, LACF encourages local community organizers, such as Hattori and Westside Friends, to find businesses and locations that can host community fridges.
Prospective hosts, according to LACF's mission statement and guidelines, cannot have a history of gentrification, and priority is given to Black-, Indigenous- and people of color-owned businesses.
Hattori said she liked the concept of these mutual aid fridges because they are not directly catered to specific groups within the community since anyone can take food from the fridge.
"I think (mutual aid groups) have a really nice system because with nonprofits or charities, you need to fit a certain list of qualifications in order to receive aid," Hattori said. "With mutual aid groups, it's anyone donating (and) anyone receiving."
Andrew Lewis, a North Westwood Neighborhood Council member, said food insecurity had already been a major issue in Westwood but worsened during the pandemic.
"A lot of community members … have lost their sources of income and, as a result, have literally had to decide between food or rent," Lewis said. "Since the pandemic, … a lot of folks have slipped into a state of food insecurity."
Lewis plans to work closely with the NWWNC to fund and advocate for Hattori and Westside Friends' initiative.
Some UCLA outreach groups, such as Bruins for Accessible Resources, hope to provide Hattori and Westside Friends with the necessary resources and contacts.
Jayesh Menon, a UCLA alumnus and BAR co-founder, said his organization has done similar work with food banks in Santa Monica. BAR plans to take a two-pronged approach by facilitating food donations and publicizing the Westwood community fridge, Menon added.
"Increasing the awareness of this initiative is going to be really important," Menon said. "We'd like to use our platform to inform not only UCLA students but other neighboring communities about this community fridge and hopefully get more funding for it."
Hattori has been publicizing the community fridge on Instagram and held a contactless grocery distribution event July 27 at a friend's apartment with the help of Westside Friends.
Lewis stressed that food insecurity is a systemic problem that stems from other issues, such as low minimum wage and unreliable housing, and there's still much work that has to be done.
"By no means is a community fridge the answer, the end-all be-all, to food insecurity," Lewis said. "But it's definitely a good starting place."