Op-ed: Physical sciences division must make changes regarding diversity, representation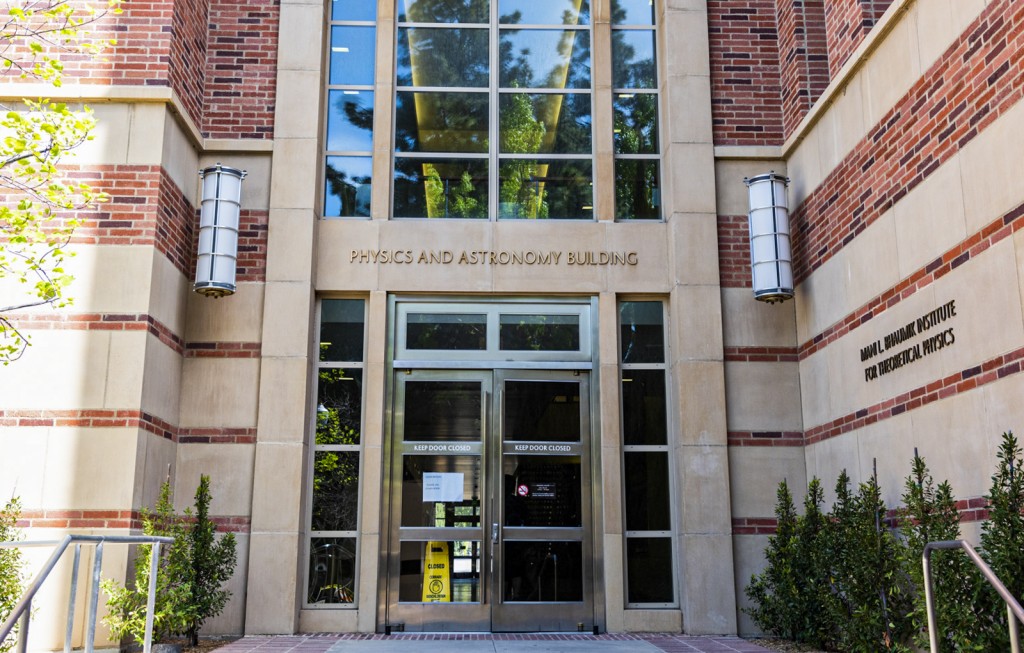 The Division of Physical Sciences must listen to its students' concerns and expand current diversity initiatives. (Daily Bruin file photo)
Dozens of undergraduate students, graduate students and postdoctoral scholars from UCLA's Division of Physical Sciences wrote an actionable plan to increase the impact of our current diversity initiatives. The open letter was written to faculty and administrators of the Division of Physical Sciences, included suggestions for new and improved inclusion strategies, and signed by hundreds of supporters.
Action items in the letter include faculty hiring committees that must compose of students and postdoctoral workers, quarterly town halls where students can openly discuss how to create a more inclusive campus culture and removing financial barriers for student applicants.
The letter stressed that new initiatives should be complemented with an evaluation scheme that takes student input into account to determine their impact and how they can be improved. Additionally, the letter writers and signatories respectfully called for immediate action from division administration and faculty: a divisionwide town hall to discuss racial injustices and how they manifest within STEM as well as a detailed response to the letter within two weeks.
On June 17, the division hosted a town hall meeting in response to the letter where students and faculty members openly discussed the need for more support for diversity, inclusion and equity within the division.
The recent killing of George Floyd spurred conversations on police brutality and systemic racism in America. We must acknowledge that these realities spill over into other aspects of Black life, including pursuing a higher education.
Many colleges and universities were built on the systematic abuse of Black lives and UCLA is no exception. The Division of Physical Sciences must acknowledge that education can play a role in building racial equality and fair inclusion of Black voices, and that inaction perpetuates inequality and the silencing of Black voices. Given that Black Americans account for 6.5% of the California population, but only about 1% of professors in our division and 3% of graduate and undergraduate students at UCLA, it is clear that the division urgently needs to recruit and support Black academics.
Similarly grim statistics are exhibited for academics from other historically marginalized groups and in other divisions. In fact, students from the UCLA Henry Samueli School of Engineering and Applied Science similarly called for immediate action to support for Black academics.
Refusal from the divisions to do better for the Black community in this moment will only lead to further reinforcement of white supremacy in academia, which must be dismantled if we are to progress as a collective scientific community.
The Division of Physical Sciences' website's statement on diversity mentions their "commitment to a supportive academic environment for all students, faculty, and staff," but if UCLA wants to truly support all of its members, we must recognize our past and present failures and lead the drive for improving diversity in higher education. Diversity initiatives do exist in the division, but the overwhelming disparity in the representation from Black, Indigenous and other people of color at all levels highlights that these efforts are not enough. Meeting student demands with gradualism allows racism to breathe when Black men and women cannot.
Samantha Theresa Mensah is a graduate student researcher in the Division of Physical Sciences working in the groups of professor Anne Andrews and professor Paul Weiss.
Priera Panescu is a graduate student researcher in the Division of Physical Sciences working in professor Heather Maynard's group.