NWWNC votes to support Long Range Transportation Plan, expand access to mass transit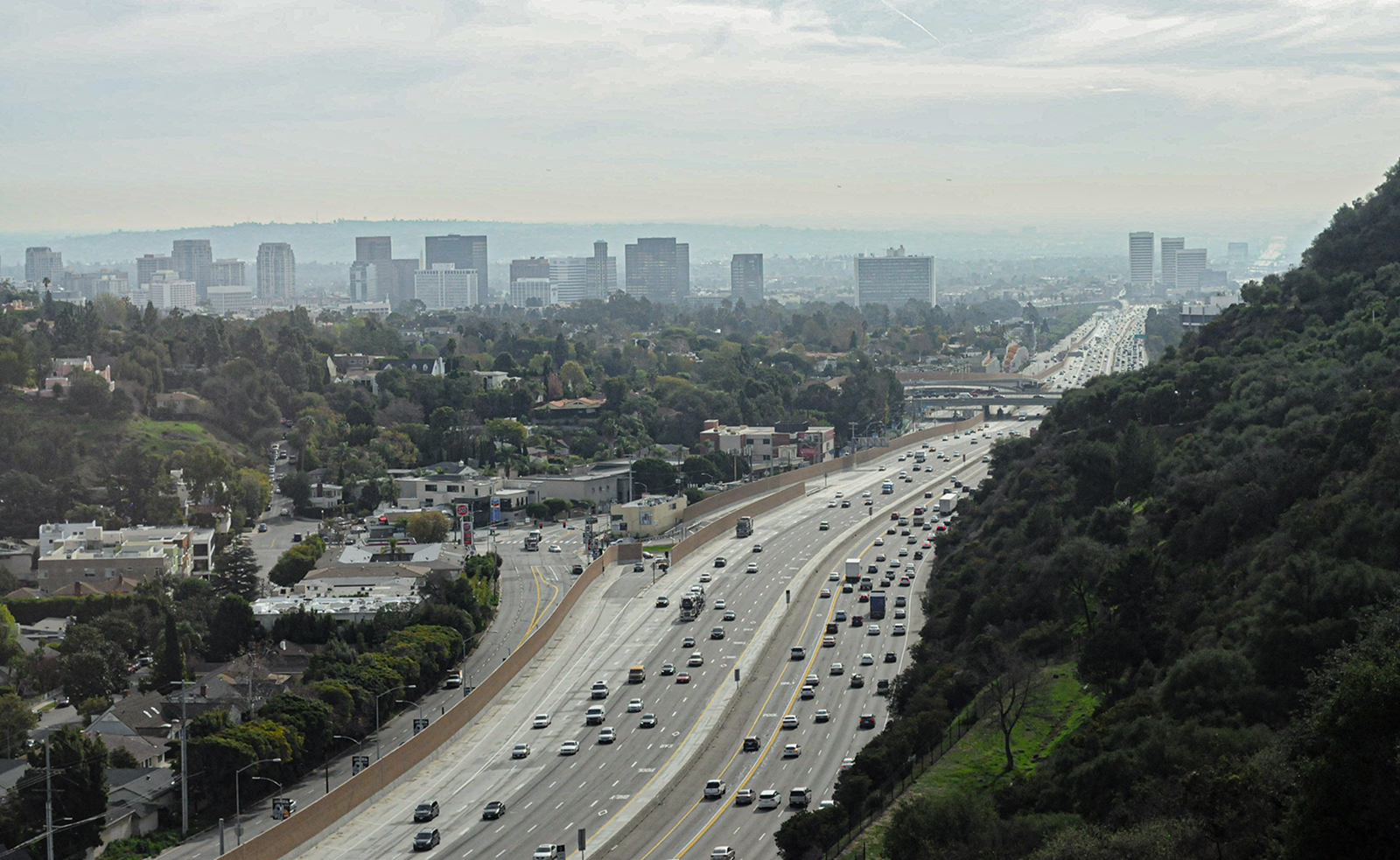 The North Westwood Neighborhood Council voted unanimously to endorse Los Angeles Metro's Long Range Transportation Plan at a July 1 meeting. The plan lays out new rail lines, bus lanes, pedestrian crossings and a Metro stop in Westwood. (Daily Bruin file photo)
A local city council endorsed a 30-year plan that aims to improve transportation flow in Los Angeles.
LA Metro's Long Range Transportation Plan, which will be completed by 2050, includes plans for new rail lines, bus lanes, pedestrian crossings and a Metro stop in Westwood. The North Westwood Neighborhood Council unanimously supported the plan at its July 1 meeting.
Metro will also use LRTP funding to invest in new transit options, including car sharing, which allows people to rent cars owned by other people in their city, and MicroTransit, an experimental program from Metro that allows riders to travel in vehicles built for up to 10 in order to reduce single-rider vehicles.
NWWNC board member Andrew Lewis said he believes the LRTP will benefit the Westwood community and will allow residents to better utilize the public transit system. The LRTP could also provide jobs and economic growth for the local economy, Lewis added.
"Because Los Angeles is a sprawling city of not-so-connected neighborhoods and smaller municipalities, it's important that we start to build transit systems and lines that not only connect but work together equitably," Lewis said. "The Metro Long Range Transportation Plan does just that."
The LRTP also aims to utilize the Metro's NextGen Bus Plan to promote bus travel for LA County's busiest streets, including Wilshire Boulevard and Flower Street, Lewis said.
The NextGen Bus Plan aims to increase the frequency of bus services and build more bus-only lanes on major streets, and projects the reduction of vehicle-miles traveled in LA County by 9% and traffic delays by 31% by 2047, said Grayson Peters, transportation chair of the NWWNC's Transportation and Safety Committee, in an emailed statement.
The LRTP also includes funding for the Sepulveda Transit Corridor project, scheduled to open by 2035, which will build new rail lines connecting the San Fernando Valley and the Westside.
Metro first made the LRTP in 2009 but updated it in 2020 to account for funds generated by Measure M, a $0.005 sales tax that passed in LA County in 2016, said Metro Communications Manager Rick Jager.
The LRTP includes guidance for projects funded by Measure M, including the Metro Purple Line Extension project which will extend the Metro purple line to Westwood, with stops near Wilshire Boulevard, by 2027.
Peters said he believes that Metro's transportation plan will create an efficient and exciting future for the streets of Westwood.
"Once Westwood is linked up to the rest of the city through the Purple Line, and our streets start reflecting a diversity of transportation options – including protected bike lanes on major streets like Westwood Boulevard – our community will be more walkable, bikeable, safe, and sustainable," Peters said.
One of the LRTP's main goals is to create 'complete streets' throughout LA, Jager said, meaning it will better integrate public and private transportation, create safer routes for pedestrians and promote environmentally sustainable transportation options.
"We strongly approve of the plan's complete streets component," Peters said. "Westwood deserves streets that are accessible to all kinds of users, including pedestrians, cyclists and people with disabilities."
While the LRTP will not be completed until 2050, Jager said that each of the LRTP's initiatives are necessary to achieve Metro's vision of a more mobile Los Angeles.
"It has to be a combination of all the ingredients involved … pedestrian friendly walkways, bike lanes, bus-only lanes, rail and bus transit and special services for special communities," Jager said. "A combination of transit-oriented development and bringing people closer to transit hubs (will help) the plan work for the entire region."