UC's 2020 acceptance rate rose to 69.5%, admitting record number of students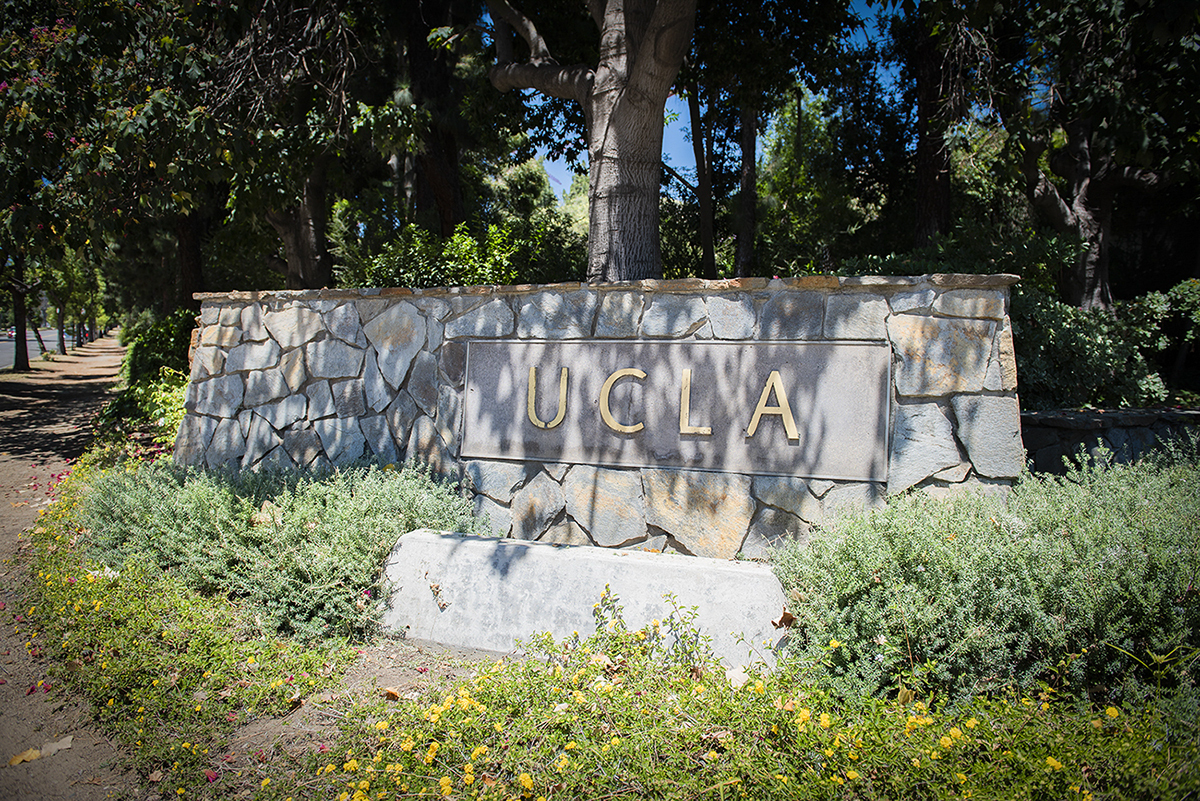 Admissions data released Thursday by the University of California shows an increase in admission rates and the share of Chicano/Latino students universitywide. (Kanishka Mehra/Photo editor)
This post was updated July 16 at 8:18 p.m.
The University of California admitted a record number of freshman and transfer students, according to fall 2020 admissions data released Thursday.
For the first time, Chicano/Latino applicants made up the largest share of UC in-state freshman admissions; the share of Chicano/Latino in-state freshman admits rose from 34% to 36%, while the percentage of Asian American in-state freshman admits stayed constant at 35%.
The UC admitted around 119,000 freshmen, about a 10% increase from the 2019 admissions cycle, and around 30,400 transfer students, about a 6% increase from 2019. Nearly 80,000 freshmen are in-state, more than 20,000 are out-of-state and more than 19,000 are international.
The total acceptance rate across UC campuses rose by 6.5% to 69.5% in 2020. At UCLA, the total acceptance rate also rose by 2.3% to 16.3%.
In total, 47% of new UC admits are first-generation students and 47% come from low-income families.
5% of UC's in-state freshmen are African American and 21% are white.
UCLA admitted 9,208 California freshmen, 4,760 out-of-state freshmen, 1,675 international freshmen and 6,308 transfer students.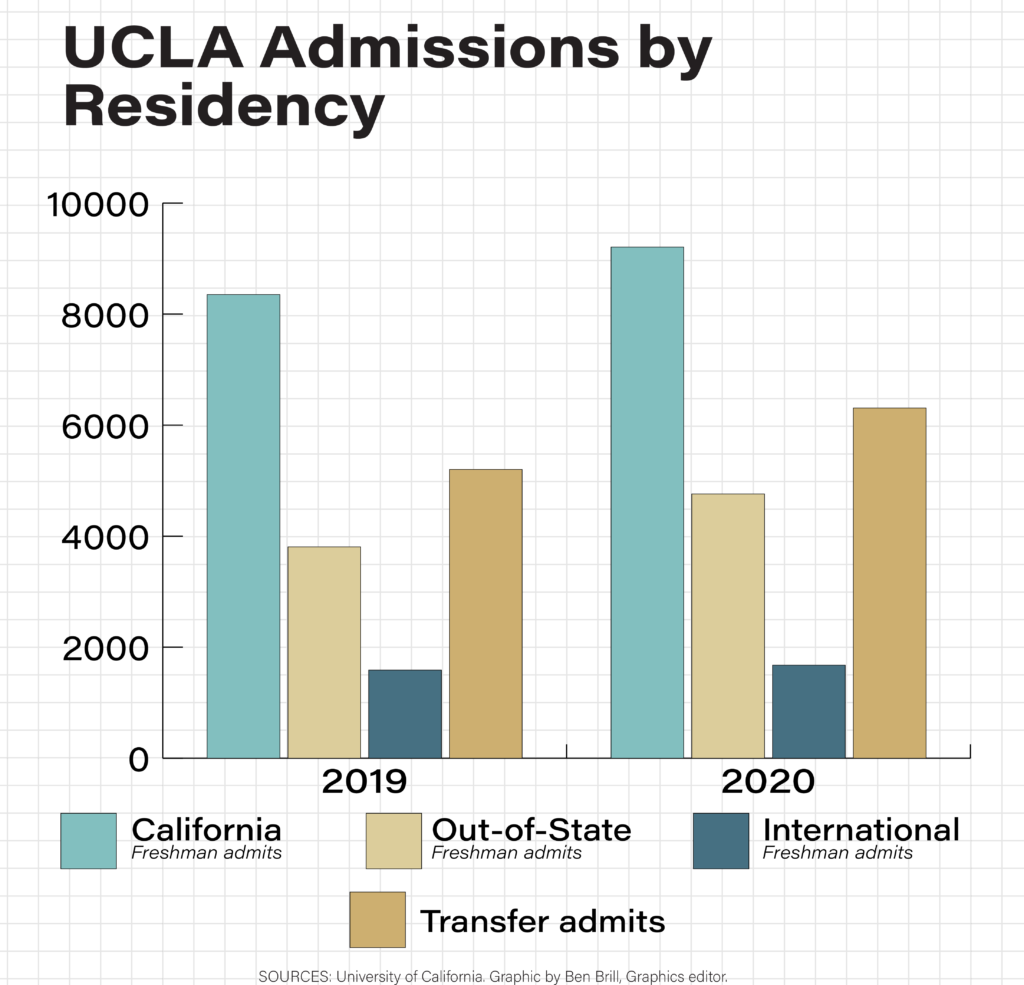 Between the more than 9,000 in-state freshmen admitted at UCLA, 6% are African American, 23% are Chicano/Latino, 42% are Asian American and 23% are white.