Students struggle to find housing in Westwood for fall quarter amid pandemic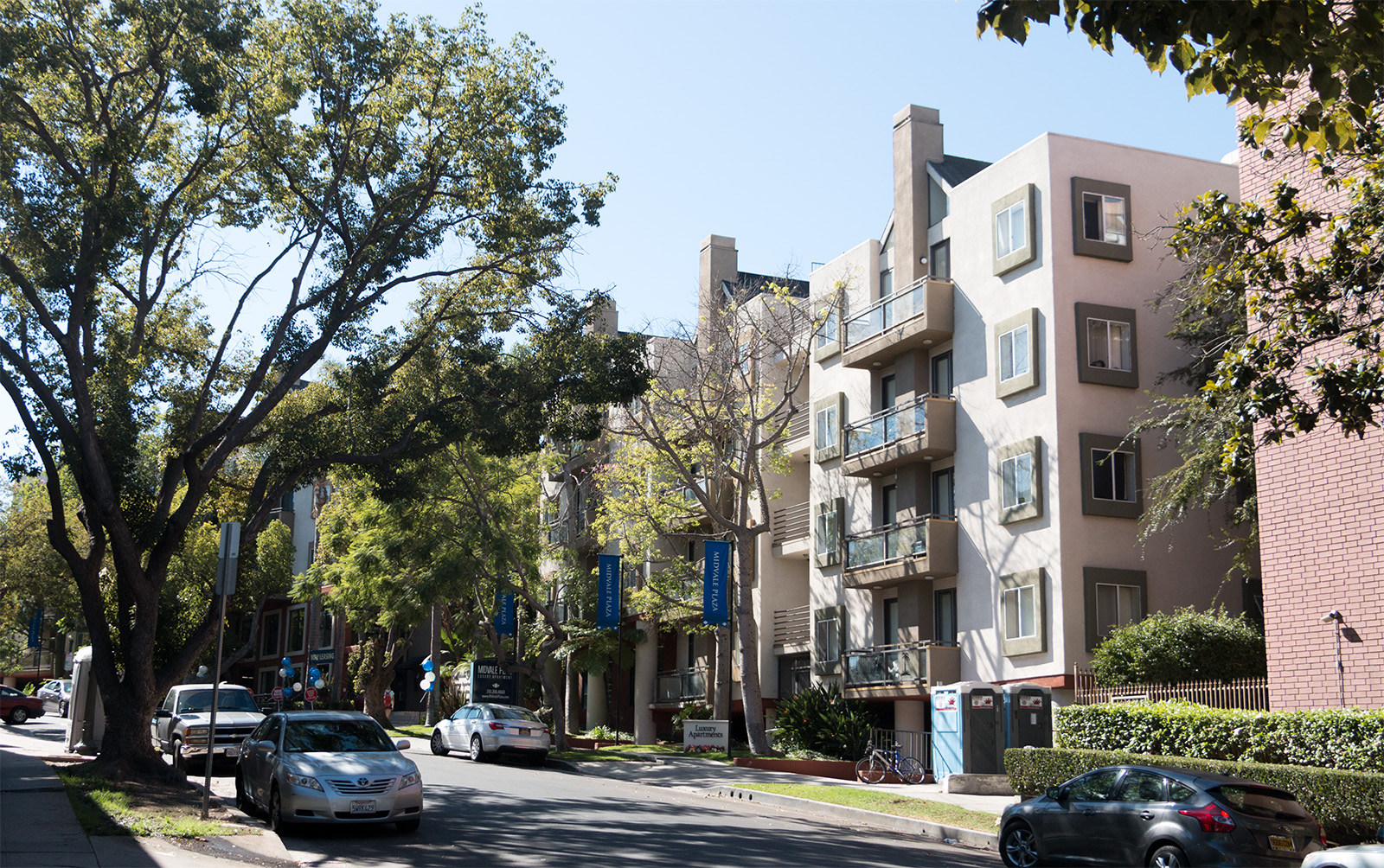 Limited on-campus housing, difficulty with Westwood's landlords and high rent payments have left many Bruins unsure of their plans for the upcoming school year. (Daily Bruin file photo)
Limited on-campus housing, difficulty with Westwood's landlords and high rent payments have upended many UCLA students' housing plans.
Samuel Alsup, a second-year computer science student, said that during his search for an apartment, non-communicative landlords became a significant obstacle.
Alsup said the process has also taken longer than he expected because, like many incoming college students, he has never leased a space before.
To help first-time renters, UCLA Student Legal Services provided resources on its website for students looking to start or terminate a lease. The Undergraduate Students Association Council also released an off-campus housing guide to help first-time renters find housing in Westwood.
North Westwood Neighborhood Council member Grayson Peters said in an email statement that he is concerned about the fall housing market because rental prices are already high.
Peters added that incoming students would have few choices in apartments due to zoning laws and a lack of new housing.
Modupe Osikomaiya, a second-year molecular, cellular and developmental biology student, said negotiating with Westwood landlords can be difficult.
"Most landlords don't really want to even talk to you if you're not ready to move in within the next three weeks," Osikomaiya said. "If you don't have the money upfront, or you're not ready to sign that two-year lease, they don't really see it as a loss because they know that there's someone out there who will sign it."
NWWNC Councilmember Andrew Lewis said in an email statement that the Los Angeles City Council has already put in eviction moratoriums, which prohibit landlords from forcefully evicting tenants, and extended rent deadlines, but the expectation that students can fork up large amounts of overdue rent is unreasonable.
"We are potentially headed towards large displacement, including many students who may be forced to car-dwell or become housing-insecure," Lewis said.
Osikomaiya said she received a Pell grant for the 2020-2021 academic year but is unsure if it will be increased to cover higher housing costs. She added that she found on-campus housing more attractive than Westwood apartments due to lower pricing.
UCLA Housing is currently working with the Financial Aid and Scholarships office to modify awards to cover these additional costs, according to the UCLA Housing website. Students may receive an updated 2020-2021 Financial Aid Notification on MyUCLA by early August.
UCLA Housing released its first round of offers early July and will continue extending offers to waitlisted students on a rolling basis throughout the summer. However, UCLA will reduce the number of offers to limit the population density on campus, said the Executive Vice Chancellor Emily Carter in an email statement.
Apurva Shah, an incoming first-year psychobiology student, was one of many who did not receive an on-campus housing offer and is now looking for roommates and apartments in Westwood.
Shah said moving to Los Angeles would prevent him from transmitting the coronavirus to at-risk relatives and would keep his family safe. However, as a pre-med student, Shah said he will miss many opportunities and extracurriculars if he stays home, such as joining a pre-med fraternity.
Kevin Jiang, a first-year environmental science student from Beijing, received a housing offer but is still weighing the costs and benefits of living on campus.
UCLA Housing will only offer single and double-occupancy rooms to comply with social distancing regulations. Jiang was guaranteed a deluxe single in De Neve, albeit at a higher rate.
Jon Girolamo, a second-year pre-business economics student residing in New York State, said he did not find a viable option to live near campus.
"There is a possibility that I'm at home for the entire year," Girolamo said. "It was a really tough decision, especially considering some of my roommates are looking for an apartment."
Alsup, one of Jon's roommates, said he hopes he will not have to live at home next year.
"I'd rather be in an environment with other college students and close to where campus is than at home where there are tons of distractions," Alsup said.