Front Lines Tutoring helps health care workers' children adjust to pandemic learning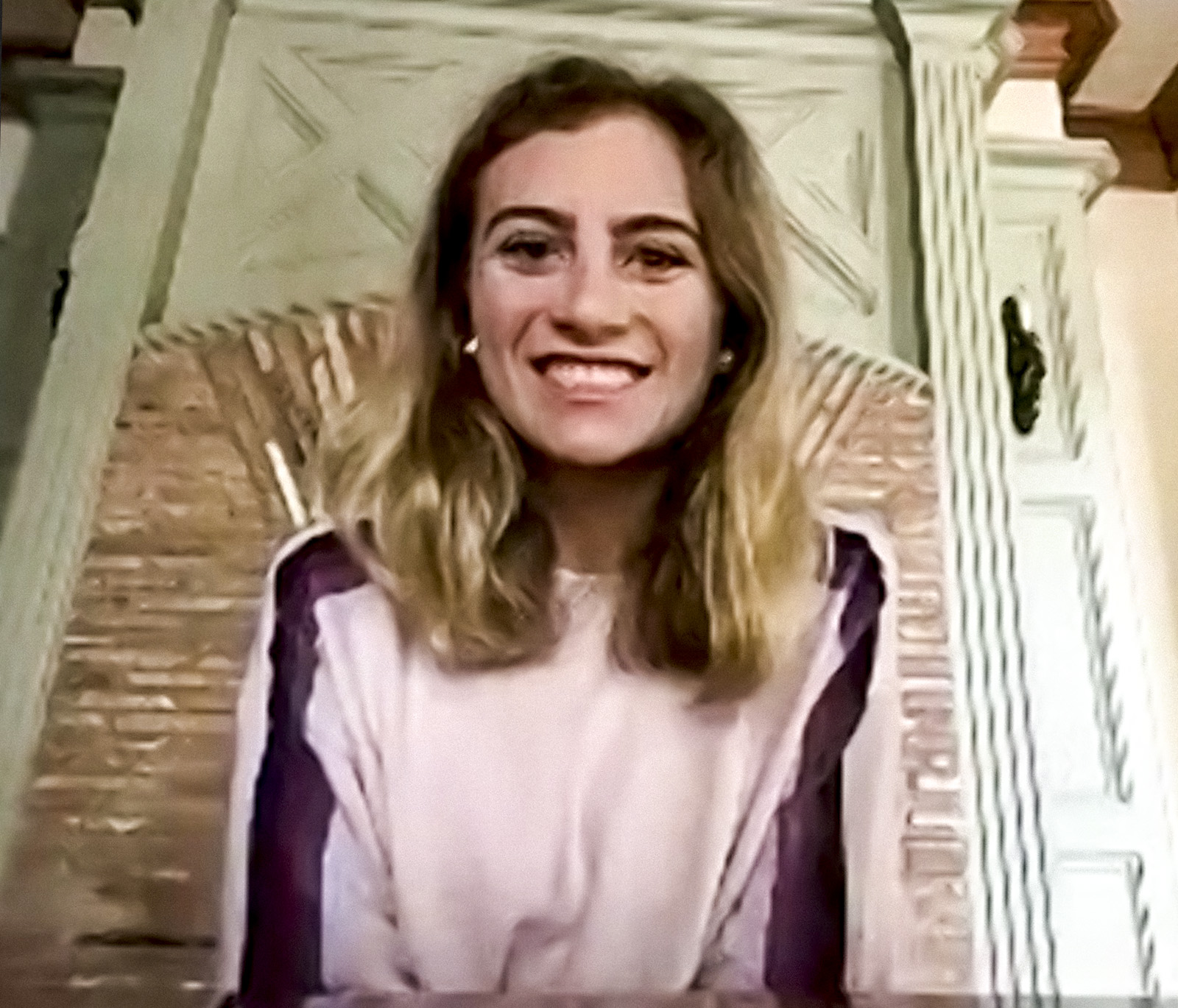 Mackenzie Lowenstein, a recent graduate in psychobiology, founded Front Lines Tutoring after seeing how students in high school and below were affected by the transition to online classes – especially the children of health care workers. (Sakshi Joglekar/Daily Bruin)
A UCLA student-run volunteer program provides health care workers fighting the COVID-19 pandemic with tutoring services for their children.
Front Lines Tutoring, a UCLA student-run volunteer initiative started in April, aims to give back to health care workers battling the pandemic by providing tutoring services to their children over Zoom.
The group tutors more than 70 pre-K-12 students whose parents work at medical centers across the country, including the Arthur Ashe Student Health and Wellness Center, UCLA Counseling and Psychological Services, the Johns Hopkins Hospital and the Boston Children's Hospital.
While Kimberly Hall, an emergency physician in New Mexico, is on the front lines of the COVID-19 pandemic, a UCLA student tutors her fourth grader.
Hall said the program's flexibility makes it a valuable resource because each tutor understands their students' academic needs.
The hours health care professionals work are not conducive to a lot of other schedules and having a tutor who can work with that availability is vital, Hall added.
"We're on the front lines but our children still have needs," Hall said. "This resource is comforting because we know that our children are being taken care of from an academic standpoint."
Mackenzie Lowenstein, the president of Front Lines Tutoring and an alumna, started the organization in April because she said she recognized that the transition to online classes would impact young students – especially children of health care workers.
The transition to online school can be difficult because there is little guidance on online platforms, which can be even tougher for young students who are still learning how to learn, she said.
Health care workers who work day and night to treat COVID-19 patients might not have extra time to help their children transition to online school, Lowenstein added.
Lowenstein initially ran the project by herself, until more health care workers became interested, which led her to enlist her peers from UCLA to help grow the organization. Front Lines Tutoring now has over 150 tutors.
Front Lines Tutoring uses a personalized matching process to pair students with tutors. After an initial phone call with the parents, tutor coordinators send resumes of prospective tutors to the parents to determine the best match.
Akash Kapoor, the Front Lines Tutoring co-vice president and a fourth-year neuroscience student, said coordinating with parents helps to identify student needs and find the best student-tutor matches.
In the future, Kapoor said they hope to form long-term partnerships with hospital volunteer departments, become a nonprofit organization and continue to provide tutoring services in the summer and fall.
Delaney Kluth, a fourth-year international development studies student, joined Front Lines Tutoring because she said she felt a strong desire to give back to the health care workers risking their lives during the pandemic.
Kluth tutors a student with Down syndrome and works with the student every Friday to learn math.
Tutoring over Zoom has its own set of challenges, such as the lack of emotional connection compared to in-person interactions, Kluth said.
To make her student's learning experiences more personable, Kluth incorporates things her student is interested in, such as JoJo Siwa. Kluth made a JoJo Siwa board game and read JoJo Siwa chapter books with her to connect with her student.
Kluth once played math card games to teach her student how to compare numbers. Although her student was initially confused, Kluth explained the concept by counting with her fingers until her student understood.
"Seeing her excitement when she understands the concept is the best part," Kluth said. "When she understands, her face lights up."
Kluth said her student's parents are grateful knowing that her daughter is in good hands, even if only for an hour.
"Front Lines Tutoring focuses families on the front lines that don't have the same amount of time to help their kids work on school," Kluth said. "By filling that gap and giving back to this community during COVID-19, we're making up for that missing piece as much as possible so these kids are not left behind."