Students search for alternatives amid disrupted on-campus housing plans for fall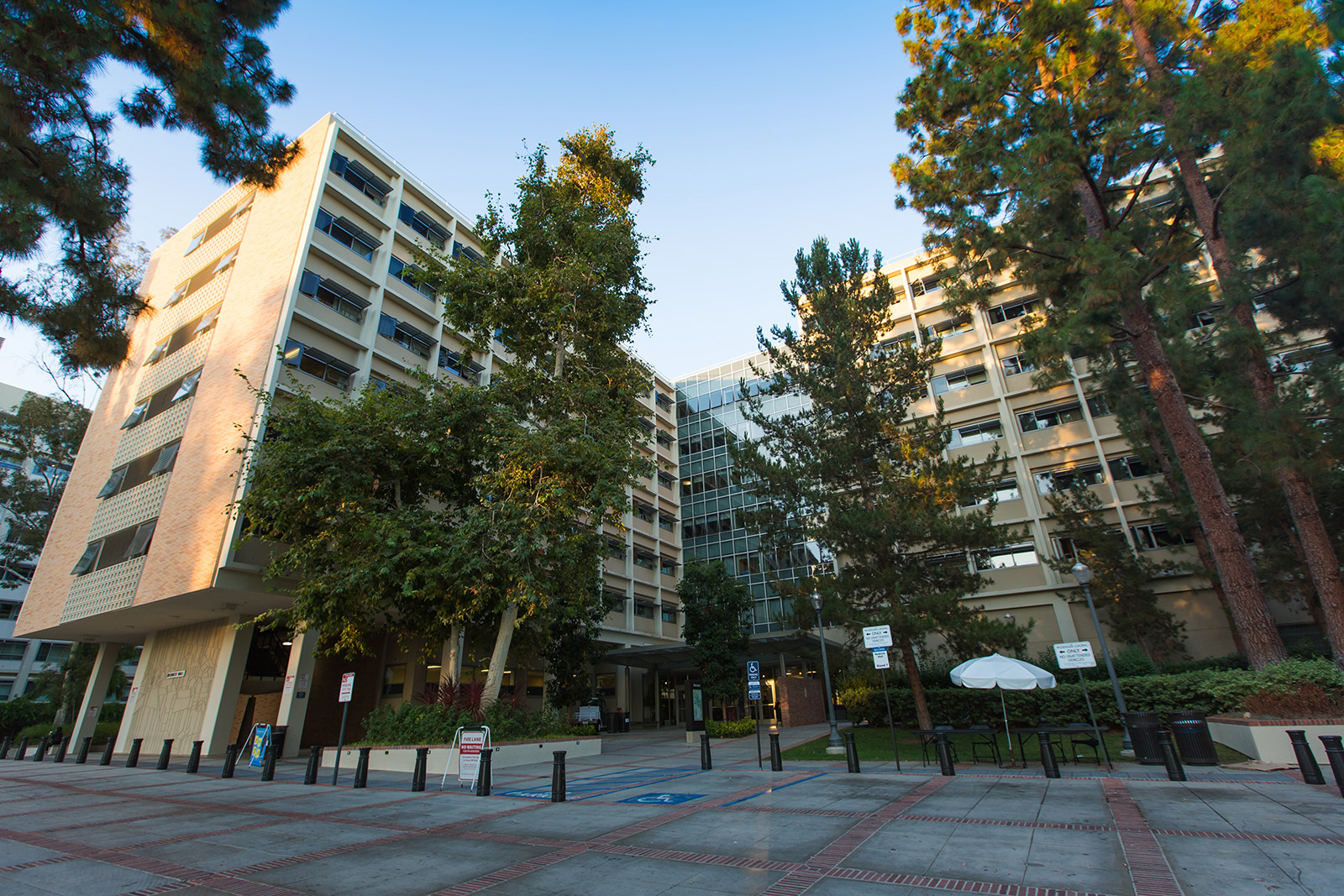 Many students with canceled housing contracts have had to rethink their housing situations for the upcoming school year. (Daily Bruin File Photo)
Living in a car is an option to consider for a third-year transfer English student.
After Corinne Chapkis found out her housing contract to live on the Hill was canceled, she debated between living with her grandfather, who lives near campus, and turning her car into a makeshift home.
"I could even road-trip, (find) internet at some cafe and (do) homework there," she said. "Give my car a little makeover, cute interior stuff, make a house out of it."
Like Chapkis, many students with canceled housing contracts have had to refigure their housing situation for the next school year.
UCLA administrators said they could only provide housing to a limited number of students because of the COVID-19 pandemic. Since then, UCLA Housing sent out emails to notify students that it had canceled their housing contracts.
Chapkis said she is flexible under the new circumstances.
But, she added she is still disappointed UCLA did not guarantee housing to incoming transfer students. Transfer students come to UCLA midway through their undergraduate education, so it is unfortunate to miss out on living in dorms and meeting new friends, she said.
UCLA gave housing priority to third- and fourth-year students who need to be on campus for courses or activities, first-year students who live far from campus and students with financial or institutional need, which includes veterans, former foster youth and student-athletes.
Ivy Kang, a second-year business economics student, said she is scrambling to find an apartment in Westwood. She needs to be near campus because she lives out of state and will be taking in-person courses for the fall, Kang said.
UCLA should have told students that it canceled their housing contracts earlier to give them more time to figure out alternative options for housing next year, she said.
Sylvia Hopkins, a second-year political science student, said she plans to live with her relatives even though she received a housing offer.
Hopkins' scholarship only covers the cost of a triple occupancy room. However, UCLA is only offering single and double occupancy rooms next year.
UCLA also offered spots on a waitlist to students who did not receive housing offers.
Dira Kapoor, a third-year psychology student, is on the waitlist. If she doesn't receive an offer, she may consider withdrawing for a quarter to preserve her mental health, she said.
"Getting to live within walking distance of all of my Bruin friends and constantly interacting with people is a large part of what contributes to my overall happiness and sense of well-being," she said.
Kapoor plans on looking for an apartment near campus if she has on-campus classes and does not receive a housing offer. However, she said she would have to worry about an endless list of things UCLA Housing takes care of, such as wifi, plumbing and landlords.
Matthew Guemmer, a first-year aerospace engineering student, said he would be sad if he had to wait until his second year to live on the Hill. If he lived on campus, he could try out intramural sports and be more engaged in school, Guemmer said.
Living at home would at least save him money, he said. He plans to attend graduate school in LA, so staying home in Northern California would be cost-effective in the long run, Guemmer added.
Emma Yang was looking forward to experiencing her first year at UCLA on the Hill.
Yang, a first-year microbiology, immunology and molecular genetics student, was excited about joining extracurricular activities, living the dorm life and eating at the dining halls.
Kang said she feels her college experience has been thrown into a whirlpool because of her canceled housing contract – she wanted to live on campus and enjoy her classes and extracurriculars.
"It's unfair that our experience gets cut short," Kang said. "So much (of the) experience can't be recreated any other way."